Known for its high-pressure environment, the restaurant kitchen has long been viewed by many as a stainless steel pirate ship of hotheaded managers, military-like hierarchies and toque-wearing, rough-talking, pot-throwing, intolerant bullies called chefs.
Yet, Rich Parente, co-owner of Clock Tower Grill in Brewster, is one of a new generation of chefs who are redefining the professional kitchen. With a humble demeanor and casual attitude, Parente has discovered a more joyful approach to restaurant operation.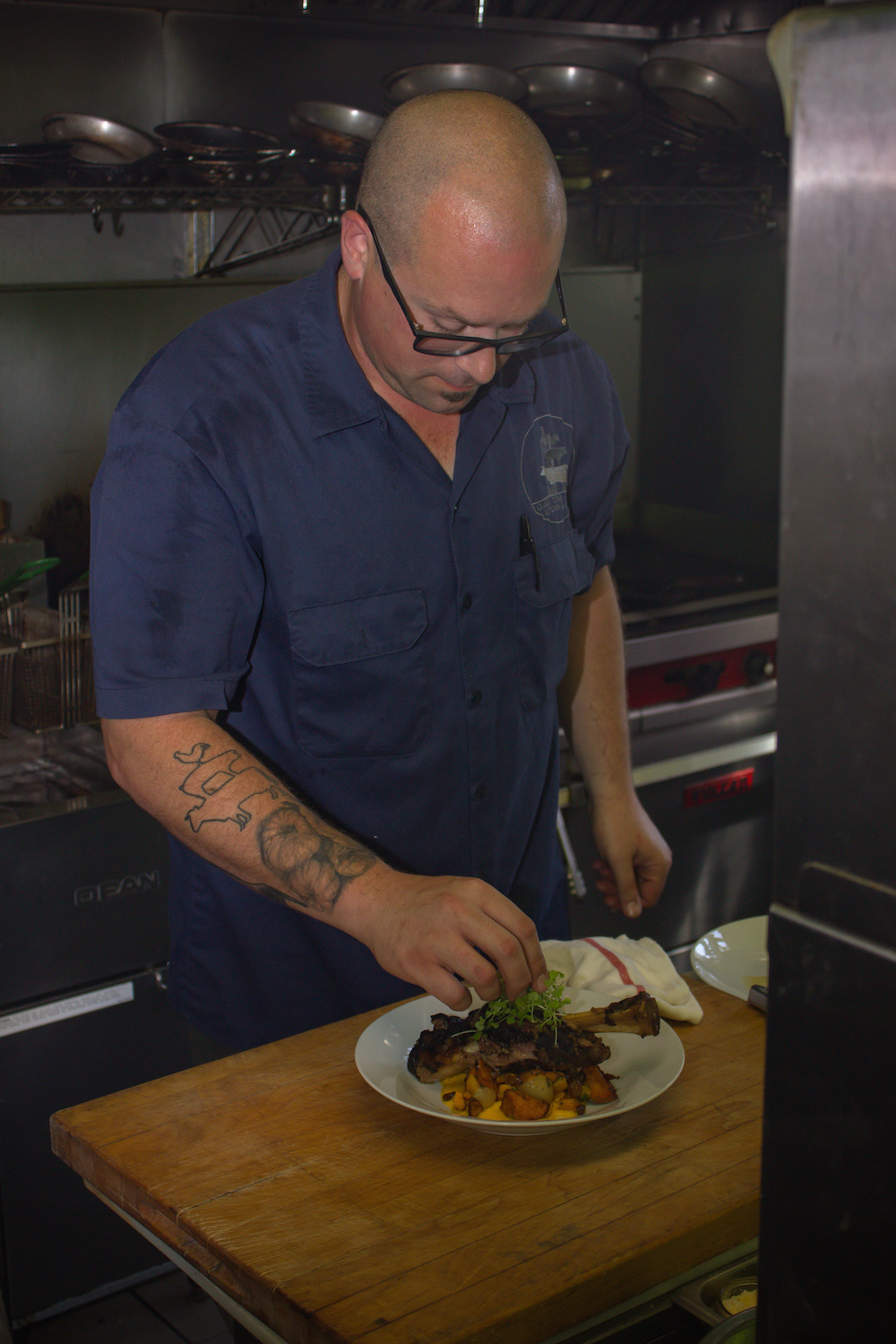 ​Parente could be a poster child for self-motivation. Growing up in the small Dutchess County town of LaGrange, he says he always knew that he wanted to cook. He started making pizza at a local deli when he was just 13; by the time he got his driver's license, he had put together his first culinary resume. "I dropped it off with the owner of Le Chambord, in Hopewell Junction, every Friday until he hired me," Parente says. "They had an interesting crew of characters. The chef took me under his wing and pointed me in the right direction. He made sure I went to the Culinary Institute." After graduation, Parente moved to a small apartment New York and worked in executive dining for 10 years. He eventually worked his way back up to the Hudson Valley.
We're not pretentious and our food reflects that. Nothing is that complicated—it's just good ingredients.

Parente and his wife, Cassie, opened Clock Tower just over three years ago on a tight budget. The space previously had been a restaurant, but it needed complete reconstruction. "We did the entire renovation in less than three weeks—and we did the whole thing ourselves,"Parente says, recalling the 18-hour days and little sleep. ("I probably lost 30 pounds," he adds.) With help from friends and family, they made the light fixtures, the tables, the wine racks and even the bathroom vanities. They drove around, picking up wood pallets and metal along the road. All the booths were bought at auction, but the wine racks are made of old bed frames and the fixtures on the sliding barn doors are made from meat hooks. ("I watched YouTube and bought myself a welder," Parente notes.)
The goal "was to open a fun place where we could enjoy coming to work every day,"Parente says."It's just a reflection of Cassie and myself." With items like lobster mac & cheese with saffron and white truffle oil, or quail served with cheesy grits, the dishes on the menu are sophisticated yet approachable. "People ask what style of cooking we do here and I have no idea—it's whatever we want," he emphasizes. "We're not pretentious and our food reflects that. Nothing is that complicated—it's just good ingredients." (Cassie is a vegetarian, however, so they always have at least three or four non-meat options. "It's important to me for her to be happy," Parente smiles.)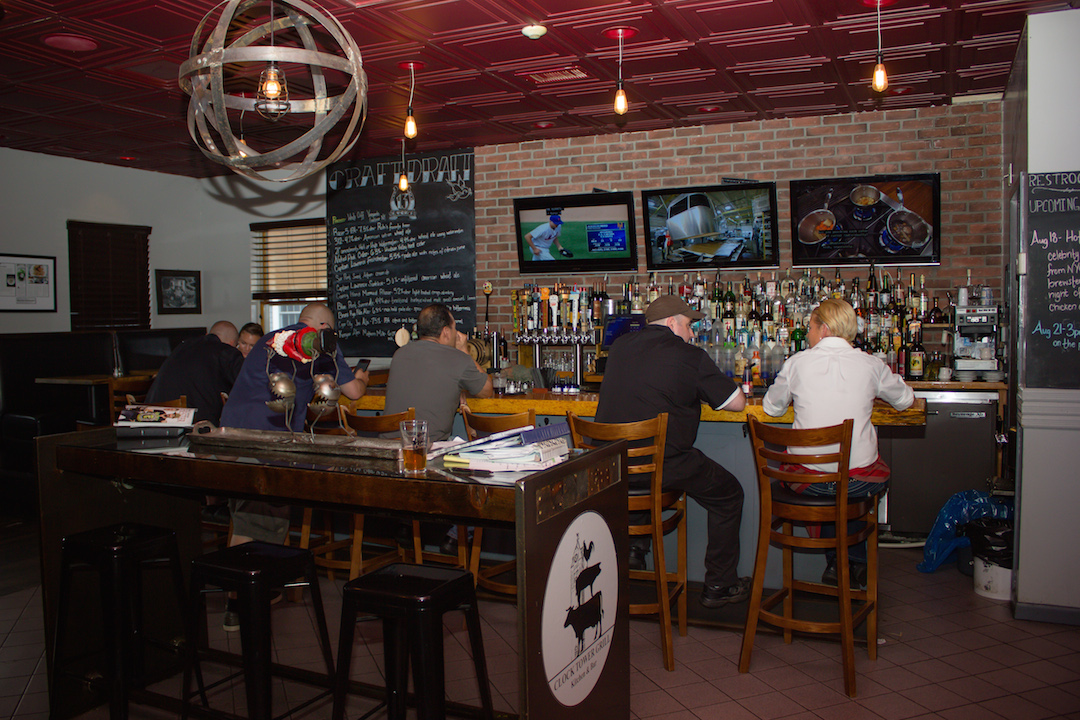 Since the opening, the vision for the restaurant has always been to be seasonally and locally inspired. Whenever possible, Parente sources locally, often using organic and GMO-free ingredients in an effort to "fight the good fight in our broken food system," as noted on the restaurant's website. With plenty of farms throughout the Hudson Valley, Parente doesn't have to look much beyond his own backyard to find good ingredients. Developing a relationship with farmers, who also are his neighbors, is key to his vision of community and supporting the local economy. Many of the vegetables on the menu are from Ryder Farm, in Brewster. Parente also uses brandy from Warwick Valley Winery and Distillery for curing meats, Sprout Creek Farm cheeses on charcuterie platters and sandwiches, and Crown Maple Syrup to make thick-slab, house-made bacon. While there are four major menu changes throughout the year, the items on the menu continually evolve based on what's available. "We do a lot with local organizations, and through that, we meet a lot of local farmers and community members," Parente says.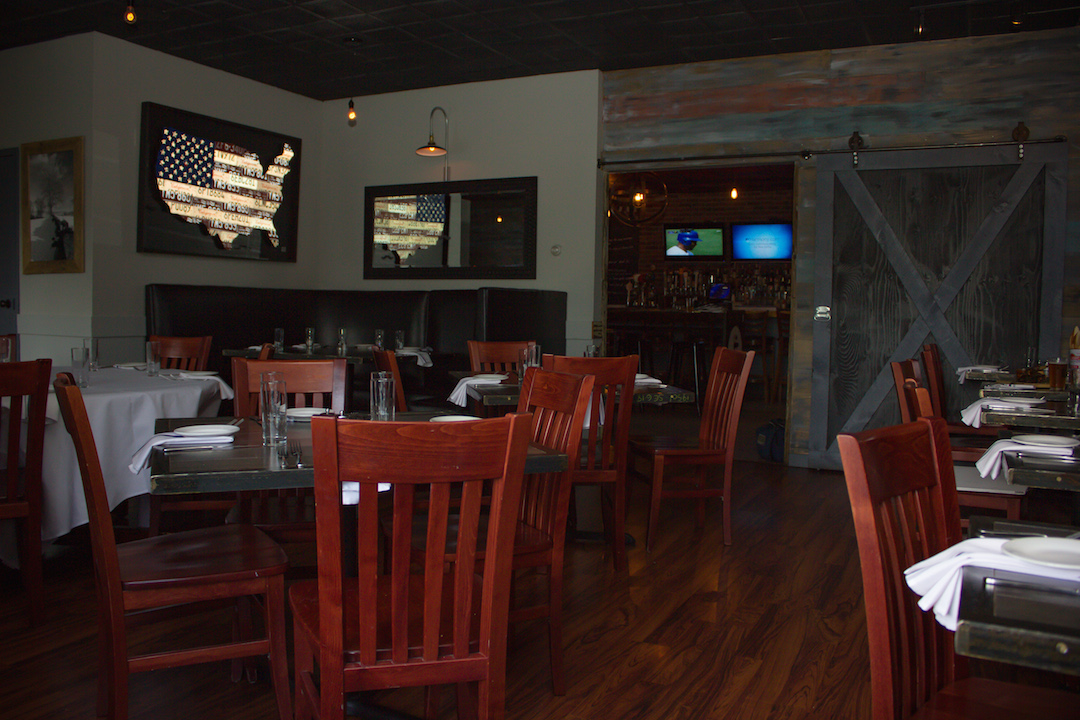 ​Parente admits that he's found one of the biggest challenges of being a restaurateur is not having the time to do everything and to be everywhere at once—but that isn't to say he doesn't try. Over a year ago, he started a food truck, which gives him the flexibility to do a wider range of events all over the Hudson Valley. The truck is on the move every weekend, stopping at local farmers' markets, the Bronx Brewery, Old Salem Farm and other locations. The food truck menu reflects the same casual sophistication evident at the restaurant, offering crab cakes with Ancho chili aioli, chicken and waffles with kale slaw and fried egg, Cubano sandwiches and other elevated comfort foods.
The busy couple also is involved with the Rotary Club of Brewster, Hudson Valley Cerebral Palsy, and more. This summer, in collaboration with the Rotary Club, the Clock Tower food truck traveled north to Camp Sundown in Craryville (Columbia County), a camp for children with xeroderma pigmentosum, a rare genetic defect that causes sun sensitivity and heightened risk of skin cancer. Parente and his team provided a nighttime farm dinner so the children could experience the pleasures of eating outdoors.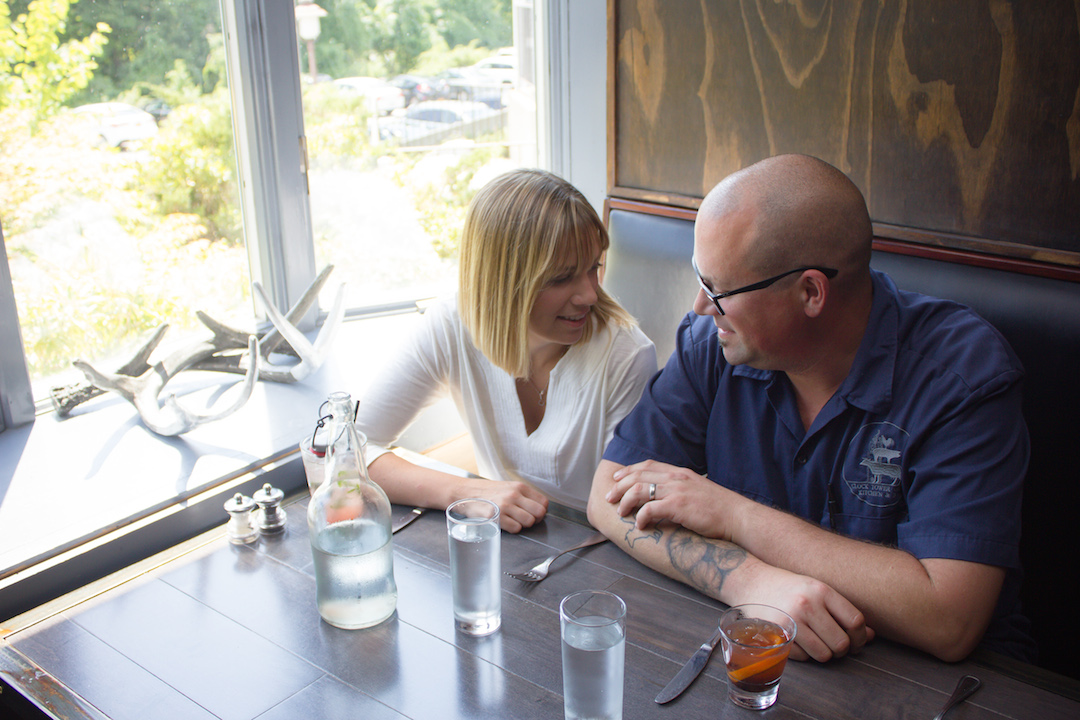 The couple recently bought a horse farm in Connecticut, where they plan to raise livestock. "We have to get the grounds ready with electric fences, but hopefully within the next month we'll have animals—we're going to raise cattle, hogs, goats and sheep. No produce though—it's a pain," Parente laughs. Their inaugural Fourth of July party featured a roast pig and crawfish shipped in from Louisiana. (Cassie may be a vegetarian, but she is no stranger to livestock—she grew up on a livestock farm that only had a small vegetable garden, so she's familiar with the farming lifestyle and farm operations. "For me, it's a dream—it's fun because it's how I grew up!" she explains. The environment is unconventional for a vegetarian, true, but Cassie says she enjoys her connection with the animals and knowing that they're being treated well.)
The restaurant, the farm, the local involvement—"It's all about cooking and making people happy—I get to do that every day," Parente says. "This isn't a career, it's a lifestyle, and we try to keep it interesting. We worked hard to develop our brand and I'm proud of the whole package. We don't really follow any rules—whether it's doing a lobster bake outside for Father's Day or visiting the farms, having fun is the most important thing. I don't know, we're like a degenerate family of lost souls, you know? Every day is a party. That's why we do this."