BY ANY MEASURE, NORTHWIND FARMS would be considered a successful farming operation. The beef, pork, poultry and specialty fowl produced there are in high demand by restaurants and consumers in the know throughout the Hudson Valley.
Owner Richard Biezynski bought the 90-acre spread in 1982, adding more land a little at a time (recently another 84 acres). He named it for the blasts of cold air that whip across the hilltops and can rip right through you, even on balmy days. "When it blows in Lake George, it blows here," he says.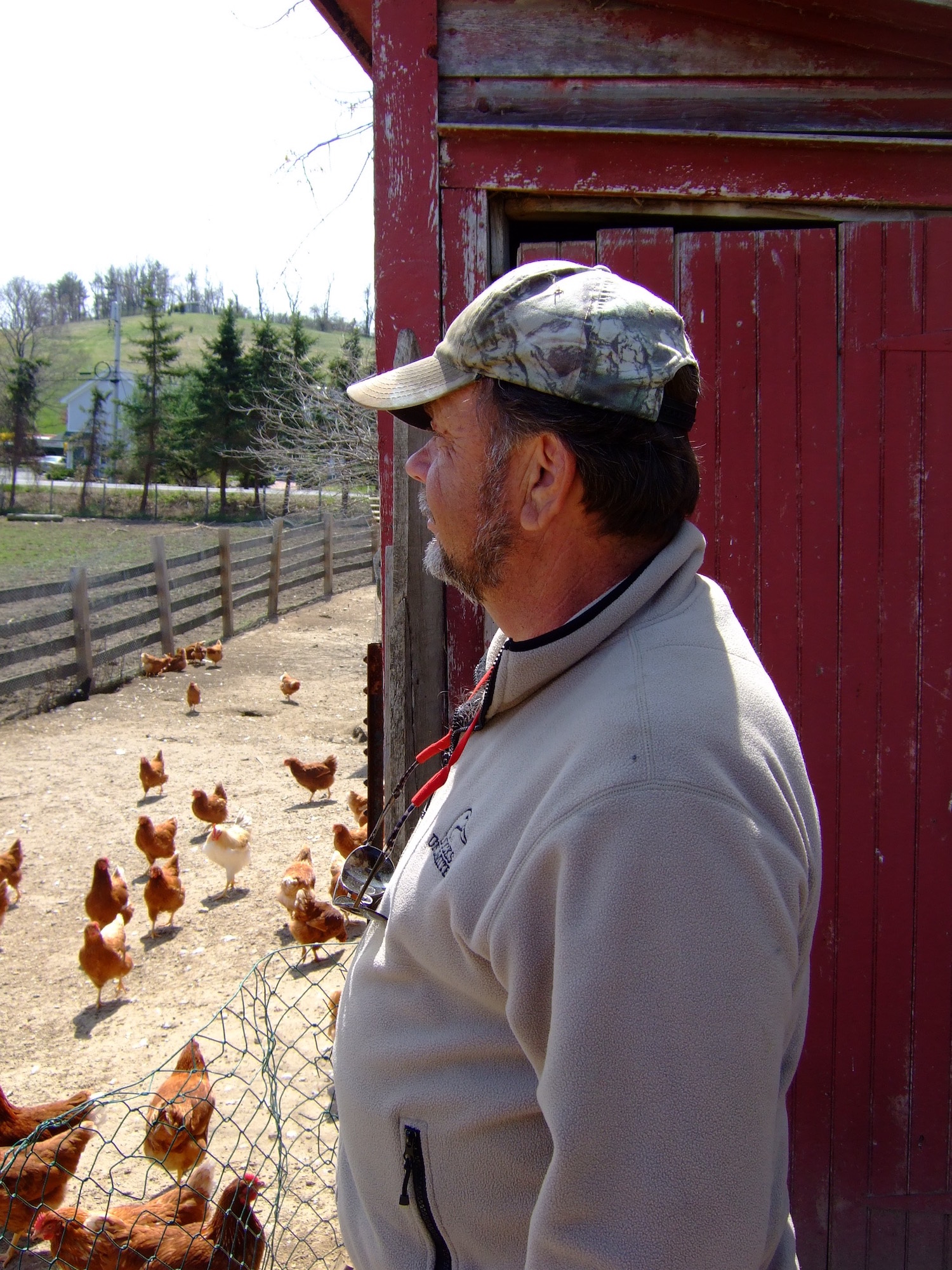 Though the farm has been 28 years in the making, Biezynski says art, not farming, was his first design for the spread. "I was a florist, third generation," he recalls. "That's why I came here—I was going to paint and carve. I used to do a lot of carving, but then my hands hurt, really bad." He turned instead to rehabbing the grounds and buildings on the farmstead, which lessened the pain. "My friend, a diamond setter in Manhattan, said to me, 'I thought you were going to paint.' I replied, 'I'm too busy—I'm fixing barns.'"
What began as a weekender's hobby grew in both depth and range. Everyone suggested sheep, he remembers, but then, everyone was doing sheep. "When I came here, I looked to see what nobody else was doing," he says. "I was very familiar with poultry because I raised them as a kid. I first started with all exotic stuff, sold a lot of live birds—fancy this, fancy that. I realized, when I sell you a duck that you're going to keep as a pet, I may not see you for five years. If I sell you a dead chicken on Friday, you'll be back next week. That's where I realized I needed to go."
And go he did. Chickens are the mainstay; they're joined by guinea hens, Muscovy, mallard, Pekin and Rouen ducks. The chickens are barn-raised, with some pasture; they're fed a grain mix that's grown locally for the farm, and without antibiotics or hormones. This year, he anticipates processing close to 500 New Holland white and bronze heritage turkeys for Thanksgiving, as well. Biezynski occasionally contracts to raise specialty birds, even pheasants, on request.
Pork and beef round out the menu: 65 to 125 cows a year, some totally on pasture, some supplemented with grain, which Biezynski prefers. ("We're free choice," he says.) Last year they raised about 100 pigs (Pink and Hampshire cross); this year, they want to do 500.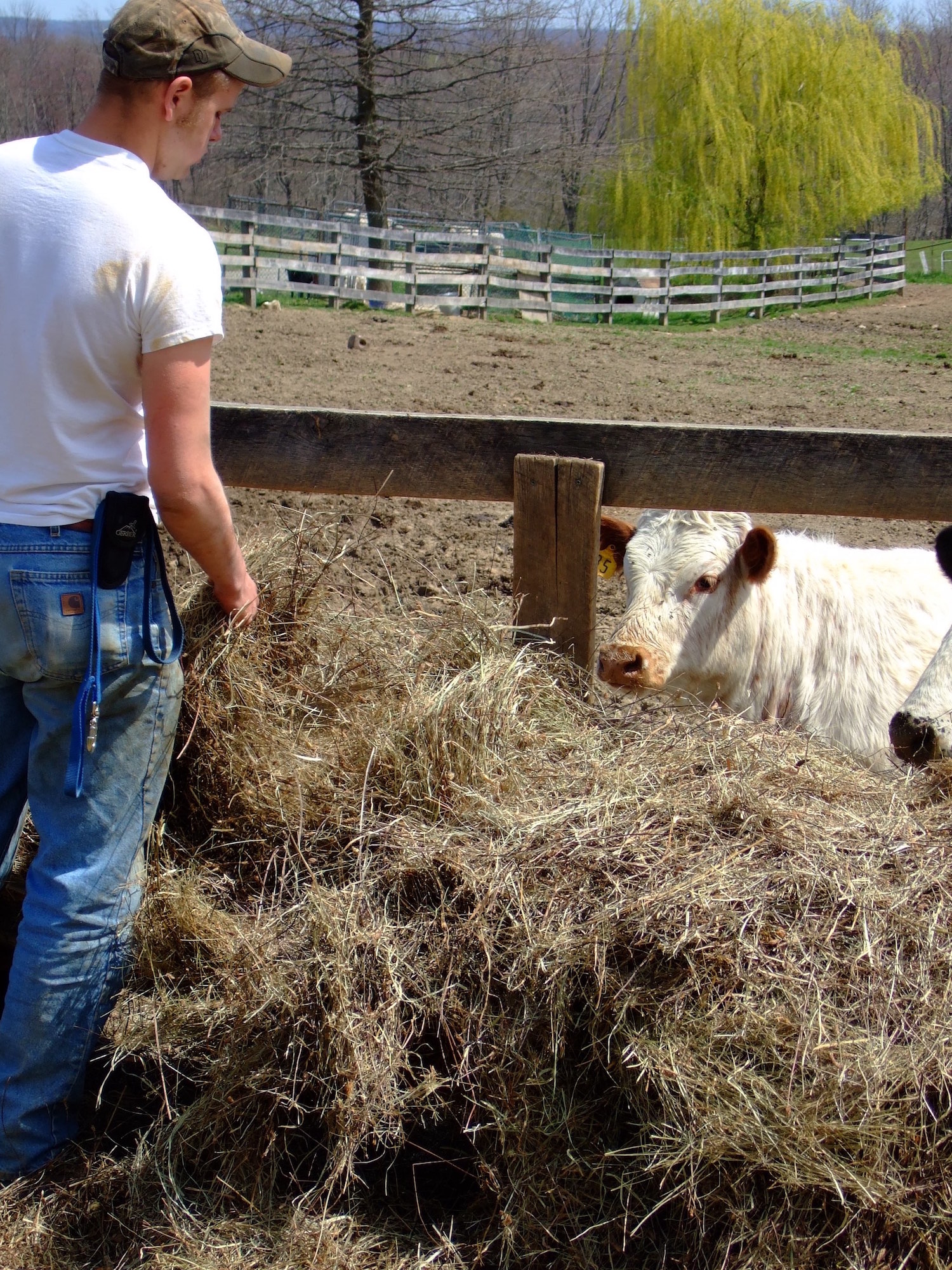 Considered among the best in the valley, Biezynski's birds are not bred on the farm, though he is fanatically particular about his suppliers and equally particular about the conditions in which they're raised and kept. The birds are processed by hand on the farm in season. "It's still a mom-and-pop operation," he says.
Not surprisingly, Northwind products are in demand at the valley's restaurants—Gigi Trattoria, Red Devon, New World and Miss Lucy's among them. It wasn't a free ride, though. "When I first started, I did more of those odd ball things because restaurants wanted something unique, something different," he says. "I had all kinds of ducks and geese and then pheasants. I was finding my niche. To do chickens to start out–it was very hard to compete. I always told restaurants that if there's something you want, then let me know and I'll see if it's feasible. I have to say, I love to do that and I worked like crazy, but I don't do that anymore."
Biezynski's son, Russell, 20, who now "does everything on the farm," was born into farming, though he had a rocky start (at age 5 a calf gave him a hard time). But by the time he was 12, his first 4H pig beat out 200 others for a first-place ribbon, and he was hooked.
And he's stayed hooked. "He's out there sometimes 10, 11, 12 o'clock at night plowing," his father observes. "As long as he's got his country western music and the heat in the tractor or the AC if it's warm, he works." Now entering his second year at SUNY Cobleskill, there is little doubt about what Russell's preferences are for his future. "I'm doing livestock management; last semester I did animal science," he says. "The third year I might go for ag business."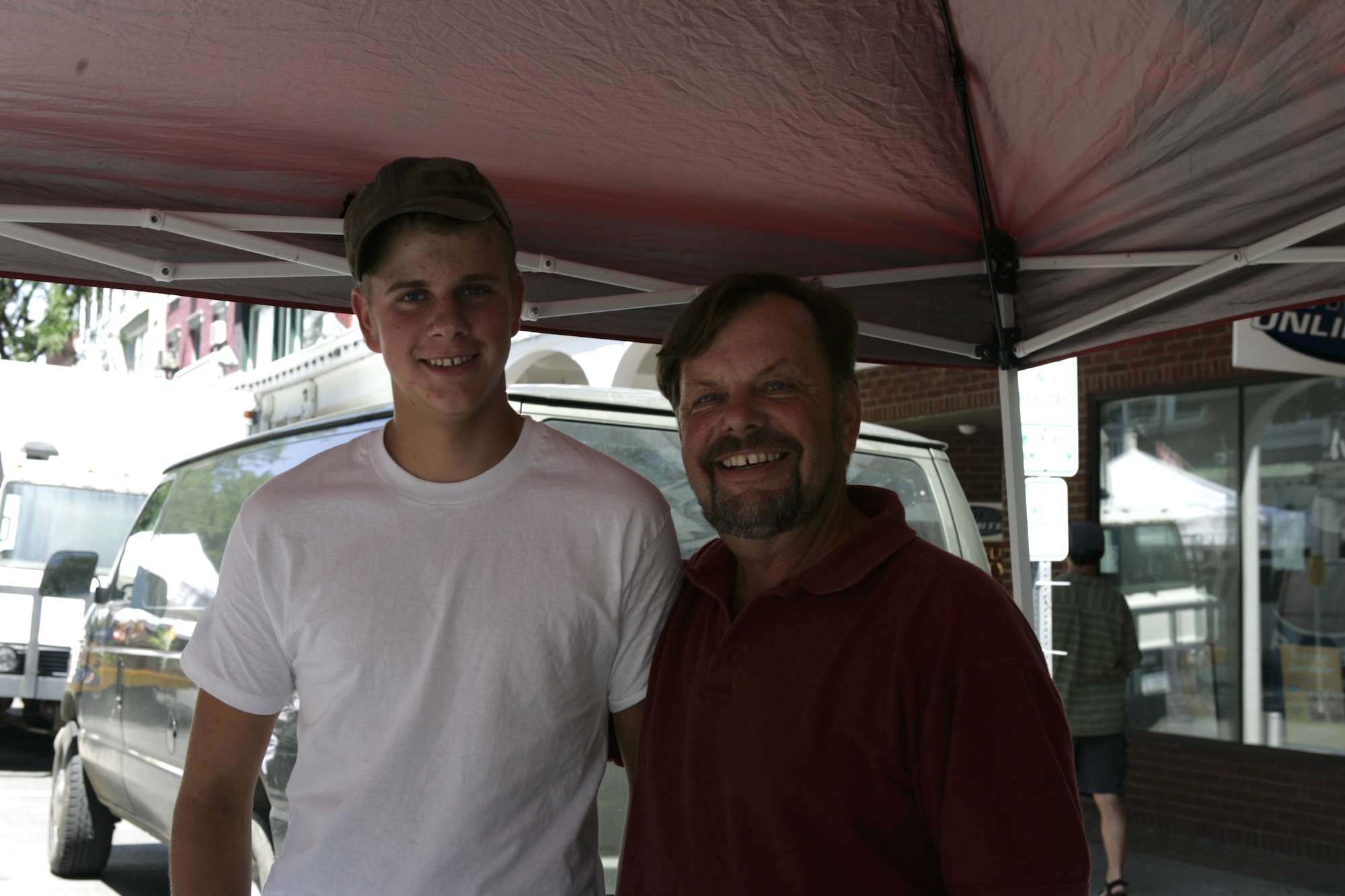 Russell handles the farm's pork and has a hand in everything that goes on at the farm. "My friends say, 'Let's do something.' I say, 'I have work to do.' Tractors I can sit on all day long. Then fence work and all the different stuff out here—I love doing work. Get up about 5 o'clock, go out, work the fields, feed the animals first, come back about dark, after dark. When I make hay, I'm out there until 1 o'clock in the morning. We've been doing hay down the entire road—1,500 acres: about 100 acres from us, the other is our neighbor's, to keep it agricultural."
It should be clear that his father may eventually get to time to paint and carve, after all.
"I want to stay on this farm," Russell says. "We've been buying more property; we have another house I'm going to move into. If you stand out on top of the hill behind the house, you can see all the mountains and see everything here. I love it here."