Makes 2 cups
Ingredients
SWEET PEA PESTO
2 cups sweet peas 1 cup mint leaves
1/4 cup parsley leaves
2 ounces pistachio, blanched & peeled
2 cloves garlic
1/4 cup grated Grana Padano
1/2 cup extra virgin olive oil
2 ounces lemon juice
salt to taste
CAVATELLI AND GUANCIALE
3 ounces guanciale or prosciutto, diced (guanciale is Italian pork jowl bacon)
1 ounce olive oil
Method
SWEET PEA PESTO
Bring a large pot of salted water to a boil.
When pot reaches boil, add the peas. Return to boil, then lower to simmer.
When peas are cooked through, strain and shock in an ice-water bath to lock in color and flavor.
When peas are completely cool (after about 5 minutes), drain and put aside to drip dry.
In a food processor fitted with a chopping blade, combine peas, mint, parsley, garlic and pistachios. Pulse while adding the oil in a steady stream. Blend to the desired texture, then remove pesto from the processor into a mixing bowl.
Fold in lemon juice and Grana Padano. If making pesto ahead of time, omit the lemon juice until you are ready to use. (The acidity will denature the chlorophyll and the pesto will discolor.)
Add salt to taste and set aside.
CAVATELLI AND GUANCIALE
In a large sauté pan heat about 1 ounce olive oil over medium heat until it smokes.
Add the diced guanciale or prosciutto. Cook until crispy.
Add cooked cavatelli and a few ounces of the cooking liquid.
Add desired amount of sweet pea pesto. Toss to coat evenly.
Plate and top with grated Grana Padano.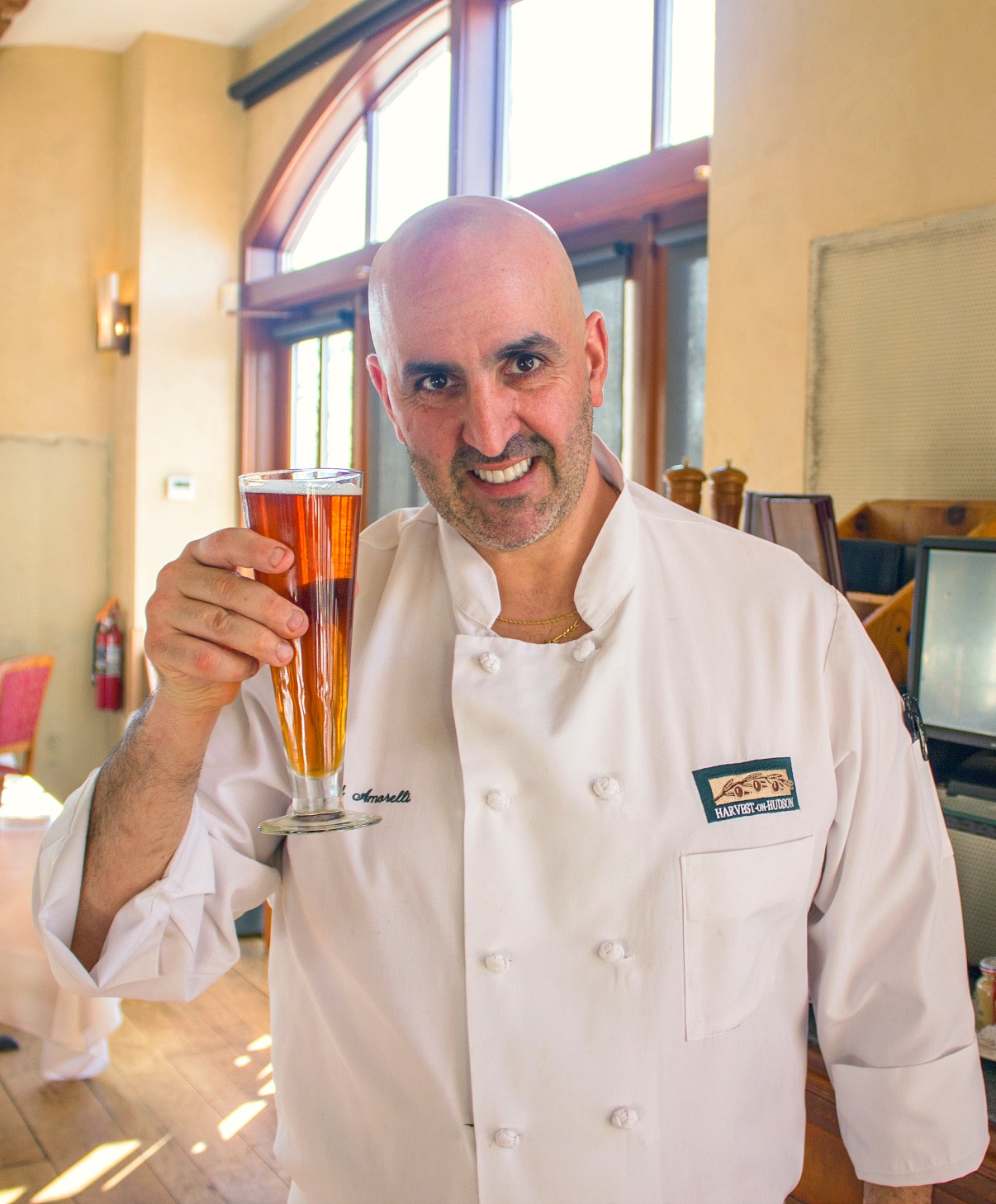 Sweet peas have been part of my life since I was a kid, whether it was grandma opening up a can of peas or getting fresh or frozen peas. My mom would always do something with peas, cream, butter, ham—she'd fry up some prosciutto and toss it with cream, some peas. Today, I create tastes that I had throughout my childhood—I think any real chefs are always pulling from the past.