Hutton Brickyards is a one-of-a-kind location spanning 73 bucolic acres along the Hudson River in Kingston.
This former brickyard has been reimagined as an event space, hotel, and restaurant aptly named The River Pavilion. With an outdoor kitchen centered around wood-fired ovens, grills, and hearths, the entire restaurant is open to the river landscape.
The River Pavilion is helmed by Executive Chef Dan Silverman, an alum of Manhattan's acclaimed Balthazar and Minetta Tavern. Inspired by his time spent in France, Spain, and Italy, Silverman knew just what he wanted to explore with this new venture: Mediterranean cuisine. "Our menu is extremely focused to highlight local produce at its best. Ultimately, we want people to enjoy high-quality food in this incredibly beautiful setting," he says.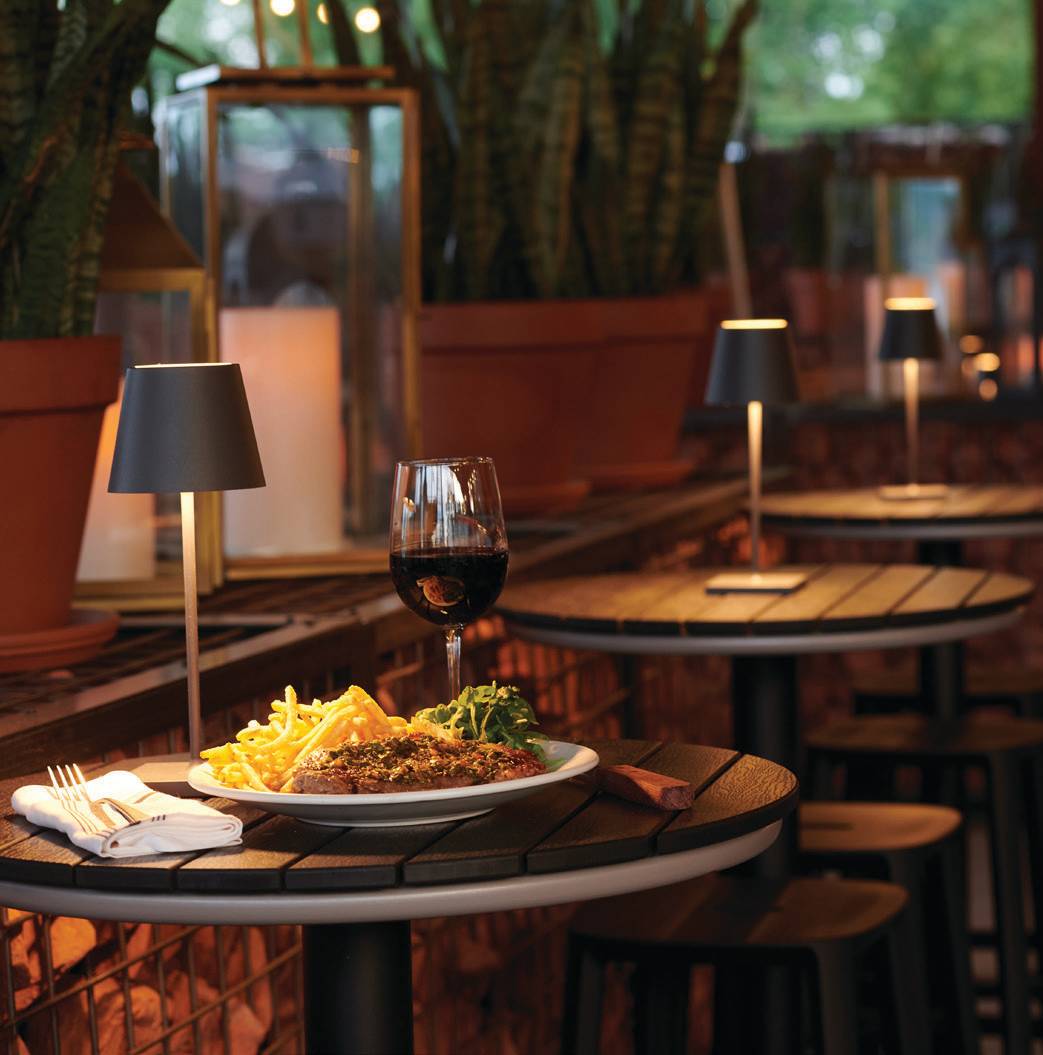 In 2019, Silverman relocated to Catskill to plan the menu and meet with local farmers. "A tremendous amount of care and passion is behind each River Pavilion plate," he explains. Shareable vegetable options include grilled shishito peppers with lime, sea salt and bottarga; among the small plate offerings are haricots verts with cinnamon-yogurt dressing and yellowfin tuna crudo; and then there are large plates with entrees such as cedar-planked steelhead trout with currant-pine nut relish and wood-roasted Snowdance Farm chicken with salsa verde and red cress.
The lounge area offers a more relaxed atmosphere for enjoying light bites, locally sourced batch cocktails, and wines from the restaurant's impressive cellar. In October, the restaurant moves indoors until next spring.
200 North St, Kingston
845.213.4742; huttonbrickyards.com