Top Dog
Perfection (n): 1. The state of being perfect. 2. A simple hot dog, split down the middle, grilled on both sides in a lightly toasted bun, topped with proprietary secret house-made signature mustard with relish (also available by the bottle) or ketchup, with a side of curly fries and an extra thick Cowboy Shake made with homemade ice cream. Walter's Hot Dogs.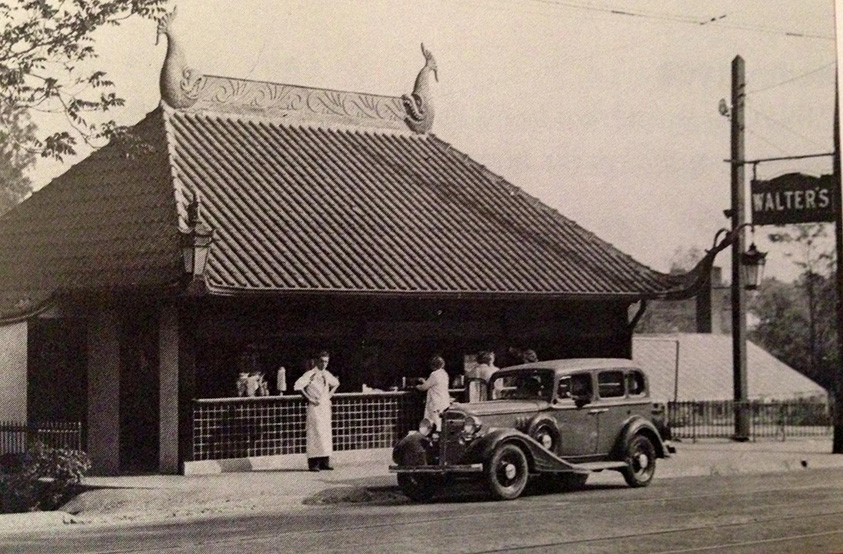 A Westchester institution since 1919, the original location of Walter's Hot Dogs in Mamaroneck was built in 1928 and is the Chinese temple of hot dog huts. The iconic Chinese pagoda (on the National Register of Historic Places) brings up memories of summer evenings out for 'dogs and shakes' with the folks. No frills or neon-green relish or peppers or chili or cheese or what have you—just the taste of simpler times. Praised by various authorities as the best hot dog in Westchester, in New York, in the Tri-State Area, and in America.
---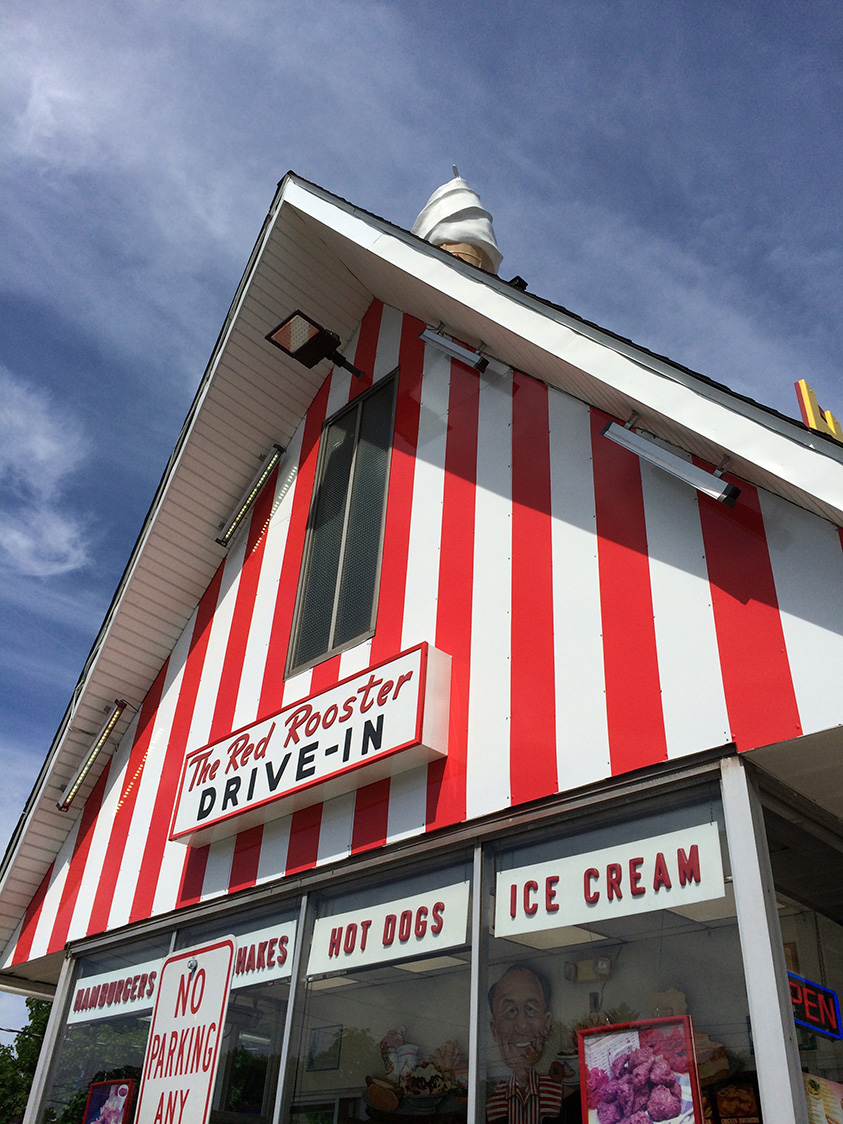 Red Rooster
In the days before I-684 was built, NY Rt 22, stretching from the Bronx to the border of Canada, was the main thoroughfare for folks headed upstate or to the Berkshires. While not as famous as the storied US Rt 66, the New York roadway inspired an anthem of sorts: A song, written and performed by Port Chester native Chris Cassone in 2010. "Just a little north of Brewster, there's a roadhouse called Red Rooster," the lyrics go. The tiny, quasi-pyramidical drive-in beguiled passing motorists with its cheery red-and-white exterior and swirly rooftop ice cream cone for decades. A 1983 New York Times article dubbed the place "efficient, dependable and clean" and well staffed with "fine young people."
Not much has changed since those days. Weekends, the narrow space flanking the counter is jammed with teens, coaches herding sweaty kids in uniforms, and women in jodhpurs—all signaling for attention from the good-natured staff. Menu items are standard diner fare—clam strips, fried chicken, chili dogs, burgers and fries—and really good shakes, but the magic of Red Rooster is more than the sum of its menu items. Late in the evening, with nothing else in the vicinity open, Red Rooster stands alone on the roadside, its A-frame lit up from under the eaves, light casting upwards on the swirls of the cone, a warm glow inside. It looks like some kind of time-traveling spaceship that just landed. That's kind of what it is—a movable feast served with a heaping side of nostalgia.
---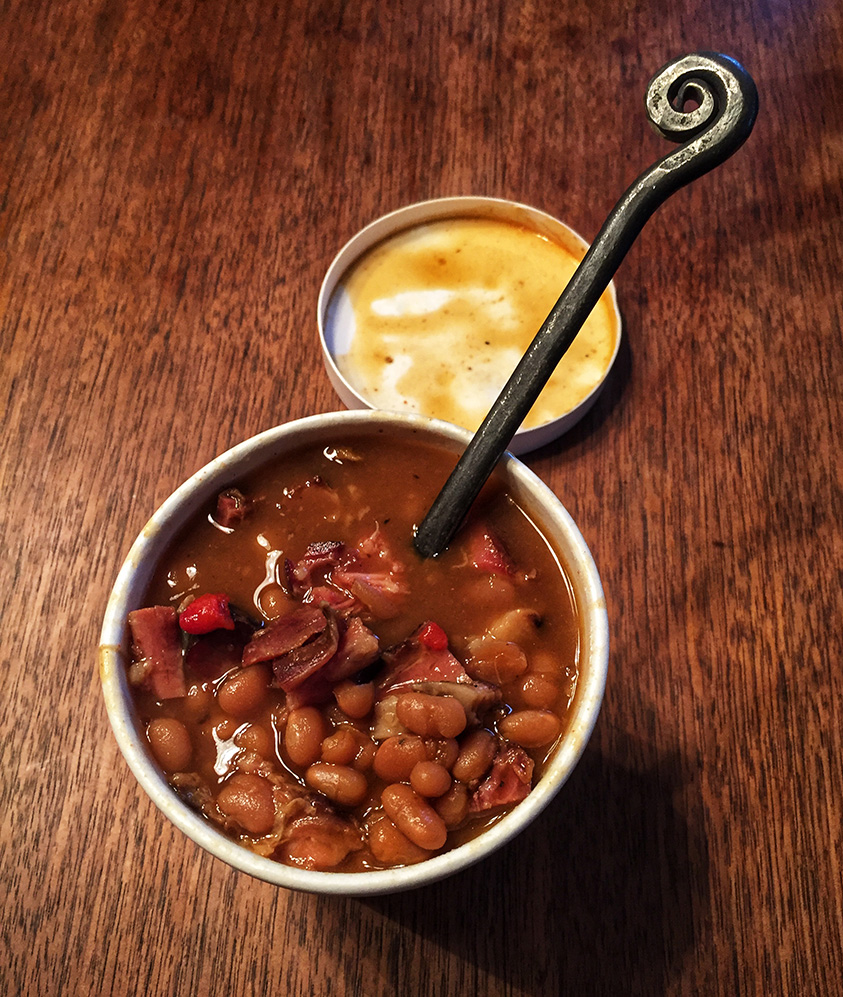 Big W
In the days before refrigeration, very little that was edible got discarded. "Cooking" often involved making use of leftover bits of food from previous meals. Warren Norstein learned that philosophy from his mother in the kitchen of his childhood home in Canarsie, and he applies that ideology at Big W's Roadside Bar-B-Q in Wingdale (Dutchess County). He smokes whole chickens, ribs and brisket on site. Because of the shape of brisket, 20 hours in a smoker leaves the ends overdone; those are trimmed off and reserved, along with the juices scraped from the cutting board. These "burnt ends" are often served at Southern barbecues on their own, or sauced and served in a sandwich. At Big W's, these charred nuggets are rehydrated in the drippings and end up flavoring other dishes on the menu, like the glorious "smokey" beans. Like we said, nothing goes to waste.