Hudson Valley distillers carry on the legacy of bootleggers, those early beverage masters before them. One destination in the Catskills, Rock Valley Spirits, has a personal connection to the trade.
"Our family history is what inspired absolutely everything about the distillery. My husband [Jim Milk] is the fifth generation here in the Valley. And so all the historic roots are here. Jim's great-great-grandfather started it all, but it was actually his son-in-law Will Milk who was our real inspiration," says co-owner and distiller Terry Milk.
Will Milk was renowned for his beer in the 1800s. He grew his own hops on the property where Rock Valley Spirits stands to this day. Will Milk also inspired a tradition of crafting beverages from wild Catskills and Hudson Valley ingredients. Later on, Terry and Jim even found bottles of it stashed away throughout the barn and house. In fact, the very hops Will raised continue to grow to this day. On top of that, Will also experimented with winemaking, and produced dandelion wine, blueberry wine, blackberry wine, and a honey-based liquor (metheglin) from bees he kept.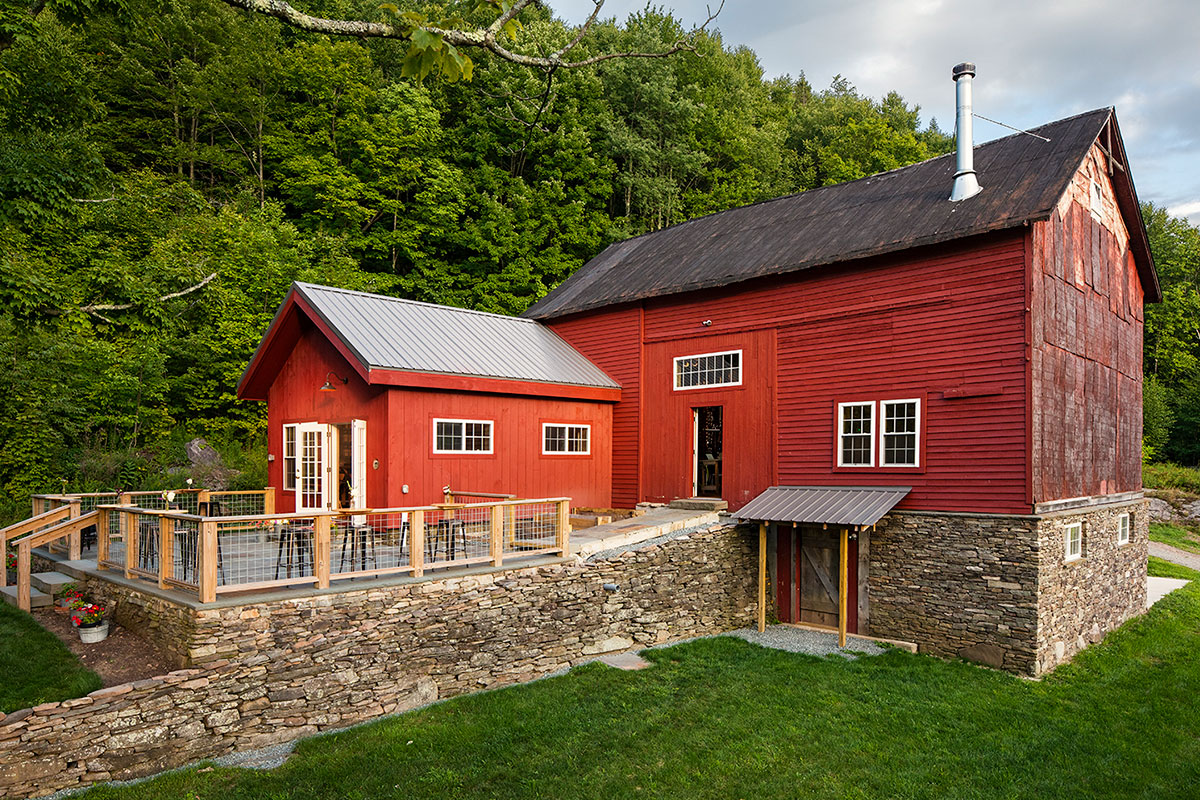 This Long Eddy legend made a small fortune in the fur trapping world. He earned additional revenue as a blacksmith, woodworker, and beekeeper, and grew much of his own food. According to Jim and Terry, his most notable trait had to be his devious sense of humor.
"If a man didn't take off his hat when passing, he'd shout 'This man has no manners!' That was a cue for his dog to charge them and tear their hat to shreds," Terry Milk says. "It obviously was not the most polite way to receive people."
When it came time to name the new incarnation of the spirited hotspot, the Milks looked to the area around them. Rock Valley Cemetery lies just down the road, hence the name Rock Valley Spirits.
"We felt like the spirits of all [Jim's] ancestors are still here, and especially his great grandfather, Will Milk. He's definitely smiling down," Terry says. Together, the couple now produces vodkas, gins, and liquors from wild-growing plants native to the Catskills, including raspberries, blueberries, blackberries, and elderberries. However, no ingredient quite compares to the juniper that flourishes on the Sullivan County property.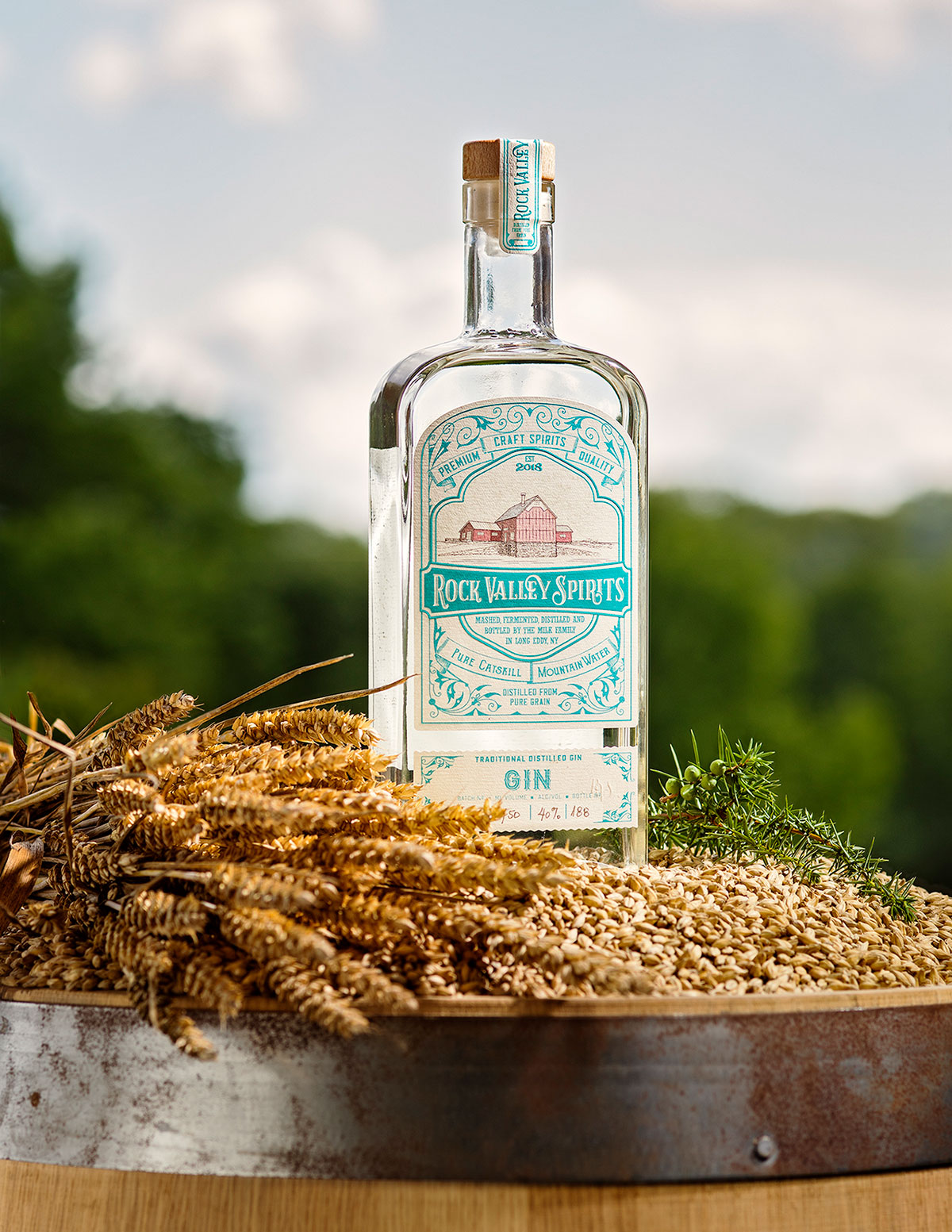 Rock Valley Spirits produces perhaps the only gin in the world from foraged Catskill Mountains juniper. The berries ripen slowly over the course of two years, then the Milks pick and harvest juniper from autumn to Christmas. In regard to the location, the rocky, acidic soil produces a mellow juniper berry with less terpenes.
"Gins that are very juniper-forward have a strong piney taste. That's not the flavor we were looking for, we wanted a mild herbal profile that highlighted the other botanicals," Terry Milk notes.
One of her main goals in developing the gin was to eliminate harsh bitterness since, in a gin and tonic, the quinine already provides plenty of bitterness. To achieve this, she swapped out traditional anise for licorice root, which is completely bitter-free. Sweet Valencia orange peels, orris root, and coriander round out some of the more notable of the 10 botanicals. Grains of paradise and cubeb berries provide beautiful pepper notes for the subtlest bite.
The officially farm distillery-licensed business also uses fresh Catskill Mountains water in its spirits.
"Our water comes from more than 500 feet down a well. Solid rock all the way down means it doesn't require casing. It's completely separate from surface water. Acid rain would have no influence; a drought would have no influence. It's a very soft water, free from undesirable minerals….it resembles Scottish water found in speyside whiskys," Terry notes.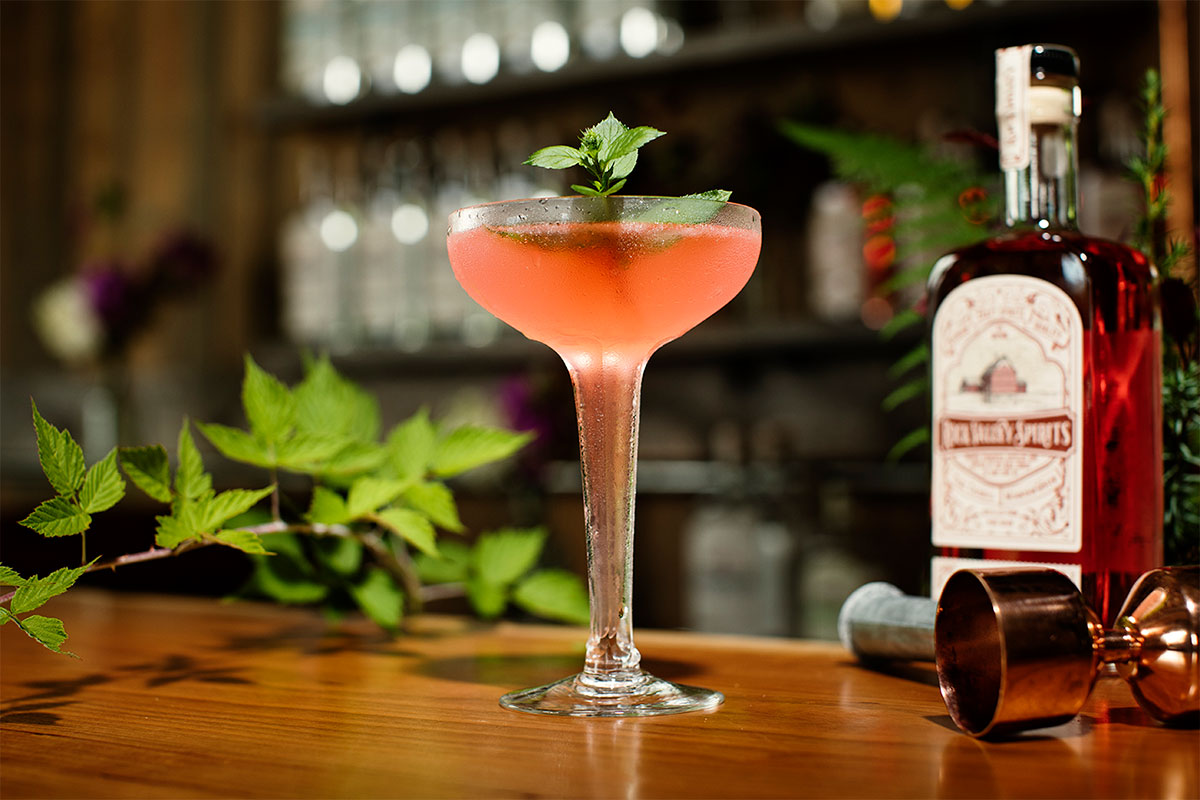 Her and her husband's true passion is single-malt whiskey. In fact, it was their entire reason for taking a leap into the craft beverage industry. Rock Valley Spirits single-malt whiskey will release this fall, after aging for several years. A 100-percent floor-malted rye whiskey will be available the following spring 2022, and will apply for the Empire Rye designation. Like with every liquor at Rock Valley, a primary feature for both the whiskey and the gin is smoothness.
The couple uses a lauter tun to mash the grains, which they source from Hudson Valley Malt in Germantown. That means residual grains are left after the wort is removed. Rock Valley Spirits does not ferment on the grain. Instead, it uses wooden open-top fermenters to allow for local flora to interact with the process. Inspired by the "Scottish way," the Milks tap into Hudson Valley terroir, so no other spirit in the world tastes quite like those produced here. Traditional methods, like the use of copper stills, lead to the best results.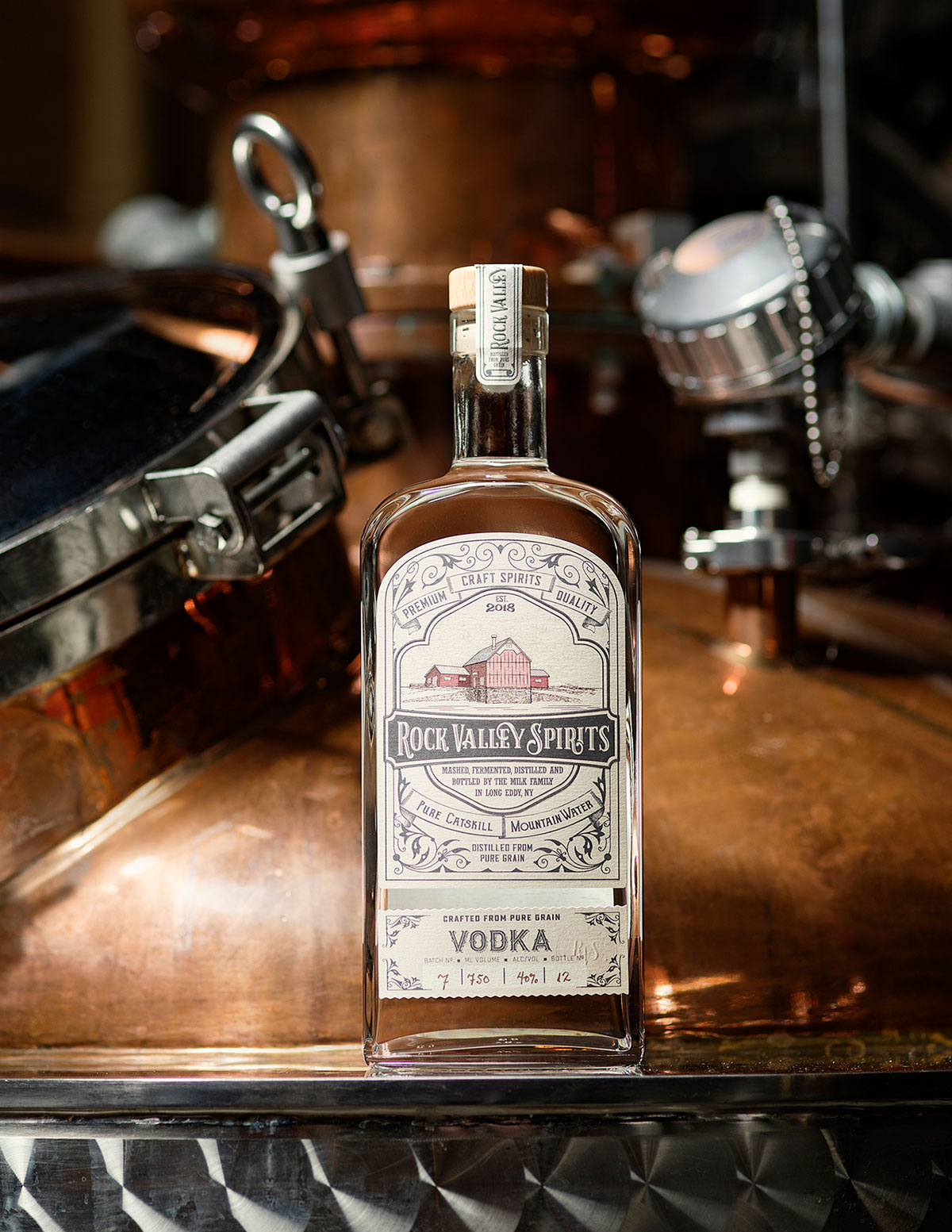 "The use of copper goes back centuries. In distillation, and one of the reasons that copper is used is because any of the sulfites that might occur during your process bond to the copper surface in the still, forming copper sulfide. So I think that contributes a lot to a much smoother product," Terry explains. "I mean, centuries and centuries of Scottish tradition cannot be wrong."
At Rock Valley Spirits' breathtakingly bucolic taproom, guests can sip inventive cocktails and learn about the distillation process. The Milks encourage visitors to call even on days they aren't open for tours and tastings by appointment. One of their most popular cocktails is their twist on a classic vodka gimlet, utilizing their raspberry-infused vodka. The fruit macerates for three weeks, putting all of the color and flavor into the vodka. They don't even have to add sugar! When it interacts with lime juice in a gimlet, the entire concoction brightens up.
Another unique cocktail on the menu is an "Elderfashioned." A typical Old Fashioned combines whiskey and bitters, so Rock Valley Spirits pours 2 oz of gin and 1 oz of its elderflower liqueur, made with wild elderflowers from the property. Soon, house-made orange bitters will elevate this blend even further.
Find Rock Valley Spirits' creations onsite or at a variety of farmers markets and independent liquor stores throughout the Hudson Valley.
Rock Valley Spirits
1430 John Milk Rd, Long Eddy