OH, FOR THE FIRST SIGNS of spring! Robins, ramps and snowdrops work their numerous charms. Then, alas, a crop of pesky little violets quickly o'er-spreads the newly verdant lawn, a sight that sends some to the garage for the trusty broad-leaf weed killer.
It might be better (and certainly healthier), however, to leave the herbicide on the shelf and just eat the tiny invasives, leaves and all.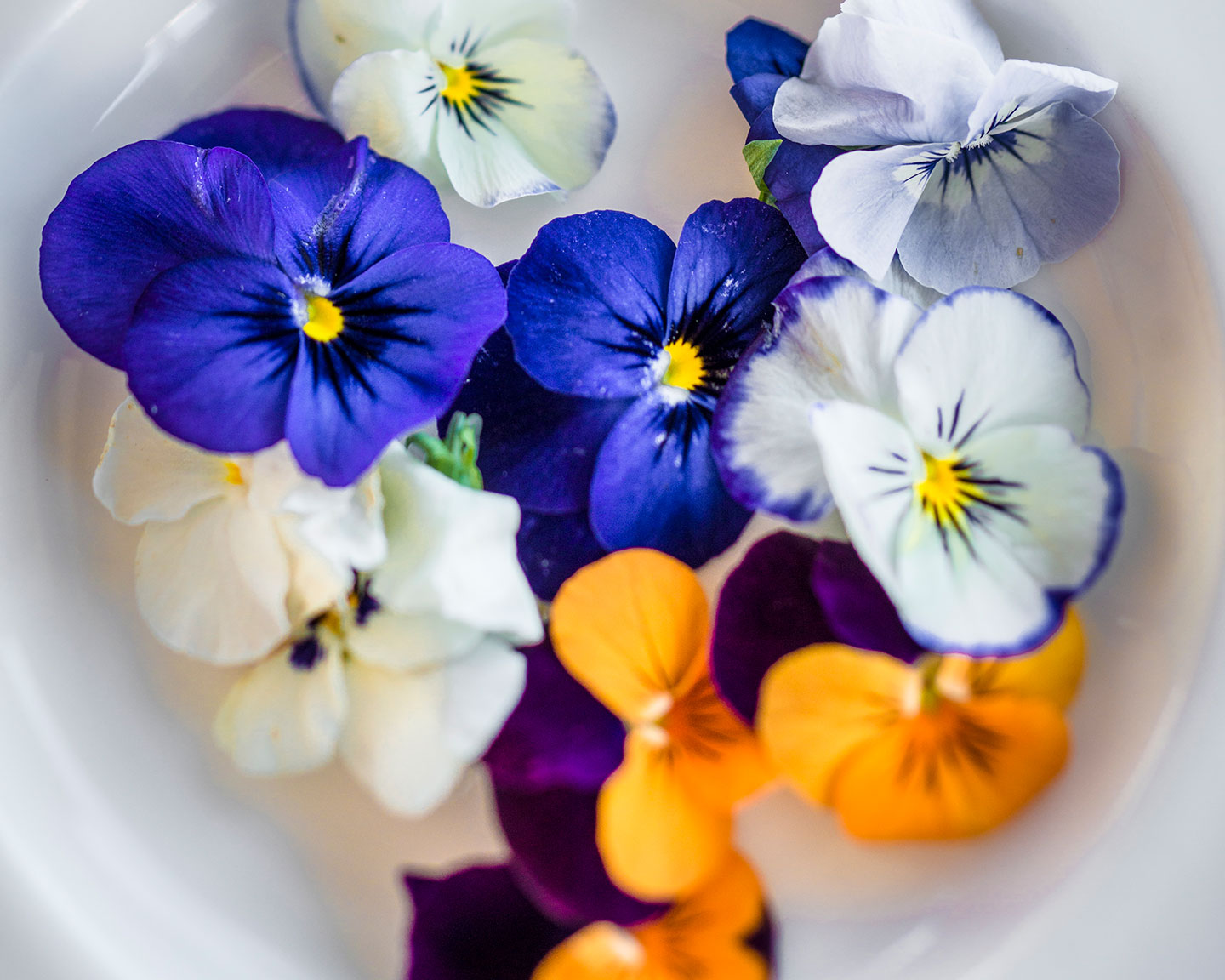 Pretty, profuse and nutritious, violets abound not only in yards but in marshes, meadows and woodlands throughout the Hudson Valley. The common blue violet, Viola sororia, native to New York State, is likely the culprit taking over the lawn. Though the flower's scent is barely detectable, a half cup of its newly unfurled, heart-shaped leaves, which have the pleasant flavor of a mild lettuce, packs as much vitamin C as three oranges. The sweet violet, Viola odorata (also called the English, wood or florist's violet), is more fetching and more fragrant than its humble American cousin. Like many other cultivars, it has escaped the confines of garden and greenhouse and naturalized in the American wild.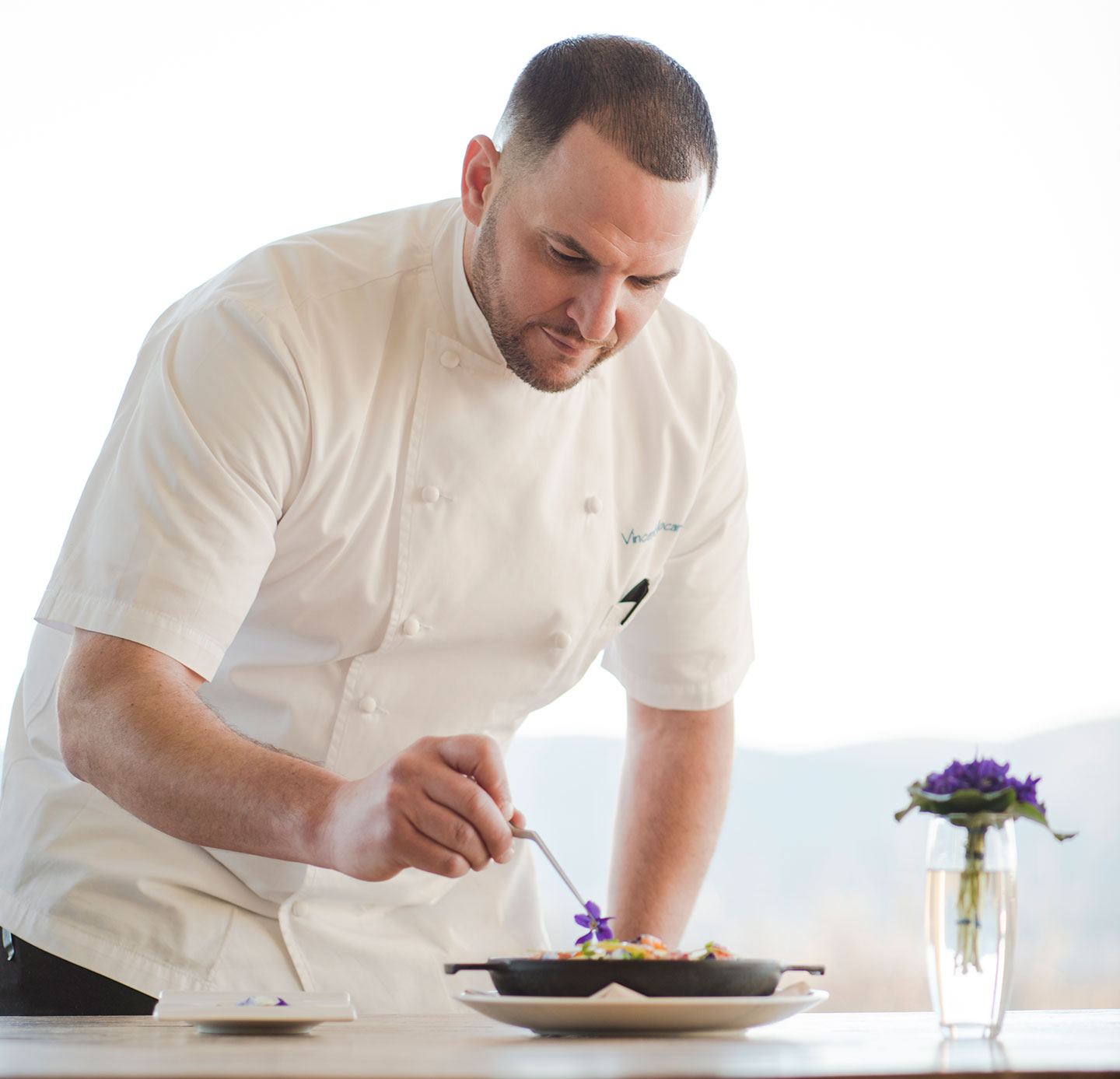 Carpets and clusters of violets can be lovely in natural settings, but the delicate architecture of a lone violet flower is best appreciated up close, preferably on a plate. The dainty, five-petaled flower—two petals up, two petals sideways, one petal down—seems designed to adorn salads, canape's, open-faced sandwiches, omelettes and rum babas. Embedded in an ice cube, a coquettish violet can make a simple cocktail seem more like a flirtation.
Local chefs attuned to using local, natural ingredients don't shrink from using violets. At Valley Restaurant at the Garrison, in Garrison, Executive Chef Vincent Mocarski makes a broth with dehydrated violets as the base for a spring risotto, which he garnishes with pea tendrils and fresh violets. "The stock is a nice color—sort of blue meets pale purple," Mocarski notes.
Though Mocarski laments that his source for violets (a former sous chef who raised bees and grew violets) has disappeared, his luck may be changing. Agnes Devereux, owner of the Village TeaRoom, in New Paltz, uses the app from food distributor Farms2Tables (farms2tables.com) to procure her produce, and she detects a boomlet in edible flowers. "I can buy bachelor buttons, johnny jump-ups, broccoli blossoms, arugula flowers, radish flowers," she says.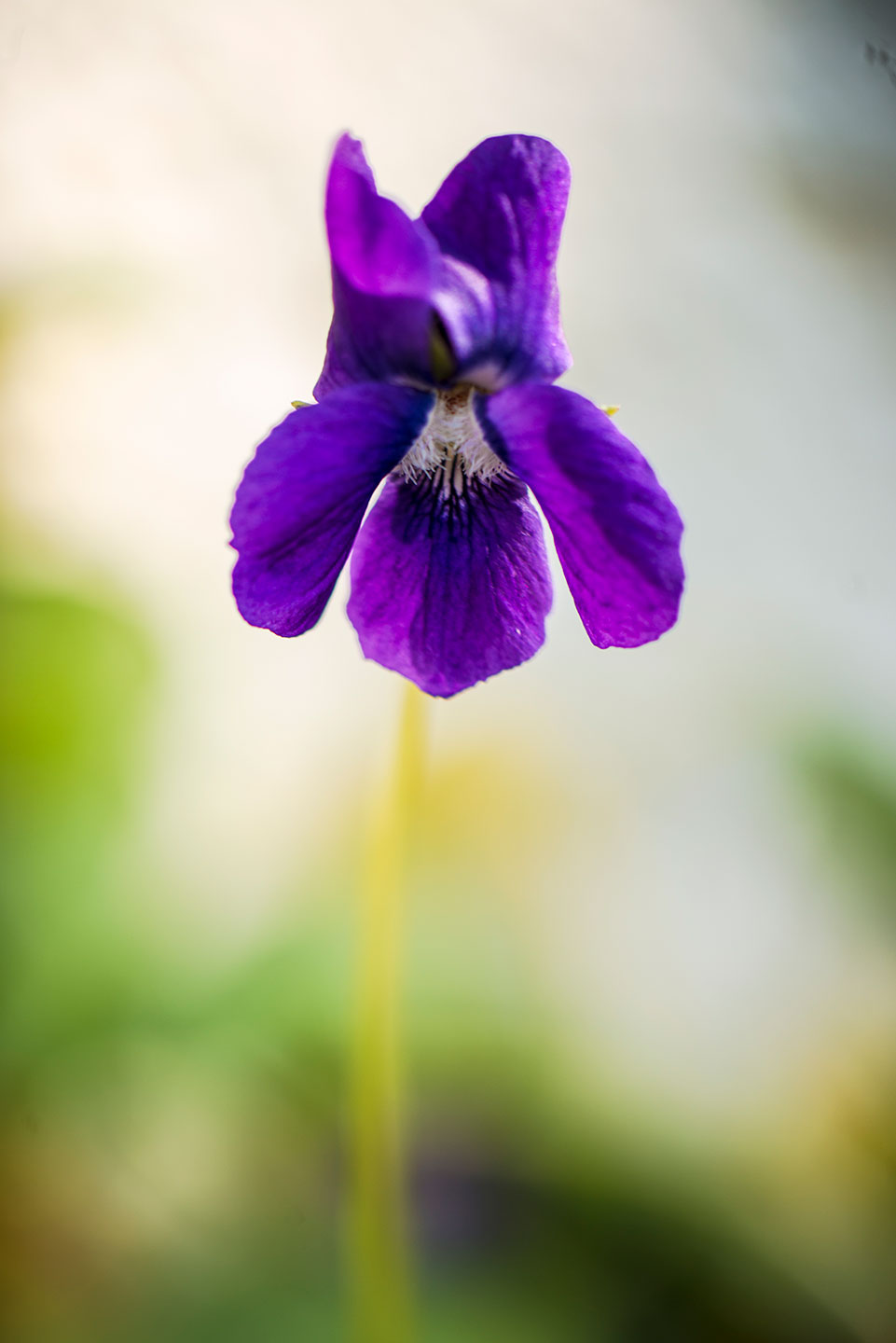 Devereux also plucks violets from her yard and uses them to decorate her remarkable cakes. "One year, the violets came early—April 3—at the time of my daughter's birthday," Devereux says. "She wanted to make her own birthday cake, and she made a maple cake with maple buttercream. I said, 'You can candy your own violets!'"
Brian Kaywork, a lecturing instructor at the Culinary Institute of America, in Hyde Park, and the chef at the school's American Bounty Restaurant, also hunts for violets in the early spring. Violet leaves, along with nettles and garlic mustard, go into a "foraged greens" soup. "I like working with greens," Kaywork says. "If a plant is edible, I immediately start thinking about the roots and greens—I don't want to fall into that chef's trap of using just the best part and leaving the rest." In the depths of January, Kaywork was tinkering with recipes for violet-green agnolotti with morels, and baked oysters with violet greens and cream.
Violets in the Home Kitchen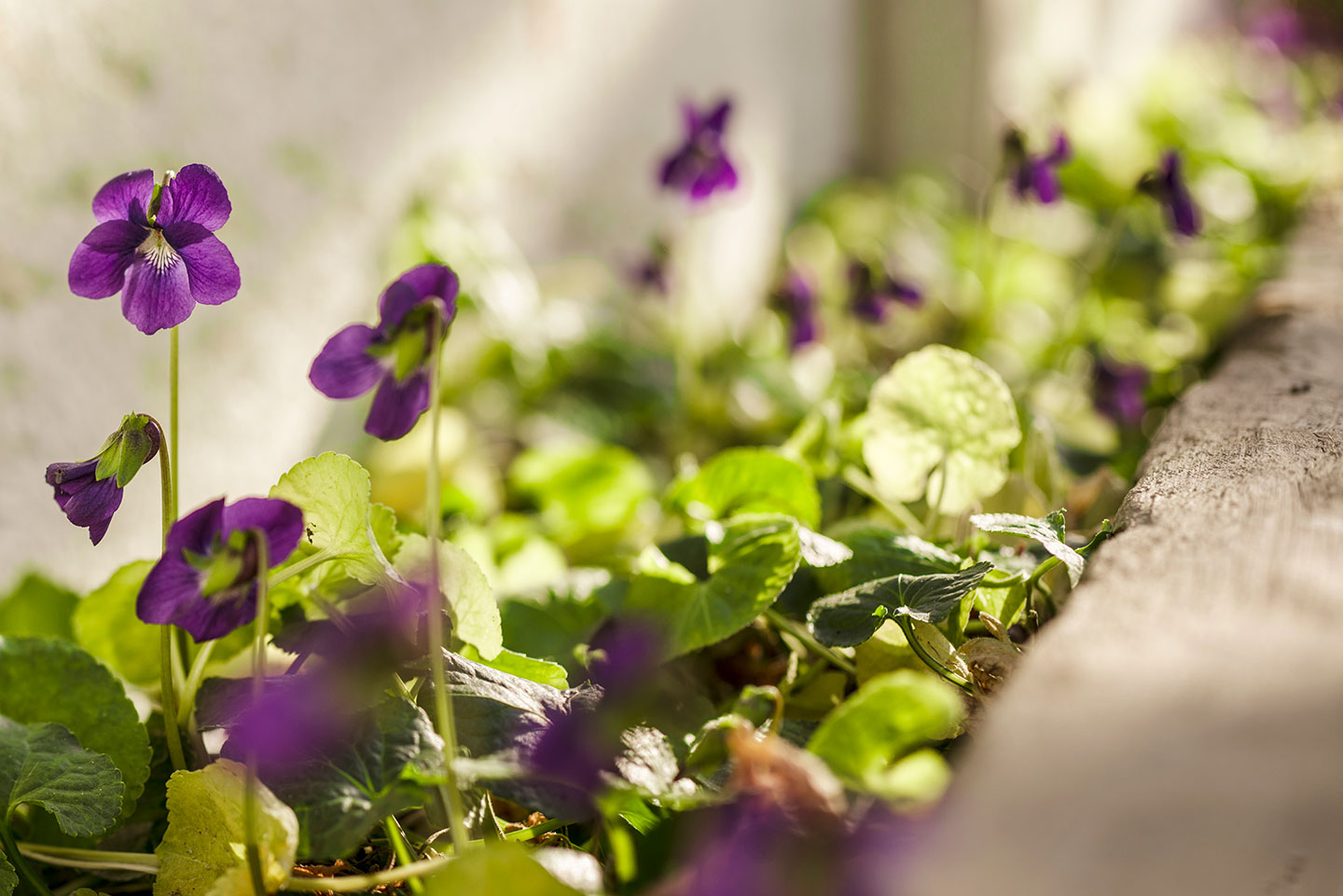 Violets have many affinities, including bourbon; Bordeaux wine blended with petit verdot grapes; pistachios, hazelnuts and walnuts; oranges and lemons (including the zest); blue cheese, fresh goat cheese and aged white cheddar; apricot jam and blueberry preserves; beets, red onion and asparagus; petite lettuces and baby spinach; and hard-boiled eggs.
In the classic reference Larousse Gastronomique, the entry for "violet flower" suggests that the blossoms, "when newly opened, may be used to decorate salads or in stuffings for poultry or fish." Traditional violet jelly and violet syrup require lots and lots of violets; recipes for these are readily found.
Incidentally, despite its name, not all violets are violet; they also come in shades of white, yellow, mauve and pink. Happily, you can grow your own. The reputable Logee's (logees.com) offers both the storied Marie Louise as well as the practical sweet violet online.