Italian general store meets Jewish delicatessen in the center of Kingston's historic district.
It's hard not to be blown away by the sandwiches at Rosie General. There are breakfast versions and afternoon options, all made with bread and bagels that are baked daily, and spiced up with pickles, mayonnaise, and other homemade condiments. There are also delicious fresh baked cookies and cakes for dessert—so many in fact that it's hard to choose.
But that's not all you'll find at Kingston's Rosie General. Browse the shelves, and you'll discover candies (including pink sour pigs, Mallo Cups, lemon sours, and watermelon coconut slices—a family favorite!) among those homemade pickles, marinated peppers, and pearled olives, plus condiments like spicy mayo. There's also local pasta and cheeses, and baskets full of local produce. You can even find a shelf devoted to sundries, like confectioner's sugar and cleaning products.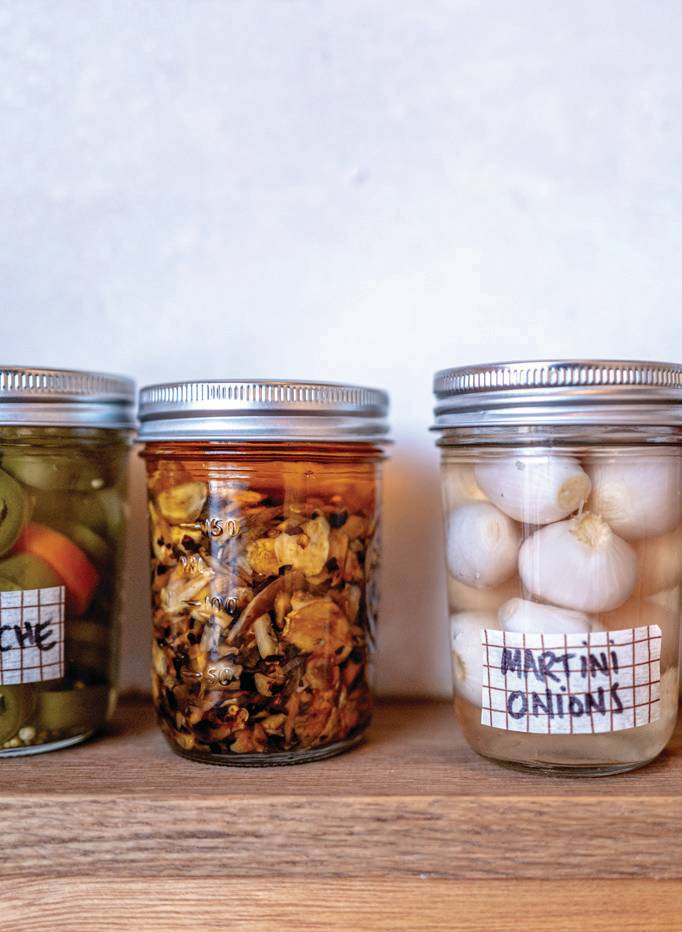 The best way to think of this spot is corner Italian grocery store meets Jewish deli, with a bit of a Brooklyn vibe tossed in the mix. The restaurant is run by the Sasso family—Anthony, who is the chef, bread baker, and maker of condiments and pickles; sister Nicole, who bakes the cookies and other sweets; and sisters Andrea and Ashley, whom you'll find behind the counter. The siblings grew up in the hamlet of Glasco, though Anthony and Nicole spent many years working in restaurants in Manhattan before moving back to the Hudson Valley.
Rosie General, which opened in mid-May, sits on the corner of Broadway and Abeel in the heart of historic Kingston. Formerly the site of Skillypot Antiques, the store has morphed into an eatery that features big picture windows, a marble counter, banquettes made from old floorboards, and second-hand fixtures and dishware scored from various spots around the valley, including Red Hook and New Paltz. The entire family—including their parents, husbands, and boyfriends—worked on the renovation.
The inspiration behind the restaurant came from a road trip that Anthony took from NYC to Los Angeles three years ago to open a restaurant out there. That project fell through, but along the way he learned how to bake bread at Gjusta, a bakery and café in Venice, California. "Something just clicked. I fell in love with it, and I knew I wanted to do a bakery. I really just liked the hands on feeling of it," he recalls.
Another source of inspo? Stopping at various roadside stores across the country.
"They have a little bit of everything—toys for kids, fishing bait, groceries, sandwiches, prepared food, soups. I loved that," he explains. Once he was back in the Hudson Valley, Anthony wanted to open something with "that kind of philosophy and mentality." Then, in his words, "I dragged my sisters along for the ride."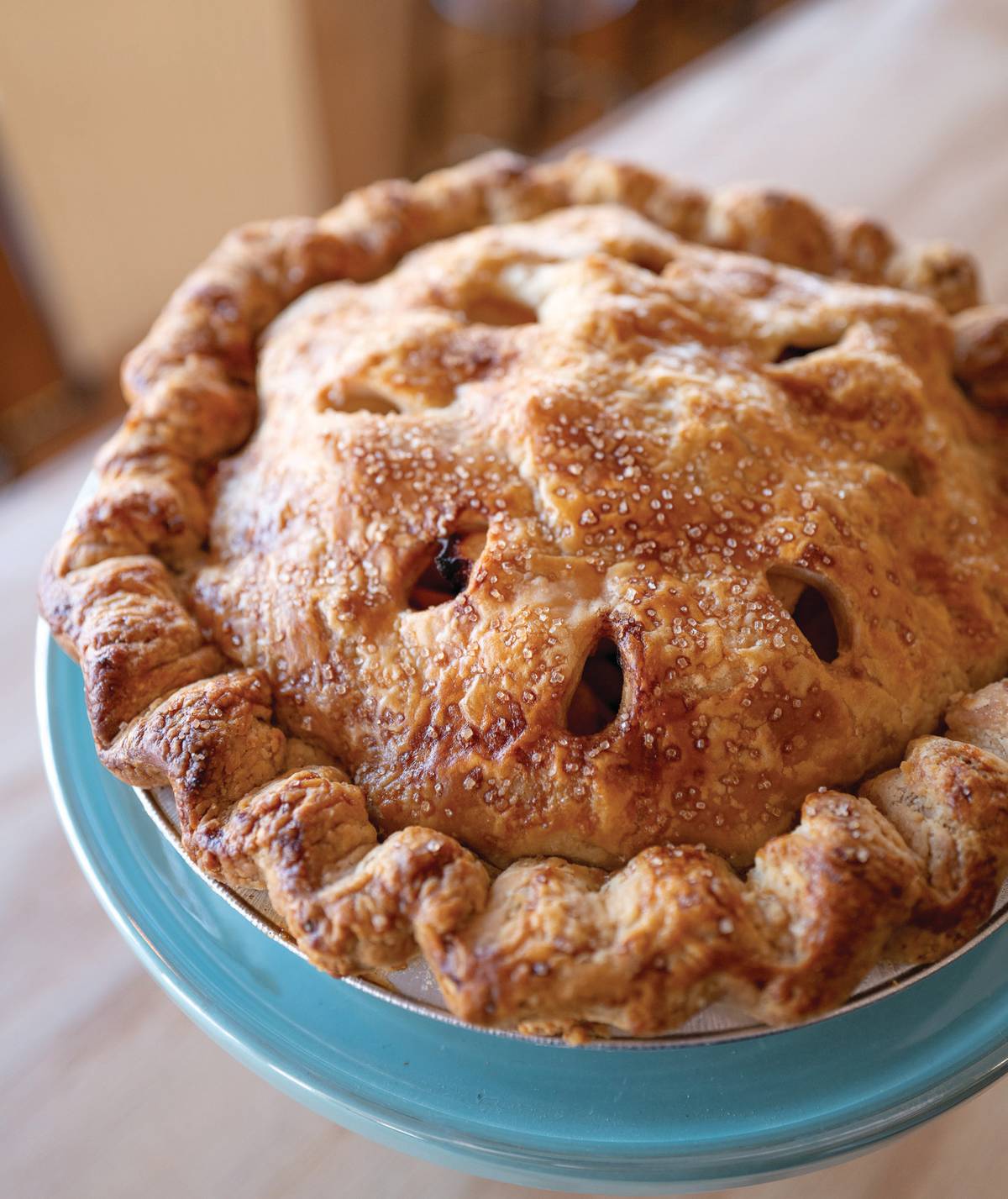 Don't miss: Everything is delicious. "We really do kill ourselves by making it all fresh and from scratch. That's how I was trained," says Anthony. Try the pastrami and chicken salad sandwiches. The pastrami comes on fresh caraway rye with pickles and homemade mustard. The chicken salad tops a sourdough that is to die for. If breakfast is more your thing, try the jam toast with local whipped ricotta and the jam of the day, which usually is based on an in-season fruit. The best-selling sweets are the salted chocolate chip cookies and the olive oil lemon cake.
Other good-to-knows: There are specials, usually built around seasonal ingredients, like a scrambled egg sandwich with squash blossoms or strawberry shortcake (or jam). The produce on sale comes from area farms as well as the Sassos' own garden. In fact, most of the items you buy are items that are used in the kitchen, from the veggies to homemade condiments. And if you want lox, pastrami, or any of meats sliced to take home, that's an option too.
What's next: Soon you can have a glass of rosé with that smoked trout sandwich. There will also be dinners, at least a couple nights a week, starting at 5 p.m. The menu will be limited to two or three options—think pork or beef shanks with polenta, say—to be shared among whoever's at your table. "The dish will always be paired with the rest of the things that we already do well: fresh vegetables prepared simply, a lot of dips and condiments for bread," says Anthony. "I just want to share what this place looks like at sunset. It's just a gorgeous corner, and the way that the sun hits, it's a special place at night, that's for sure."
---
Related: These 8 Hudson Valley Pickle Brands Craft Briny, Fermented Treats