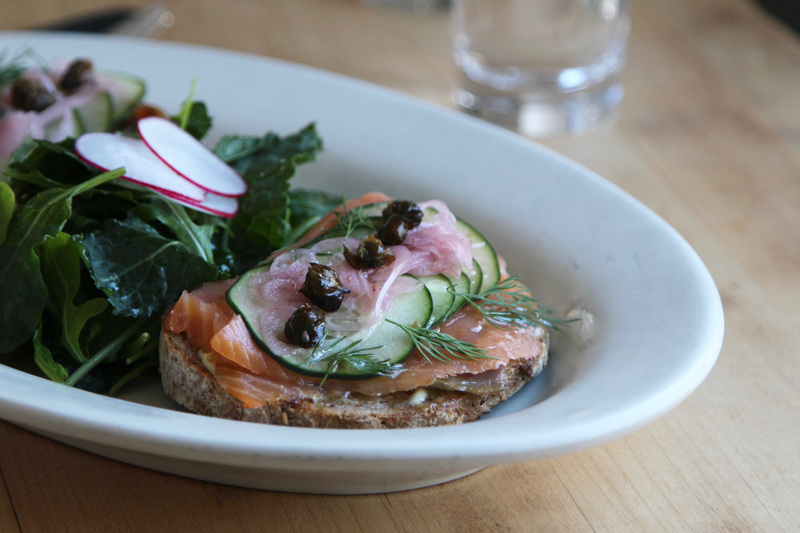 10 Plattekill Ave, New Paltz​
1.845.419.5007; runabistro.com
When The Village TeaRoom closed after 15 years in New Paltz, it was no small order to fill owner Agnes Devereaux's shoes. Fortunately, RŪNA Bistro delivered.
Arriving to the Valley by way of Brooklyn and Ireland, proprietor Clare Hussain spent 25 years in hospitality at hotels and restaurants across the globe. While her passion for cooking developed after watching her grandmother prepare dishes in Bangladesh, her fascination with French cuisine took hold during her hospitality education in Dublin. It's this fascination around which she and Chef Ryan McClintock, a Culinary Institute of America graduate, center RŪNA's menu. Their fare is simple and elegant, with appetizers beginning with escargots in garlic butter and ending with fromage. As for ingredients, they come from RSK Farm in Prattsville and Phillies Bridge Farm Project in New Paltz to emphasize RŪNA's focus on biodynamic, organic produce, and antibiotic-free, grass-fed meat.
"We are similar to the TeaRoom in that we serve delicious, locally sourced food," Hussain explains. "I am a mother of young children, as was the previous owner, Agnes, and I hope to do this beautiful building justice."
While RŪNA's easy conviviality, not to mention its flourless chocolate torte, is enough of an allure to stop by during the week, the bistro makes a strong case for brunch visits on Saturdays and Sundays, too. After all, that's when Chef McClintock's light-as-air crepes make their grand appearance — and disappearance, approximately five minutes after that first delectable bite.