With the right imagination, a little coffee shop in the riverside community of Nyack offers a window into the past. At least, that's what happened when Marcella Mazzeo opened up Salonniere Coffee Bar in downtown Nyack as a part of a centuries-old tradition.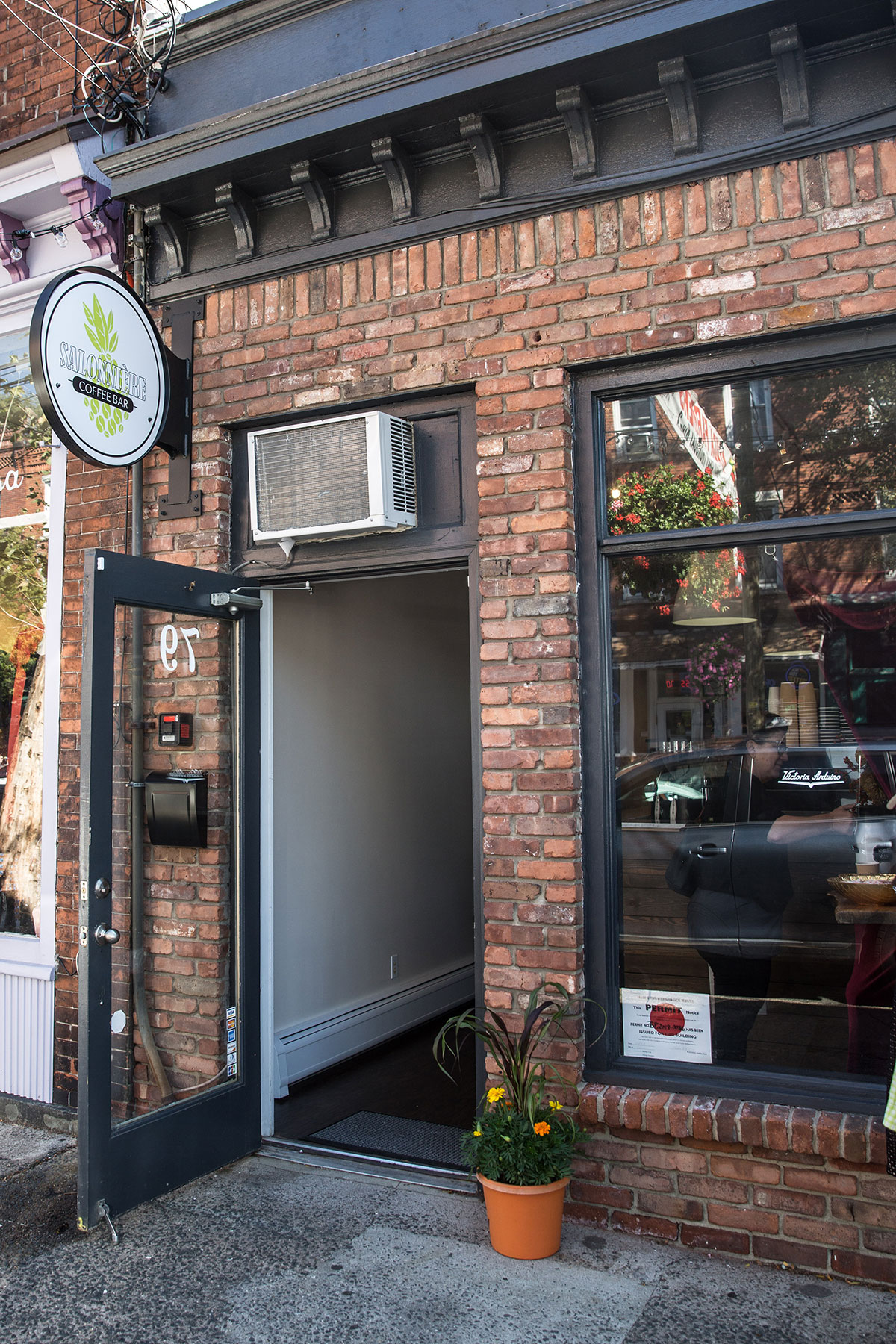 "It's a concept that was really created and started in Italy, and the French gave it a name," Mazzeo explains. In the age of kings and queens, madames would host "salons." These eclectic gatherings of artists, musicians, writers, and philosophers gave way to esoteric conversations and oftentimes, innovation. It was 18th-century women who fostered these discussions in their drawing rooms or salons, taking a rare-for-the-time leading role. These "salonnieres" were essential to Enlightenment-age culture.
Do you know what else was essential to this new wave of thinking? Coffee.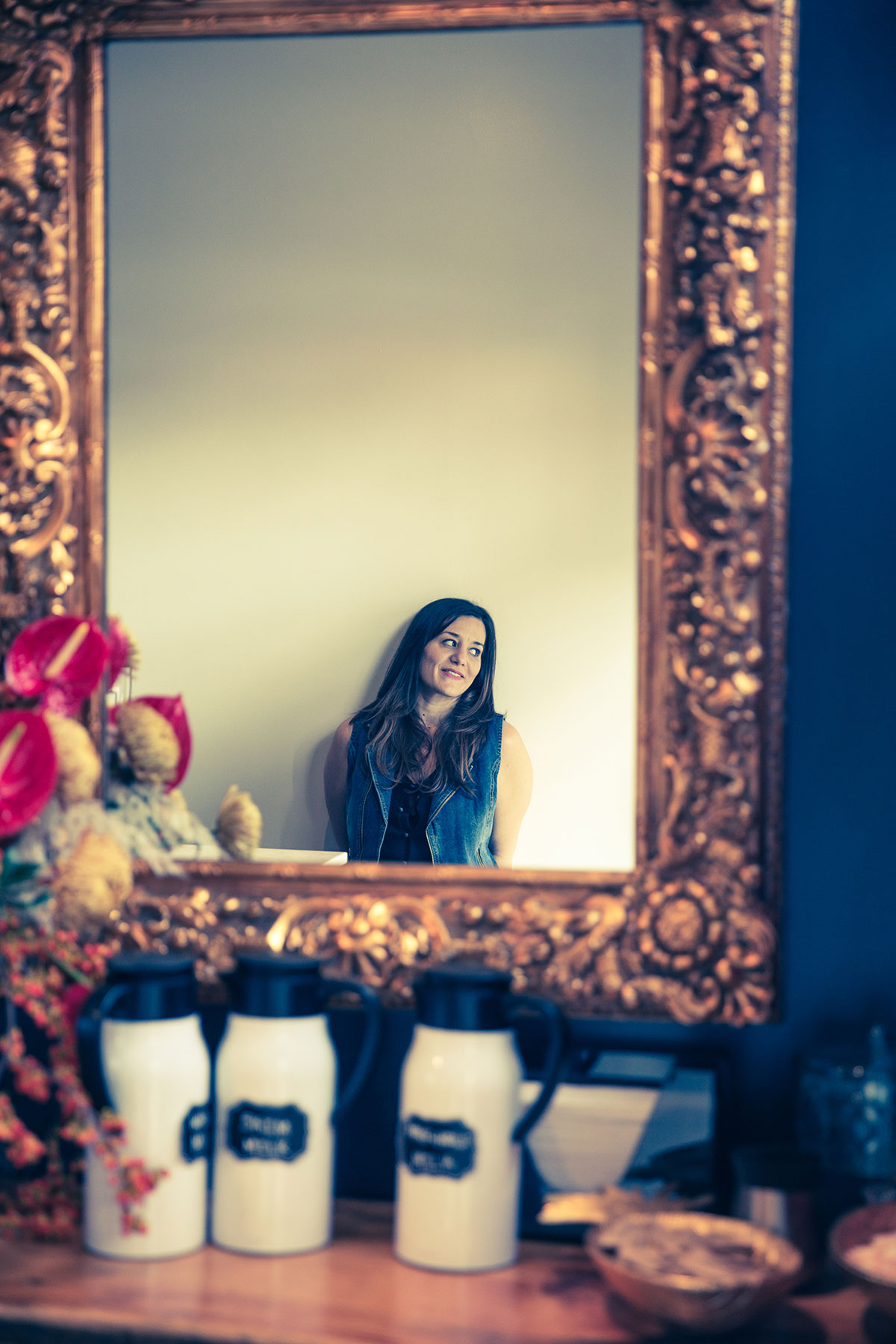 Mazzeo always felt a nostalgia for coffee houses. "My parents in the late '70s owned a little café was called Café Venice in Williamsburg, Brooklyn. I wasn't born yet when they ran this little coffee bar, but I grew up with the stories. I romanticized tales about this little community built around coffee," Mazzeo recalls.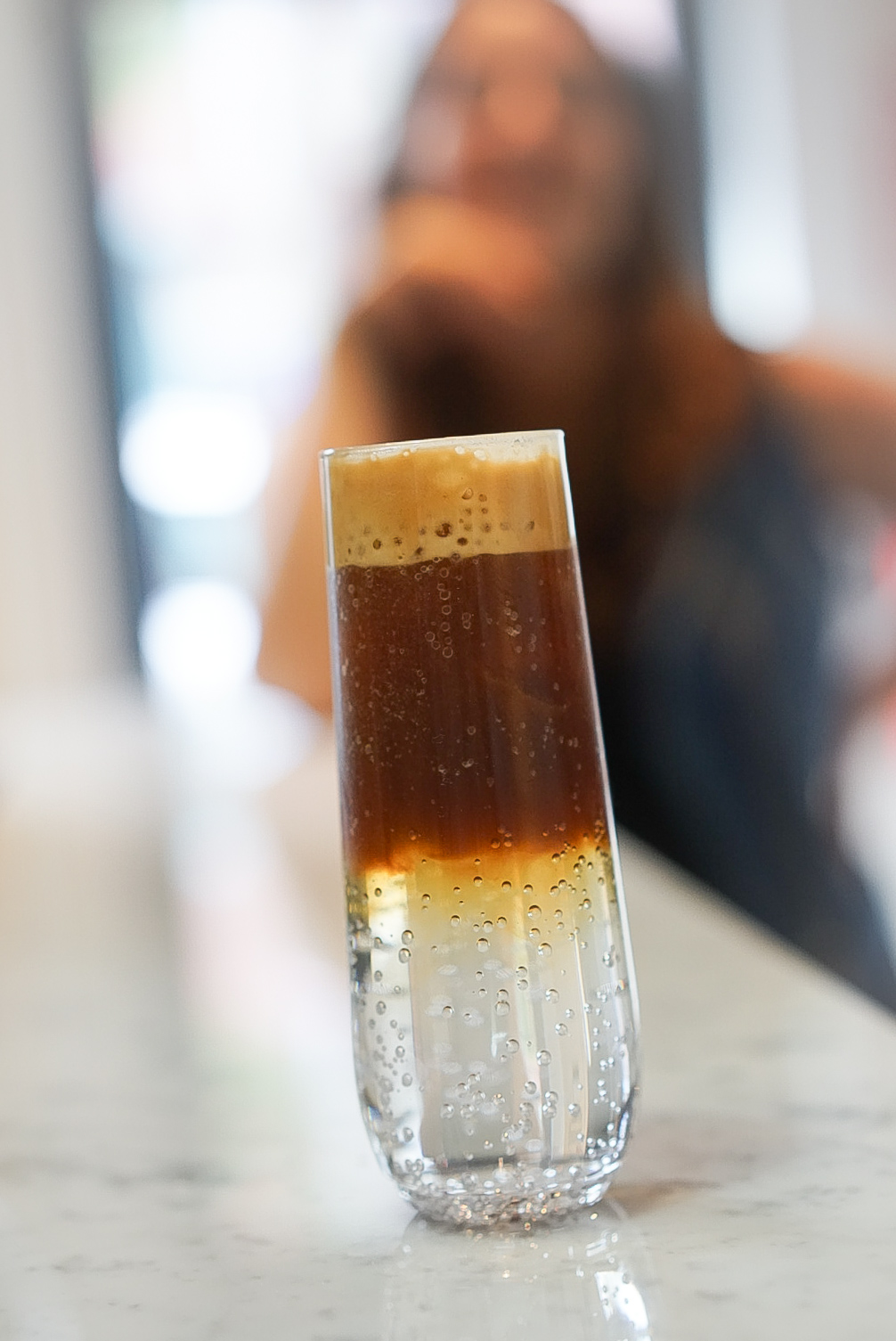 The local clientele was a mixture of blue collar workers and creatives. Mazzeo laughs when remembering her mom's description of their "little funny cigarettes." These shared memories inspired Mazzeo to work as a barista in her youth. Her "salon" in the early 2000s was Mola Coffee Bar, a Hoboken hang. Back then, it more closely resembled a community like Nyack rather than the urbane base camp for commuters it is today.
At this caffeine club, she witnessed the same mixed community that she envisioned of her parents' shop. She watched a small group of folks from different trades come together. They had vastly different life experiences, but conversations over coffee seemed to bring them together. As their discussions often pulled in other customers, they eventually grew into a small social club of about 20 people.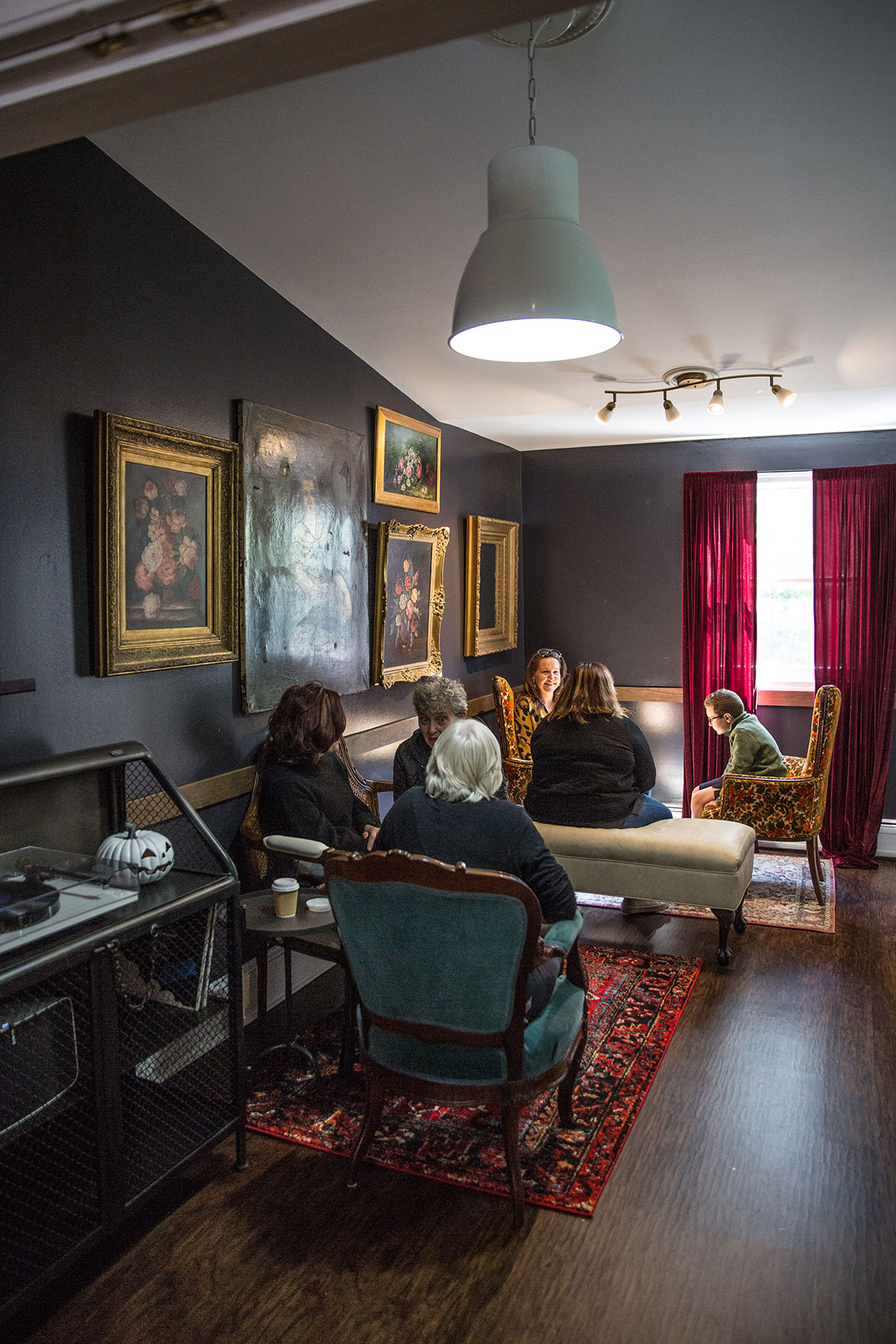 Though Mazzeo grew up in Rockland County, she never underplays the influence Sicily had on her formative years. She spent her freshmen year of high school in Messina, Italy, and returned for several summers after that. She explored much of southern and central Italy while learning about major salonnieres and patrons like Madame Pompadour.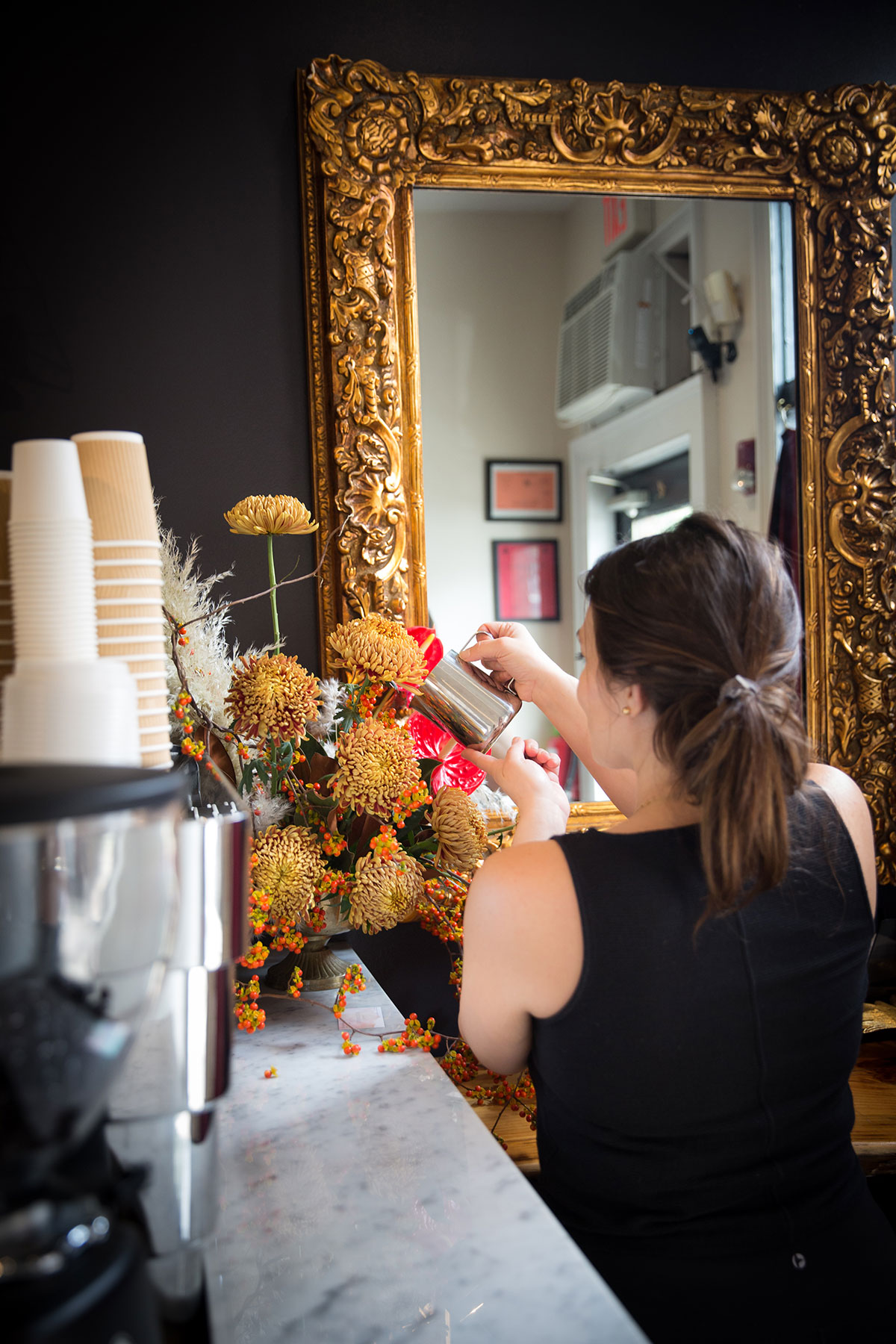 She went to Europe to study medicine, hoping to one day practice in Italy. Mazzeo learned Italian and French and worked at her academics rigorously. Even so, she never shook the allure of a coffee house. She lived with her aunts, who hosted little salons of their own.
"People came together and talked about local politics and really drove change within their communities. This idea of that public sphere created coffee houses [in the first place]."
So, she abandoned her aspirations of becoming a doctor, and followed her true calling: to be a salonniere. Mazzeo opened Salonniere Coffee Bar in 2019. Though COVID-19 health restrictions have limited backroom activities as of late, she held storytelling workshops and fostered thrilling discussions in her own salon. The rule of Salonniere Coffee Bar is if a conversation can be resolved over un cafe, then patrons should sit at the bar. If not, the backroom is a more suitable environment.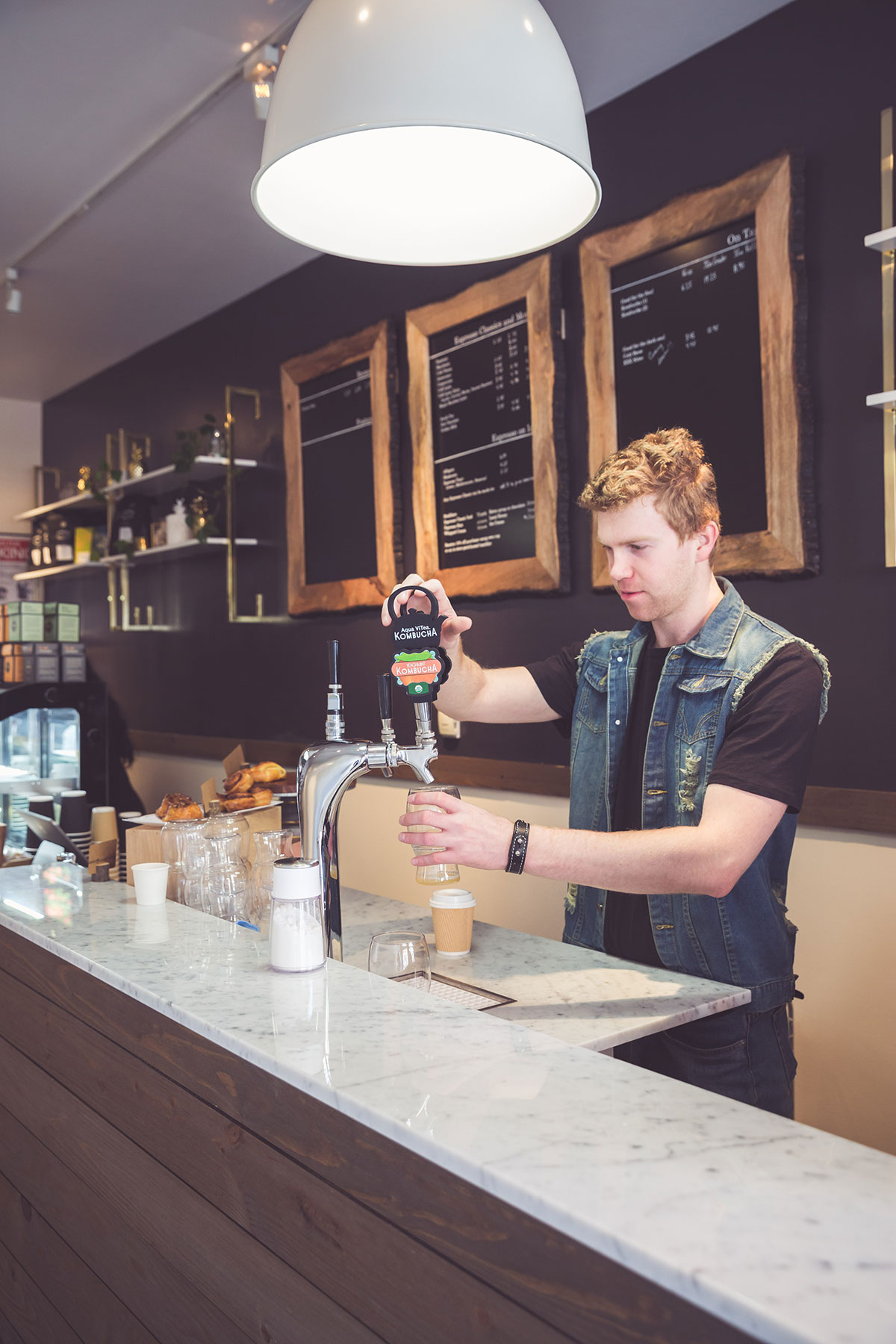 One important factor in realizing her dreams of opening a salon was getting the right coffee.
The hotspot's "Parlor Roast" coffee is a unique blend of Costa Rican, Guatemalan, and Colombian coffee. It's a smooth, elegant roast that Mazzeo dubs a "double French." As she puts it, the Parlor Roast is just a hair lighter than an Italian roast, making it balanced and very nutty. Kobrick Coffee Co. provides the roasting, the same NYC-based company that fueled Mola Coffee Bar. Kobrick has been in business for more than 100 years, making it a kindred spirit in honoring tradition.
At Mazzeo's slice of Sicily, customers can shop imported olives and cheeses alongside Hudson Valley takes on Italian products. Few places this side of the Atlantic serve authentic granita, another way for Mazzeo to pay homage to her past.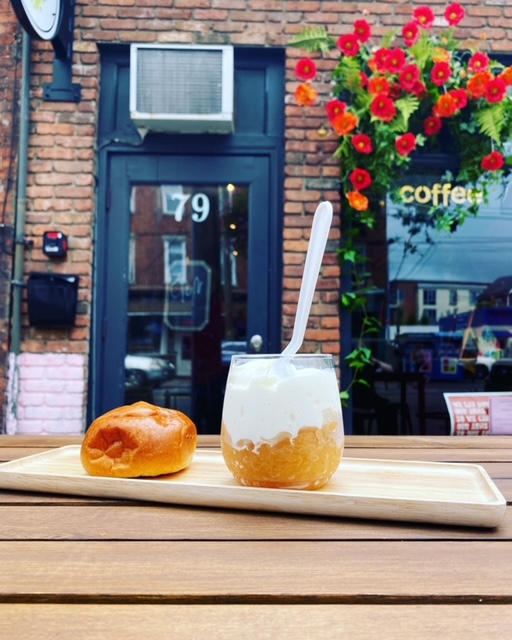 Granita is her nod to Sicilian culture. It's a sort of soft ice drink, made with fruit and sugar. It's a popular morning treat in Sicily, especially during the summer time. Each province has its own flavor. "Where I'm from in Messina, coffee granita and lemon granita are the most common. I make it the authentic way, by hand and without machinery. I learned from an old man in Sicily," she says, laughing. And what does that handmade process entail?
"Now that's the secret I swore I'd never tell." While the recipe may be a secret, Mazzeo does share that her granita uses the Parlor Roast and Hudson Valley fruit. When she can, she imports lemons and melons from Italy. At Salonniere Coffee Bar, if it's not local, it's Italian.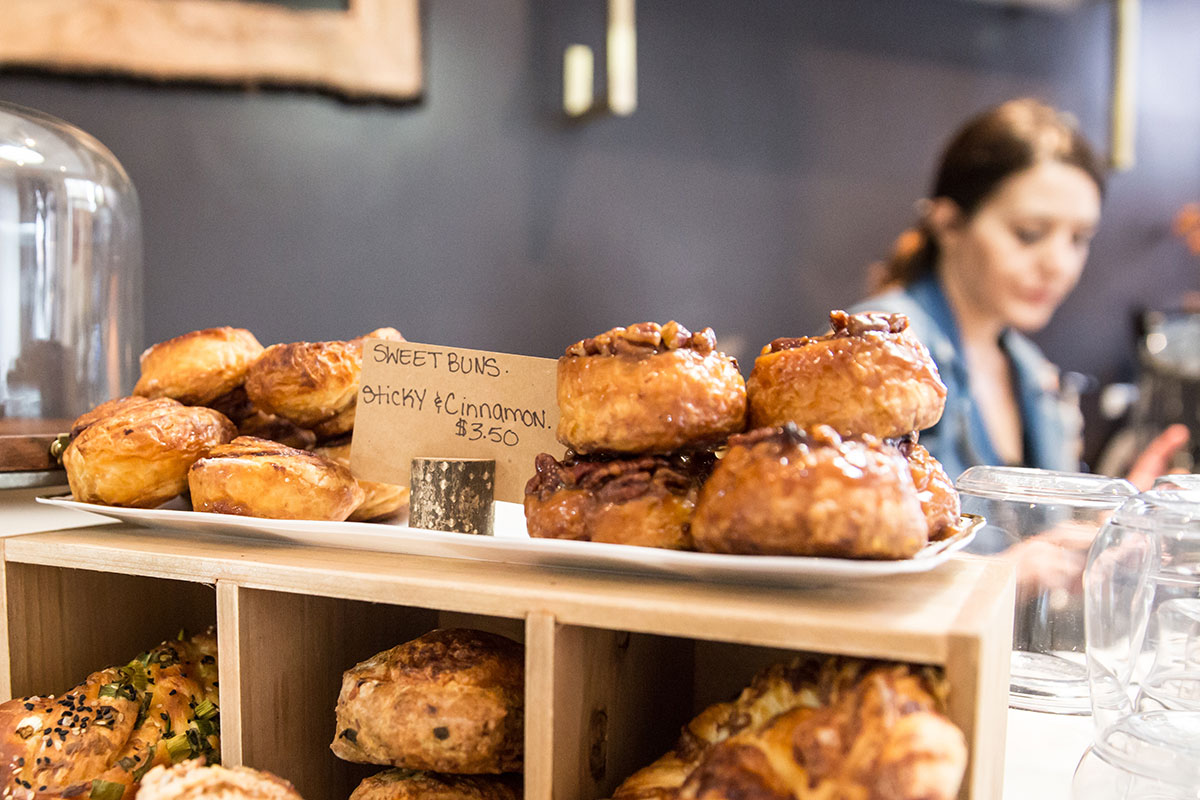 Her salon is also a gathering place for foodies to discuss burgeoning businesses and for the creatives themselves to showcase their wares. Baked by Susan delights join apricot and hazelnut cornetti straight from the boot. Salonniere Coffee Bar sells aperitivo boxes, little collections of cheeses, and other artisanal bites.
Plus, Mazzeo even has a real-deal piaggio ape. This three-wheeled Vespa is used throughout Italy to sell anything from gelato to granita. As a little girl, she always joked around that she would buy one and bring it back to the States. During the pandemic, Salonniere Coffee Bar started catering events much more frequently. It was then that Mazzeo had a lightbulb moment.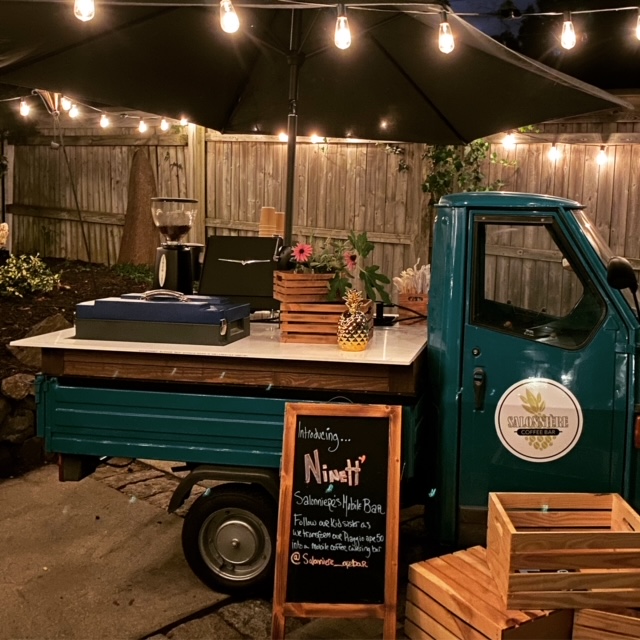 Through Salonniere Ape Bar, weddings, bar and bat mitzvahs, family reunions, and everything in between can have authentic granita. Mazzeo also prepares a variety of espresso-based beverages at the piaggio ape. It adds a beautiful, vintage touch to any occasion.
"What makes me who I am is knowing how to weave that fabric to the past….like paying respect to Earth, and using the finest ingredients. Finding the best local baker, finding the best roaster, and highlighting their work is so important. [We want to be] building a community, not a monoculture," Mazzeo emphasizes. "We strive toward a blended community, which is very much what Sicily is and always has been."
In following tradition, Mazzeo hopes to shape a better future.