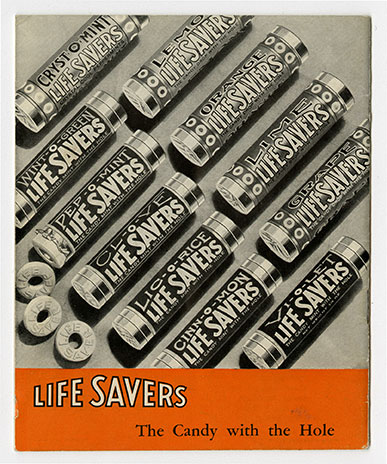 AS THE FIRST TWO TASTES that humans perceive after birth, sweet and salty have an immeasurable impact on the development of our senses—and our culture. A new exhibit at The Culinary Institute of America explores the topic in depth, showcasing intersects of the salt and sweetener industries through individual research, artifacts and vintage memorabilia.
The exhibit, "Sweet & Salty: Tastes of Cultural History," explores various aspects of these flavor industries, including their roles in medicine, religion and economics. Also highlighted are some relatively unpublicized historic facts and events. For example, "Abolitionists considered sugar cane a tainted product because it was primarily sourced through slave labor in the Caribbean," says Dr. Beth Forrest, professor of liberal arts, whose Food History class curated the exhibit. "They boycotted it and turned to maple syrup and maple sugar as alternatives."
The exhibit also explores the science of taste. Kelsey Malara, a food studies major from Hopewell Junction, explains that "taste" actually is instinctive. "We're naturally drawn to sweet things, like fruit, because our body senses that it is healthy and nutrient rich," Malara notes. "We perceive bitter things, however, as harmful or poisonous—like a natural defense mechanism."
"Sweet & Salty: Tastes of Cultural History" is located in the Donald & Barbara Tober Exhibit Room at the CIA's Conrad N. Hilton Library. The exhibit is open Monday through Thursday, 8:30am–8:30pm, Friday 8:30am–7pm and Saturday 11am–5pm through July 19.