AS ITS NAME IMPLIES, Hudson Valley Seed, a Beacon-based non-profit, works with seeds. Its most fertile plantings are not in the ground, however, but in the minds of young children. The organization works with elementary schools to engage kids about healthy food choices through a carefully designed curriculum that includes food education, outdoor play and gardening.
Working primarily in the communities and schools of Beacon, Garrison and Newburgh, program educators from Hudson Valley Seed visit schools weekly throughout the school year, and during warmer months they bring students outside to the school garden to get their hands dirty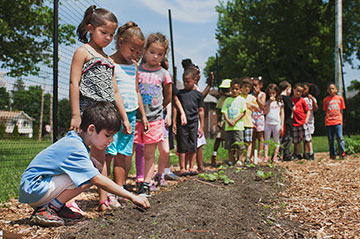 "The kids in areas that we're serving [can] face a lot of challenges in their schools and in their communities," says Development Manager Air Nonken. "They range from not having information about nutritious food to not having access to the food itself. So, we're helping them learn how to eat healthy and also helping them gain access to the food, both through our gardens and by working with food service managers in the school districts to help encourage the schools themselves to purchase and serve more local, fresh vegetables as part of their cafeteria lunches."
Health and nutrition are Hudson Valley Seed's primary goals. "Kids in our programs are more likely to try, eat and enjoy vegetables than kids who aren't in our programs, because they've been growing these vegetables in the garden and learning about them," Nonken says. "They're happy to eat them. We're helping them make better food choices throughout their lives."
Although Hudson Valley Seed was officially founded in 2012, Executive Director Ava Bynum had been offering the program in a school in Peekskill for many years prior. Bynum started the effort shortly after graduating from high school. She'd been working as an organic farmer throughout her teen years, and had also worked as an educator in an elementary school. With this wealth of hands-on experience, she put the two pieces together and began working with the kids in the school, working gardening time into the tight schedule of the classroom day.
When the Hudson Valley Seed team enters a school for the first time, they immediately begin to cultivate and manage the school's garden; if the school doesn't have one, the group builds one for them. An important precept of the program is that kids get a full, hands-on experience of creating and maintaining a garden, including planting, watering, weeding and harvesting the crops. "Our program offers an opportunity to be outside, to learn in a different environment," says Program Coordinator Omari Washington. "We're really about child-centered learning."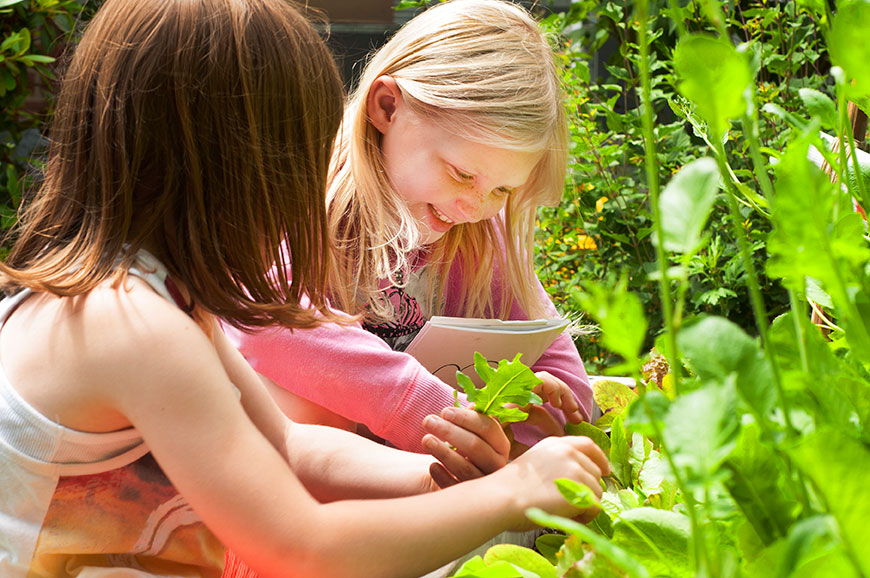 And the people who work for Hudson Valley Seed are true educators. "We integrate our garden education and our nutritional education with the Common Core Curriculum," Nonken stresses. "This allows us to do this as part of the school day, rather than as an after-school, club-type program. We're not taking away from their classroom time—we're really incorporating and boosting what it is they're doing in a more traditional class." Rather than a single, 40-minute block of time in which study and practice are isolated, the program creates a context for the experience in all subjects that can enrich the entire class day.
"It's a lot more exciting to be graphing something that you've watched grow than to just be graphing lines from problems on a page," Nonken explains. "It's a different learning dynamic, a different way of giving them the opportunity to learn. We give them the chance to apply some of the skills in a real hands-on, real-world setting. It's having a huge impact on kids' attention and eagerness to learn, as well as how they perform in the classroom on the topics we've been covering with them."
The work of Hudson Valley Seed doesn't end when the educators leave the building. The organization works with school districts to help them incorporate healthy choices into the cafeteria menu. "As a partner of the Farm-to-School program, my role is to continue the students' exposure to fresh vegetables with the Vegetable of the Month programming in the cafeterias," says Beacon City School District Food Service Director Karen Pagano. "We try and offer some version of the 'vegetable of the month' several times throughout the menu cycle, culminating with the vegetable tasting on the last Thursday of that month. Students vote on whether they 'like' or 'dislike' the tasting recipe, giving us a way of determining if the recipe should be repeated in the cafeteria in future menus."
It's clear that Hudson Valley Seed's garden-based educational program receives top marks everywhere it's been implemented. Individual educators are treated like rock stars when they walk down the halls of the elementary schools, high-fiving the students as they go. They bring something special to the students—an enjoyable introduction to healthy eating habits that the students will carry with them all their lives.
The success of the Hudson Valley Seed program has begun to attract attention in other communities. "There are a number of more urban communities in the Hudson Valley that are asking for the program," Washington notes. "Based on the schools that have contacted us, we have over 13,000 students on our waiting list. We're looking to expand into some of the other communities, such as Kingston and Peekskill."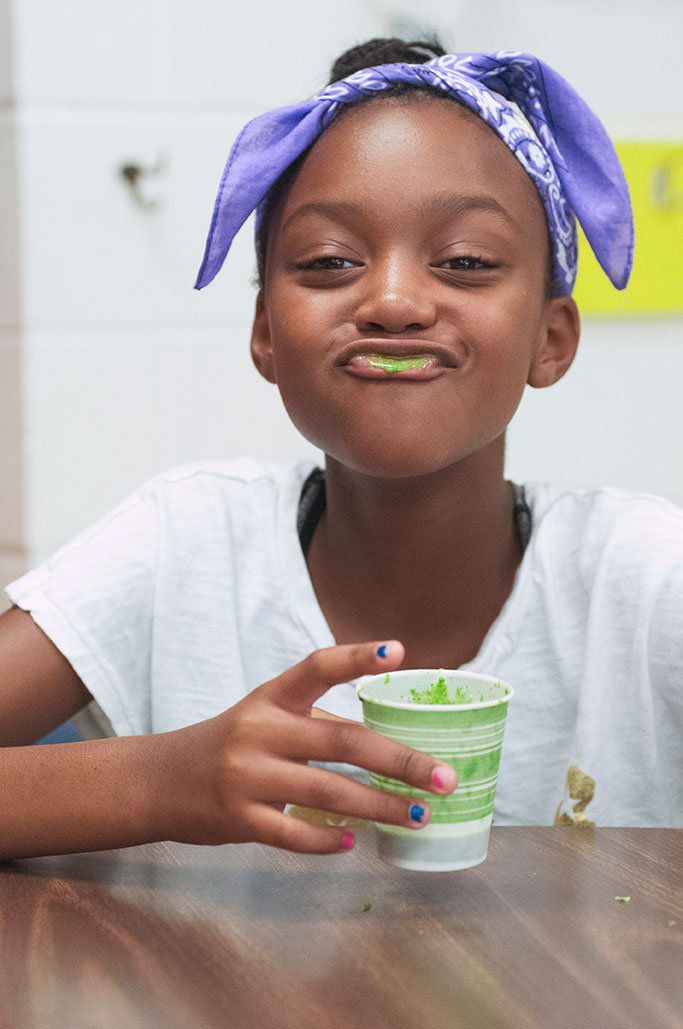 But for Hudson Valley Seed to expand beyond the current 3,122 students it works with during the school year, across seven different schools and three out-of-school programs, it will need some help. "We're in a really unusual position where we've got so much demand for our program," Nonken says. "We'd like to be able to serve that demand. We would need to hire two new people at the start of the next school year if we want to reach the schools that we have lined up to join the program. But it's entirely dependent on funding. If we can raise the money we need to hire those two educators, we'd be able to reach almost 2,000 more students."
In addition to funding, Hudson Valley Seed thrives on community volunteers to help coordinate the program, maintain the gardens and make the program lasting and sustainable in each community.
Looking toward the future, Hudson Valley Seed is looking for ways to bring its message and educational model to the masses. "One thing that we've been talking about is how to serve so many more schools than we'll ever be able to physically reach," Nonken says. "How do we structure our curriculum and our teacher training? Our waiting list is going to just keep growing, so how do we make sure this program can reach everywhere?