It isn't enough for a drink to simply taste great anymore.
The entire beverage market is moving toward functionality. Consumers not only desire but expect that what they put into their bodies should benefit them in a myriad of ways. Philippe Trinh and Julian Lesser, owners of the Hudson Valley's Seek North Kombucha, recognized this trend and have strived to concoct drinks with incredible flavor — and a work ethic of their own.
"If people are going to take the time to buy something that they're going to drink, they have to enjoy it, and it should also be doing something for them," Lesser says. "Everyone's aim is to boost their immune system, boost their clarity, mindset, and focus."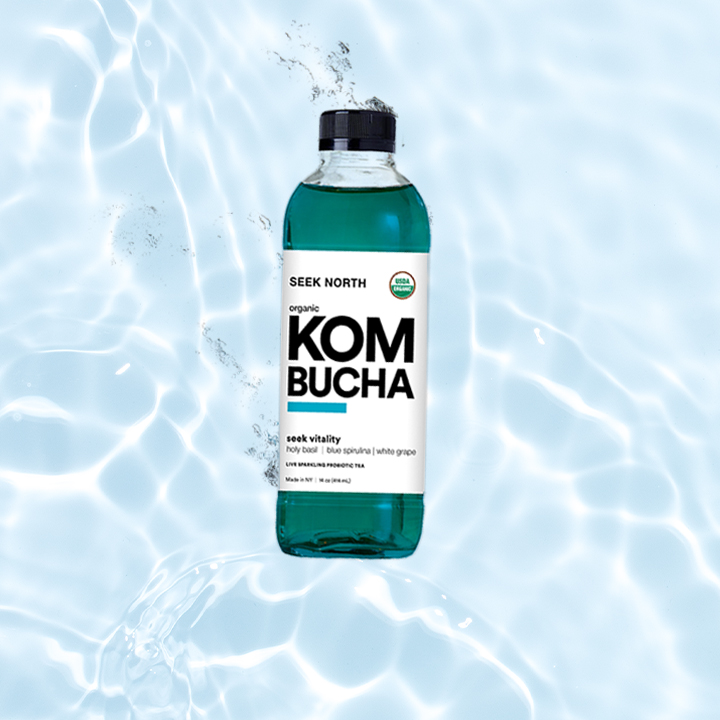 According to the Seek North team, the benefits of caffeine alone are not always sufficient to accomplish everything that the modern beverage consumer seeks to do. Sometimes, more powerful natural ingredients can take the potential benefit of a drink to the next level.
Enter Seek Vitality. This striking, aqua-blue kombucha is Seek North's first foray into adaptogenic beverages.
Adaptogens are herbal superfoods that have historically been thought to stabilize the body. They are natural, plant-based additives whose purpose is to provide physical or mental benefits to the consumer.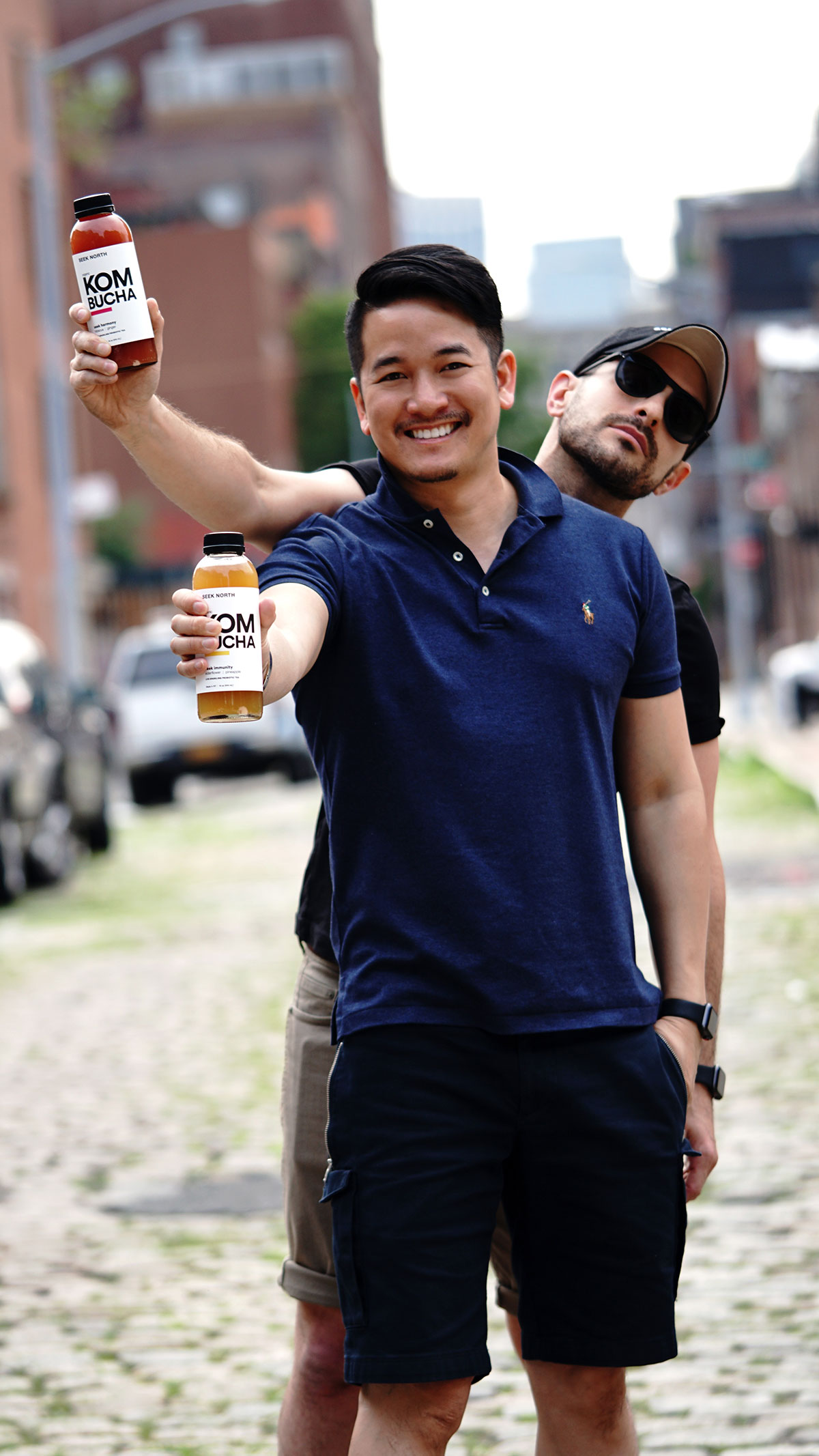 In Seek Vitality's case, the herbal adaptogen of choice is holy basil. "I love the taste of holy basil. It's sweet and a little herby, and incredibly fragrant," Trinh says. Seek North's in-house flavor alchemist, Trinh meticulously pairs unique superfoods to present harmony across the palate as well as a greater reason to consume them together.
It took about a year to develop Seek Vitality. Appearances are important for the Seek North team, with a product line that is so visually vibrant. A bold shade of blue was needed to join the ranks of the richly purple Seek Clarity or the bright, golden Seek Immunity.
The natural source of such a strong color? The answer was found in an algae.
"Blue spirulina is another fantastic superfood. It gives the drink a nice, teal color, and is beneficial in boosting energy. With nutrients like calcium, potassium, vitamin B, and iron, blue spirulina forms a powerful combo with [the adaptogenic] holy basil. That's why we call this 'vitality'," Trinh explains.
Rounding the flavor is the addition of white grape, which brings smoothness and a delicate sweetness to the experience, and a bit of ginger that brightens up the entire affair.
For a healthy gut, kombucha's probiotic characteristics are beyond ideal. Seek Vitality was developed during the pandemic, in a time where personal health concerns were at an all-time high and stress levels were running rampant. Lesser and Trinh spent a lot of time perfecting this combination for a drink that could become a part of everyday routines. Healthy gut, healthy mind.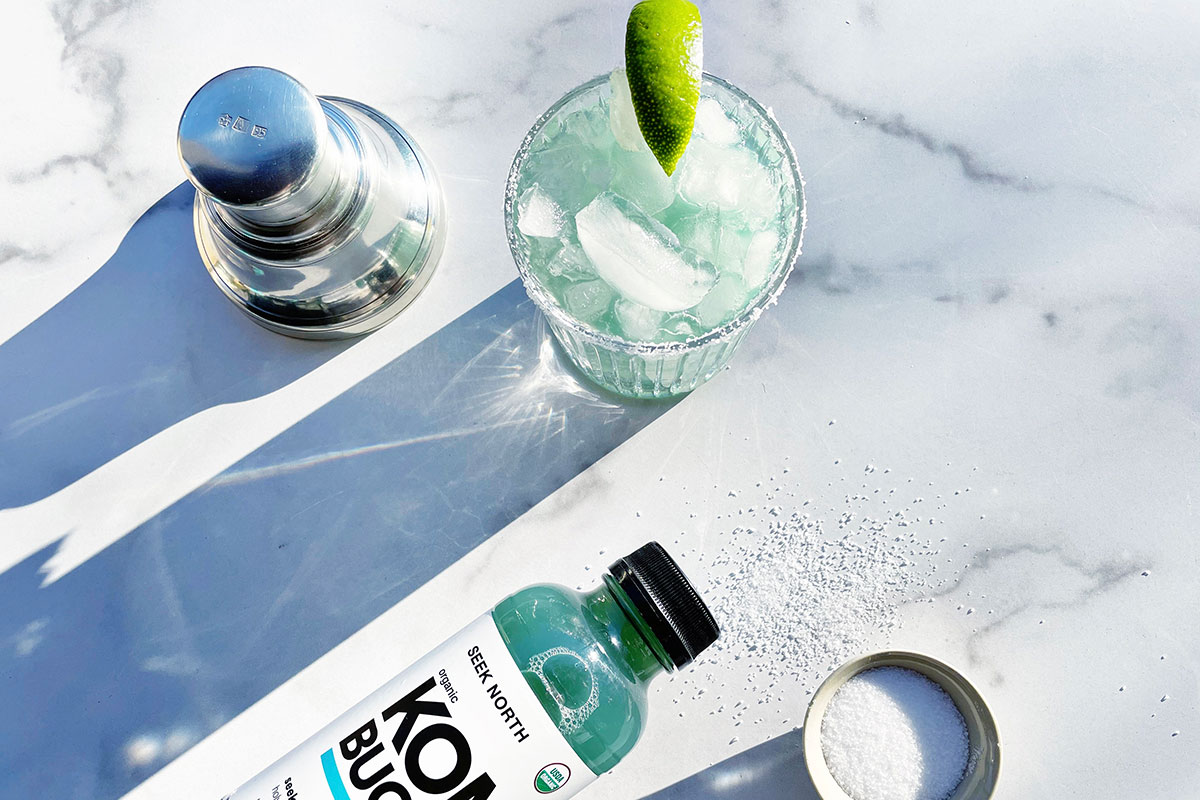 Seek Vitality's flavor profile also works great in mocktails. "It's a little tangy, with a kind of vinegar-like quality. Plus you get that fermented taste that you'd expect from an alcoholic beverage," Trinh notes. "So it's a great liquor-alternative for people who aren't looking to drink — especially now — and just want that bit of bite, that also makes them feel good and healthy at the same time."
Hints of smoky mezcal make it the perfect substitution in a virgin margarita. Plus, that color is as bold as anything found at a tequila bar.
Partnered with independent grocers, markets, bakeries, and more, Seek North's latest addition is now available across the Hudson Valley and beyond.