About 150 years ago, a German family stepped foot in America for the first time. They settled in Callicoon, now a quaint town with ample land, tucked along the Delaware River — a natural divider of New York and Pennsylvania.
Though over a century has passed since Doug Doetsch's ancestors arrived in Sullivan County, their heritage remains. In the foothills of the Catskill Mountains is Seminary Hill, a cidery and orchard that reflects on its generational history to provide a holistic food and drink experience.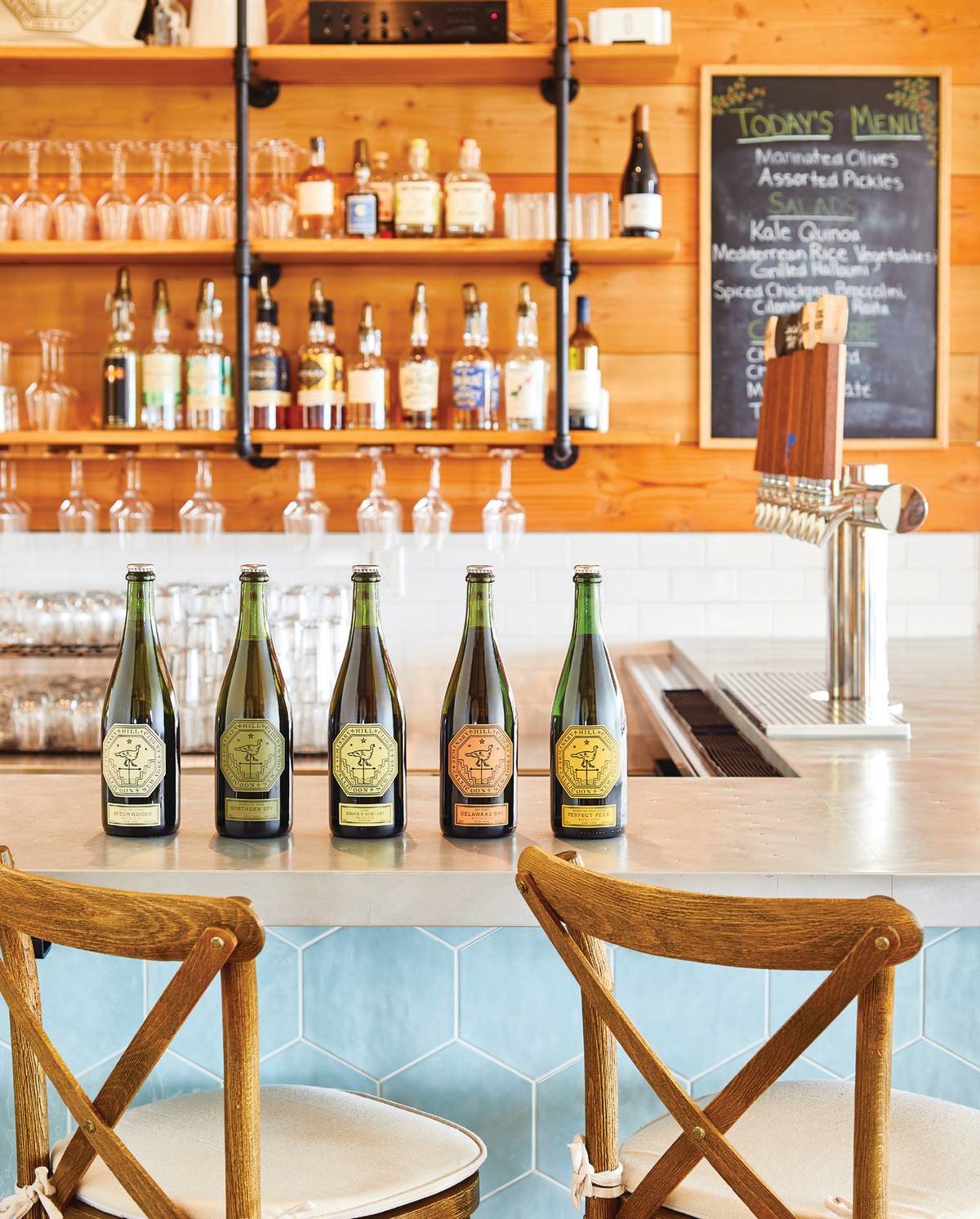 Once caught in the epic highs and lows of the Catskills resorts boom, Callicoon has seen a revival. Like other towns nearby, boutique hotels, upscale shopping alleys, and even distilleries have been cropping up. And this sustainable, seven-acre orchard has joined the comeback.
Seminary Hill is the brainchild of Doetsch, along with partners in agriculture, hospitality, and cuisine — some from Callicoon and others from across the globe. Doetsch, an international finance lawyer, returned to his fifth-generation homestead with his wife Susan Manning, a professor at Northwestern University, a few years back.
For eight springs, trees have been planted in an orchard with sweeping views of the Upper Delaware River and a brick steeple of a former Franciscan seminary (which inspired the cidery's name). Over 1,500 trees and 2,500 gallons of cider later, Seminary Hill opened its doors this past June.
Sitting on 62 acres of land, the cidery and orchard exists as an expansive 9,300-sq-ft project. Built into the hill of the orchard, a two-story building is packed with all things cider and sustainability. The cidery was designed by River Architects' James Hartford and constructed by Baxter. It's the world's first Passive House-certified cidery: low-impact energy and a carbon zero approach were implemented in its construction.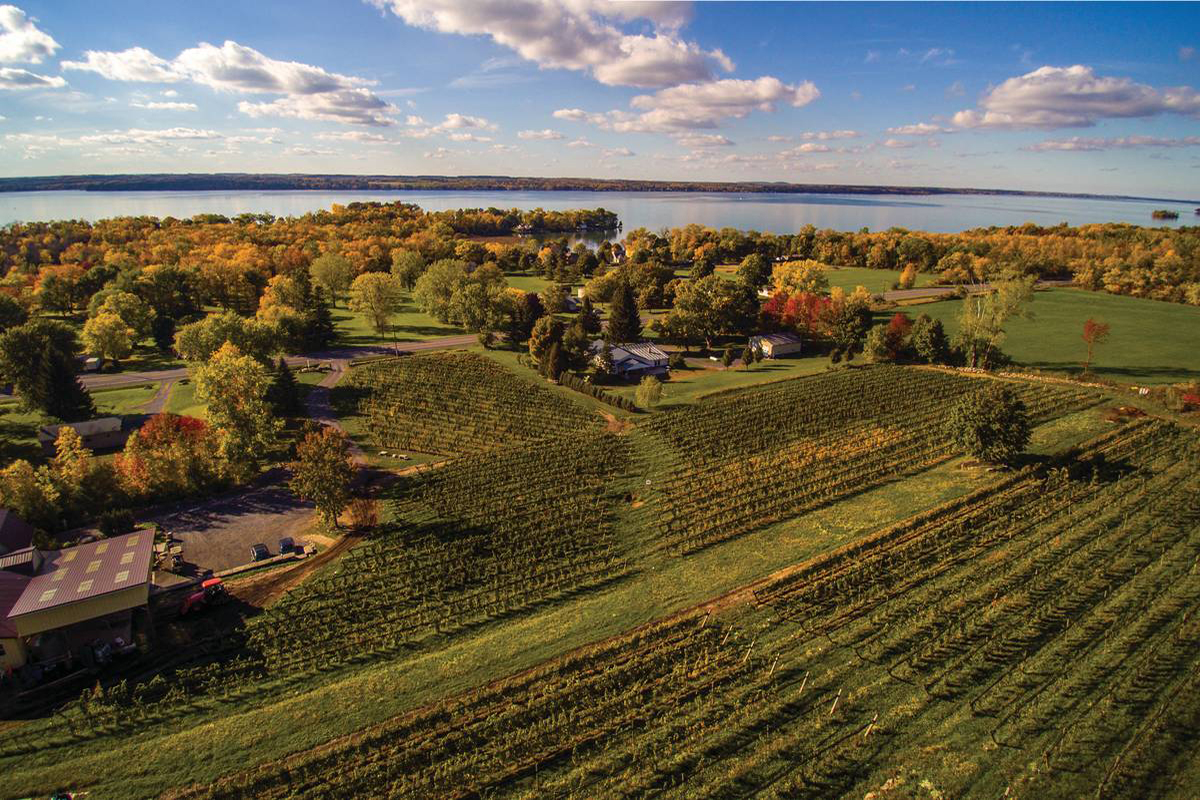 On the second floor is the Tasting Room. Cathedral-style wooden beams and floor-to-ceiling windows adorn the 3,500-sq-ft space along with warm-toned wood and eclectic furniture. The larch wood finishing was reclaimed from underwater pilings of the former Tappan Zee Bridge.
Outside, visitors can revel in its bank barn-style exterior, local bluestone, and a wrap-around patio. The balcony provides stunning panoramas of the Delaware River Valley and the fruit orchard below.
The orchard is lined with 60 varieties of apple and pear trees; they were planted holistically under the watchful eye of orchardist Michael Phillips and are free of pesticides and herbicides. Each tree is surrounded by a ring of daffodils to ward off voles and attract natural pollinators. The stunning property is ideal for country weddings and farm-to-table dinners in the orchard — a site to behold at sunrise and sunset.
The American, English, and French trees produce 10,000 bottles worth of cider. By 2026, Seminary Hill hopes to meet a quota of 60,000 bottles annually. The real cider magic happens in the ground-floor production facility, helmed by Stuart Madany, a Virginian cidermaster and director of cider, events, and marketing.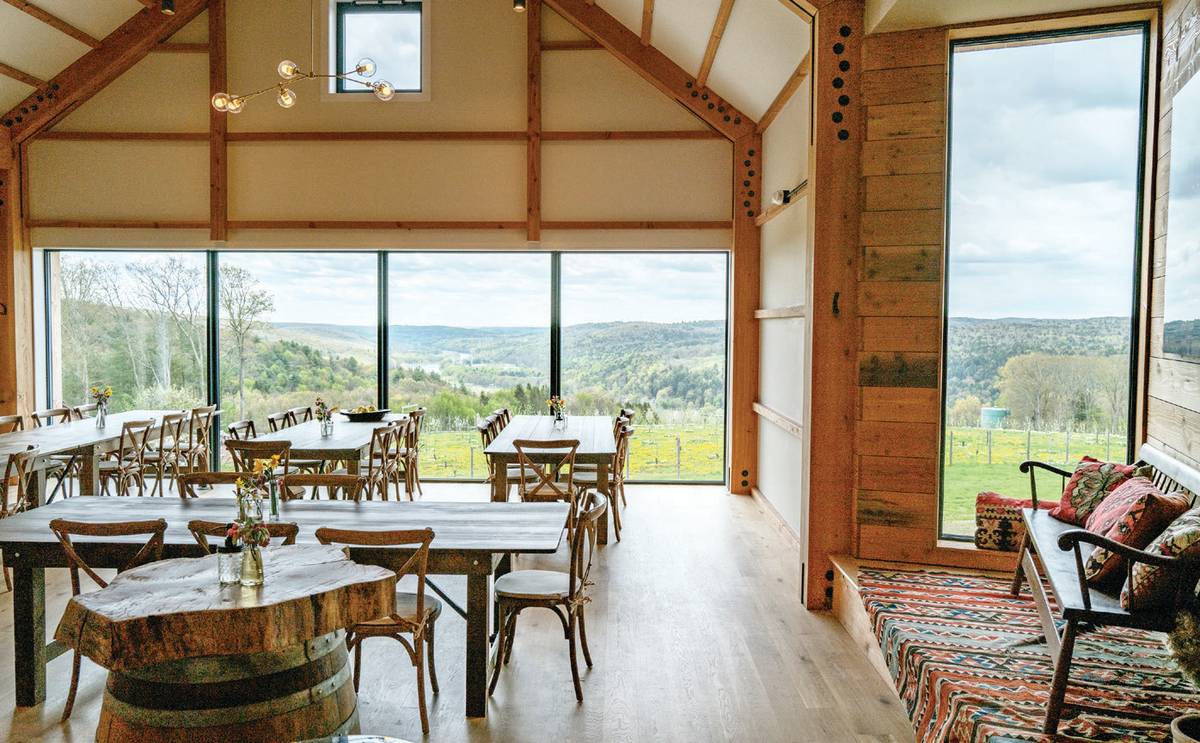 Like the Tasting Room, the facility utilizes sustainable means of production. The fruit is washed with water from an on-site greywater management system. By building into the hillside, fruit storage and natural yeast fermentation are naturally cooled by the earth.
The production center is straight out of a science lab — with test tubes, funnels, and fermentation tanks. Here, Madany and his team test cider batches and new flavor experiments. As expected, ciders go through rigorous processes before getting the OK for its tasting room above.
Seminary Hill has created five ciders: Baldwin Pippin, Beechwoods, Delaware Dry, Northern Spy, and Susan's Semi-Dry. Each one is over 7% ABV and contains little-to-no residual sugar; the deep gold and peachy semi-dry still packs some sweetness (it was named after Manning).
The Delaware Dry (citrus and creamy notes) and Beechwoods (stone fruit and melon) are packed with a variety of apples, like Tremlett's Bitter and Chisel Jersey. On the other hand, Northern Spy (apple and caramel) and Baldwin Pippin (apple and acidic finish) highlight just one or two apples, respectively.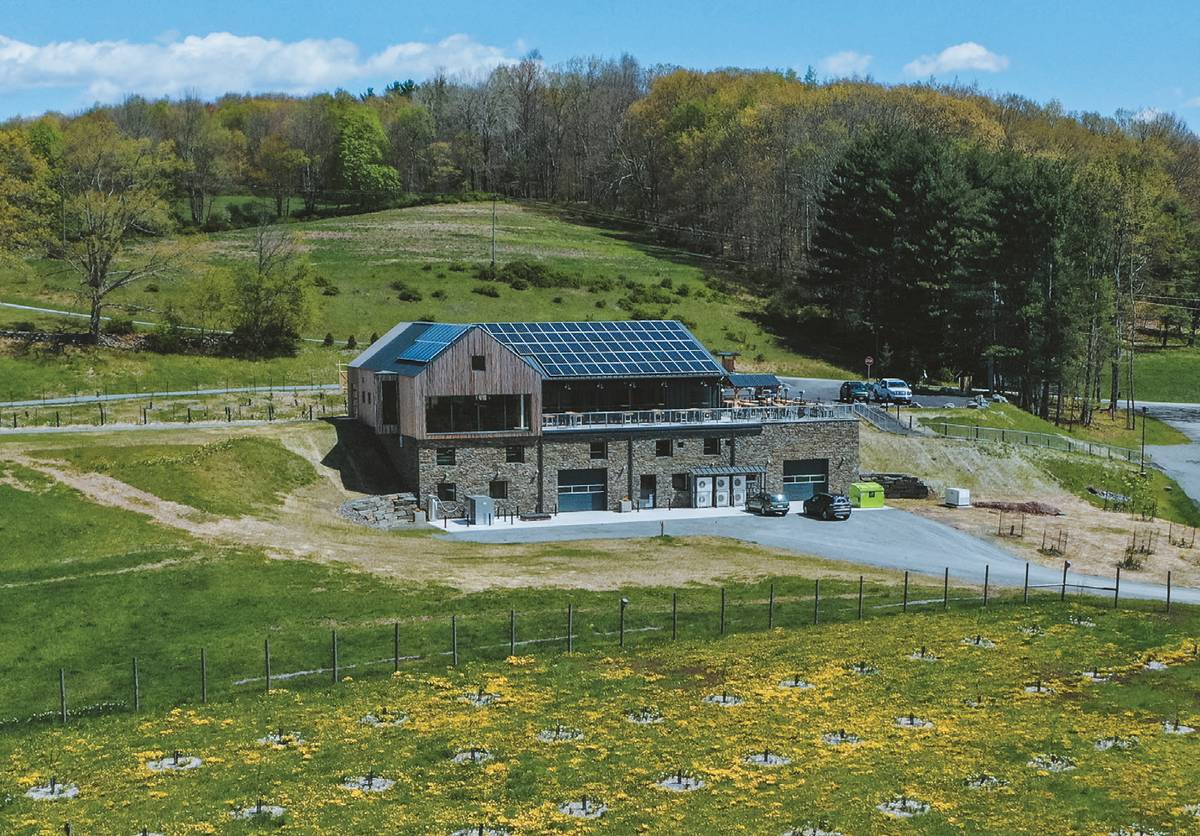 The tasting room also features 100% New York craft beers, wines, and spirits. There's an eclectic menu of farm-to-table small plates, always changing to highlight peak-season ingredients and produce. In the fall, the culinary team often takes advantage of local venison and seasonal vegetables on its outdoor, Argentinian wood-fire grill. Notable offerings include black cherry tamarind ribs with pistachio dukkah and fennel slaw, duck BLTs, and a colorful beet hummus.
For an in-depth look at the orchard and cidery, guests can tour the grounds and enjoy a cider tasting (Sundays, $45 per person). The ciders are available for tastings year-round (Thurs–Sun, $25 per person).