As the cold sweeps in, having a steady supply of fresh, local ingredients helps us weather the long Hudson Valley winter.
"Winter CSAs are a great way to eat local all year long. You will be supporting your local economy, investing in your health, and saving a trip to the grocery store," says Kate Anstreicher, manager of the Hudson Valley CSA Coalition. "In a winter vegetable share, you can expect storage crops, like squash, potatoes, carrots, and onions; winter greens, like baby kale, spinach, and mustard greens; as well as veggies you don't see often in the grocery story, like kohlrabi, rutabaga, and winter radishes."
Below are five farms where you can still sign up for a winter share. For a full list of Hudson Valley winter CSAs, visit hudsonvalleycsa.org/find-a-farm.
Fishkill Farms
This diverse Hopewell Junction farm offers a weekly program of cold-weather fruits and vegetables, like winter carrots, crisp apples, and sweet potatoes. Members can pay extra for additional local products, including bread from Katie Rose Bakery, coffee from North River Roasters, and/or meat from McEnroe Organic Farm. CSA members also get free pick-your-own admission, a 10% discount on farm store sales, and special pricing on holiday orders.
Cost: $425 for three months
Pickup: Sat, 9 a.m.–3 p.m., at Fishkill Farms
Deadline: Accepted until they reach 75 shares
fishkillfarms.com
Hawthorne Valley Farm
Bi-weekly shares are available from this Ghent farm, which will supply most of the produce itself for the first time this winter. Shares may include winter squash, beets, garlic, kale, Napa cabbage, potatoes, and apple cider or apples.
Cost: $235 for six weeks
Pickup: Sat at Hawthorne Valley Farm
Deadline: Call 518.672.7500, ext. 257 for details
farm.hawthornevalley.org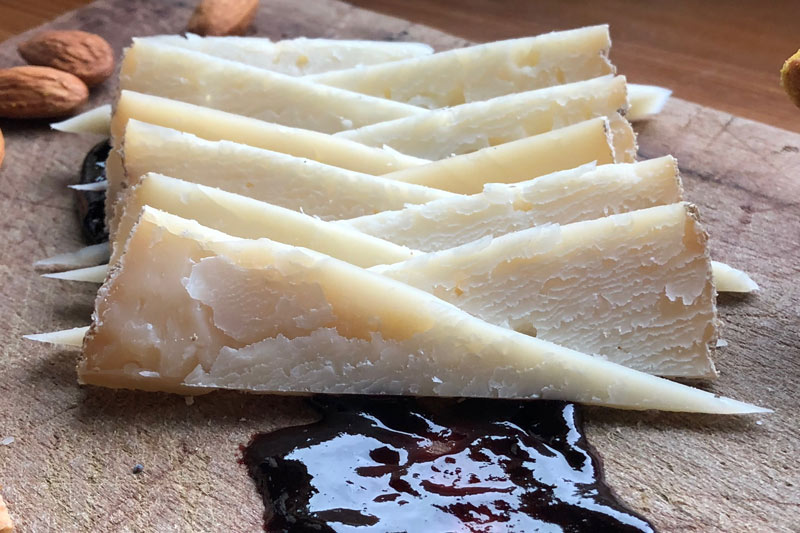 Miracle Springs Farm
At this Ancram goat dairy, the Cheese Club runs throughout the year, with members receiving three cheese per month — chevre, aged goat cheeses, creamy Camembert- and taleggio-style selections, and more — with special dibs on the latest releases.
Cost: $45/month or $485 annually for local pickup; $60/month or $650 annually for shipping
Pickup: First week of each month at Miracle Springs
Deadline: Rolling
miraclespringsfarm.com
Poughkeepsie Farm Project
Members can expect lots of winter greens, a favorite cold-weather crop of Farm Director Leon Vehaba, as well as carrots, potatoes, parsnips, and more in this year's winter CSA. Shares can be discounted in exchange for shifts working on the farm, and 20 percent of what's grown at Poughkeepsie Farm Project is donated emergency food providers in the city.
Cost: TBA
Pickup: Sat at Vassar College
Deadline: December 1, or until shares sell out
farmproject.org
Pound Ridge Organics
Pound Ridge Organics offers strictly local produce, much of which is grown in the "black dirt" region of the Hudson Valley. Root vegetables and dark leafy greens alike bring color to winter tables. Garlic, yams, parsnips, radishes, turnips, mushrooms, and bok choi are among the delectable weekly bounties. Located in bucolic Pound Ridge, this CSA is worth a visit.
Cost: $775 for full-winter share (family-sized), $475 for half-winter share (individual)
Pickup: Weekends at the market
Deadline: Until shares sell out
Premier Pastures
Founder Jon "Young" McDonald is on a mission to use regenerative agricultural practices to produce the most nutrient-dense meat, poultry, and eggs at this Clinton Corners farm. For their inaugural winter CSA, expect monthly shares of grass-fed beef, woodlot-grazed pork, and eggs.
Cost: TBA
Pickup: Fri at Premier Pastures, Sat at Beacon Farmers' Market, or Sun at Chappaqua Farmers' Market
Deadline: End of October
premierpastures.com