After stints in Hudson and Rhinebeck, Sonder settles into its Kingston location. The wine bar, led by Daniel Bagnall, serves locally sourced bites and over 30 varieties of vino.
As you enter Sonder's storefront on Kingston's Broadway, you'll likely be greeted by owner Daniel Bagnall as you find your seat inside the small, swanky space. Perhaps you'll notice the skillful woodwork of the furniture, the littering of indoor plants, or the wealth of natural light. Or maybe your eye has already wandered to the colorful rack of wine comprised of "interesting" vintages— "not just a Cali cabernet," Bagnall quips.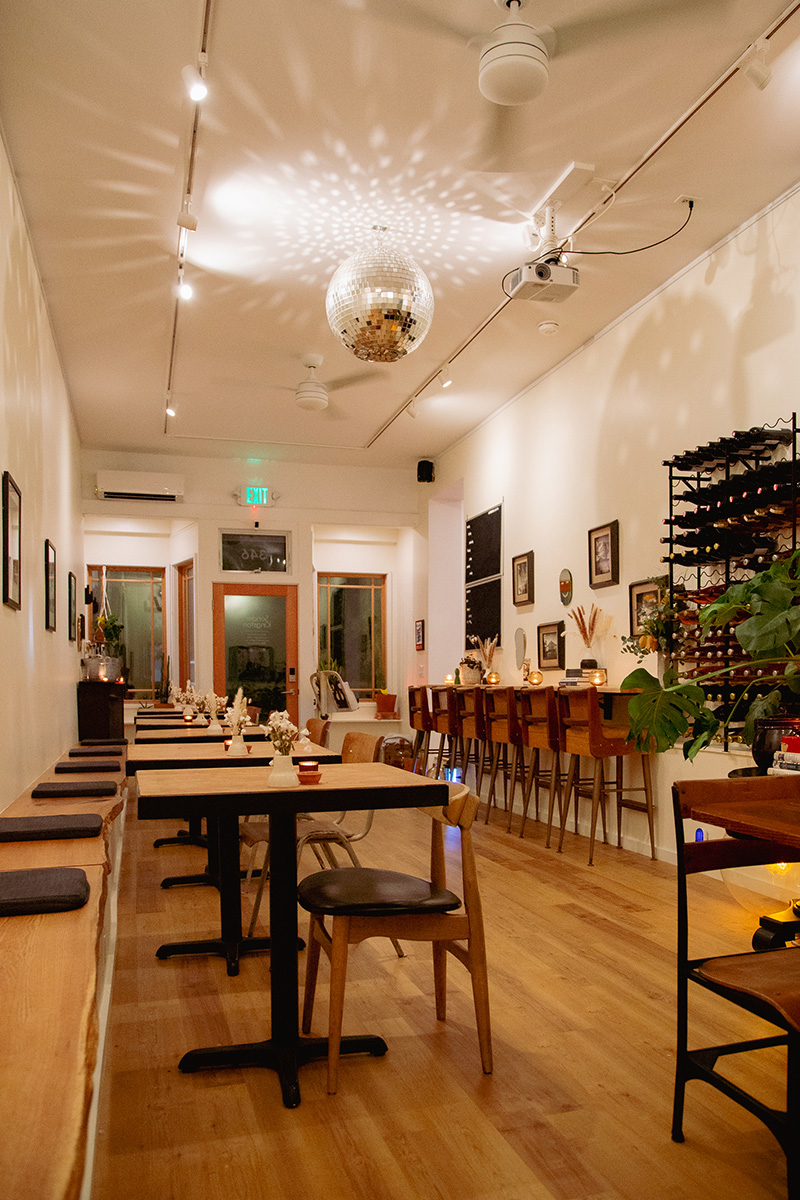 What is less immediately evident is that Sonder's situation in Kingston is the product of much trial and error. Bagnall originally opened the wine bar in 2019 on Warren Street in Hudson, capitalizing on the tourists and gallery-goers who frequent the town. All went according to plan until other wine bars began popping up in the area. "There was just a lot more of what we did being done by other people," Bagnall recalls. With the advent of Poured Candle Bar, Bar Primi, Hudson Roastery, and other wine-slinging spots, "sales netted elsewhere."
View this post on Instagram

The Sonder team planned to reopen in Rhinebeck—right next-door to their forthcoming café—but were met with layer upon layer of red tape. "It wasn't [properly] zoned; they didn't want to rezone it," Bagnall laments. "My money and energy had been sapped." Neither the wine bar nor the café ever opened, and Bagnall planned to return home to California. Instead, he heeded the old adage: If at first you don't succeed, try, try again. "My wife and I had packed our stuff in a rental truck. We were that close to leaving," he primes. In the nick of time, however, he came across the very space in Kingston from which Sonder now operates. Another adage: Third time's the charm.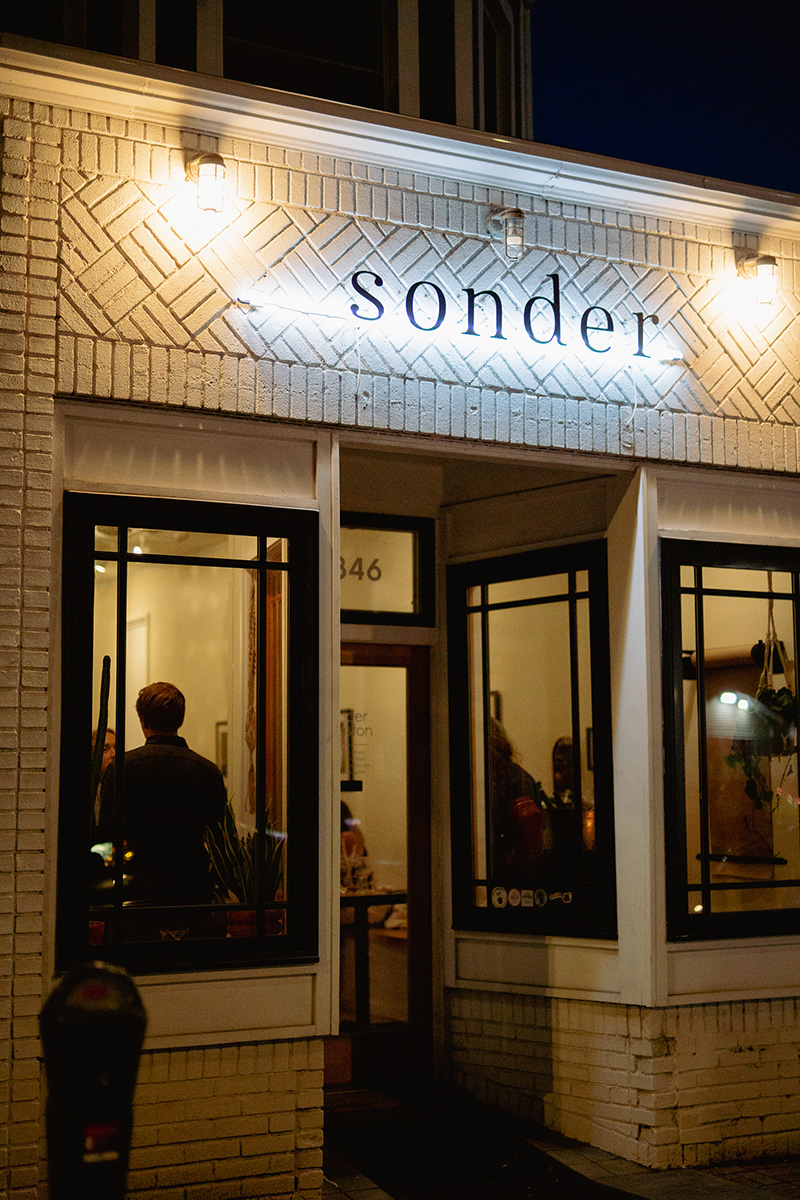 This time around, Bagnall—who has worked in the fine-dining industry since his early teens—set out to right the wrongs of Sonder's previous iterations, even if that meant "doing stuff customers wanted even when [he] didn't want to." At the center of Sonder is a robust wine program with an emphasis on variety; presently, the wine bar offers over 30 vinos from Italy, Bosnia, Chile, Spain, France, Germany, Austria, Portugal, and the United States. "There's not a wine on our list I don't like," Bagnall boasts. (His favorites constantly change, but the Faugère, a French red served chilled, is his enduring go-to.) In addition to its wine menu, Sonder offers five locally sourced ciders and six locally sourced beers.
View this post on Instagram

Bagnall certainly knows his wine, but avoids the snobbery attributed to industry professionals, joking, "I don't love going to a restaurant and getting a stuffy sommelier, and they're telling us the wine tastes like golf balls." Rather than ultra-subtle tasting notes, Sonder's menu highlights each wine's producer, grapes, and "any cool processes [used] in making the wine."
View this post on Instagram

For all Sonder's growth since 2019, Bagnall hopes to preserve "the charm and character that the original Sonder had…a little bit of anarchy." As it would happen, even anarchistic oenophiles get hungry sometimes; accordingly, Sonder serves food. And it's not just you're-already-here-so-you-might-as-well-order-something-to-soak-up-the-wine kind of food, but really good food from a menu helpfully labeled to indicate which dishes may be prepared vegan, vegetarian, and gluten-free.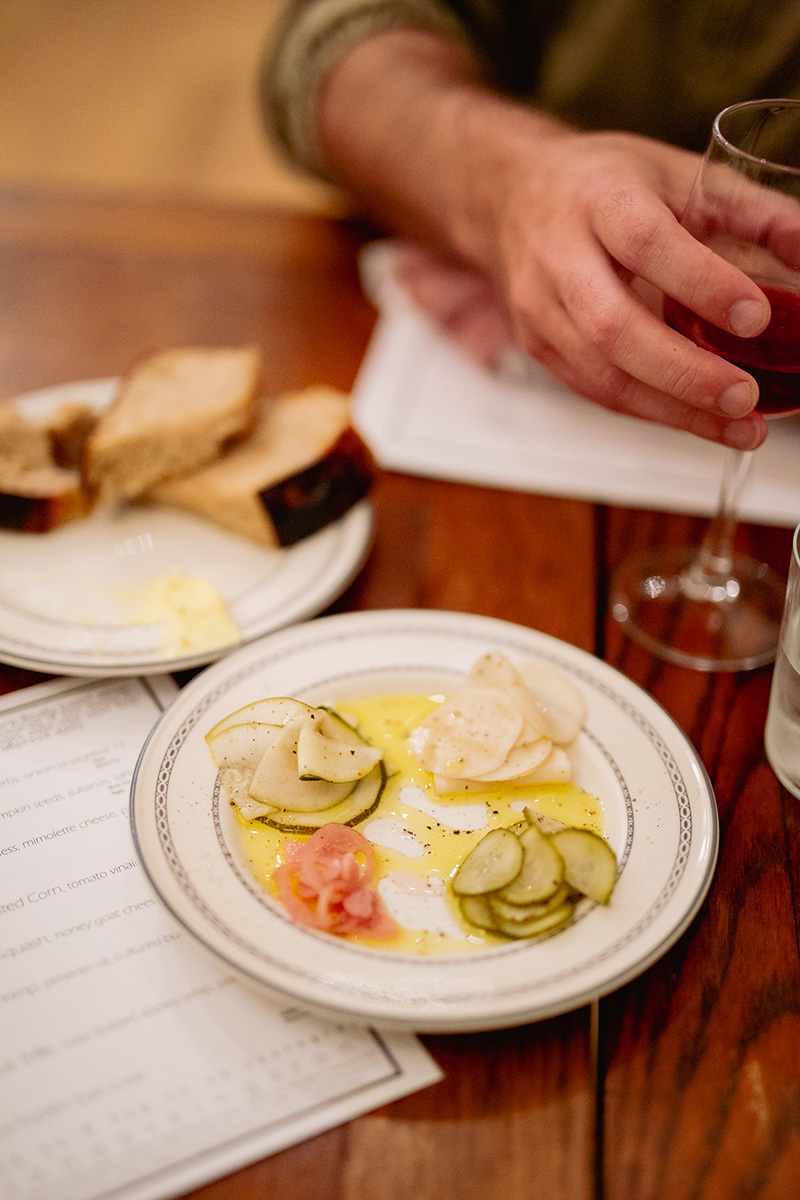 Sonder's selection of small bites and charcuterie includes sardines on toast, herb goat cheese on crostini, squash nduja, and pickled vegetables or eggs (order one dish for $10, three for $22, or five for $44). If you're in need of a heartier meal, there are entrees, too: The garlic-butter shrimp with pimento oil, cultured butter, and fresh bread; braised chicken pasta topped with tomato and parm; pork chop and koginut squash; and local sausage with braised beans each tempt with quality ingredients and thoughtful presentation.
View this post on Instagram

The wine bar recently unveiled a brunch menu, meaning expanded hours and even more in the way of victuals. While the brunch dishes are slightly less boujee than those served for dinner, they're also prepared with fresh, local ingredients. Should you find yourself in Kingston between 10 a.m. and 2 p.m. on a Saturday or Sunday, try Sonder's eggs benedict, Belgian waffle, avocado toast, or bacon, egg, and cheese alongside a cup of coffee, espresso, or tea. Better still, you could pair your morning meal with a healthy glass of wine. It's the weekend, right?