For any business to last seven decades, it has to change with the times. Farming included. And there is no better example than Soukup Farms, in Dover Plains, one of the Hudson Valley's foremost maple syrup producers. Over 75 years and three generations, the Soukup family has kept its farm going by adjusting to market forces and, when necessary, completely changing their business model.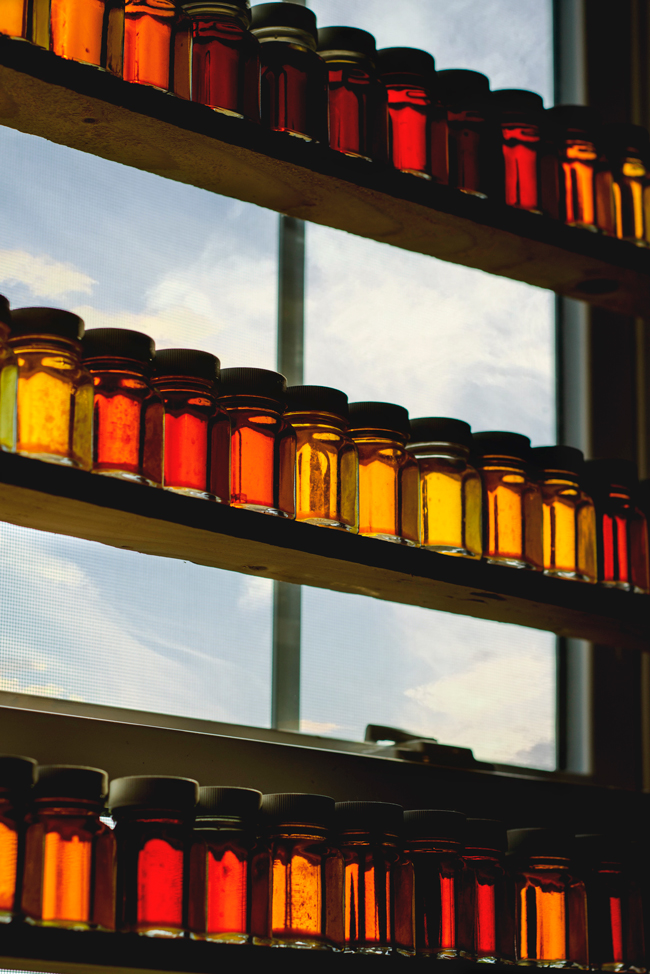 In 1945, Albert and Olive Soukup moved from Sherman, CT, and purchased about 50 acres, including a dairy farm. "He had lived on a small farm as kid — it was never a money-making farm, though," says their grandson, Mark Soukup, who now owns the farm with his wife, Jennifer. "He worked in a factory for a few years, but wanted to get back in farming."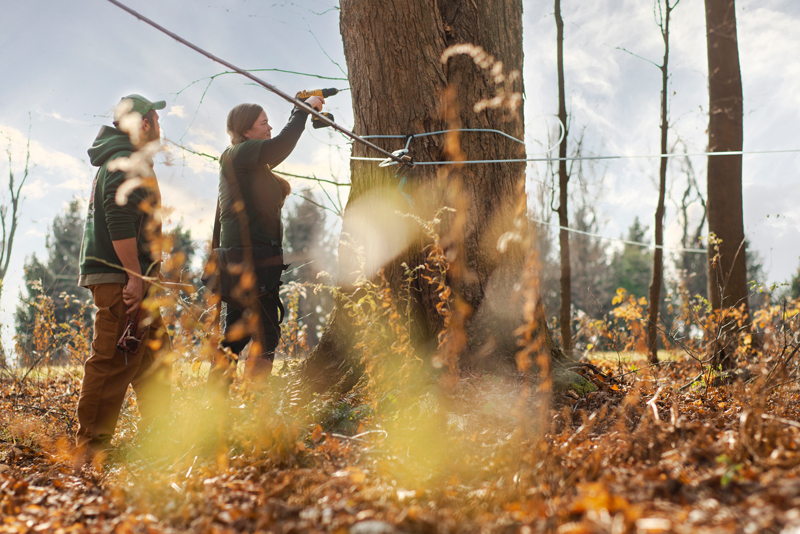 Within a year or two, the Soukups had added another 300 acres and were milking about 40 cows, Mark says. Then came the 1950s, when the farm really took off. In 1953 they tripled the herd size, bought more land, built a new barn, and added milking equipment. "It was a pretty booming time for small farms," Mark says. "Milk prices were good, it was the beginning of the baby boom, equipment and cows were affordable."
For Albert, it was all about the cows. "He really loved the animals, the husbandry," Mark says. "He knew the mechanical stuff, but he would rather be with the animals." He and Olive raised two children, Albert W. and Nancy. The younger Albert took the helm in the early 1970s and kept the dairy business running, even expanding the herd, into the late 1980s, when Mark was born.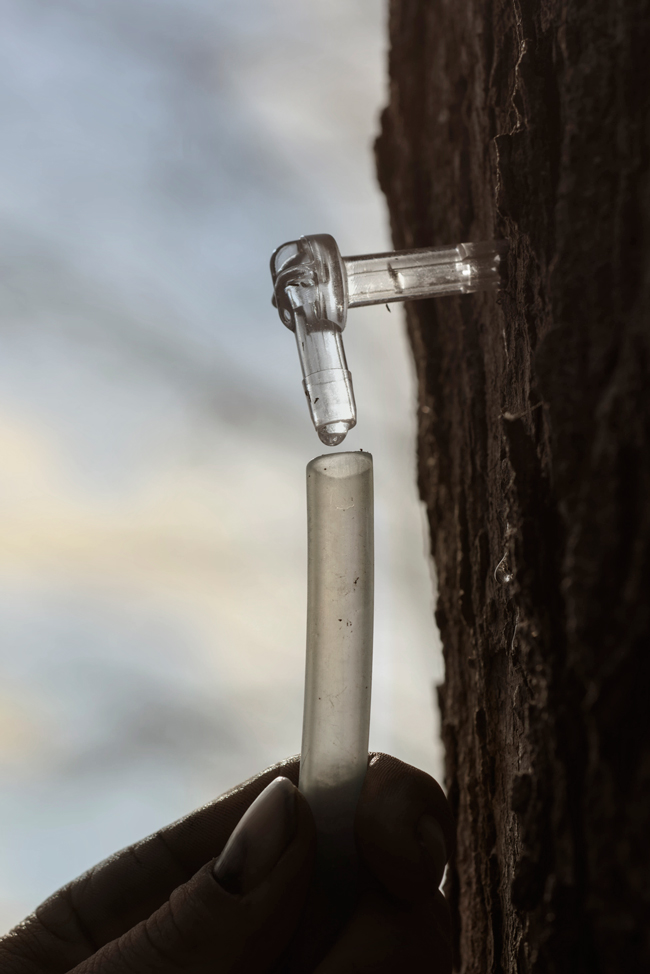 That's when they made their first pivot. Milk supply was too high, and prices fell. In 1986, the federal government offered to buy out entire dairy herds at a fair market rate. "It was more lucrative to take that money and go into grain or some other business," Mark says. It wasn't an easy decision. "He really liked the cattle. But from a financial standpoint it was kind of a no-brainer." Mark, a young boy at the time, remembers it as a pretty smooth transition; "the cows were here one day, sold the next."
His father used the money to buy new cows — Angus beef cows — and started growing hay, corn, and soybeans. Mark, like any farmer's son, worked the fields beginning around age 7. By 2004, when he graduated from high school, he had other plans. He studied mechanical engineering at the Rochester Institute of Technology. His dad had begun scaling back, selling off parcels of land, and Mark had no intention of continuing the family business.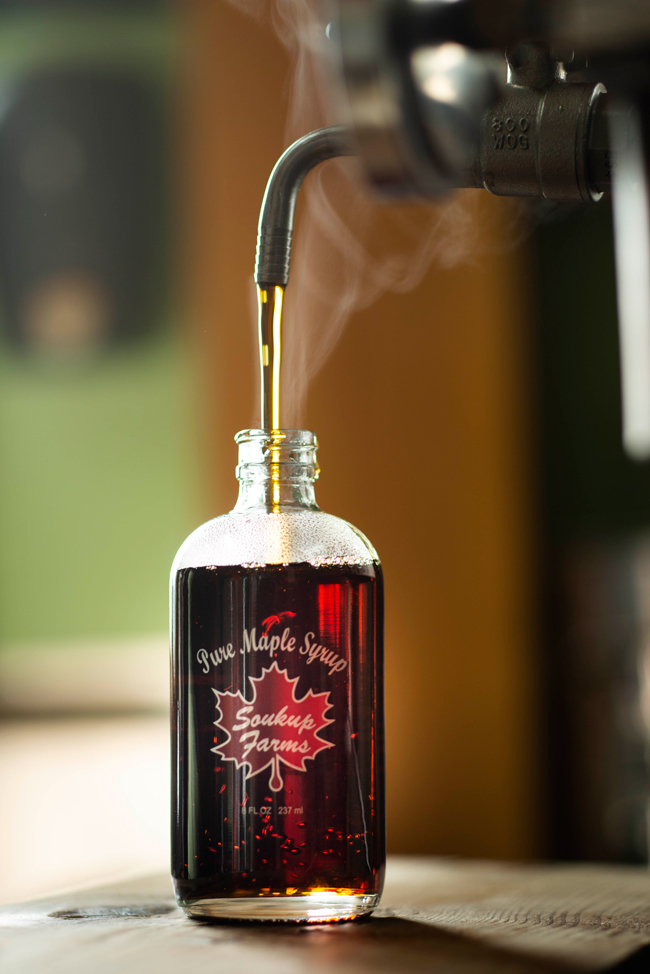 But the recession of 2008 made finding work challenging, and by 2011 he and Jennifer moved back to the area. He worked in the HVAC business, with little enthusiasm. Jennifer, a culinary arts major, was unemployed and started working at the farm. And she recognized a new opportunity. The first-generation Soukups had started maple syrup production in 1955 as a small side business, mostly to supply friends and neighbors. Jennifer, working with Mark's father, scaled it up, placing 1,500 taps on the property and making it a viable business. Mark decided to join in 2015.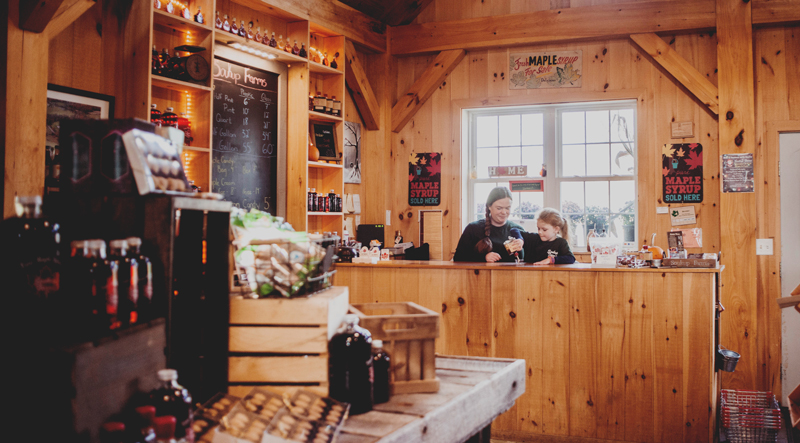 "It was supposed to be a temporary thing. I'm still here," he says. Mark manages the farm, and Jennifer handles the business and marketing. "It's been great," he says. "We both love what we do every day. I love being back on the farm — it just took me 20 years to figure that out."
The farm now boasts more than 3,100 taps in three sugar bushes. They built a new sugarhouse in 2014 to make the syrup, which accounts for about two-thirds of their revenue. (The rest is from growing horse hay.) Jennifer makes sure they are represented at the many regional fairs and festivals, oversees the maple products — candy, cream, maple sugar — made in their kitchen, and supplies the retailers. They hope to expand into the growing agritourism market, with special events at the farm to draw visitors (and revenue). They have even tossed around the idea of a microbrewery. "We are always thinking of new avenues, while focusing on our one core business," Mark says.
Will the fourth generation — their daughters Molly, 5, and Emma, 3 — continue the Soukup legacy? Like any good parent, Mark insists it is entirely up to them. "It is important they know that in no way do I expect them to stay and take over," he says. "But if that's what they want, that would be fantastic."
And 30 years down the road, who knows in what new direction they may take the farm.