IT'S NOT REALLY MEANT FOR BREAKFAST—yet—but if you want a shot of wine or beer with your morning coffee, Julie Neely, chef/owner of Haven Coffee and Espresso Bar in Newburgh's Middlehope area, can help. She's designed "spreadable booze"—a trio of beer and wine jellies that can take standard menu items like grilled cheese and peanut butter and jelly to new heights.
Neely uses local spirits in her jellies—the stout jelly incorporates the popular Mother's Milk brew from Keegan Ales in Kingston. Her Merlot jelly and a sweet white wine jelly are both made using wine from Benmarl Winery in Marlboro.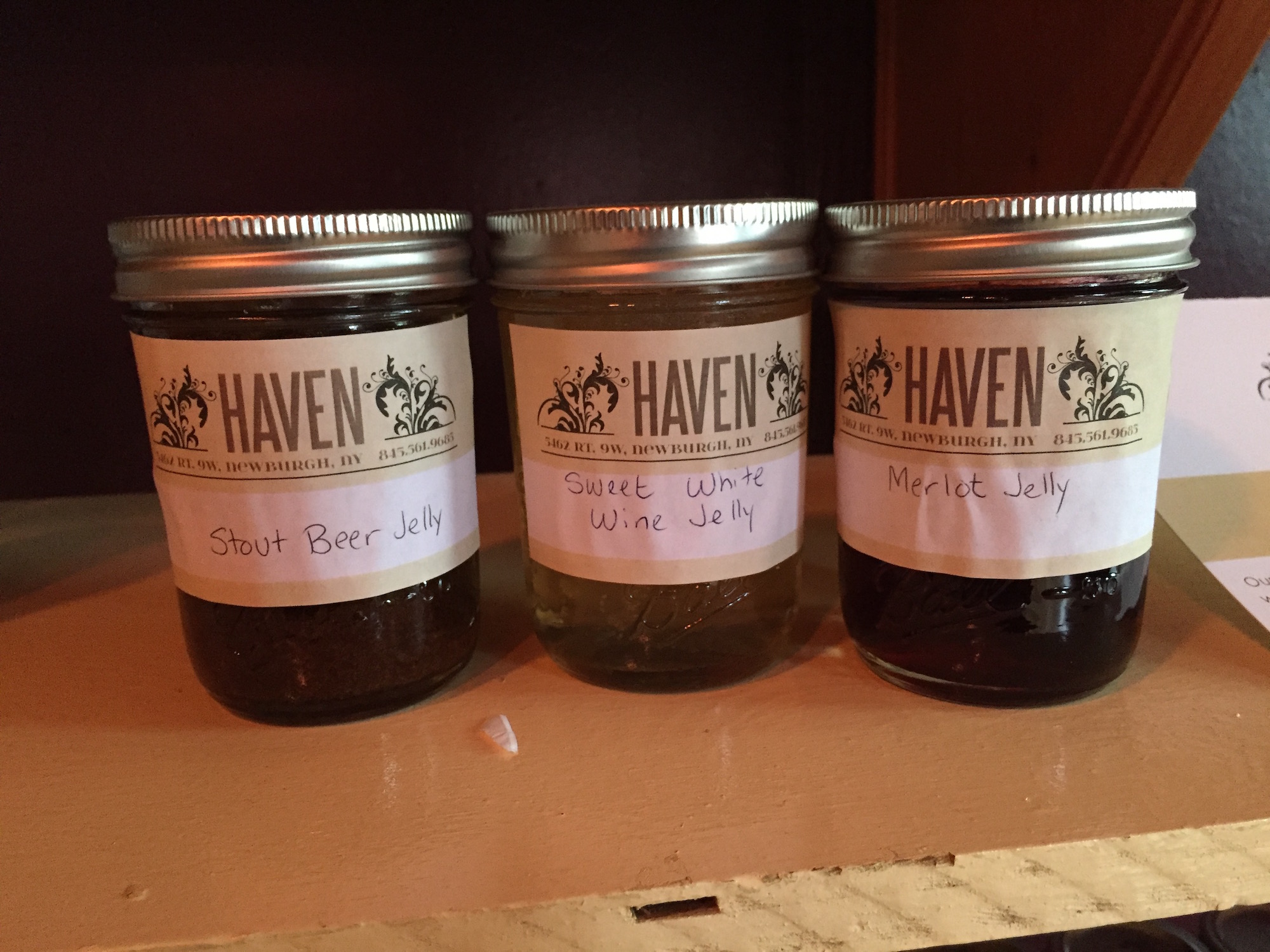 The Merlot jelly displays all of the flavors of Benmarl's warm, earthy red wine, and, naturally, has similar complements—goat cheese, blue cheese, nuts, good bread and smoked meats. The pale, light sweet white wine jelly, made from Benmarl's Niagara (a fruity, floral varietal with hints of candied lemon and grapefruit), boasts a strong Concord-grape flavor. It pairs well with soft cheeses—camembert, brie and goat cheese—as well as dried fruits, nuts and crackers.
While the wine jellies lend themselves well to more conventional applications, the complex, versatile flavor of the stout jelly makes it perfect as a marinade or glaze for grilled chicken or pork—though it can hold its own on a cheese board, paired with sharp cheeses, smoked meat, pumpernickel bread and pickles.
Currently, the jellies are for sale at Haven and Benmarl Winery. The half-pint jars of stout and Merlot go for $9; the sweet wine jelly costs $8.50. havencoffee.net