WE COMMEMORATE THE ON SET of spring by inviting chefs from diverse cultural backgrounds to share a dish typical of one they would serve on a seasonal cultural holiday. From Muslim mansaf to Irish lamb stew to Italian pizza rustica—this is food meant for sharing and for joyous celebration (which, by the way, often is accompanied by singing).
Agnes Devereux
The Village Tea Room and Bake Shop
Irish Spring Traditions
While corned beef and cabbage may be the go-to dinner across the U.S. on St. Patrick's Day, that dish was never on the table when chef Agnes Devereux was a young girl growing up on the Emerald Isle. On her menu at The Village Tea Room and Bake Shop in New Paltz, she uses the holiday as an opportunity to highlight her country's most prized (and delicious) ingredients: butter, cheese, lamb and, of course, Guinness. "Ireland has a much more rich and varied cuisine than corned beef and cabbage," Devereux notes. "It's almost disappointing to see people reaching for it each St. Patrick's Day."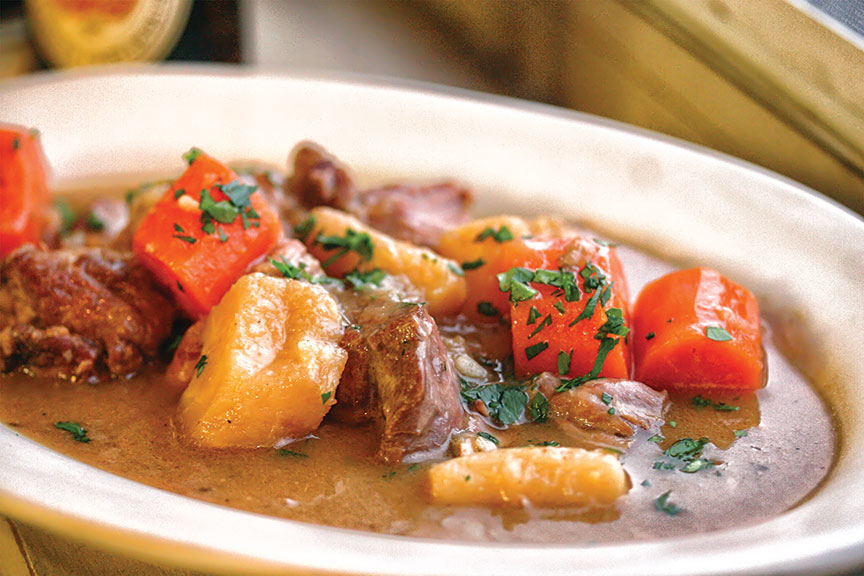 This lamb stew, while using traditional ingredients, offers a little twist—the addition of Guinness stout is "appropriate," Devereux says, though admittedly not traditional. The lamb is the focal point of the stew. "Lambs born in winter are around three months old in the spring, making them perfect for St. Patrick's Day or Easter," Devereux says. A medley of potatoes, carrots and parsnips (not nearly as common here as in Ireland, Devereux says) make for a hearty and quite simple way to celebrate on March 17.
---
Zeljko Tomic and chef Antonio Salandic
Dubrovnik
Croatian Spring Traditions
Baking is the ultimate opportunity for families to showcase their unique twists on an ancient recipe, and it's a big part of the Roman Catholic celebration of Easter in Croatia. "As a child, we were always looking forward to having Easter bread," says Zeljko "Jerry" Tomic, owner of Dubrovnik in New Rochelle. On the small Croatian island of Lopud that was Tomic's home for part of his childhood, the small, round loaves of Easter bread—each one with the sign of the cross cut into the top before baking—were shared with neighbors and friends, "and maybe they would give some of theirs in return," he recalls. "Making Easter bread was almost like a competition [to see] who was going to make it best."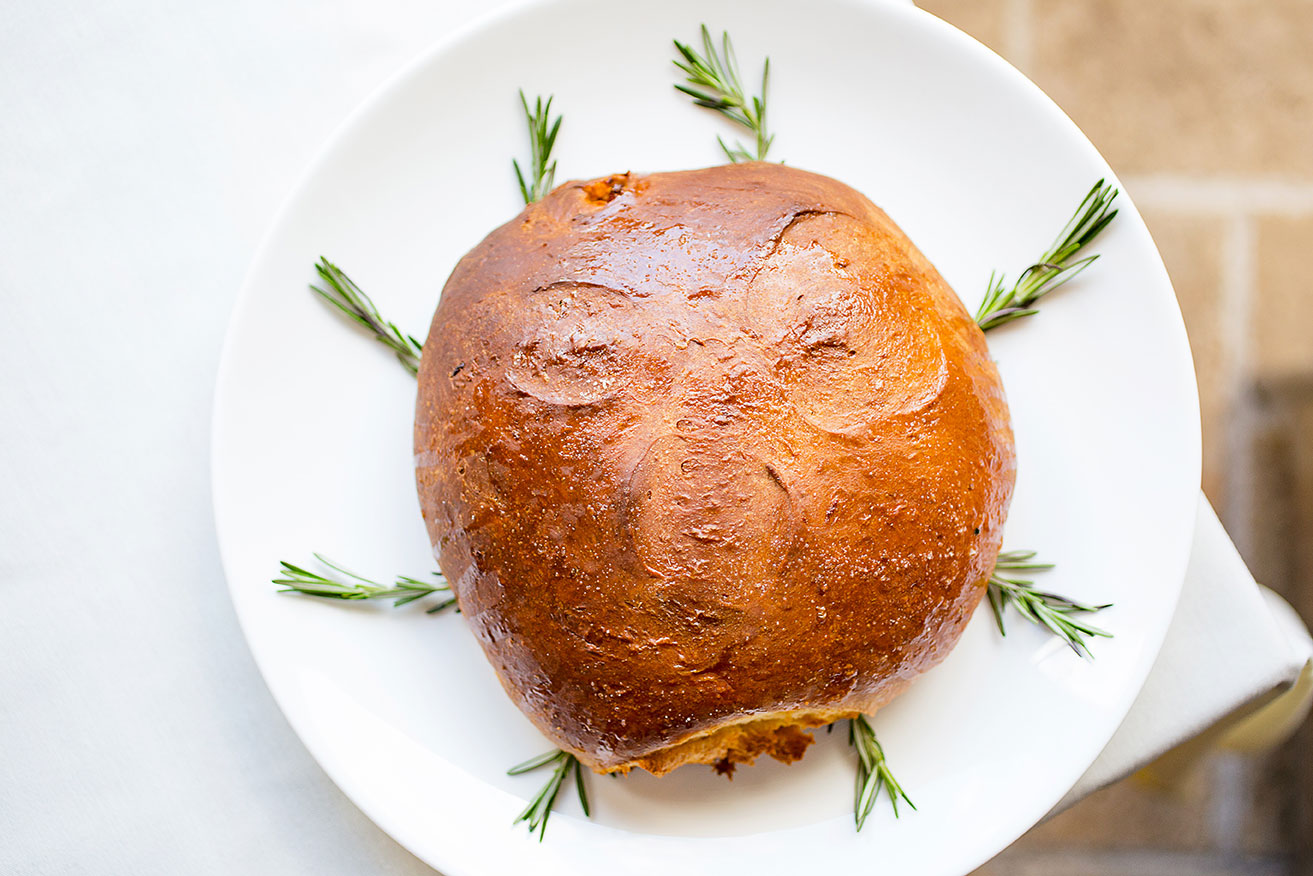 Tomic and chef Antonio Salandic now share the tradition with the Hudson Valley at the restaurant during Easter. The aromatic bread has notes of citrus, vanilla and rum, yet, despite the addition of raisins and candied fruit, its cake-like texture is not overly sweet. "We have two types of customers that order it," Tomic notes. "The first are the people who have never tried it, and the second are those that crave it. It brings them back home and to their childhood."
---
David DiBari
The Cookery
Italian Spring Traditions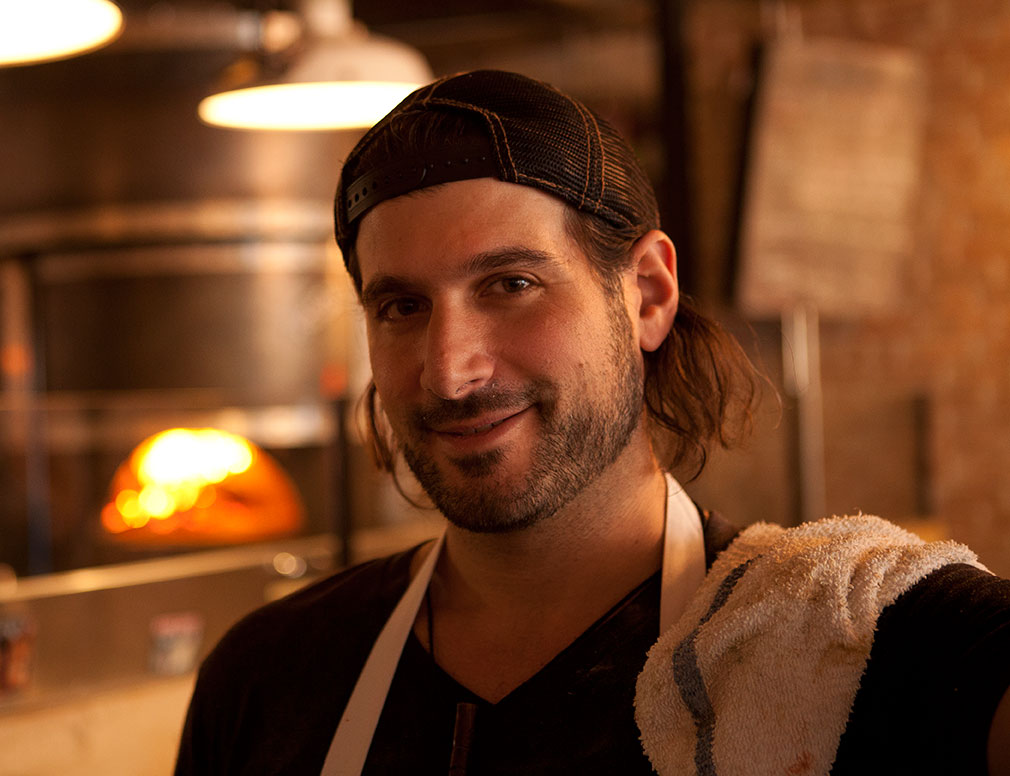 For nearly every Easter that Chef David DiBari can remember, Easter pie "was always a staple on the kitchen counter during the holiday—when guests unexpectedly dropped by, we always had something festive to serve them," he recalls. He now serves up the dish in the same spirit to his guests during Easter at The Cookery, and as an "Easter pizza pie" at his Neapolitan pizza restaurant, The Parlor.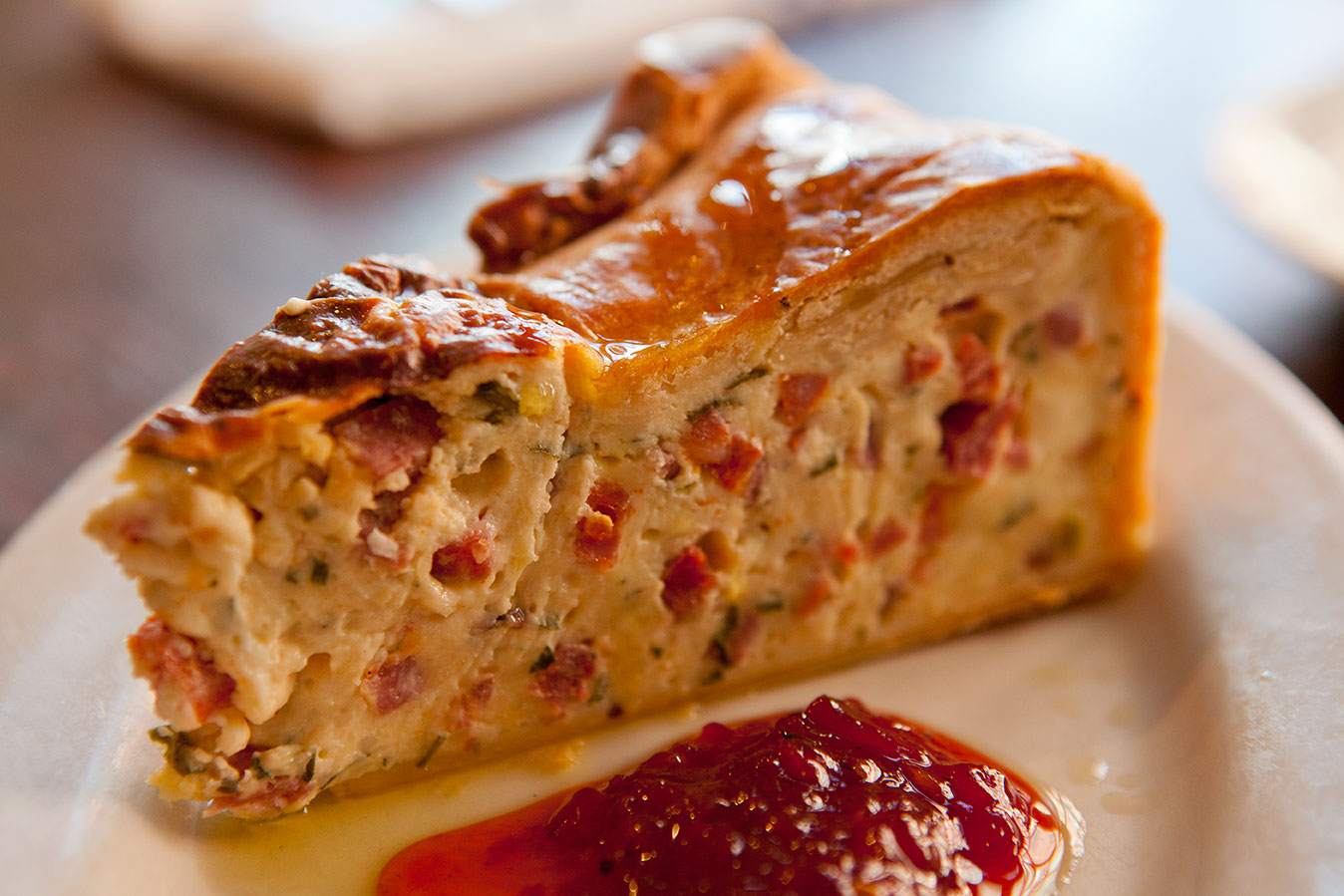 True to Italian tradition, the dense pie combines a savory medley of cheese and meat enclosed under a Parmigiano short dough. It comes out of the oven piping hot, but it's intended to be served at room temperature. Like an old and familiar friend, the company of this family dish is meant to be shared. "For me, it is true Italian comfort food," DiBari says.
---
Ramiro Jimenez
Ramiro's 954
Mexican Spring Traditions
Cinco de Mayo is the joyous celebration of the Mexican victory over French soldiers in the May 5, 1862 Battle of Puebla—the celebration is so enthusiastic, in fact, that the festivities have crossed over to the U.S. "Cinco de Mayo has become so big across the country," says Ramiro Jimenez, chef/owner of Ramiro's 954, in Mahopac. "On that day, America becomes a part of our Mexican and Mexican-American cultures." Jimenez, who was born in Mexico City and came to the United States at age 18, helps celebrate the day by preparing hand-made, traditional Mexican cuisine and honoring Puebla—"the state that beat an army without an army."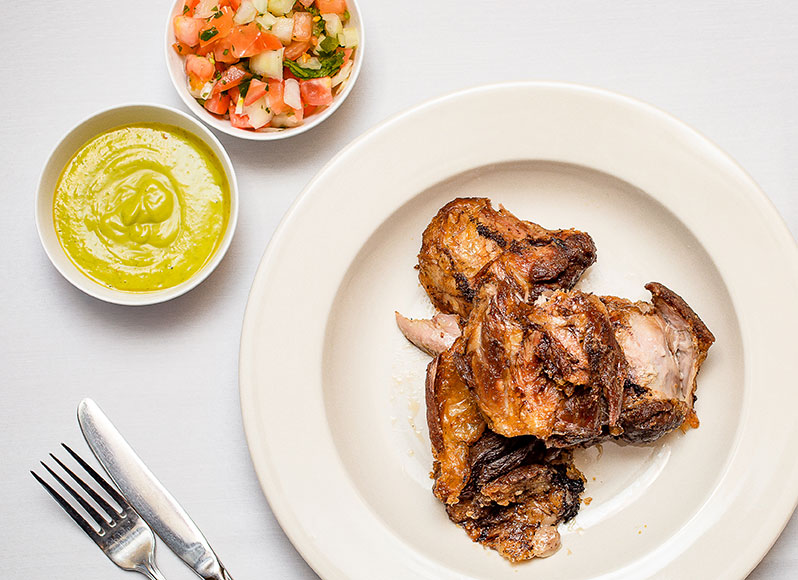 This truly uncomplicated pork dish combines spices and citrus to make for a lively, tender filling for tacos. The addition of orange soda along with fresh oranges allows the pork (a meat most Mexicans grow up with) to caramelize while it slow cooks. "It's a family recipe with my own twist," Jimenez notes.
But his home-grown commemoration of Cinco de Mayo at Ramiro's doesn't stop there. "We throw a real traditional celebration, with loud mariachi music, a lot of tequila and Mexican dishes from tacos to tostadas," he says. "It's not just a celebration about the battle, but of life itself."
---
Kamel Jamal
Ziatun
Muslim Spring Traditions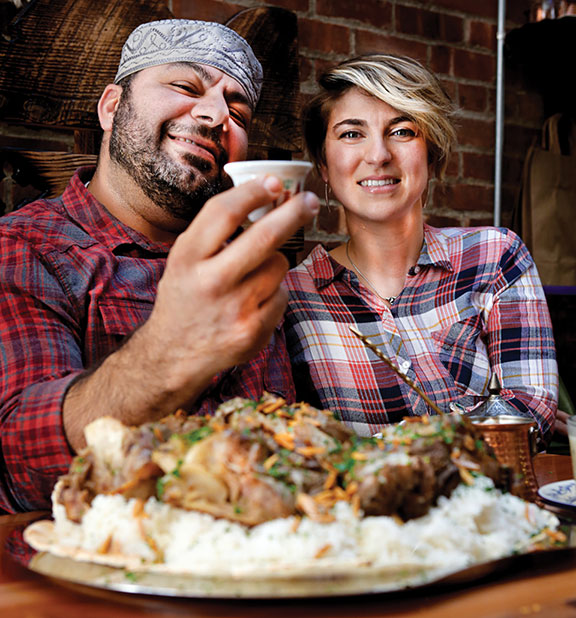 To master the traditional method of eating mansaf takes some practice (like learning to eat with chopsticks, only more enjoyable). You'll understand the reason for making a small rice/lamb/jameed ball when you're ready to eat it: The ball should be dropped into your mouth—your fingers should not touch your mouth or your lips during the meal. (This isn't a ritualistic move, it's a sanitary one—those fingers are going right back into the big communal platter for the next helping, and the next, and the next.) The real fun part of the meal comes when you are finished eating: Then, and only then, you get to lick your fingers and hands of all the delicious remnants. The dish also is served with a bowl, spoon and knife and may be eaten in a more familiar manner without judgment.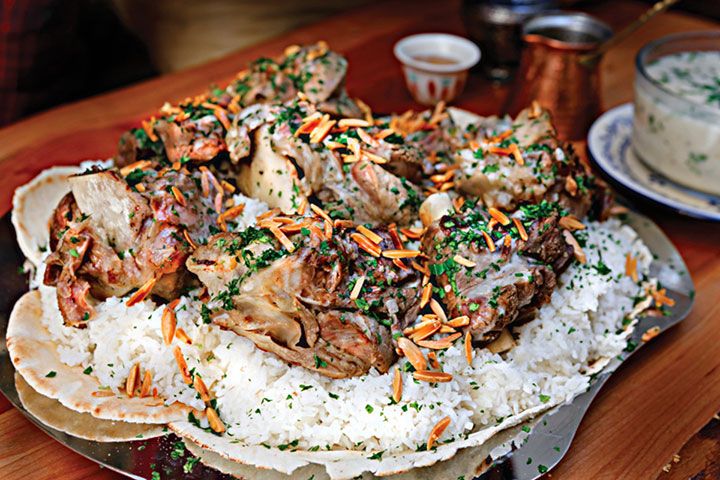 ​Mansaf is the meal of celebration in Islamic culture—if it's a wedding, a birth or a major holiday, this traditional lamb dish will be on the table. The meal is so popular that it is considered the national dish of Jordan. "The name of the dish comes from the term 'large tray' or 'large dish,'" says Kamel Jamal, chef/owner of Ziatun restaurant in Beacon. As one of a handful of Palestinian restaurants in the Hudson Valley, Jamal and his wife Lena serve mansaf on special occasions at their restaurant. Simply seasoned, the lamb is slow cooked in a tangy, fermented yogurt sauce called jameed. "It is a hard, dry yogurt that is prepared by boiling sheep milk, which is then left to dry and ferment," Jamal explains. The dish is served on a platter with a thin layer of pita bread, topped with rice and garnished with toasted almonds. Along with the traditional ingredients and preparation of the dish, it is always eaten in a specific manner. "A tray of mansaf is placed on a table, where people gather around it while standing," Jamal says. "Mansaf should be eaten with the use of a person's right hand only, while the left [hand] is behind the person's back. The right hand is used to create balls of rice and then the ball is placed in the mouth through the use of three fingers." To which he adds a word of advice: "It is frowned upon to blow on the ball of rice, no matter how hot."