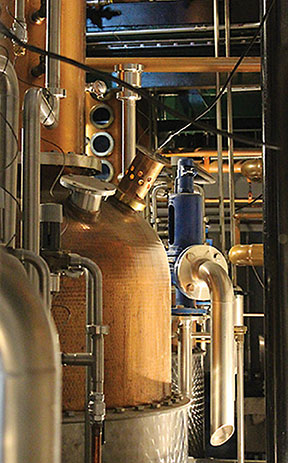 IT'S BEEN A LONG TIME coming—10 years to be exact—but Marlboro's Stoutridge Vineyard has added its name to the ever-growing list of Hudson Valley distilleries. Stoutridge owners Stephen Osborne and Kimberly Wagner bought three handmade German copper stills and a custom-made bourbon still shortly after opening the winery in 2006, but focused their efforts on developing the winery, all the while watching distilleries pop up around them.
Like Stoutridge's winemaking operations, efficiency and an environmental consciousness pair with a decidedly high-tech approach in the distilling operations. Solar panels produce all the needed power, while gravity alone controls the liquid flows in the stills; a closed-loop system utilizes heat from the distilling process to warm the tasting and barrel rooms in the winter. Most of the ingredients used in the spirits are sourced locally, including barley and corn (from Westwind Farm, near Albany), and fruit used in the brandy (from farms in Marlboro). Open-top distilling allows the distillates to absorb some of the flavor of the building's atmosphere, Osborne explains. Nothing goes to waste, either—even grapevine trimmings from the vineyard are used in the malting process.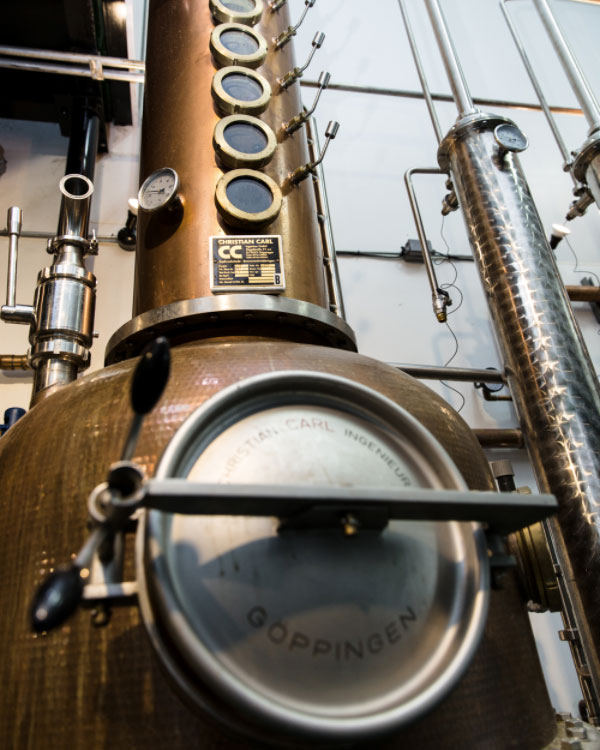 Osborne notes the strong agricultural history of the region and its proximity to the City have made the Hudson Valley ideal for supporting the growing local craft beverage movement. He believes intellectually curious customers are driving the movement—and the region is a paradise for it.
"I think because it's traditional and because we have New York City—and because we have this perfect audience—there's a desire for this kind of thing. The consumer is very smart. That's exactly what craft needs."
Currently, Stoutridge spirits include Six2 Vodka (a reference to its 36 distillations); AZ (a 190-proof grain-neutral spirit); Westwind Whiskey (aged in barrels made from locally grown oak); EDV A (an unaged brandy made in the style of grappa); Gin1 (a sipping gin with notes of orange and lavender); Amer (an Amaro-style liqueur); and GenX (a whiskey-based Genever-style gin).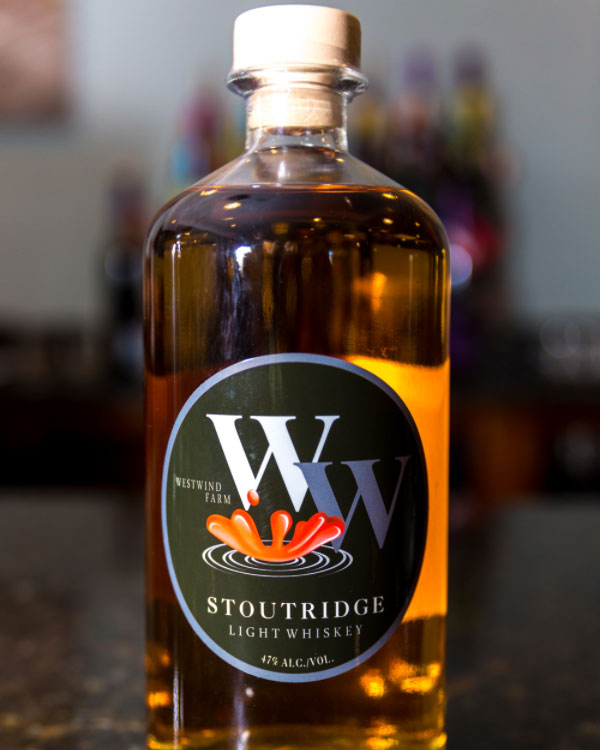 The spirits are available for sale only in the vineyard's tasting room and at shops in Marlboro and Milton. Osborne explains he doesn't want the product to get too far from where it is made. "We're not trying to take over the world—we're trying to make interesting intellectual points," he says, "and if I sell this to somebody [far away], then I lose my ability to make those points."