HONEY—AND THE BEES THAT produce it—can command an almost religious dedication. Its taste, color, consistency, health benefits (real and imagined), history (and mythology) have bestowed an almost mystical quality on the sticky liquid.
On a more worldly level, however, honey is the basis of mead, one of the oldest known fermented ("hard") beverages. The enjoyment of mead is well documented in historic art and literature from all parts of the globe—evidence of its use dates to 2800BCE in Europe, and as far back as 7000BCE in China.
Tastes change, though, and interest in the smooth overtones of honey-based drinks—or anything suggesting sweetness—waned over time. Still, whether because of curiosity, dedication or accident, honey-based beverages seem to be gaining in popularity, especially with the current emphasis on locally sourced ingredients.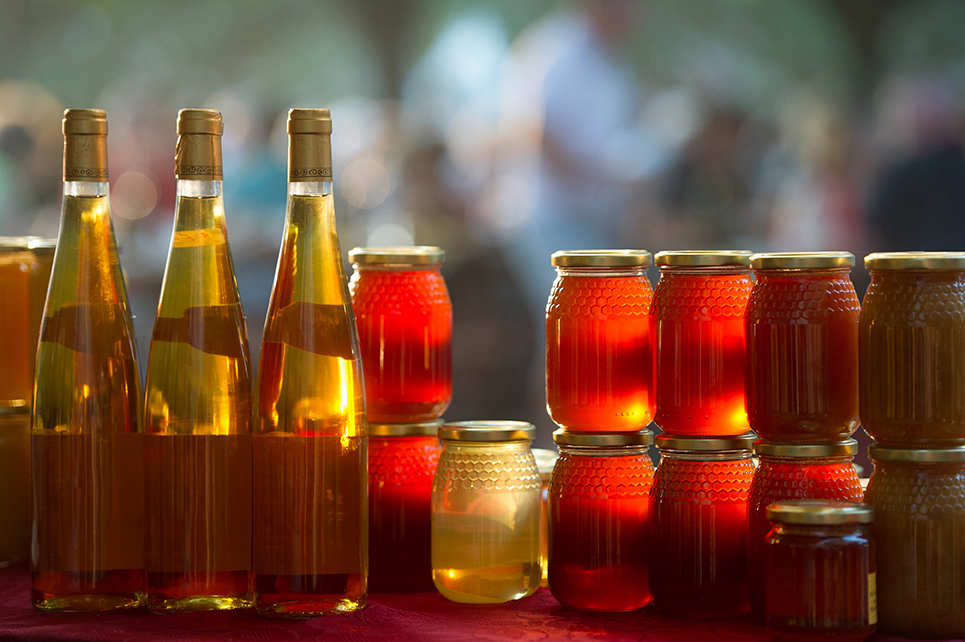 Mead is essentially fermented honey. The general methods for making it haven't changed much for millennia—honey is diluted with water (usually in a 1:4 to 1:6 ratio), yeast and other additives such as herbs and spices are introduced, and the mixture is allowed to ferment until the desired amount of residual sugar is reached, or until it is "dry" (no residual sugar). Alcohol content of mead can range from about 6 percent to over 20 percent.
Kurt Swanson and his wife, Lisa, began experimenting with mead infused with herbs as a medicinal tonic almost a decade ago, but Swanson soon recognized a potential market for high-quality mead. In 2014, he founded Mysto Mead, the region's first craft mead company, in Carmel (Putnam County).
Swanson begins with a 1:4 dilution of honey and water, then adds nutrients ("Honey doesn't have everything in its sugar base that yeast needs to thrive," he notes), a starter and yeast, and allows the mixture to ferment about a month until dry. He back-sweetens individual batches he wants to have a bit of sweetness, though the dry meads comprise the bulk of his sales.
Mysto Mead currently lists ten distinct meads in production, and Swanson notes that many of the flavors have a culinary inspiration. (He says he tends to think in flavor combinations—thus Mysto Basil & Mint, or Chipotle & Cocoa, for instance.) He farms his own chipotle peppers, and some herbs come from other local farms. "We try to source everything as locally as possible," he says. Swanson also is experimenting with barrel-aging mead in oak barrels previously used by local distilleries.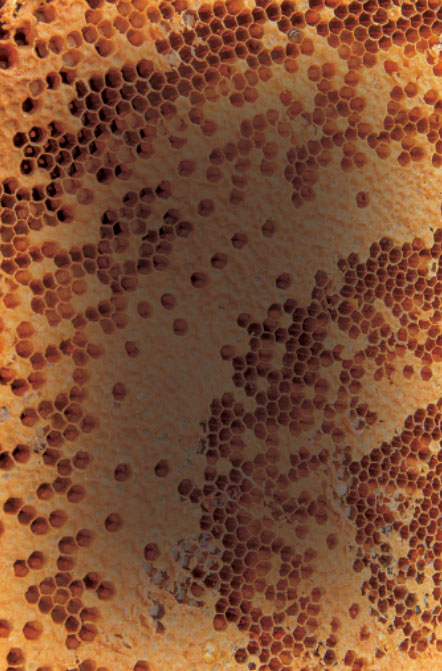 Though often sipped on their own, meads are amiable companions at the table. Probably the easiest and most popular way to enjoy mead on a winter's evening is with a selection of cheeses and some charcuterie. The honeyed notes of the mead draw out the flavors of the cheese while the weight and depth of its flavor are a good match for the rich meats. Mysto Mead's Classic Sparkling Mead is an easy pairing with seafood, while roasted meats shine alongside the spice-driven Super Star or the more robust Rye Soaked Oak.
Perhaps the most intriguing use of honey has been developed by a local brewery. Evan Watson, a veteran home brewer, was working at Captain Lawrence Brewery when the industry was rattled by a hop shortage about a decade ago. His wife, Emily, recalls Evan asking, "What if we could source everything locally—what would that look like?"
What it would look like turned out to be Plan Bee Farm Brewery, which the couple established in 2013 and moved to their current 25-acre farm site near Poughkeepsie in 2015. Plan Bee's unique beers use a starter created with honey and herbs sourced on the farm. Some items are sourced elsewhere in the Hudson Valley—mainly the grain, which is grown in Tivoli and malted in Germantown. Even the waste from brewery stays close to home: Spent grain helps feed a neighbor's cows. "Every aspect of what we do" has a local focus, Emily notes, adding, "We try to keep the money in the local market."
Plan Bee beers have become among the most sought-after local brews in the region. Barn Beer, an ideal introduction to the roster, is refreshingly tart, but layers of flavor evolve over time, making it ideal as a foil to wintery stews. Royal Jelly is a tart, barrel-aged beer with exotic fruit and citrus notes, with an acidity that makes it a perfect appetite stimulant before dinner. Dandeliaison offers an array of savory herbs on the palate with a weighty texture countered by a refreshing finish—lovely paired with roast poultry perfumed with sage and thyme.
Honey also can be introduced into the distillation process to create a distinctive spirit. In 2009, Still the One Distillery, in Port Chester (Westchester County) began producing several spirits using orange flower honey. Founder Ed Tiedge says, "[We] did not want to do the same old vodka recipe out there—we wanted to do something unique." His efforts yielded an uncommon result—STO Comb Vodka, a honey vodka that is not sweet yet retains some of the honey essence; it is more aromatic and textural than grain-based versions, similar to a good potato vodka. To create STO Comb Gin, the distillery uses a "tea bag" method to infuse coriander, sage, rose petals, galangal and, of course, juniper, into the mix—the combination creates a classically styled gin ideal for mixing. Try it shaken with an alpine-infused liqueur, vermouth and a squeeze of lemon for a winter's eve cocktail.
The company also created Jarhead, a gin specifically developed for a Wounded Warriors benefit. It's now permanently included in the product line. The addition of 80 percent New York state wheat gives this spirit a lighter profile worthy of the best gin and tonic.
Mead and honey-based distilled spirits rely on the honey as their essence, so to speak, but honey can benefit other beverages in more subtle ways. Claire Marin, founder of Catskill Provisions, in Long Eddy (Sullivan County), tends more than 300 hives spanning three counties and taps more than 2,000 maple trees. She produces a rye whiskey, sourced from a distiller in Rochester, tempered with her own wildflower honey. The whiskey is aromatic, with layered honey notes mingling with rye's classic spice elements.
While Plan Bee and Catskill Provisions are able to source the honey they need locally, other producers are forced to seek other sources to meet their needs. Mysto Mead, for example, sources honey from the Finger Lakes. "We require a large amount even for a small operation," Swanson says. "There are a number of apiaries up there [that can] consistently supply us with a quality product at a relatively stable price." Still the One, on the other hand, procures honey from Florida, a decision mainly based on quantity and consistency.
The region, in fact, may be geographically unable to support the kind of commercial honey production needed to sustain even a few small-scale breweries or distilleries. Glynwood Farm beekeeper Rodney Dow explains, "We need more open areas to commercially produce quality honey." Dow, an apiarist almost continuously since 1961 and a firm believer in what he calls "sustainable beekeeping," is particularly concerned about colony collapse disorder, which has devastated the honeybee population. Dow is working on a bee-breeding program that may help ensure current and future distillers, breweries, cideries—and even wineries—will have access to the honey they need to develop their unique beverages.
There is no denying honey can enhance many beverages, and it's not just about the sweetness. "Honey adds a layer of complexity," Marin stresses. Indeed, with its abundant aromatics and varying levels of sweet and savory elements, honey can be enjoyed in a flight of beverages. Try some local mead or a honey-based spirit in a cocktail—you may find it's your cup of tea after all.