Ingredients
4 sweet potatoes
3 cups buttermilk
1 tablespoon Crown Maple maple syrup
6 eggs (separated)
6 tablespoons unsalted butter (melted)
2 teaspoons fresh rosemary, finely chopped
2 teaspoons fresh sage, finely chopped
2 teaspoons fresh thyme, finely chopped
11/2 cups Wild Hive organic fine grind cornmeal
11/2 teaspoons baking powder
3/4 teaspoons baking soda
3/4 teaspoons salt
Method
Preheat oven to 350° F.
Peel, cube and boil sweet potatoes until soft.
Puree the softened sweet potatoes in a food processor until smooth. Set aside.
Combine rosemary, sage, thyme, cornmeal, baking powder, baking soda and salt in large bowl.
Warm buttermilk in a saucepan over medium-high heat.
In a medium bowl, combine sweet potato puree, warm buttermilk, maple syrup, melted butter and egg yolks.
Stir wet ingredients into the dry ingredients.
Whip egg whites in separate bowl until they form soft peaks. Fold into mix.
Spread mix into ungreased 9-inch by 11-inch pan.
Bake at 350° F for 45 to 50 minutes until firm to touch.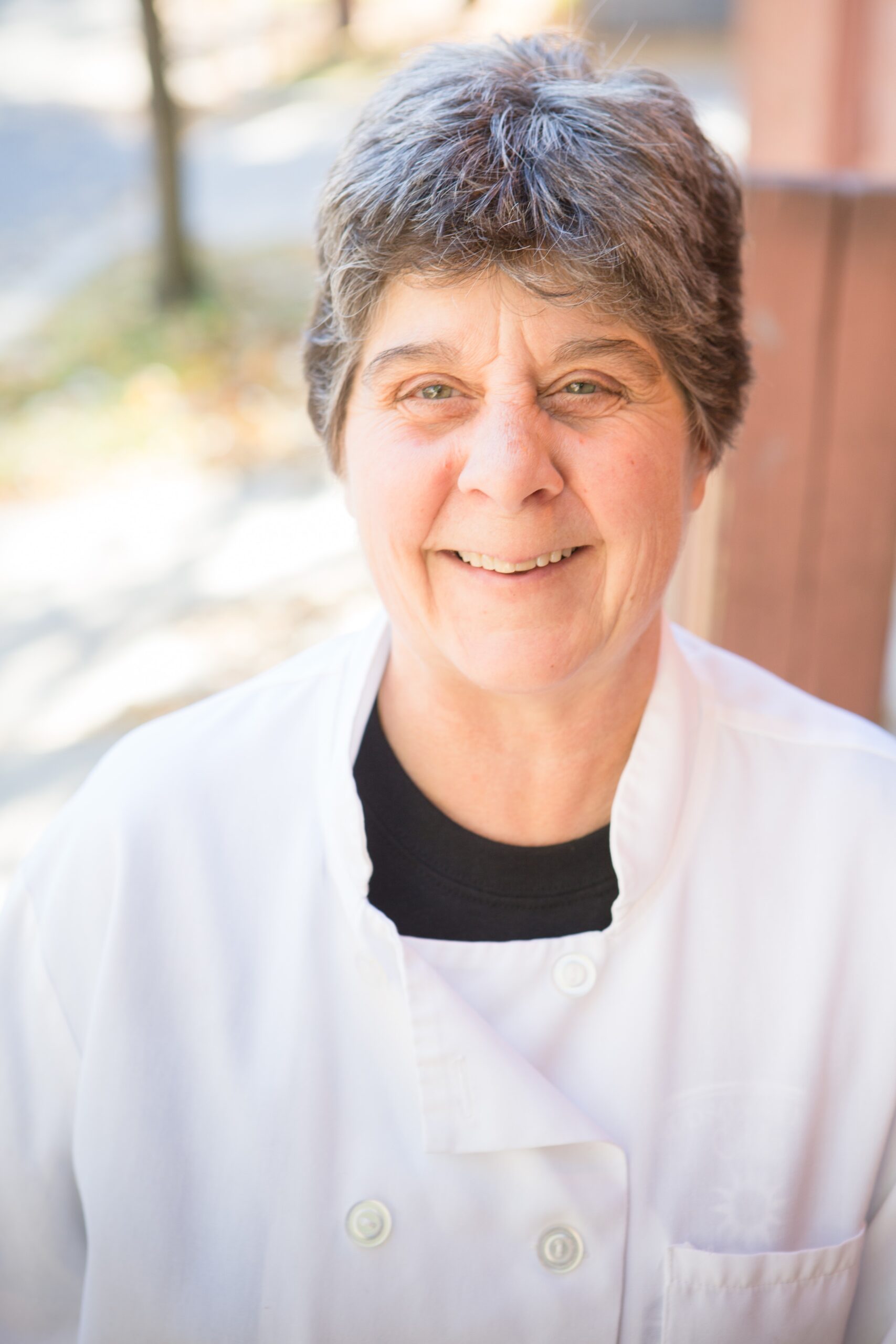 We did a benefit for Sands Ring Homestead a month or so ago, and we were trying to do recipes that were from the period—the 1700s—but a little bit updated. One of the recipes was a Pumpkin spoonbread. I made it for the event, and I thought, "Sweet potatoes would work with this!" This year, I think I'm going to make it instead of stuffing. It was just different enough and lighter and flavorful.