THE ELEGANTLY SCRIPTED labels on Harney & Sons tea tins conjure up images of men in bowler hats and ladies in flowered aprons packaging tea in a quaint tearoom outside London, oh, say around 1683.
That's only one ocean and 300 years off.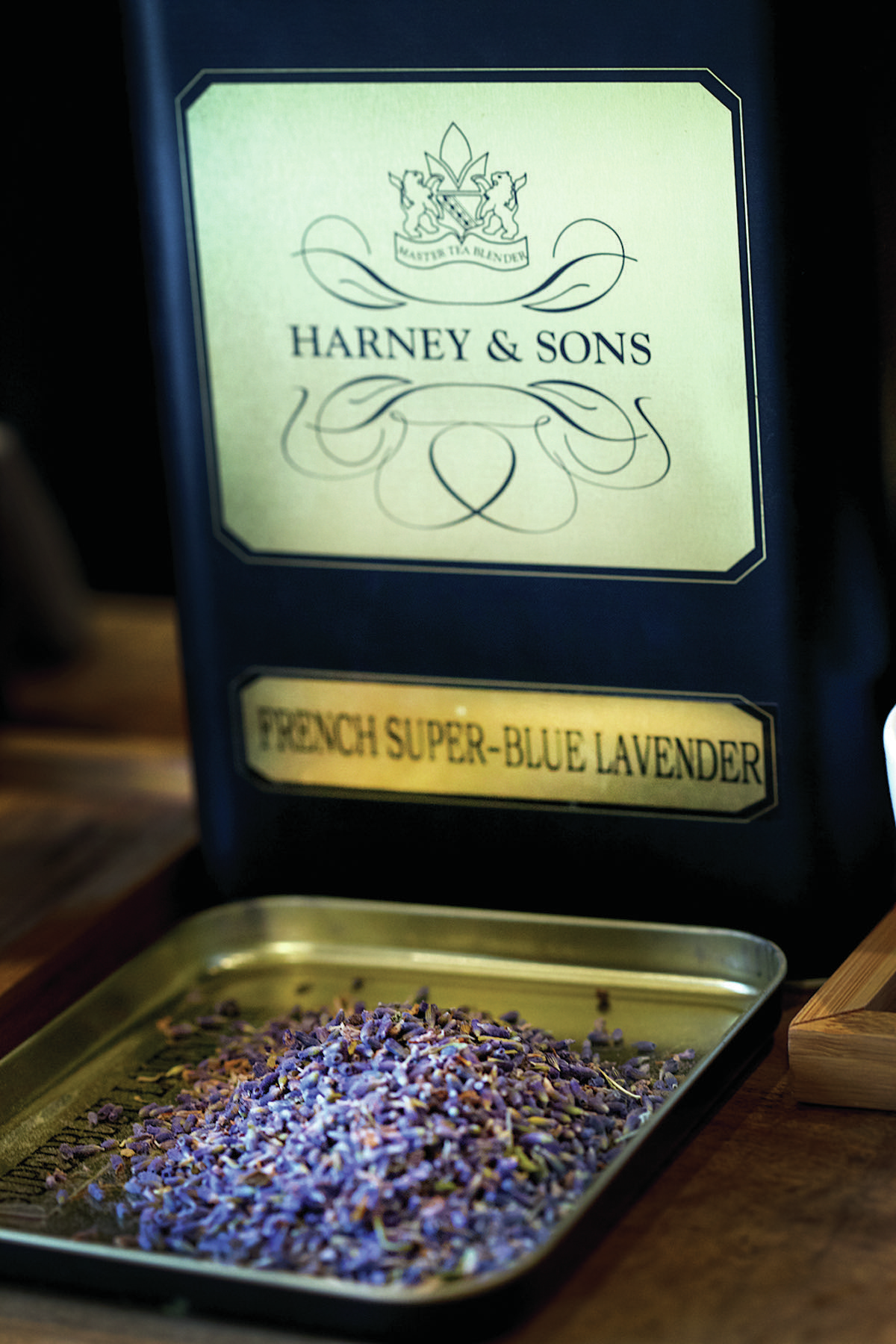 The Harney tea story goes back to 1960, when Stanley Mason, an Englishman, retired from the corporate tea world and settled in Salisbury, Connecticut. Mason (who, coincidentally, was born in Salisbury, England) founded Sarum Teas (derived from the abbreviation for Sarisburium, the Latin word for Salisbury). Two years later, John Harney, a former Marine who attended the Cornell School of Hotel Administration on the GI Bill, took over management of the historic White Hart Inn in Salisbury. Mason convinced Harney to buy his tea for the restaurant and subsequently trained him in the traditions of tea. He even weaned Harney and his staff off tea bags and taught them how to properly brew and serve loose tea.
The collaboration grew into a partnership; Mason taught Harney the art of blending teas and all about the tea business. Harney took over the Sarum Tea business in 1979, keeping Mason on as a consultant until the Englishman passed away in 1980.
In 1983, Harney decided to open up his own company, Harney & Sons, in his basement. Four years later, he recruited his son, Mike (also a Cornell grad), who'd been managing a small hotel in Chicago.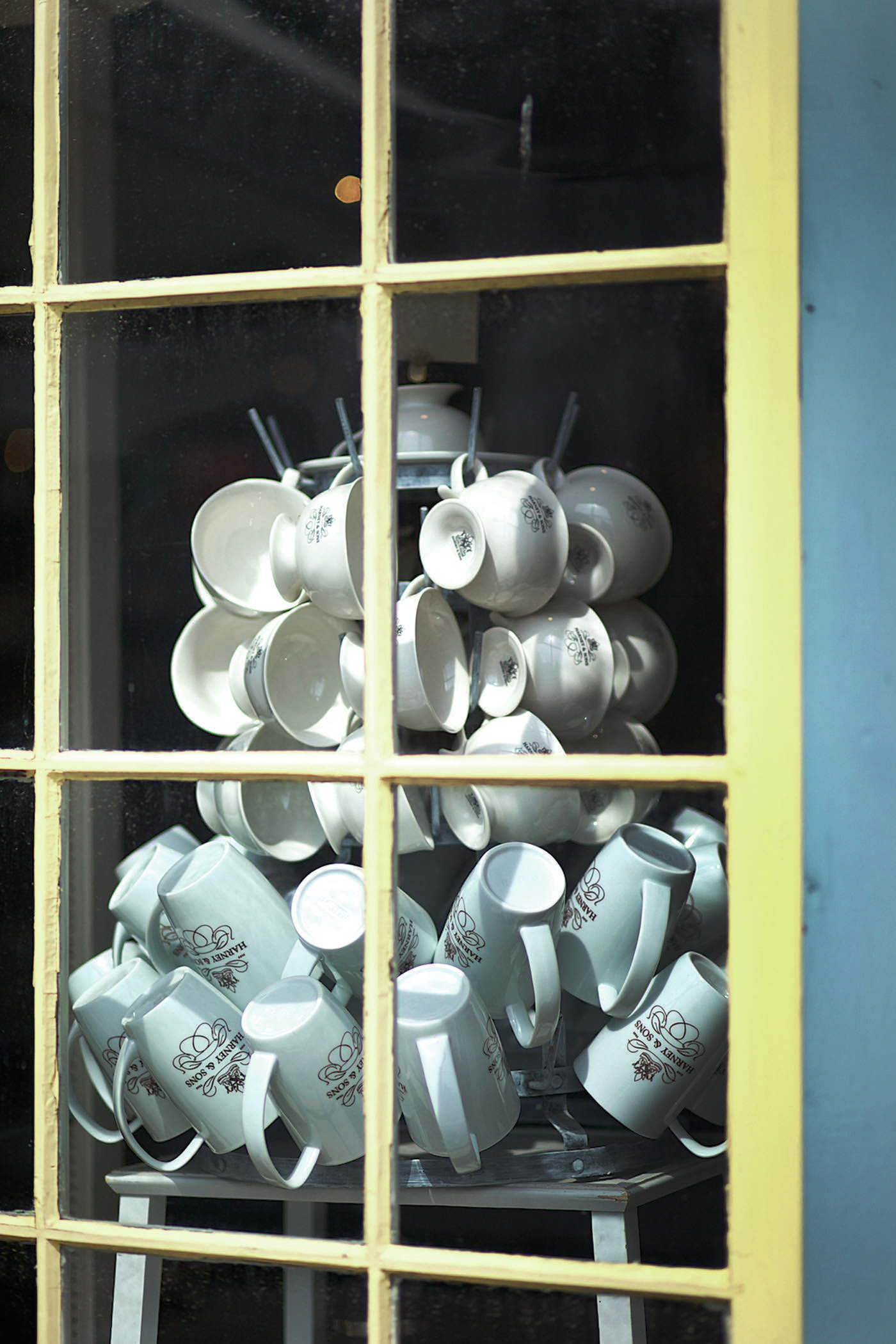 When John Harney started his company, he offered six types of tea; today more than 300 are available at the tightly organized shop on the edge of the village of Millerton, in eastern Dutchess County near the Connecticut line. "Back in the '60s and '70s, [Millerton] was a real pit," Mike says. "It was a railroad town whose best days were behind it. Then Robert and Carol Sadlon re-did the movie house and bought the big house across the street." Today, the nineteenth-century "big house across the street" is run by Taryn and Tim Cocheo as the Simmons Way Village Inn. More restaurants, galleries and shops began to open in the village, and now Millerton is widely praised as one of the "coolest" small towns in the United States. Harney & Sons employs 140 people and is one of the largest employers in the village. Mike, now the company's chief tea blender, acknowledges that while Harney & Sons didn't initiate the town's revitalization, the company is "happy to be part of it."
A tour of the factory (about a mile south of the village) includes a visit to the dedicated Hot Cinnamon Spice blender, where powerful aromas conjure up images of warm apple pie and spicy cinnamon buns. (It's no wonder that Hot Cinnamon Spice tea is the company's biggest seller.) At the adjacent blender, an employee mixes ginger and licorice for Harney's spicy (and aptly named) Ginger Licorice tea. An intricate Italian contraption that looks like an old reel-to-reel movie projector connected to a glass box fi lled with rapidly moving parts actually is a high-speed tea bag packaging machine. Known as the IMA C51, it turns out 350 tea bags a minute. (Italians aren't usually associated with tea, Mike says, but "they like to make machines.")
Another machine, christened Number One, was the first silk sachet-making machine in this country. (Silk sachets are pyramid-shaped pouches that, unlike tea bags, allow the tea leaves inside to move around and expand. When that happens, water comes in contact with more of the tea's surface area, causing the leaves to release more essential oils, resulting in more flavorful tea.)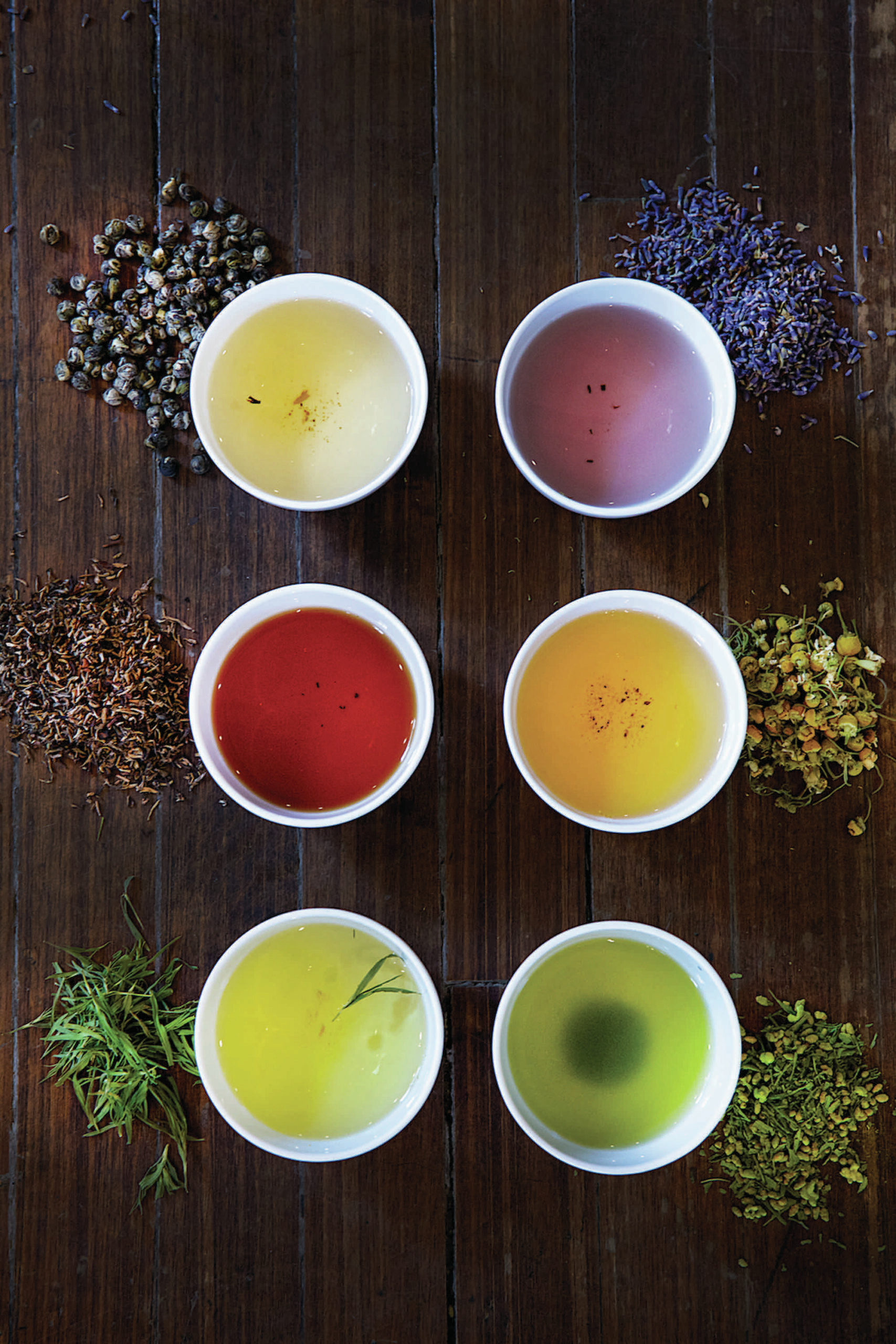 ​Harney sells to hotels around the world, including the Four Seasons and New York's Waldorf-Astoria (where John and his wife Elyse spent their honeymoon). In what should have been a "coals-to-Newcastle moment," Harney & Sons was asked to create an English breakfast tea for London's five-star Dorchester Hotel, and a line of teas for the historic Royal Palaces of England (which included special-edition teas for the Royal Wedding—Chinese mutan white tea buds blended with almond, coconut, vanilla, and fl oral pink rosebuds and petals), and for the Queen's Diamond Jubilee (the Queen's favorite Earl Grey tea blended with black teas, bergamot and essence of grapefruit). Then there's Queen Catherine's Blend, created to honor Queen Catherine of Braganza, the Portuguese wife of Charles II, who introduced her love of tea to the British. (Random aside: The New York borough of Queens is named after her.) The blend of three Chinese black teas is featured in the Museum of Tea in Hangzhou, China, where Harney & Sons is the only Western tea company represented.
Harney & Sons' biggest customer is Barnes & Noble, which sells its teas in its in-store cafes. Chuck Williams, of Williams-Sonoma, was one of Harney's first big customers and continues to sell Harney teas. Harney also manufactures private-label teas for such prestigious clients as The Inn at Little Washington (Washington, Virginia) and Ming Tsai's Blue Ginger (Wellesley, Massachusetts), as well as organic Ayurvedic teas for Deepak Chopra's Chopra Center.
Several teas have been made for his French wife, Brigitte. ("As you know," he confides, "with a French person, you have to keep on their good side.")
Four years ago, the Harneys added bottled iced teas (lightly sweetened with cane sugar and honey) to their product mix. A new line of teas, Ambessa (Ethiopian for lion), is the result of Harney's collaboration with Chef Marcus Samuelsson, and was created to refl ect the Africaborn, Scandinavia-raised chef's roots and upbringing. The line includes
•Lingonberry Green, a blend of tart Nordic lingonberries with Japanese green tea
•Safari Breakfast, a full-bodied blend of African black teas
•The Early of Harlem, a smoky Earl Grey with bergamot and floral aromas, is a tribute to Samuelsson's adopted New York home. (Mixed with Buffalo Trace bourbon and spiced coriander syrup, it becomes an Earl of Harlem cocktail at Samuelsson's Red Rooster restaurant in Harlem.)
Mike Harney travels around the world tasting and sourcing tea for his blends, but don't ask him to name his favorite. They are like his sons, he says, two of whom have joined the family firm: Alex runs the tea room in Millerton; Emeric runs the tasting room in SoHo. (A third, his youngest, is still in college.) Several teas have been made for his French wife, Brigitte. ("As you know," he confides, "with a French person, you have to keep on their good side.")
Mike's marital obligations are his customers' gain: Brigitte's Blend is an "elegant mixture of silvery Ceylon and golden Assam that, like Brigitte, is perfect in many situations"; Paris is a fruity black tea with a hint of lemony bergamot; French Super-Blue Lavender is a floral herbal tea made from lavender grown in Grasse in Provence (the perfume capital of France—expect intense aromas and flavors).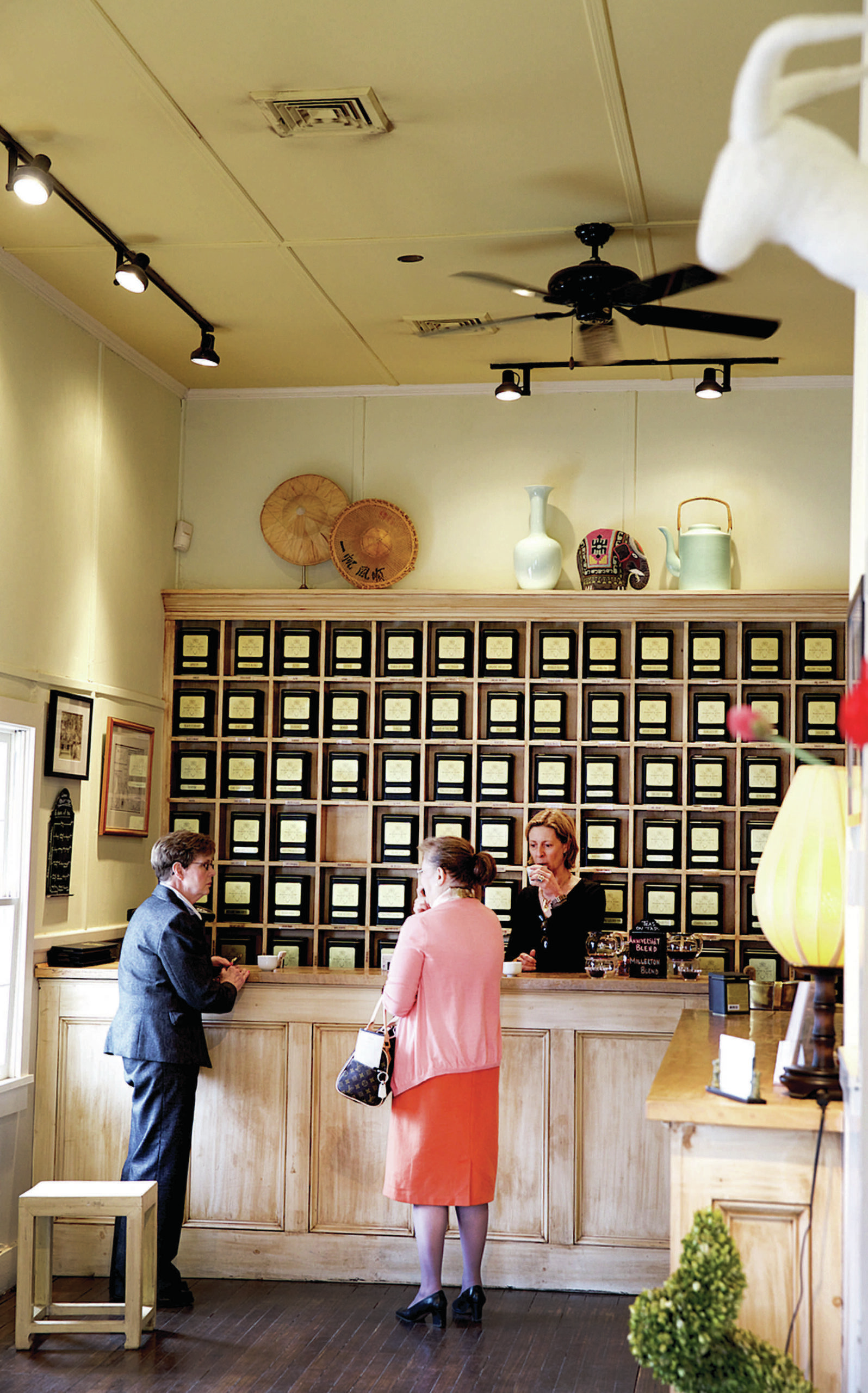 Admirably, Harney & Sons is committed to raising money for a number of non-profit organizations. A percentage of sales of Ambessa teas goes to charities that support sustainable agriculture and bring clean water to communities in need. As a member of 1% for the Planet, the company donates 1 percent of its total sales to a selection of local environmental organizations (including Scenic Hudson and the Housatonic Valley Association) and to international causes like Conservation International and Thames21. In addition, 50 percent of the sales of Love Life tea (a blend of Bancha green tea, strawberry, coconut, vanilla and puffed rice) is donated to GMHC, a New York-based organization helping to fight the AIDS epidemic worldwide. Jane Lloyd, a childhood friend of Mike who lost her battle against breast cancer, is the namesake for Jane's Garden Tea, a green tea with rose petals (to honor her lifelong love of gardening). A portion of the proceeds from the sale of the tea is split between the National Breast Cancer Foundation and the Jane Lloyd Fund, which helps with the day-to-day expenses of cancer patients in Millerton.
Mike says the mission of Harney & Sons is simple: "We'd like to make great tea. We'd like to make some money. We want to make something that's going to be good and good for us and good for our employees. And we'd like to make each other proud, our father proud—and Stanley proud." We raise a cup of Stanley's Blend (Assam and Darjeeling) in a toast to that.