When Jeffrey Crist sold one of his apple orchards to the country's largest hard cider producer, you think he'd step back and take it easy.
Not so.
Instead, the fourth generation apple grower signed on as a partner with Angry Orchard in 2015. He jokes that he became the new owner's farm manager for the 60-acre orchard outside Walden, but he is much more than that.
Angry Orchard is using an Innovation Cider House at its only orchard to experiment with new offerings of hard cider. Cider fans now flock to what has become one of Orange County's biggest tourist attractions.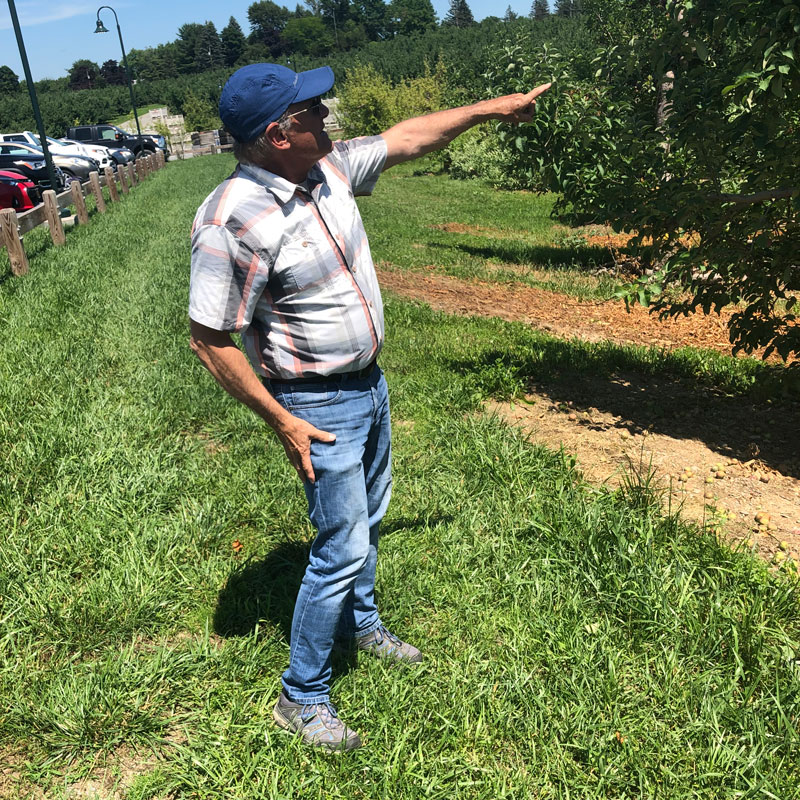 Crist Brothers Orchards contributes labor, equipment, and experience from years of research and development in growing new apple varieties to sate rapidly changing consumer tastes. The number of culinary apple varieties has exploded in recent years; Crist offers 16.
"I'm a cider maker, not an apple grower," says Angry Orchard cider maker Ryan Burk. "I don't think we could do what we do without them."
The farm's small size and out-of-the-way location had made it uneconomical among the sprawling Crist properties.
"It's been exciting to see the viability of the farm renewed to a slightly different use that is still pure agriculture," says Crist, who spends about 10 percent of his time at Angry Orchard. "I'm delighted to be here."
---
What is Grafting?
Apple growers like Jeffrey Crist often use a common technique called grafting to "re-engineer" trees.
Grafting of fruit trees took hold as orchards became widespread around 1000 B.C. Crist Brothers Orchards has been using grafting to produce new apple varieties for 50 years.
Crist says the technique is "pretty simple, although it has to be learned and it requires work."
An existing apple tree is pruned back, and a cut is made into the cambium layer (growing point of the wood) of this tree. A piece of apple wood (the scion) is inserted so the two cambiums grow together to support the new variety.
Crist has been using beaver grafts, notching deep into established trunks and grafting wood into the exposed benches.
Grafting is quicker and less expensive than planting a new tree, which allows apple growers to be more agile when it comes to changes in demand or market trends. Recently, Crist has grafted Honeycrisp apples onto Macoun trees after a surge in Honeycrisp's popularity.
---
Crist's forebears bought what became the farm site in 1883. Today the company grows apples on seven sites totaling 600 acres, five of them owned by the Crist family. It has produced about 500,000 bushels annually in recent years, a fourfold increase from when Jeff joined the business in the 1970s. It has planted more acreage and expects to harvest to continue to grow.
In addition to Jeff, the company is run by his wife Joy, the daughter of an apple grower, son Joel, and daughter Jennifer. Joel and Jennifer are the fifth generation. Jeff, Joy, and Joel all studied at Cornell; Jennifer went to Dartmouth.
Their business caters solely to the fresh, wholesale market. It does not grow cider apples at its own orchards right now.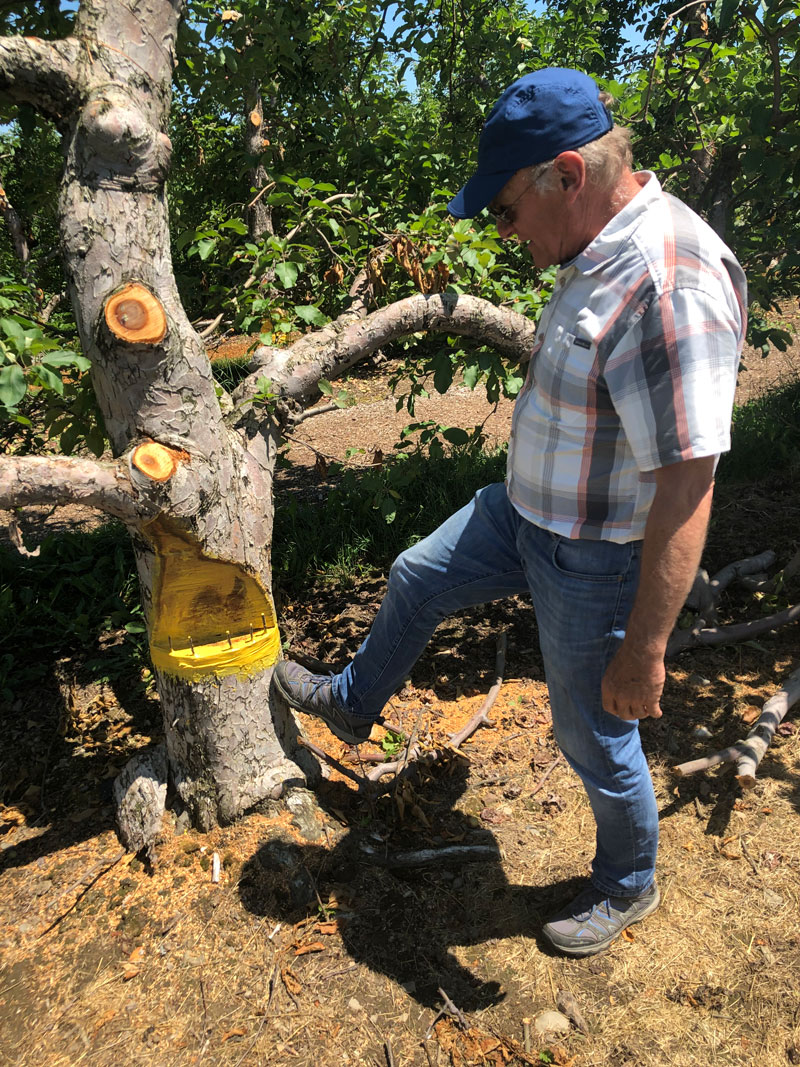 Gregory Peck, an assistant professor of horticulture at Cornell, who has worked closely with Crist and Angry Orchard, says farmers "are growing apples for hard cider on a large scale in the Hudson Valley, something that hasn't been done commercially at a large scale since Prohibition."
Cider apples contain high levels of tannin, aromatics, and acid, says Peck. According to Crist, you wouldn't want to munch on one of the bittersweet varieties grown at Angry Orchard or bake them I into a pie.
The grafting, planting, and other techniques for producing hard cider apples draw on those Crist and his colleagues have honed over decades at Crist Brothers Orchards for other varieties, although they're constantly evolving practices.
"Jeff knows that orchard better than anyone," says Angry Orchard's Burk. That covers soil, topography and climate, the apple's terroir. He adds that Angry Orchard expects to convert its entire Walden property to cider apples by 2022.
Crist's arrangement with Angry Orchard has been renewed on an annual basis, and both sides say they are happy with it.
Meanwhile, the family business is growing, and so is the family: Jeff now has two grandchildren.
"I guess we're working on the sixth generation," he says.