LISA MOIR, OWNER OF THE BLUE PIG, a new (old-time) ice cream parlor in Croton-on-Hudson, is churning out flavors from vanilla to mojito, and she is doing it with fresh, local ingredients.
Moir purchased an existing ice cream store in 2010—but all she kept of the original operation was its name. Discarding the packaged flavor bases, factory-farm milk and canned fruits, Moir scouted farmers' markets for the best ingredients to use in her products. Ice cream requires only four basic ingredients: milk, cream, eggs and sugar. As a defining ingredient, the milk plays a crucial role in the flavor and quality of the final product. "Your ice cream can only be as good as your milk," Moir explains. She sources hers from Hudson Valley Fresh, a Dutchess County dairy cooperative whose milk is free from steroids, antibiotics, high-fructose corn syrup and gum additives.
Developing relationships with farmers is an important aspect of her business, and Moir can't imagine doing it any other way. "It's not the easiest way [to make ice cream], but it's worth it," Moir says. She also grows strawberries, lavender and peppermint—the inspiration for The Blue Pig's Fresh Strawberry and Peppermint Stick flavors—in her garden. "All of the beds are made from reclaimed wood," she adds.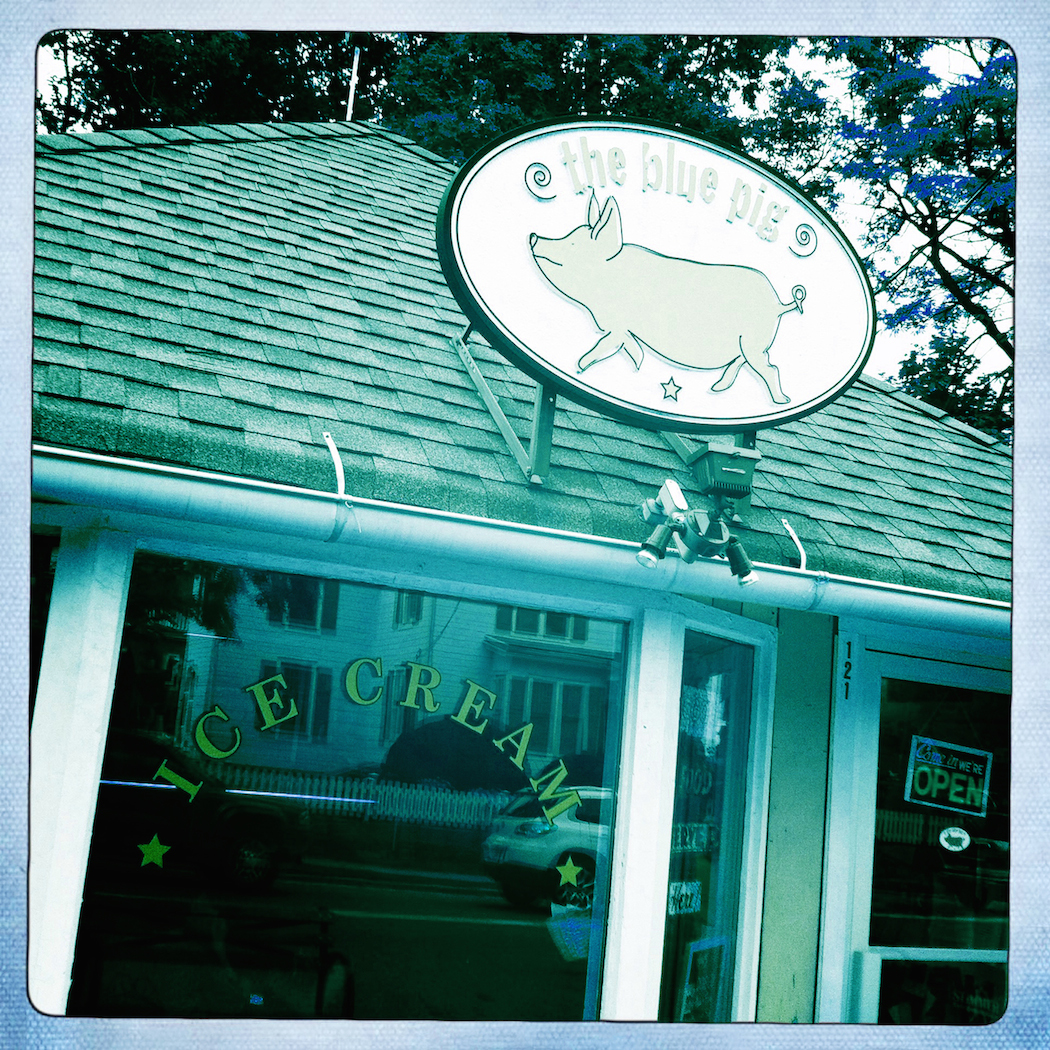 With a social, environmental and flavor-conscious philosophy, The Blue Pig's ice cream selection rotates almost daily. Grapefruit Campari, local peach, bananas foster and ginger are on the rotation during the summer months. If piled-high cones and decadent ice cream sandwiches made with layers of ice cream and sponge cake and covered with chocolate ganache or vanilla frosting don't do it for you, try some locally produced sarsaparilla and vanilla cream in the old-fashioned ice cream sodas and root beer floats, or the scratch-made chocolate sauce and salted caramel on the ice cream sundaes.