Hyperlocal is the name of the game for The Farmhouse Market.
Located in charming Cornwall, the market made a daring move when it announced its opening in October 2020, approximately six months after the pandemic hit the Hudson Valley in full force. Yet since that time, it has become a community staple in the region, welcoming locals and visitors alike to dine, shop, and explore one-of-a-kind offerings from regional brands and makers.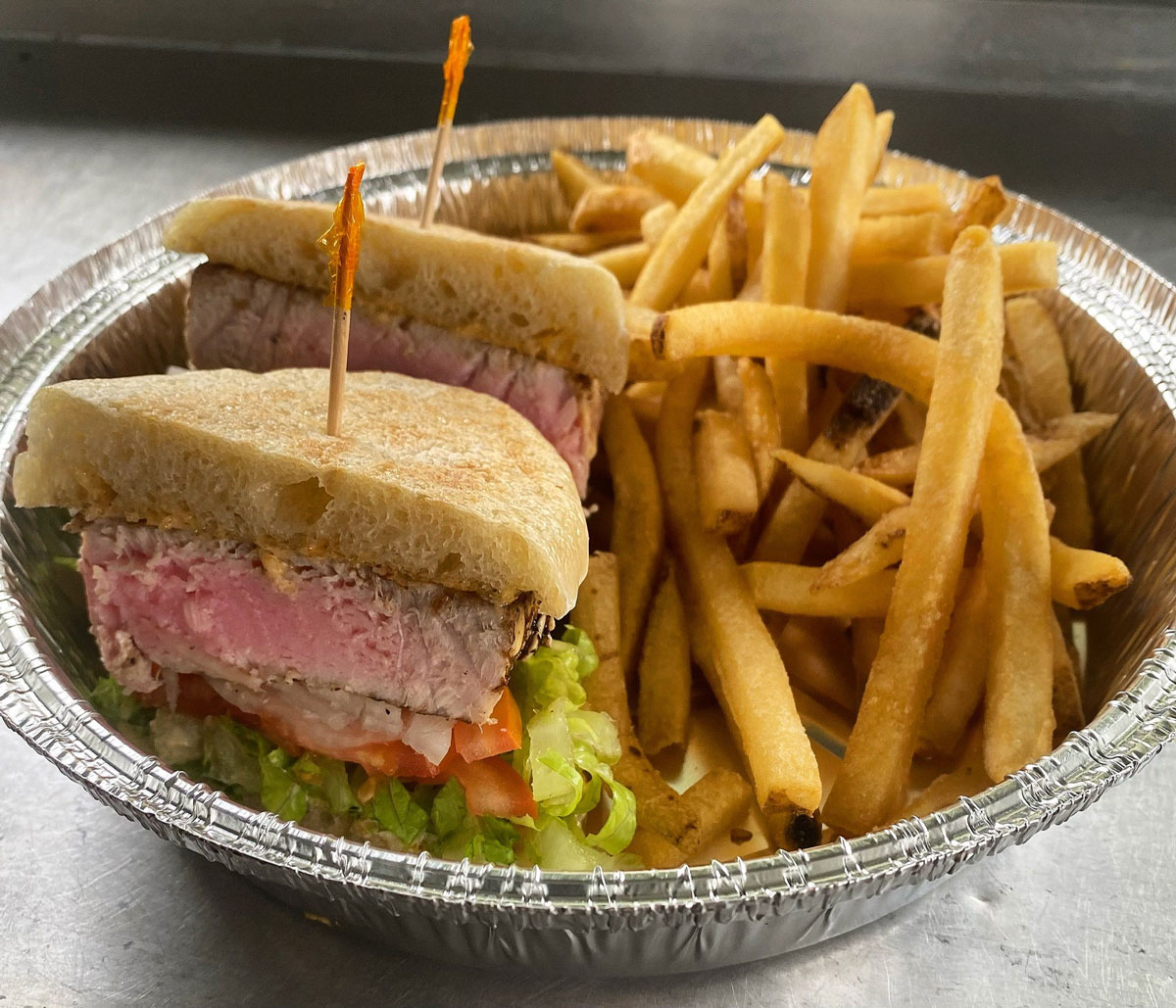 "We not only support local farms and establishments that we love, but we provide customers with a 'corner shoppe' shopping experience where we can delve into each item and explain the history of where it came from," explains co-owner Brittany DeVito. DeVito is one of four co-owners, alongside her husband, Anthony, and their friends Anthony Lanci and Rosey Ott. While each of the owners has a unique background (Lanci is a career chef, Ott is a speech-language pathologist, Brittany DeVito is a fashion industry pro, and Anthony DeVito is crisis management and business continuity consultant), they all share a mutual passion in the form of The Farmhouse Market.
"We feel that what makes The Farmhouse Market unique is that almost all of what we sell comes from somewhere in New York State (specifically the Hudson Valley)," Brittany DeVito notes. "We aim to return to the integral part of any memorable meal: fresh and quality ingredients."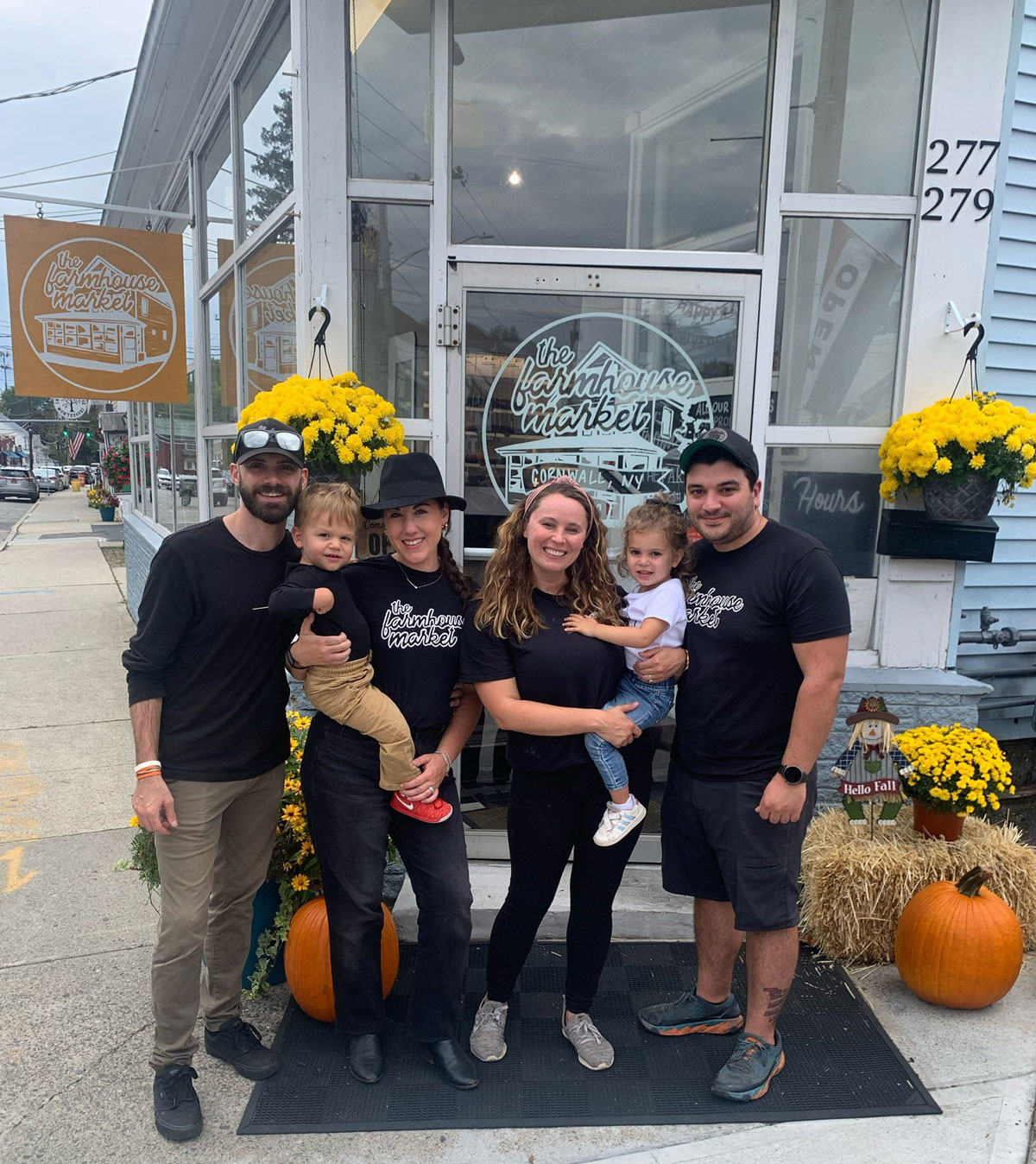 To her point, The Farmhouse Market is a hub for shopping local goods in Orange County. On any given trip, visitors may find Sfoglini pasta, Traveling Spirits NY cocktail infusion kits, Hudson North cider, or Newburgh Brewing beer. Plus, just as the brands are local, so too are they seasonal. Brews rotate according to availability (Newburgh Brewing's Angry Eggbert for the holidays, anyone?), and up-and-coming makers are given a chance to shine inside the storefront. All in all, passersby could pick up everything from a quick snack to a full lunch or even a picnic-worthy spread, thanks to the plethora of meats, cheeses, charcuterie, sandwiches, soups, salads, produce, breads, and more available.
"Customers' shopping experience will not only allow for access to farm-fresh food, local craft beer, and NY cider, but will provide an exploration of the Hudson Valley, all from one location," DeVito notes. "Centered in Cornwall's Main Street Business District, we cater to local residents looking for a special cut of grass-fed meat for a family barbecue, a charcuterie board for a friend's dinner party, and hikers looking for picnic provisions for their Storm King Mountain hike or boat ride down the Hudson River."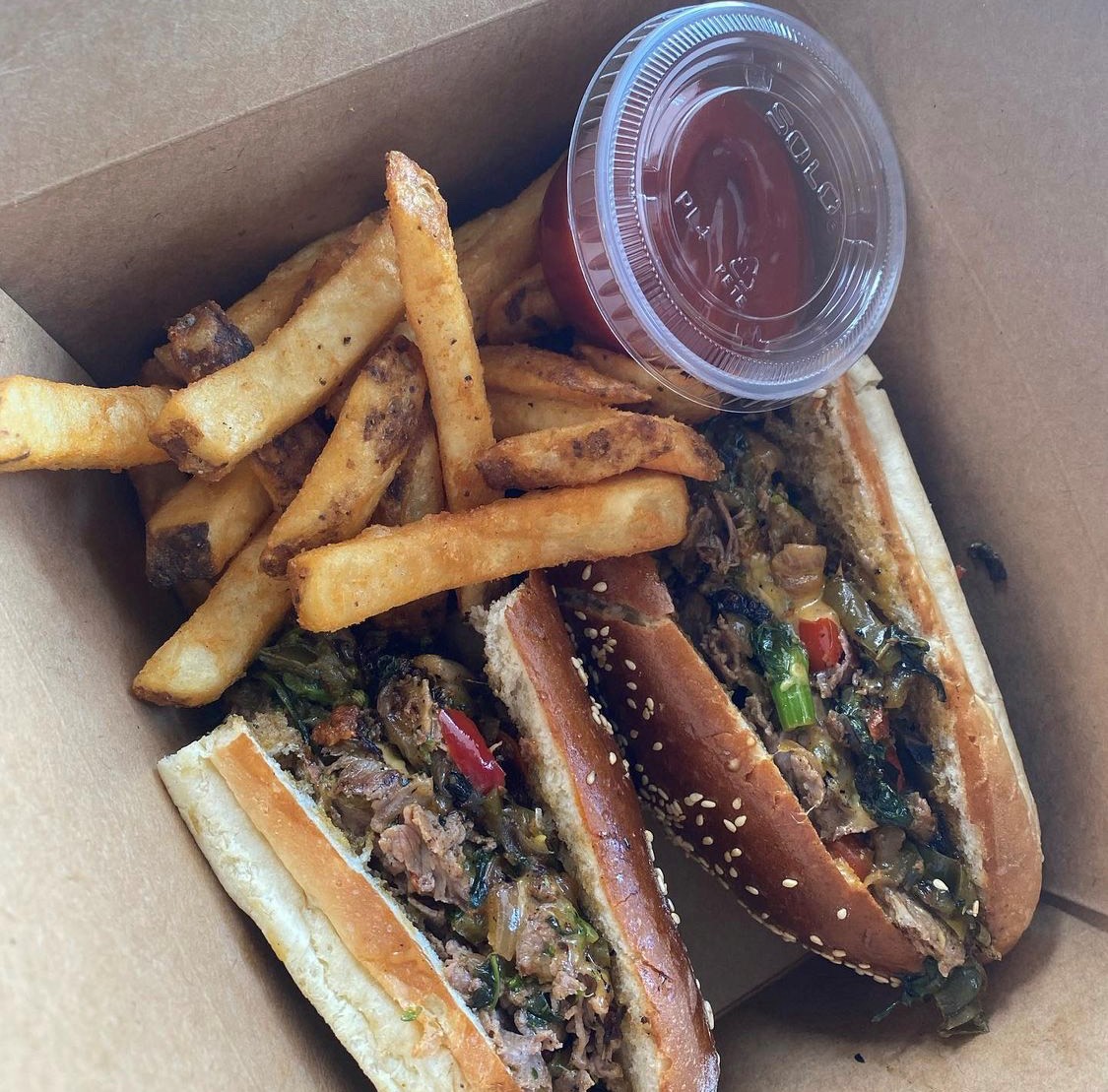 More recently, in December 2021, The Farmhouse Market introduced indoor seating as a way to make the space even more of a destination. With seating for 16 people currently available, the market makes it easy for visitors to pick up lunch, then dig into it right onsite. As for offsite offerings, the market offers both catering and bakery pre-orders to make it easy to get fresh and tasty fare for everything from company lunches to family dinner parties.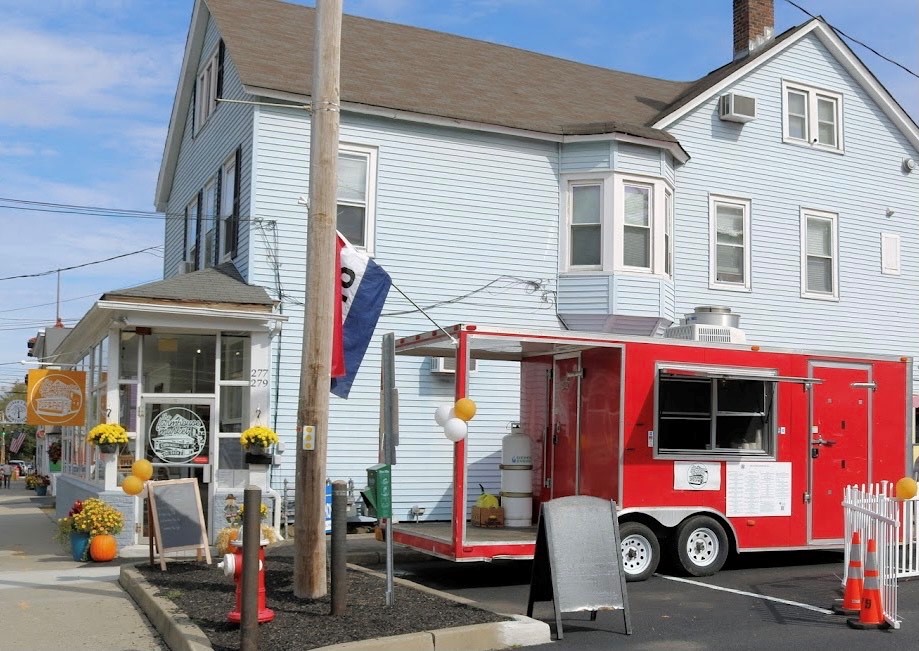 Plus, did we mention The Farmhouse Market has a food truck, too? Launched in June 2021, the food truck is already a hit, thanks to its mouthwatering, seasonal menu. Locals can find it parked next to the market, unless it's booked for another event in the region, on Fridays through Sundays. Depending on the week, the truck could serve anything from smash burgers and hot dogs to flat top grilled cheese, tempura fish and chips, Hudson Valley cheesesteaks, tuna melts, or spicy and crispy chicken sandwiches. And that's just the start. Since nearly all ingredients come from local farms and establishments in New York, offerings are ever-changing. That being said, if you can get your hands on the Mac Supreme Smash Burger, made with two 4 oz Wonder Farms (NJ) Angus beef patties and topped with melty Cabot Cheddar (NY) along with shredded lettuce, onions, pickles, and secret sauce on a toasted Beacon Bread brioche bun, we highly recommend it.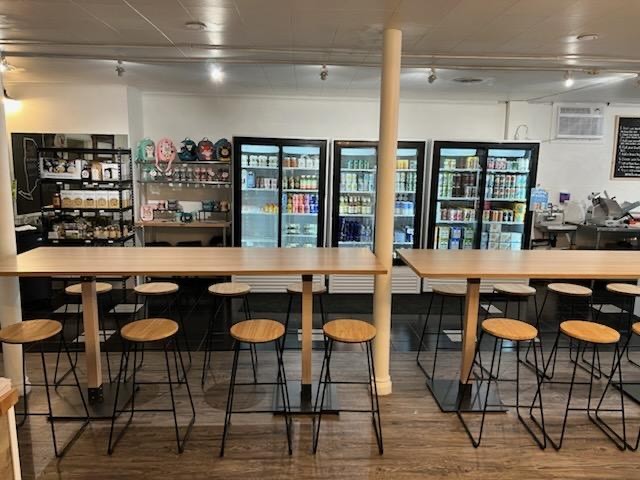 Looking ahead, The Farmhouse Market's owners are excited to expand their roster of local food and drink on offer, as well as to introduce new and seasonal specials. For up-to-date offerings and announcements, follow @thefarmhousemarketny on Instagram.
The Farmhouse Market
277 Main St, Cornwall
845-458-5178