THE HUDSON VALLEY HAS AN embarrassment of riches when it comes to fresh farm products. And as the popularity and interest in fresh produce seems to be continually growing, so, it seems, does the number of markets. In some towns 15 years ago you might have struggled to find local lettuce in season; now it's almost as if a new farmers' market springs up with every new crop that's harvested.
Pascale LeDraoulec, market director for the Hastings-on-Hudson, Irvington and Chappaqua Farmers' Markets, agrees. "I think people have become much more food savvy. They've tasted good food and farm-fresh food—food that hasn't been processed or that hasn't traveled for a gazillion miles on the road—and they've discovered that it tastes a lot better," she says. "Also, people have become much more educated about the environment and how important it is to eat local for political reasons, environmental reasons, cultural reasons."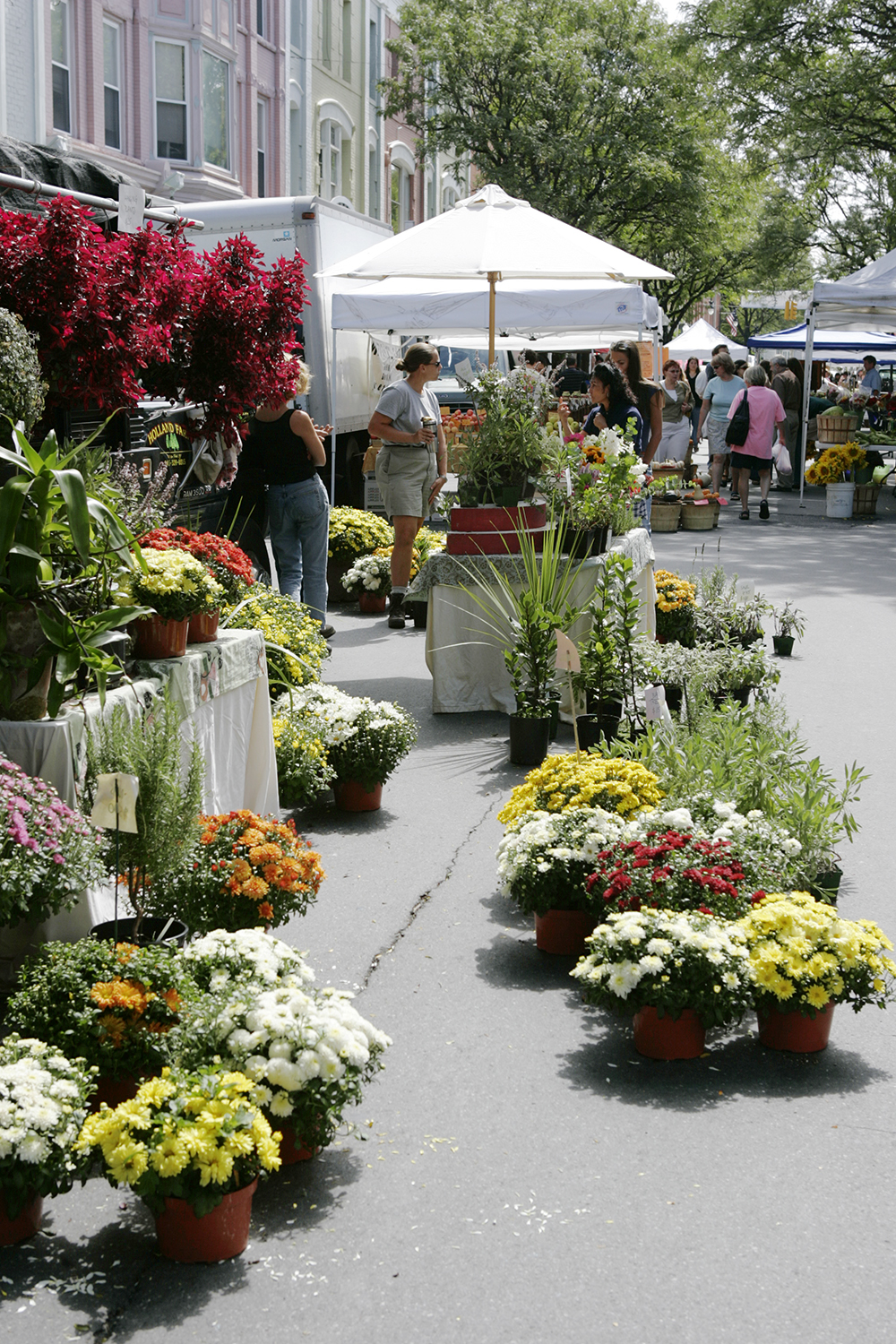 Another new twist is the rise in popularity of farmers' markets among a younger demographic. "What we see is a significant level of engagement in a younger group of people—those that are in college and those with young families," says Frankie Rowland, from Community Markets, a management group that runs 18 farmers' markets in the lower Hudson Valley. "They've grown up being more aware of what is good food. There is an obesity issue that has been brought to the forefront, as well, so there's definitely more awareness within that group."
These observations from market managers, in fact, fall right in line with survey data recently released by the Kellogg Foundation. Of those surveyed in April of this year, a whopping 89 percent said their source for fresh fruits and vegetables was within walking distance, or at most a short drive away. Significantly, 70 percent of those responding said they purchased fresh produce from a farmers' market or a farmstand in the past year (but only 14 percent said these markets were their "regular" source for fruits and vegetables). Another 64 percent said it's "very important" or "somewhat important" that produce be organic.
Good farmers' markets can bring much more to a location than just fresh produce. "In most cases, the original intent of the farmers' market was to help support local agriculture and farmers and processors," Rowland says, "but what it's become is more of an attribute that villages and towns want to call their own." Some villages, in fact, have become identified by their farmers' markets—more than just outdoor grocery stores, they've become attractions in and of themselves, offering full meals, entertainment, crafts, scheduled events and more.
"I think the reasons why every village wants its own market is because of the tremendous sense of community it creates," LeDraoulec says. "They've really become the modern-day town square." In the parking lot of the village elementary school, the Wednesday afternoon Irvington Farmers' Market, for example, has become a popular weekly after-school hangout for local teenagers.
Cheryl Paff, for the past ten years market manager of the Rhinebeck Farmers' Market, one of the largest markets in the mid-Hudson Valley, agrees that, "There are definitely more and more [farmers' markets] popping up," but, she says, the non-profit entity isn't exactly a cash cow. "The goal is to break even at the end of the year."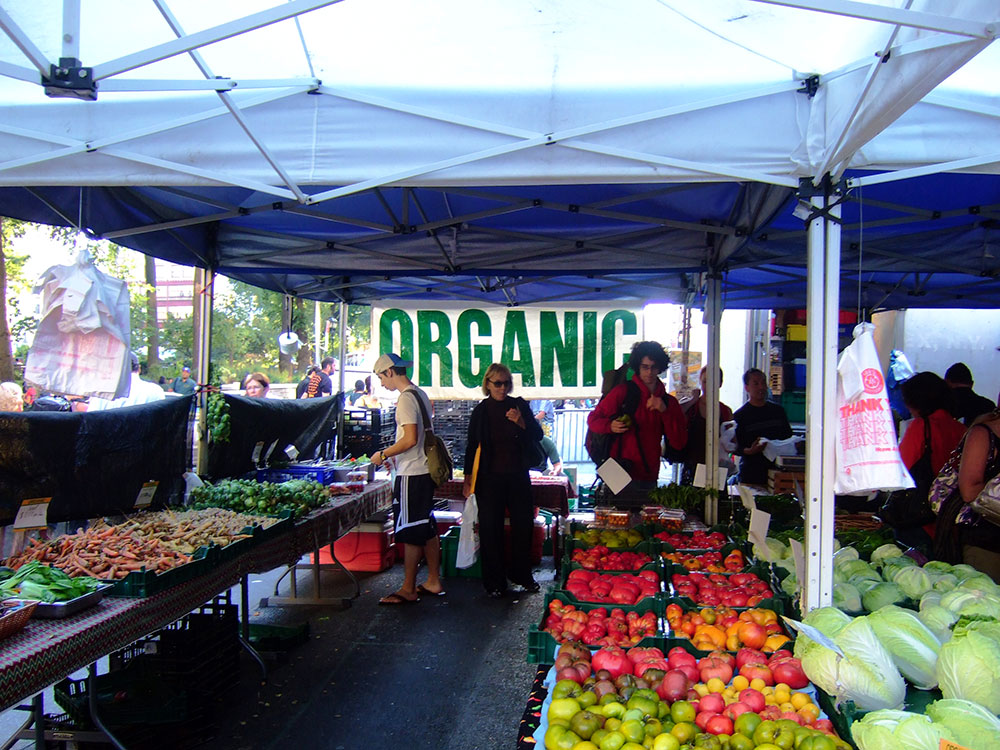 Meanwhile, many successful farmers' markets continue to innovate and experiment with new ways to attract customers. Some markets are adding attractions specifically for children, so that visiting the farmers' market becomes something the family can do together. Another growing trend is for markets to become year-round events, moving inside during the colder months, as the Cold Spring, Beacon, Rhinebeck and Chappaqua markets currently do. "I think that's the trend," Paff says, "I think you're going to see this region is going to be year-round for farmers' markets."
Market managers seeking to round out their offerings and fill their markets are pressed to search farther and farther for farmers to fill their space and are always on the lookout for unique products.
This season, market goers can find all kinds of new products at farmers' markets: In Warwick, there's ostrich (from a farm just over the state line in Pennsylvania). In Cold Spring (which this year moved its market to Boscobel), there's wild-caught fish and shellfish from Seatuck Fish Company (from Long Island). And a vendor at the Beacon Farmers' Market who is selling wine and beer from Hudson Valley producers also vends Blue Point oysters and shellfish from Long Island.
Consumers are looking for a one-stop experience, and farmers' market mangers are eager to respond. The role of the farmers' market continues to expand—on line, where markets, like the Pine Bush Farmers' Market keep in touch with customers via Facebook. Others like Rhinebeck and Community Markets keep expansive websites and offer an archive of recipes and blog posts. Still other markets offer weekly e-blasts to keep customers up to date on what's happening at the market. One thing's for sure: There's always something happening at a farmers' market.