J. Stephen Casscles brings over 45 years of experience growing heritage grape varietals to Milea Estate Vineyard in Staatsburg. He himself owns a farm in Athens, called Cedar Cliff. On 12 scenic acres, he cultivates more than a hundred rare varietals.
"I have been growing French-American hybrids since I was 14 years old and when I started working at Benmarl Vineyards around 1974," Casscles says. He wrote Grapes of the Hudson Valley and Other Cool Climate Regions of the United States and Canada (2015), the result of a decade-long effort.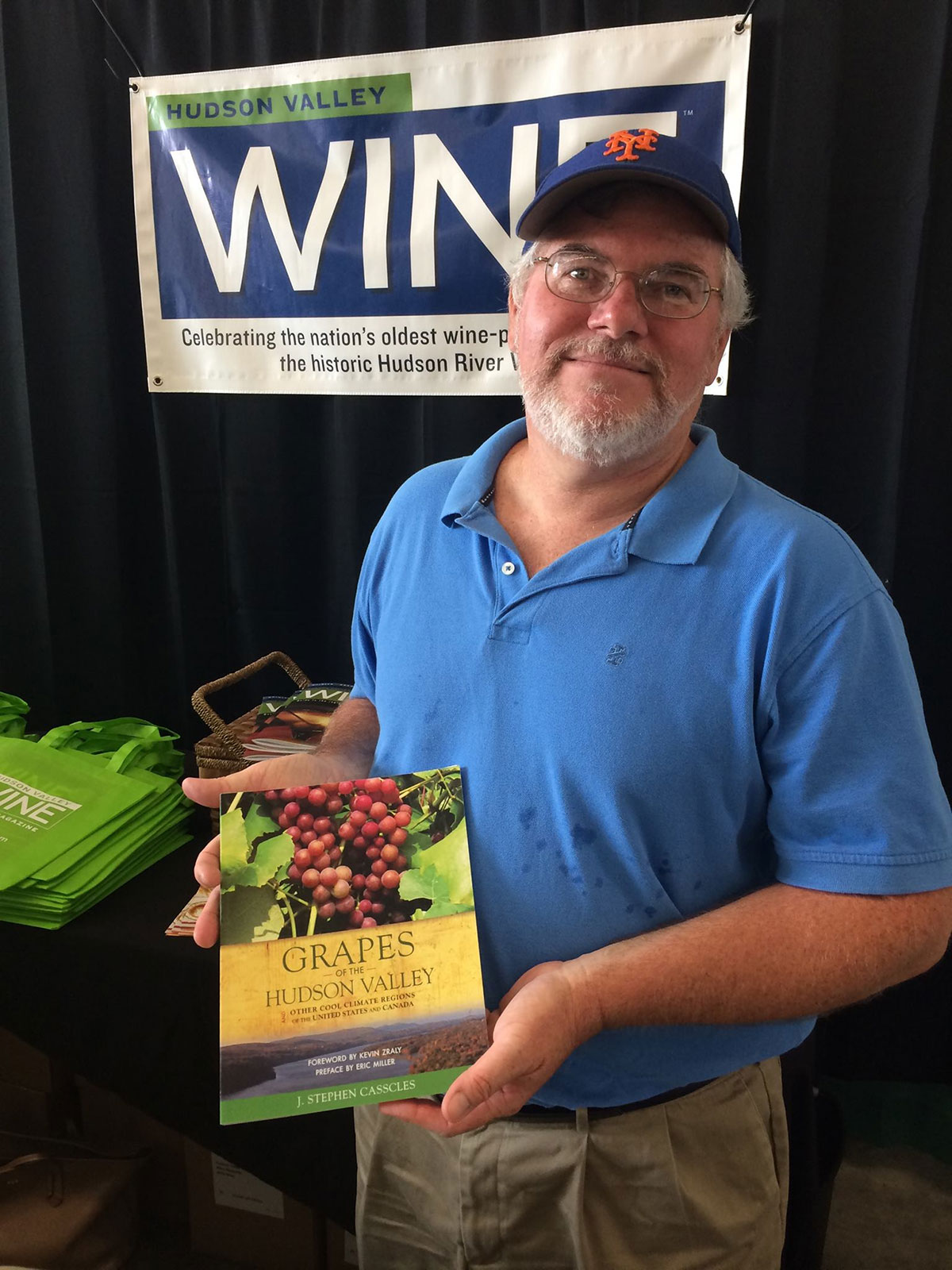 This text chronicles the history of the fruit-growing industry in this region. In addition, the author details over 170 grape varieties arranged by breeder. The book provides important historical context on the breeders' families and their goals for hybridizing. Casscles became fascinated by hybrids, as they are much easier to grow here. In addition, the resulting wines reach a higher quality than vinifera (common Old World varieties) would in this region.
"Almost every grape that is covered in the book I either grew or knew a grower who grew them and made wine from them. On my tasting notes, I keep a list of all my notes for wines tasted, so I organized those binders (about 15 of them) by grape variety. So, I could see what common descriptors would be for a grape variety, how they aged, and the kinds of wines that I made from them," he explains.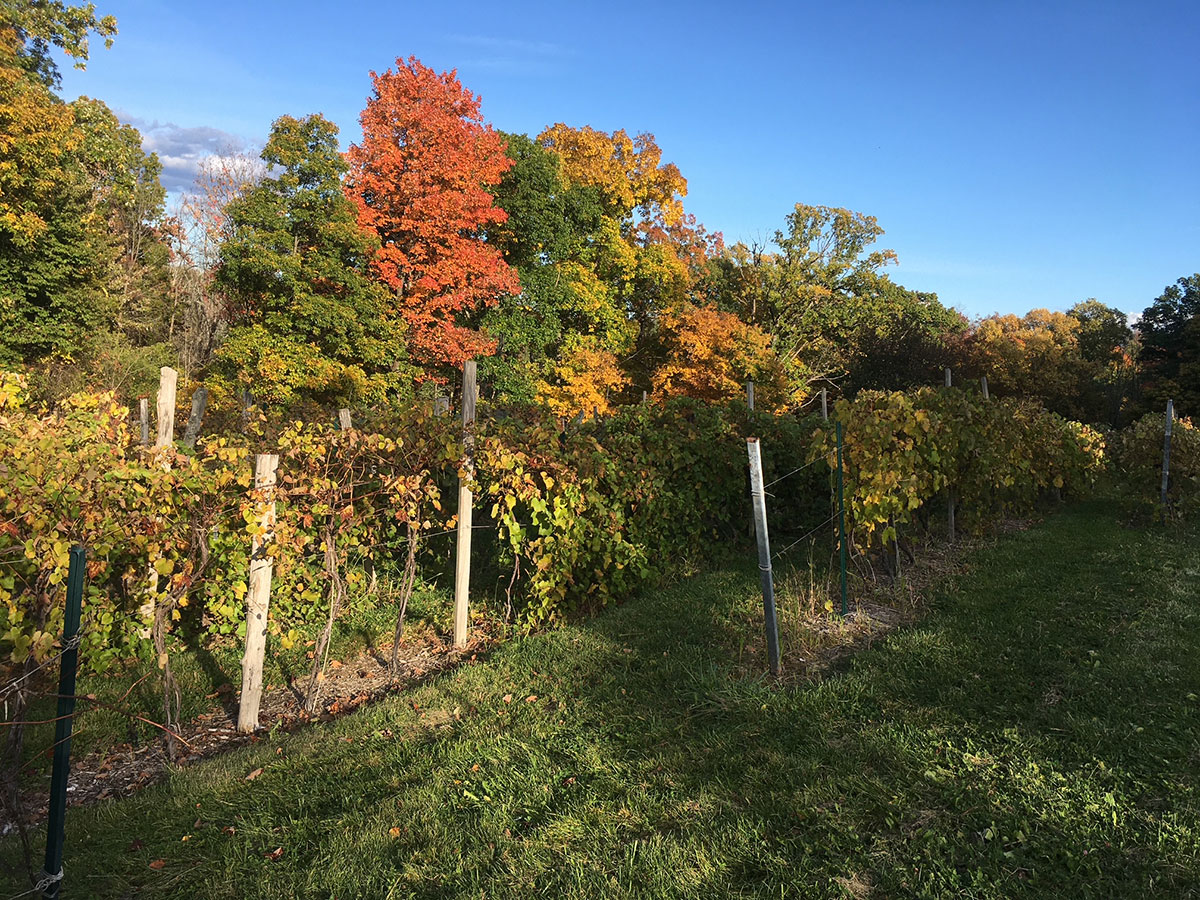 Casscles notes that the Hudson Valley is an incredible place to grow high-quality fruit. It's a common misconception that the region's climate makes it difficult for growers. According to Casscles, commercial fruit growing has been productive since the mid-1800s.
In his book, he traces the history of this field. Farmers focused on a mix of fruits, including grapes, berries, currants, and stone fruit through the 1860s. In fact, Casscles' family operated a mixed fruit farm in Marlboro during this period. They grew grapes, but also raspberries, strawberries, pome fruits, currants, and more. Then, they shipped produce to New York City via evening Hudson River Dayliners.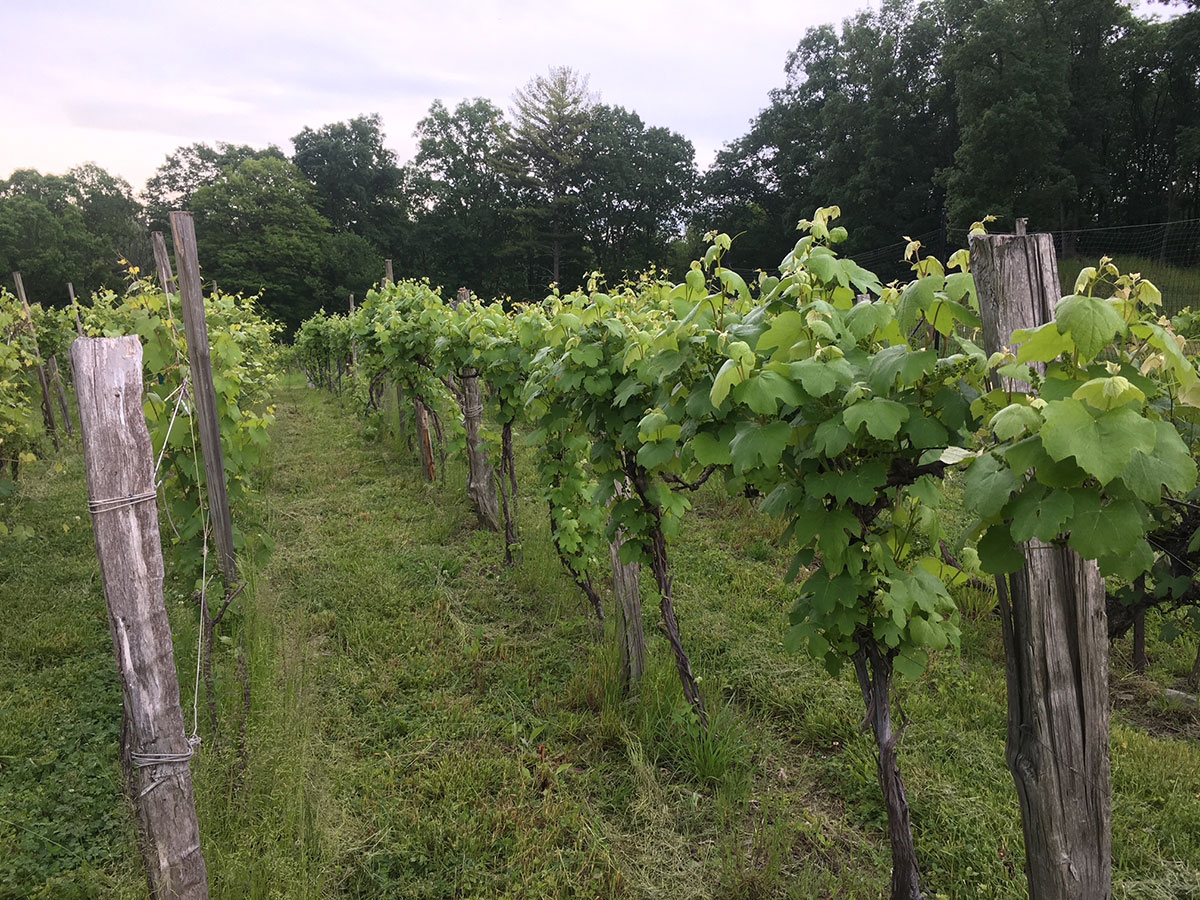 Even more fascinating, they ran a weekend boarding house at which they served homemade cider and wines. This farm stood right across the street from what is now Benmarl Vineyards (where Casscles began his winemaking journey). There, A.J. Caywood cultivated Dutchess (one of the best native American hybrid grapes for wine production) and other heritage grape varieties.
Similarly, in the mid-to-late 1800s, other breeders from Marlboro, Newburgh, Iona Island, Poughkeepsie, and Croton Point crossed European varieties with North American species to create more sustainable grape cultivars.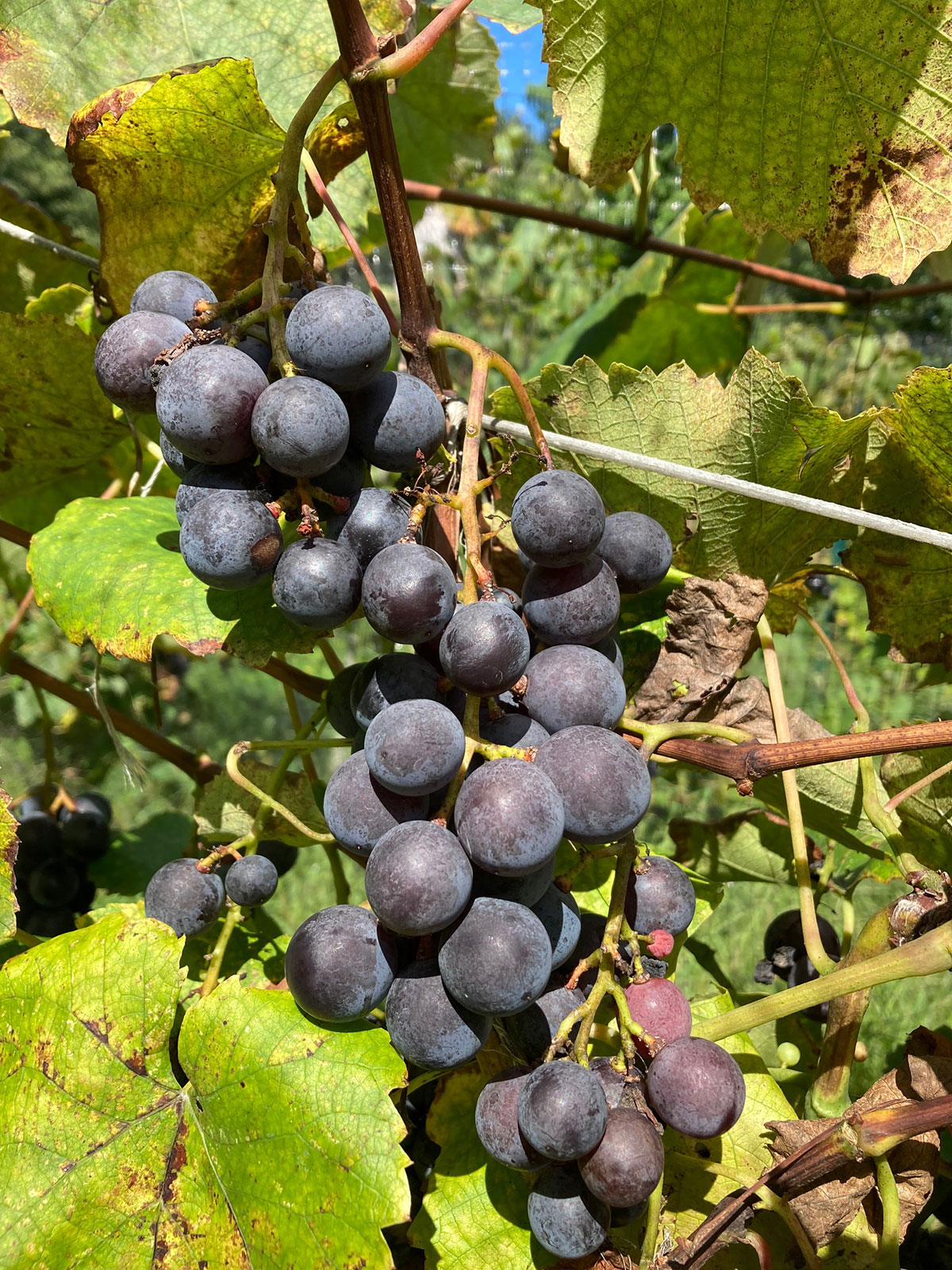 Today, Casscles grows French-American hybrids, 19th-century heritage grape varieties from the Hudson Valley (and beyond), and rooted chance hybrids. With the Hudson Valley Heritage Wines project, he and the team at Milea Estate Vineyards aim to conserve these historically important grapes. From a creative standpoint, they also seek to express them through world-class wines.
"I think now with the Milea project, it is to better broadcast the existence of these hardy hybrids and the quality wines that they can make. [The mission is to] get other growers to grow them, nursery owners to offer cool climate hybrids to growers, and for wineries to make wines from them," Casscles explains.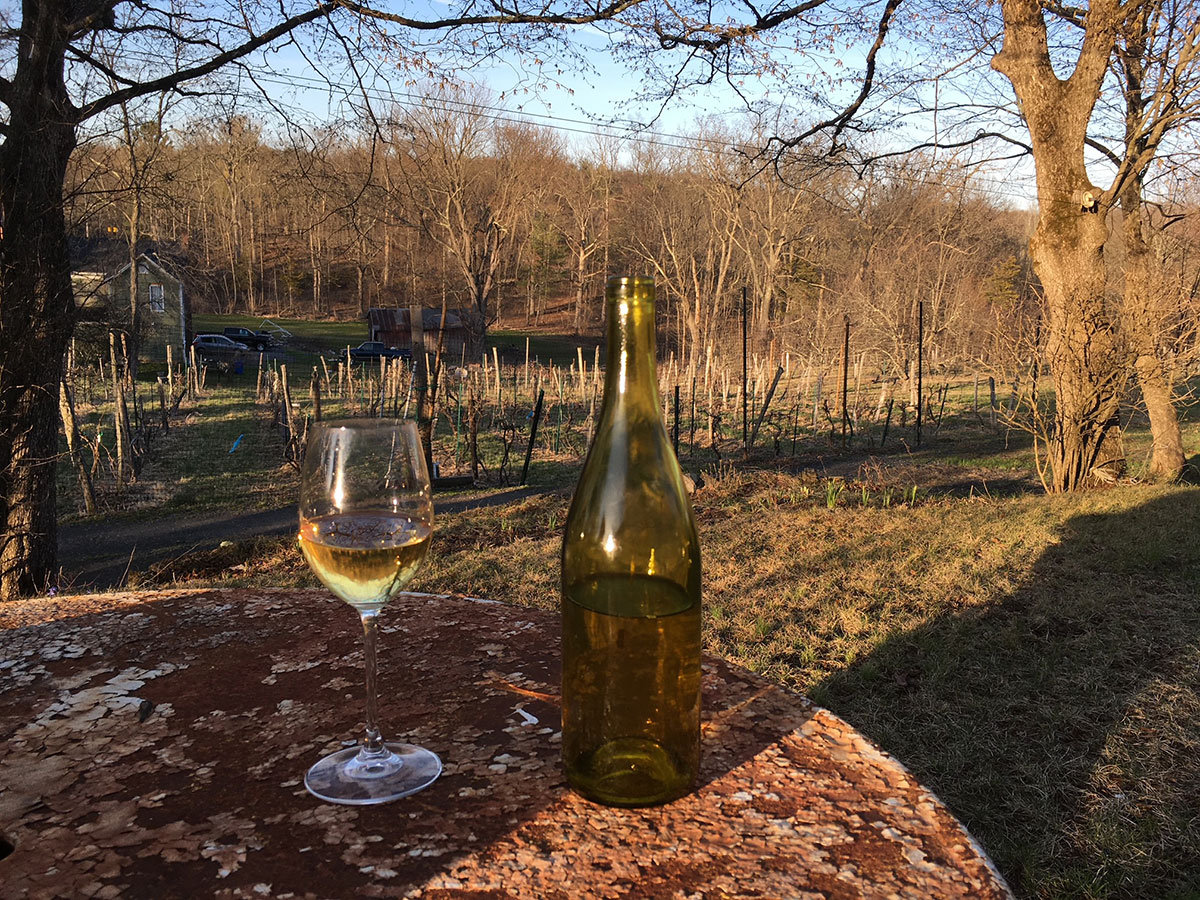 It is difficult to inspire wineries to make or carry these cool climate heritage wines if they are alone in the venture. Similarly, a grower won't have a motive to cultivate them if wineries are not interested in using them. Further, commercial nurseries need to provide these heritage varieties for growers.
"That is how you can promote these varieties, leading by example, and hopefully others will follow suit…. I like the wines that they make and I noticed that they were much more productive and fungus disease-resistant than vinifera grapes," he says.
These varieties, namely Hudson Heritage grapes like Bacchus, Empire State, Jefferson, and Downing, are more able to survive harsh winters and seasonal droughts. Casscles adds that they've been easier to grow in the summer. Instead of toiling the days away spraying and replanting dying vines, he was able to go swimming and hiking.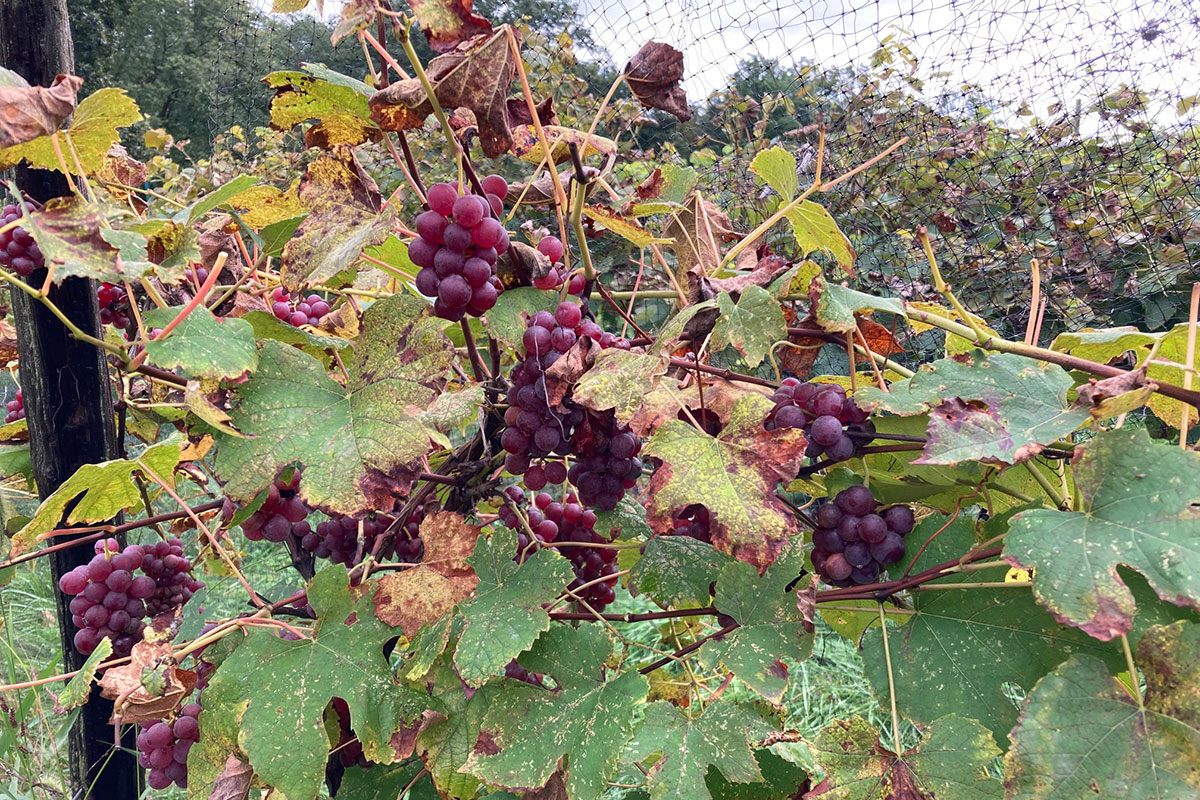 In fact, the Hudson Valley Heritage Wines site provides detailed information on characteristics of all of these varieties. For example, Casscles traces Bacchus back to Newburgh-based breeder J.H. Ricketts in 1879. This highly adaptable grape creates big, fruity wines with notes of strawberry and black cherry (that improve with wood aging).
Like Dutchess, Delaware is extremely productive and versatile. Though it was first identified in Ohio, nursery owner A.J. Downing of Newburgh named the variety. Delaware grapes can produce floral sparkling wines and dry white table vino. Pick up anything from white peaches and guava to honey and almonds from a glass. In addition, because they can hang on the vine for a long time, the grapes make stellar dessert wines.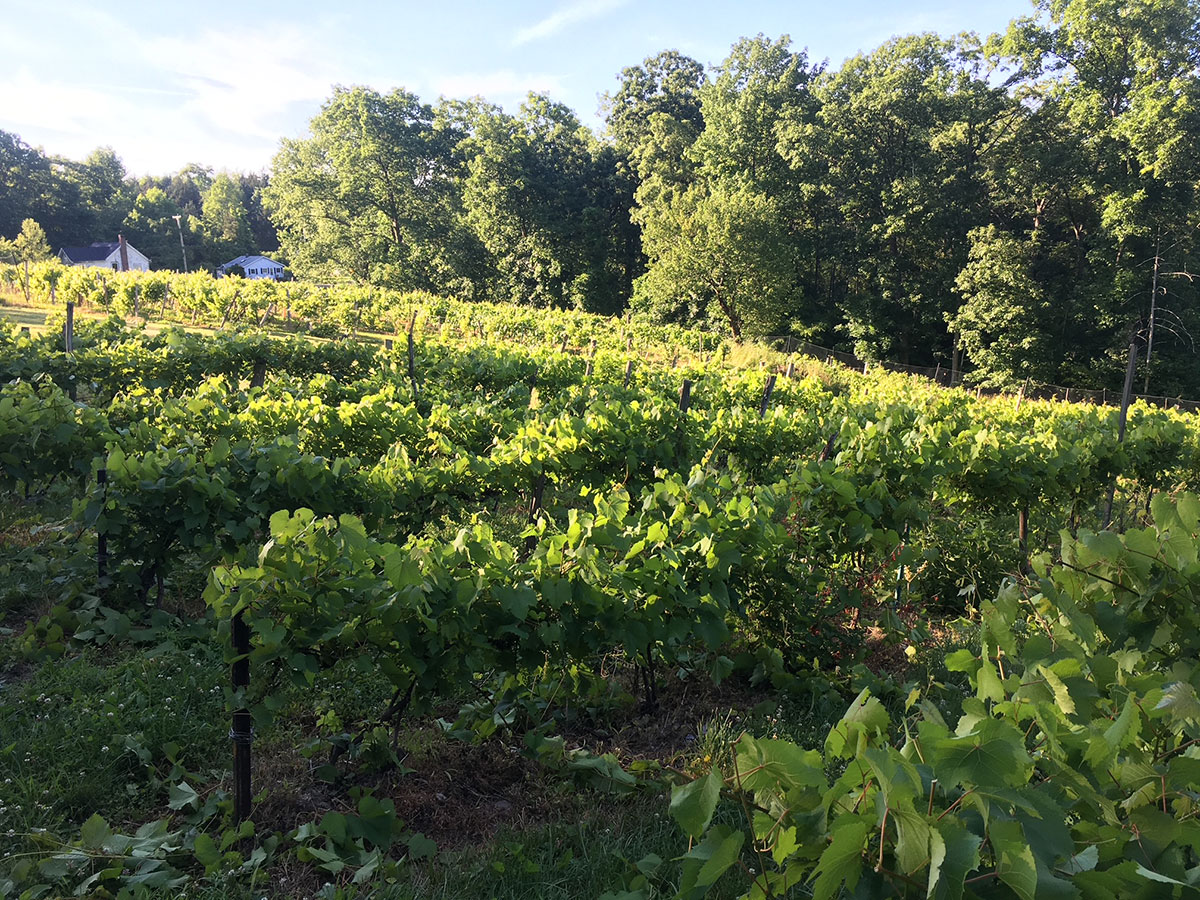 His resources for French-American Heritage varieties and New England-bred grapes are just as informative. However, Casscles's research into chance seedlings might be the most compelling for oenophiles.
"These chance seedlings were found mostly in my compost pile or in the vineyard. I would make wine at my home, and the pressing went into the compost pile or in the vineyard as fertilizer," Casscles says. Since he studies grape ampelography (the study of identifying grape varieties and their genetic heritage), he noticed certain traits that indicated these seedling varieties would be disease-resistant. He also drew on his experience working with Lucie Morton, who translated the Pierre Galet book that aided Casscles's research. Characteristics like growth habit, leaf patterns, and coloration demonstrated the seedling resilience. On the other hand, he found vinifera in their gene pool, meaning they would make high quality wines.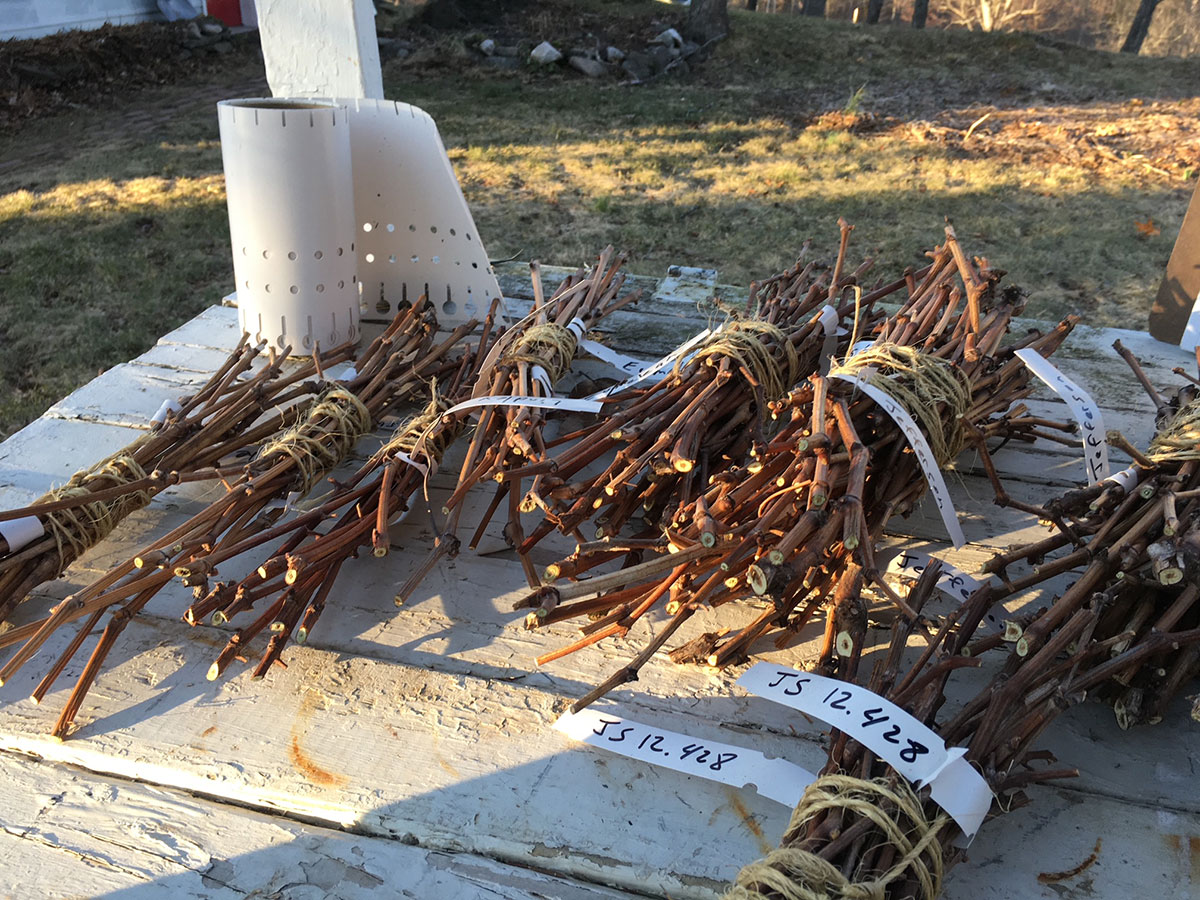 "So, I isolated these varieties and put them in my vineyard. From one plant, I made cuttings to propagate more of them….I selected a few of these chance hybrids, and after further evaluation, made wine from them. I have been evaluating them in the field and in the cellar for about 25 to 30 years," he notes.
Casscles discovered they are exceptional cool-climate grape varieties. He named them after members of his family tree. After all, he carries on the tradition of growers and vintners that came before him. They are Pallmer (his father's middle name), Annie Noir (for his great grandmother), and Lynwood (his grandfather's first name). The other he dubs "Mystery Red." It is unclear if this is a clone of Le Colonel, or different enough to be considered a new cultivar.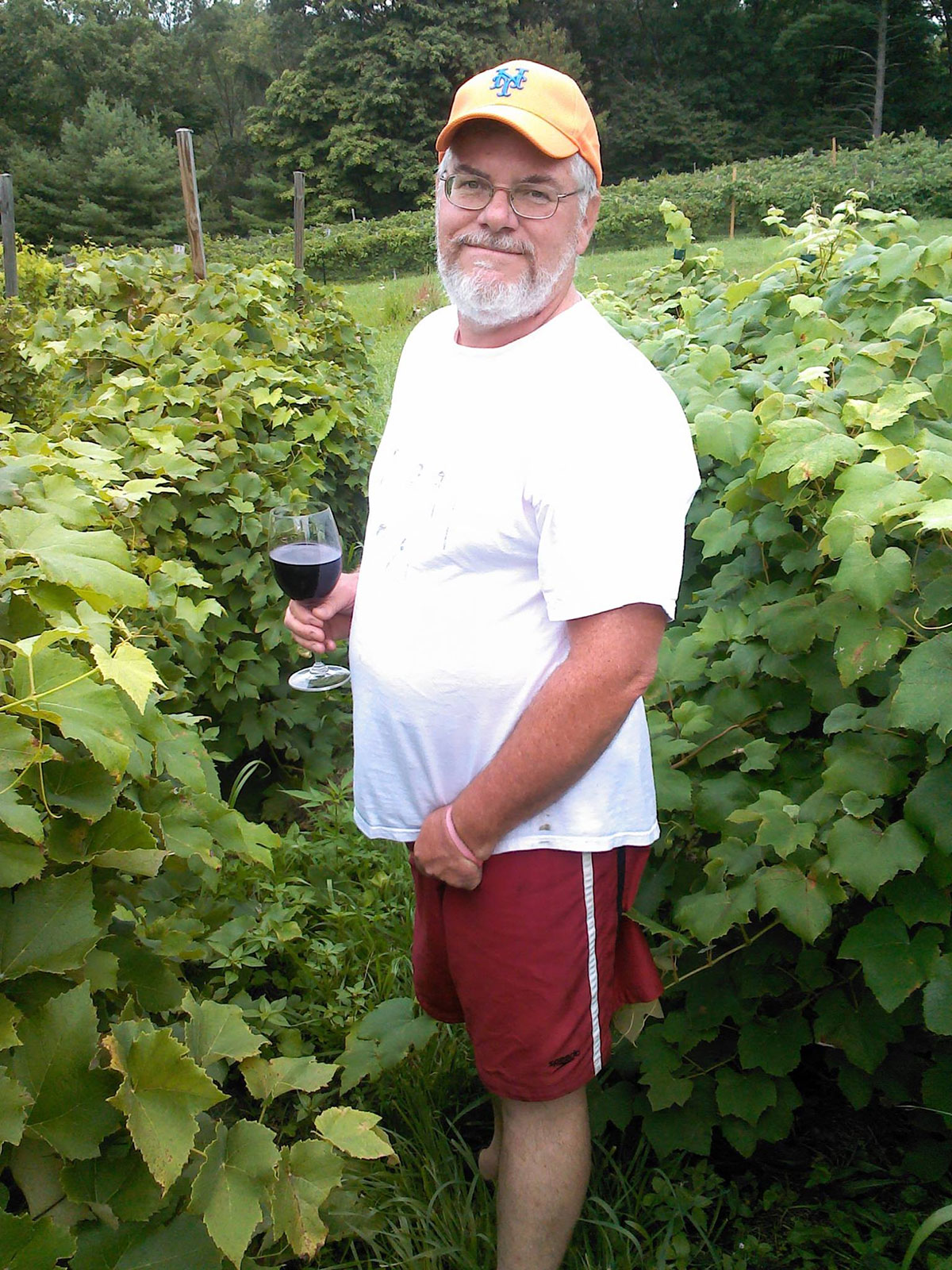 "I have only identified three varieties that are chance seedlings (and perhaps a fourth). As with the other Heritage varieties, I just want to share them and get them out to growers and wineries. I am not looking now to identify any more chance seedlings; it takes a lot of time and chance. I do not want to suggest that a particular variety is superior when I have not tested them fully," Casscles states.
Annie Noir wines feature soft tannins and jammy notes of berry fruits. Clean and pleasant, they also yield subtle notes of raisins and anise, followed by cooked plums and light black pepper. Pallmer resembles a Malbec in substance and flavor. Look for notes of cooked mulberries and prunes, black raspberry, and lavender in this highly aromatic red. Lastly, a mahogany wood finish balances this complex wine beautifully.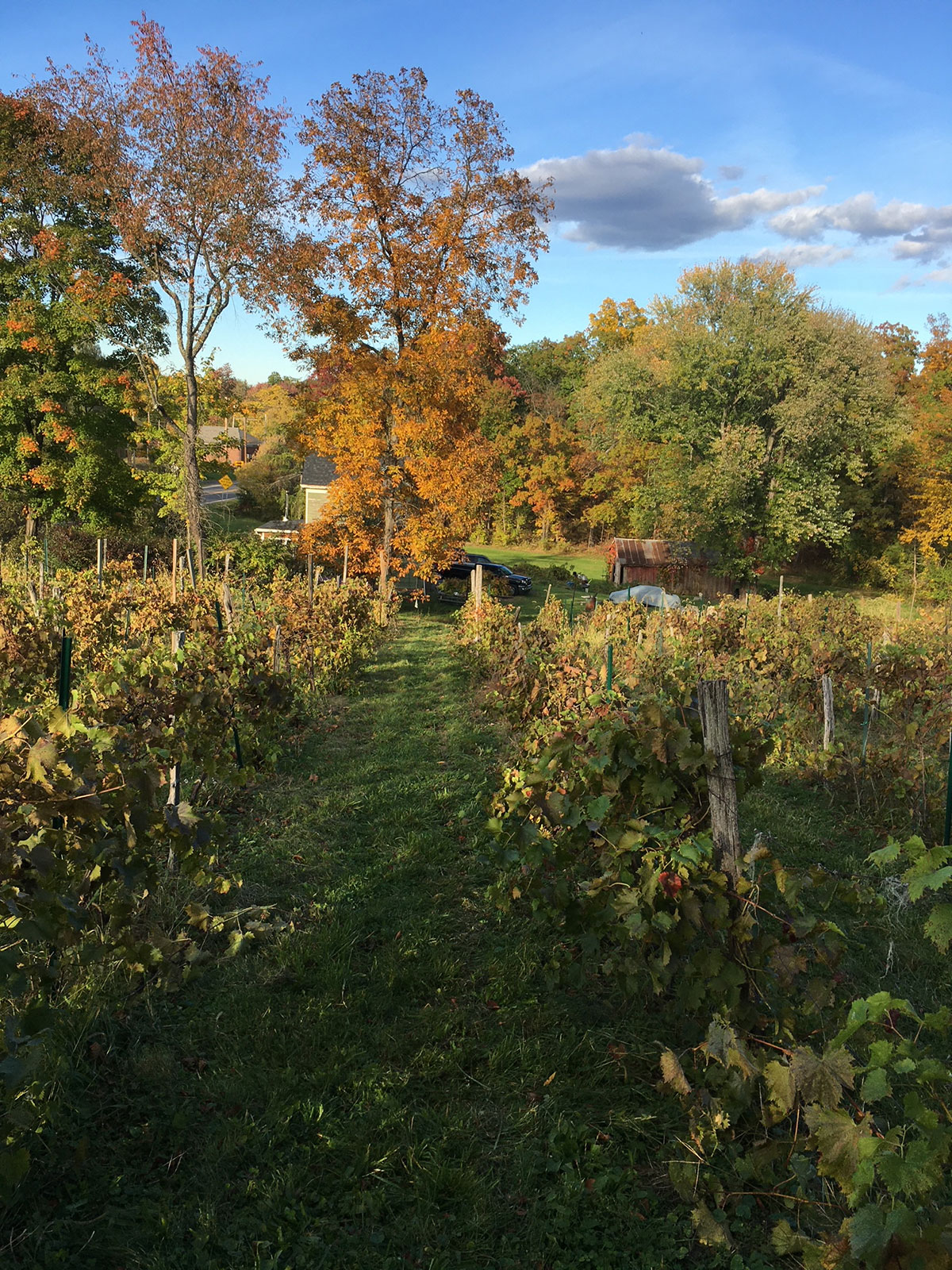 In addition to his work with the Hudson Valley Heritage Wines project, Casscles is nearly finished with the second edition of his book. Hoping to have the book in print by summer 2022, he added two new chapters of 19th-century varieties that were developed in the New England area.
"I wish to thank the good people at Milea Estate Vineyards (Barry and Sang Milea, Bruce Tripp, and Ed Evans) for their support and confidence in me," Casscles concludes. "With our wonderful staff of growers and winemakers, I hope to make some truly lovely wines that will be of historic value and push the cause of growing grapes in a more sustainable manner."
Head to Milea Estate Vineyard to sample wines made from these heritage varieties, in addition to classic old-world vinifera styles such as Cabernet Franc, Chardonnay, Riesling, and more. Check their website for updates on offerings and upcoming bottle release events.