IN THE THROES OF POLLUTION and overfishing issues that have peaked over the past 50 years, today's seafood industry has a less-than-stellar reputation. Hudson Valley Seafood Company, based in Central Valley, is working to change that—one sustainably-caught, hand-patted crab cake at a time.
"We appreciate the ocean's power," says CEO Casey McCann, "but we also recognize its fragility. It's something we are all very passionate about here—and that's why we're strictly a sustainable fish market."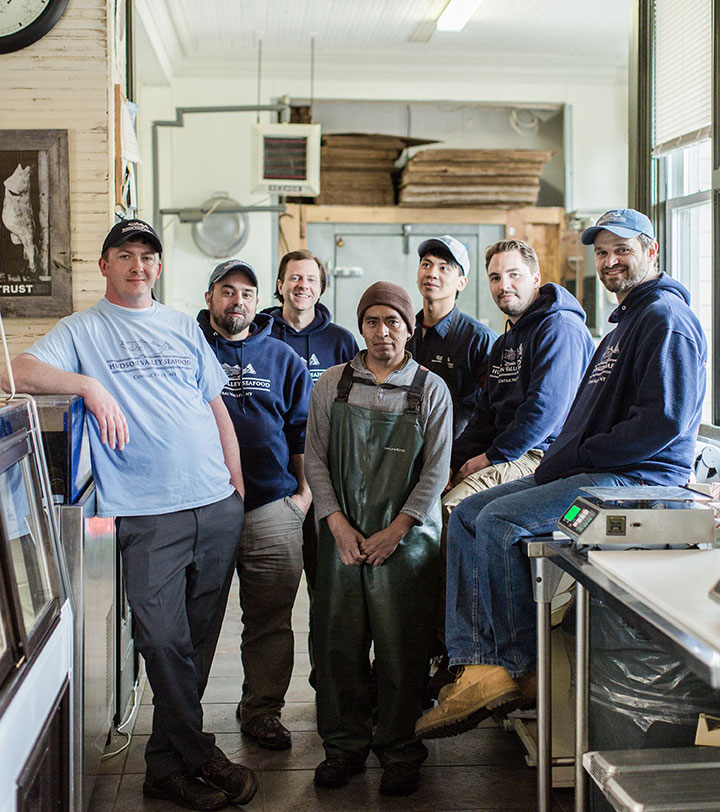 For 35 years, the company, formerly Vito Formica's Wholesale Seafood, has been a leading force in dock-to-table connections for the area's restaurants and markets through its hand-curated selection of seafood, chosen daily by company owner and president Tom Cuccaro. The brand expanded last year with a flagship retail store in the historic Central Valley Train Station building, and will return this summer to farmers' markets across
With a wooden shingle exterior and eclectic nautical decor within, the market transports guests to a scene right out of an oceanside vacation on the Vineyard. A huge chalkboard behind the counter lists the daily specials and overlooks the shop's rotating stock case, live lobster tank and in-house cutting station. Fresh wahoo, Atlantic salmon, ahi tuna, scallops, Icelandic cod, crab and more fill the case, and in the freezer are house-made chowders, bisques and clam stuffing.
"People in the Hudson Valley ask questions about our seafood. That shows they care about where it comes from—and that's a good sign for the future of our oceans," notes McCann, a Wallkill native who got his start in the business at age 12, working part-time at Gadaleto's Seafood & Restaurant in New Paltz. "If more people don't start caring and continue eating unsustainable seafood, we won't have any left in the wild in 20 to 30 years."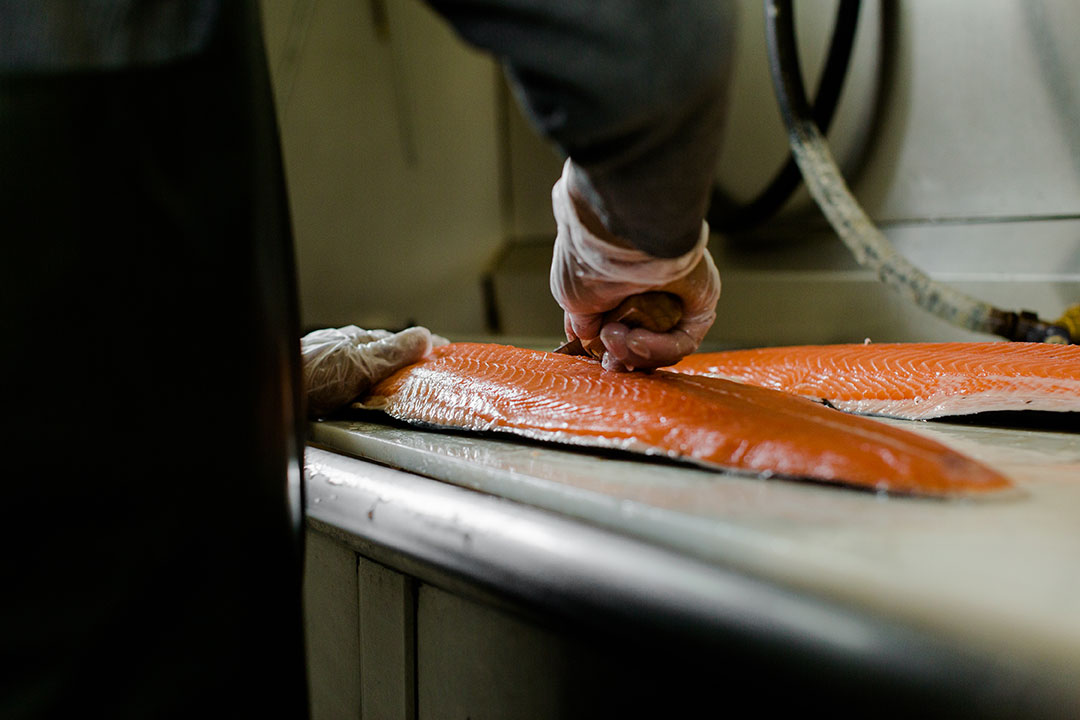 "Wild caught" doesn't always mean "sustainably caught," McCann explains. In large-scale fishery operations, netted pens are used to confine large groups of wild fish, often leaving them little space to swim, which can allow disease to spread quickly. The fish are given antibiotics and may even be treated with dyes to bring back their natural color, he adds. And this wholesale collection of a single species—as many the huge net will hold—may deplete its population in a given habitat too suddenly and drastically for it to recover.
On the other hand, farm-raised seafood, which can be sustainable and lessen the harvest pressure on wild species, also can contribute to ocean pollution if farmers don't take the right precautions. "Unsustainable fish farms dump waste from their pools right back into the ocean," McCann stresses. "Sustainable farms will filter the used water so that it's actually cleaner than the ocean it's being returned to. You can taste the difference when seafood is raised right. It's our job to know who to buy from."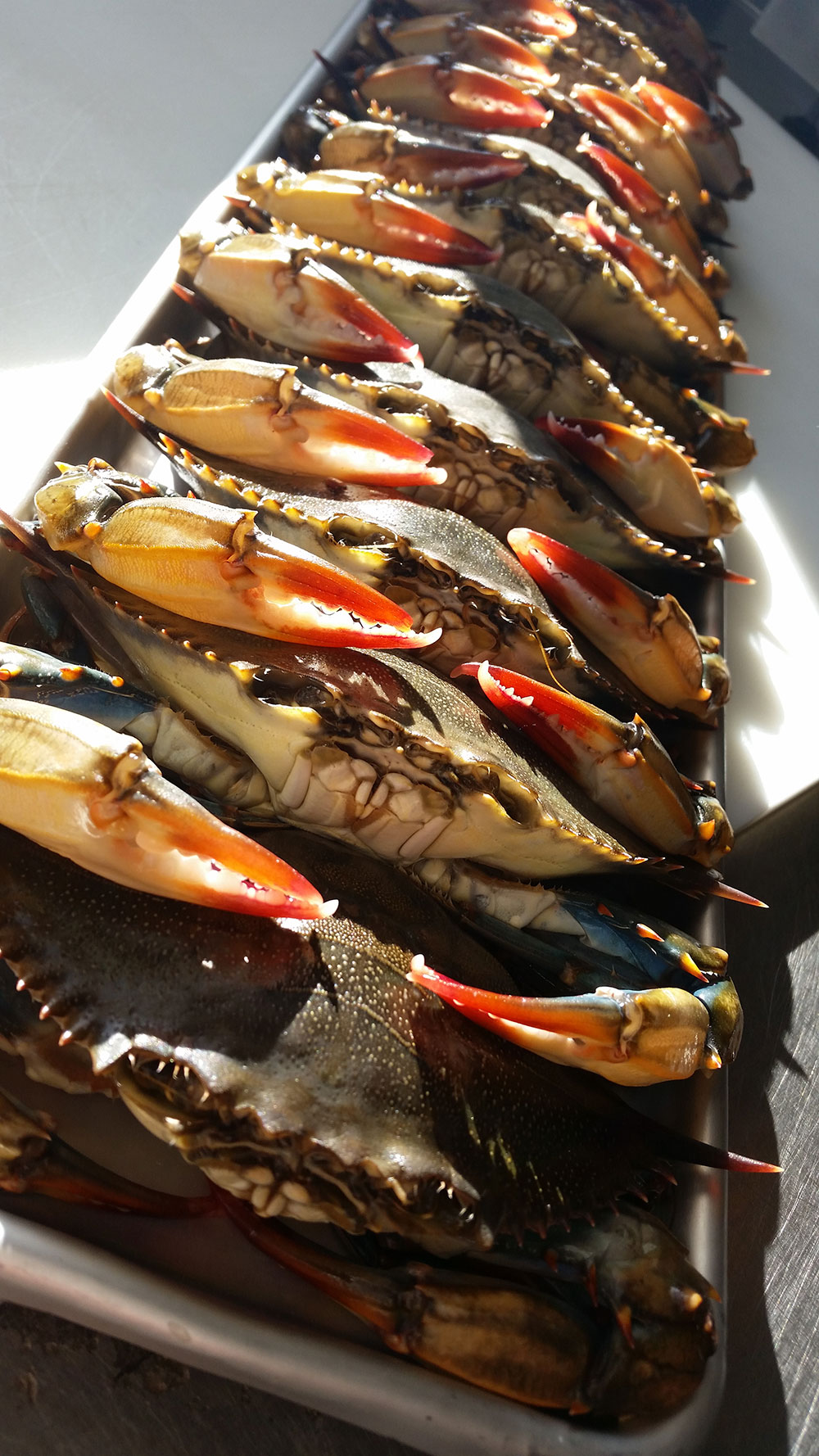 ​Fishmongering (that is, selecting, purchasing and marketing seafood) is an Old World art. Using that knowledge, McCann sees an opportunity to change how the Hudson Valley eats. "We don't just want to sell people fish—we want them to trust their fishmonger," McCann says. "By having that trust, and by teaching them the benefits that eating sustainable seafood has on our health and our oceans, we can make a big impact."
Throughout the company, no one knows the ins-and-outs of seafood selection better than Cuccaro. Backed by 20 years of experience in the seafood business with fishmongering chops learned from his late mentor, Steve Gadaleto, Cuccaro treks at least four days a week to inspect and hand-select the company's seafood stock from a variety of farms and purveyors. By midnight, he's heading to the New Fulton Fish Market (the country's largest wholesale market and the second-largest in the world next to Tokyo's Tsukiji market). "When Tom is there, he's looking at the eyes, the gills—literally inspecting every part of what's out there—to ensure the freshest product," McCann says. "That day's selection is back by 5am, and it's likely on a plate at a restaurant or being sold out of our case here at the store by the afternoon."