You know that cup of yogurt you had for breakfast? Chances are it produced a lot of waste.
In case you're not familiar with the ins and outs of yogurt production, for every one cup of strained yogurt produced, approximately two cups of whey also result. Whey, which is the leftover liquid once milk has been curdled and strained, is a naturally acidic byproduct, so yogurt producers must neutralize it before disposing of it. And dispose of it they do. With the abundance of yogurt production that takes place in New York State, an estimated one billion-plus pounds of whey are created annually. That's a lot of liquid to trash.
Or not, if you're Adam and Jeremy Kaye.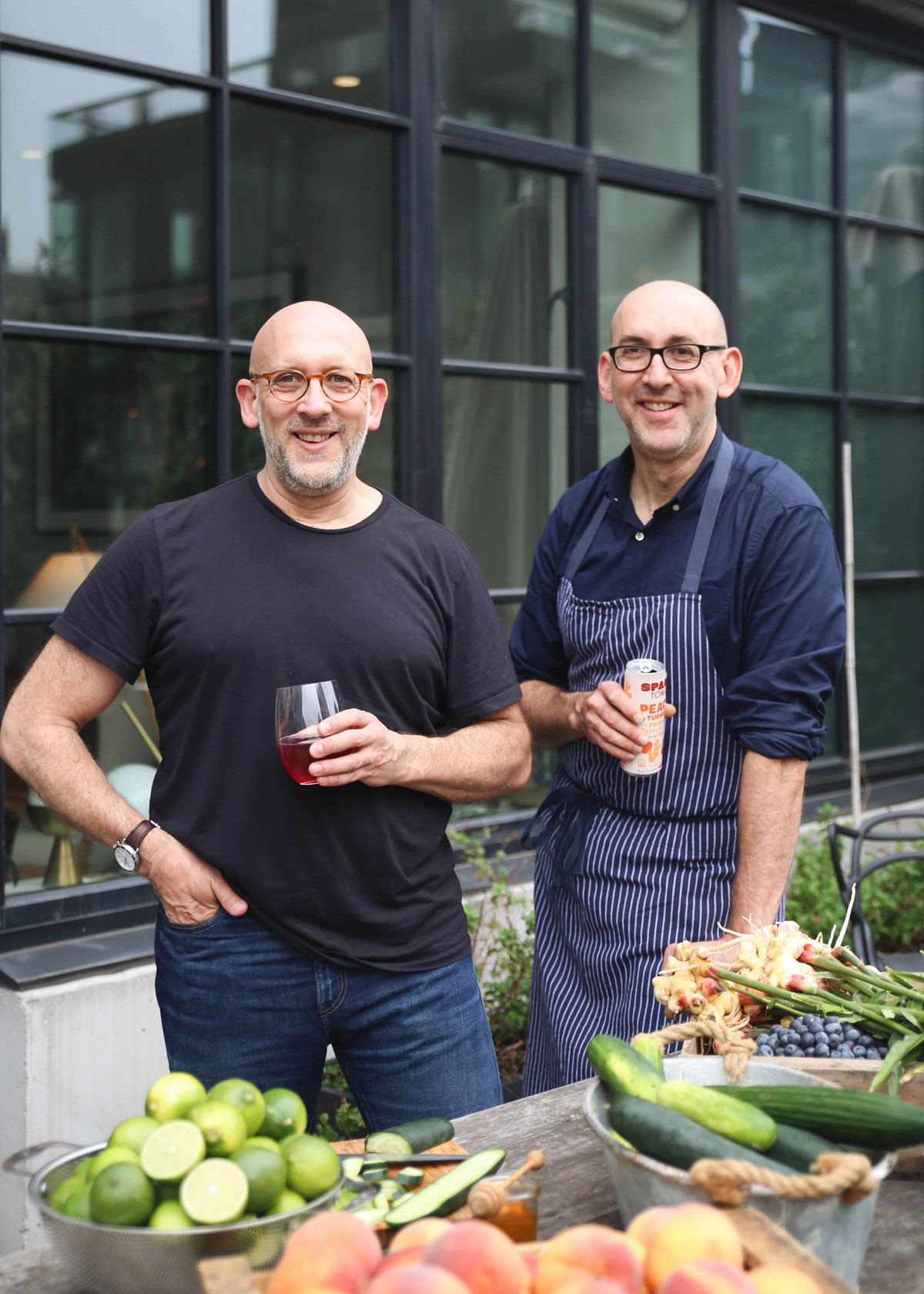 As the creators and co-founders of The Spare Food Co., a Westchester-based brand focused on the simultaneous creation of delicious products and the reduction of food waste, the Kaye brothers are no strangers to doing their part to make the world a better place. Adam has long been a presence in the Hudson Valley, thanks to his 18 years working as a chef and culinary director at Blue Hill in New York City and Blue Hill at Stone Barns in Tarrytown. Jeremy, meanwhile, created a career for himself working with mission-driven businesses like Patagonia from his previous homebase in San Francisco.
For the Kayes, who grew up in South Africa amid a longstanding family of food entrepreneurs, it was almost inevitable that they'd wind up launching a food-focused business.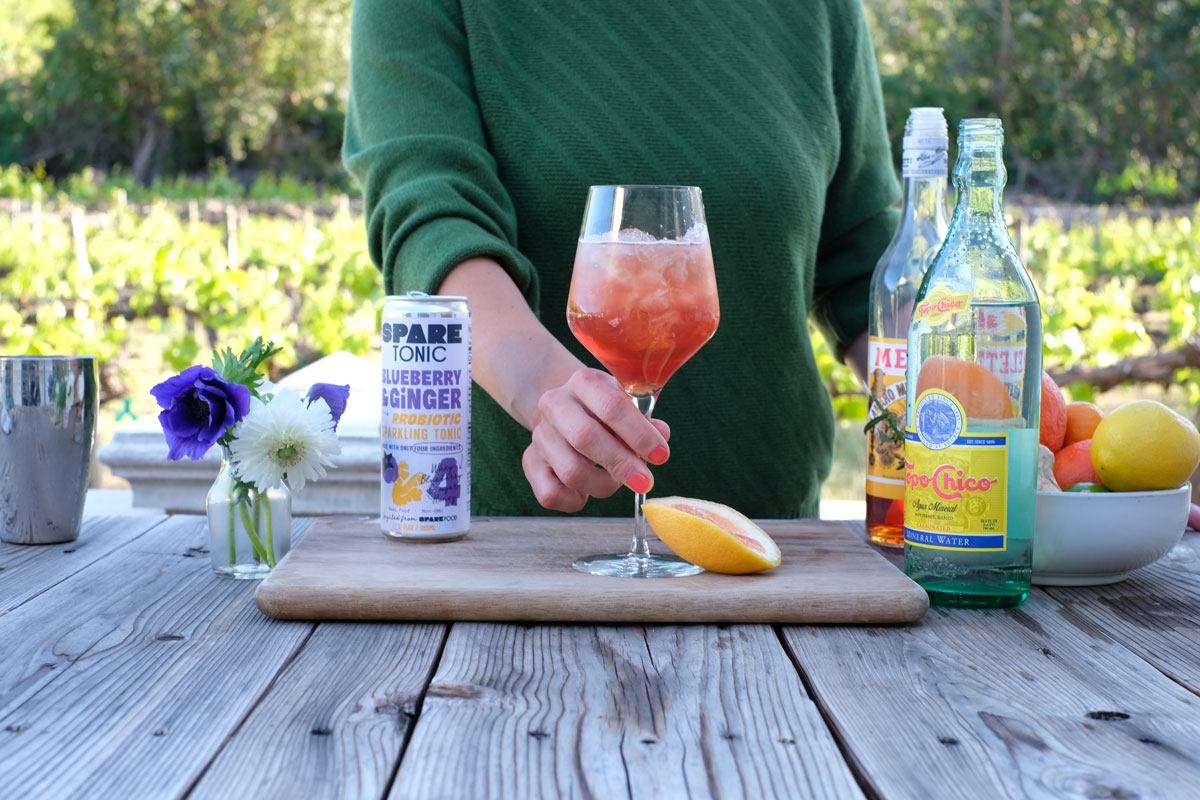 "It's really been in our DNA," Adam notes. Yet it wasn't until he launched wastED, the Blue Hill pop-up concept with Chef Dan Barber in New York and London, that he truly began thinking about making more use of underutilized and discarded ingredients. Combine that with his attendance at a food waste conference at Harvard, and he knew that the time to launch a company focused on the reduction and reuse of food refuse was now.
In 2018, Adam and Jeremy launched The Spare Food Co., a Dobbs Ferry-based business that aims to reduce and reuse food waste. Their first product is Spare Tonic, a whey-based beverage that's fermented, protein-packed, and rich in electrolytes and vitamins. Plus, did we mention it's made from that yogurt discard we talked about earlier?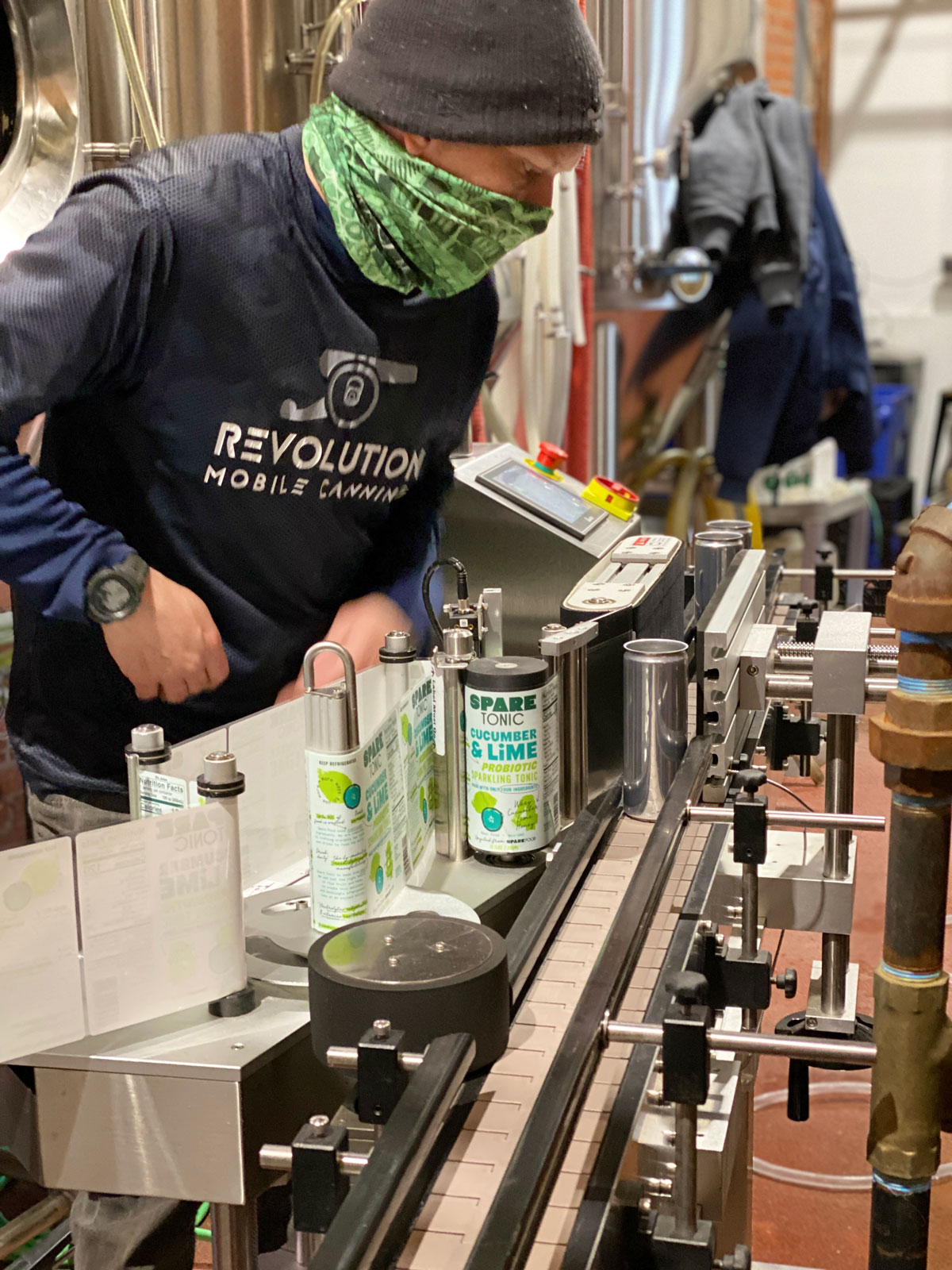 The duo settled on whey as the driver of their first product after Adam met the owner of The White Moustache, a yogurt company based in Red Hook, Brooklyn. Quickly taken with the level of quality of the yogurt, Adam began discussing the yogurt's production, and soon learned that The White Moustache actually capped its level of production in order to not produce too much whey byproduct.
"I started playing around with different applications of [whey]," Adam explains, adding that the sparkling whey drinks – in a variety of flavors – soon followed. After a period of testing and planning at the Cornell Food Venture Center in Geneva, NY, to transform it into a commercialized product, Spare Tonic was born.
"It's the Spare Food story in a can," Adam says. "It really transformed what is a noticeably fermented dairy flavor into something that's almost imperceptibly dairy tasting."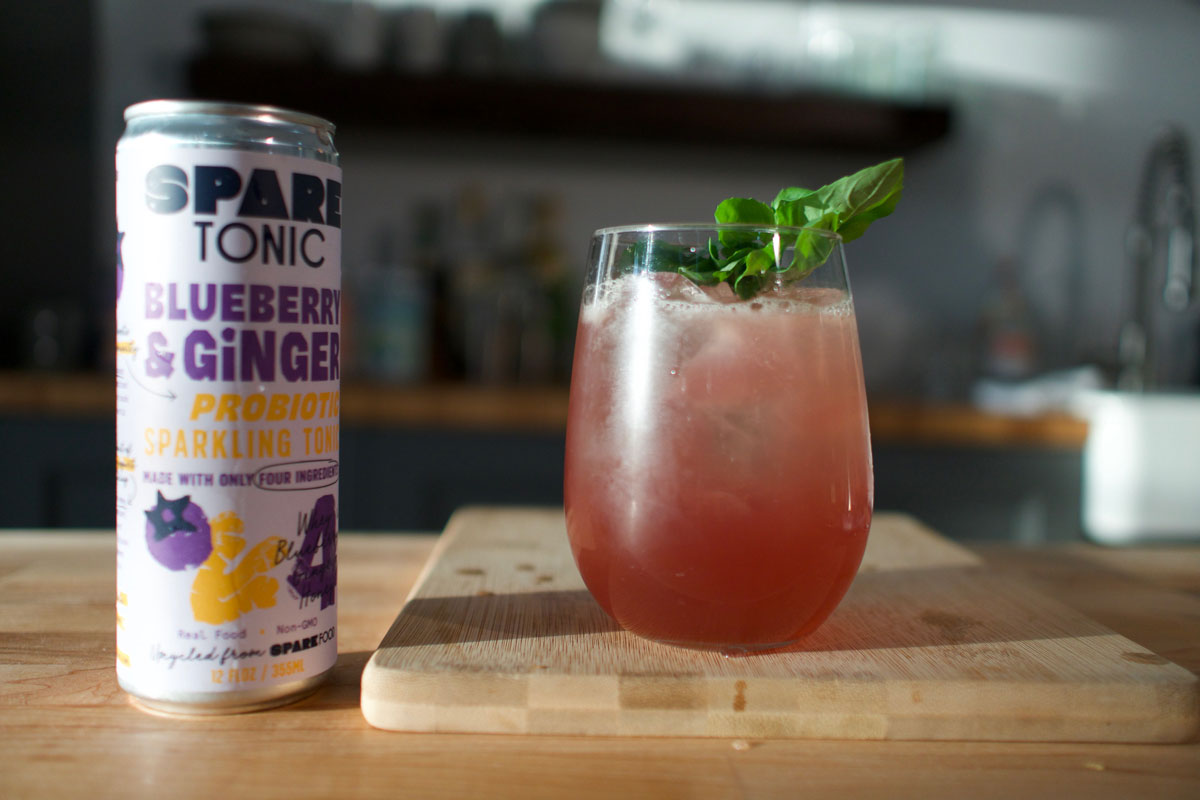 On top of that, Spare Tonic is delicious. With four flavors currently available, shoppers can choose between lemon and ginger, cucumber and lime, blueberry and ginger, or peach and turmeric. The drinks boast a 3:1 carbohydrate to protein ratio and 100-120 calories per can, which means they're a top pick for post-workout sips. Plus, with benefits that include probiotics, electrolytes, B vitamins and riboflavin, a non-GMO composition, and upcycling, Spare Tonics are not just good, but good for you and good for the planet.
"It's just four ingredients," enthuses Jeremy, noting that the whey, New York honey, fruits, and spices are all that's needed to produce the perfectly drinkable, effervescent beverages. "You'll taste this in the product itself."
As far as production goes, The Spare Food Co. keeps with its "made in NY" theme. After the whey is sourced from The White Moustache in Brooklyn (which, in a wonderfully ironic circle, sources its dairy from Hudson Valley Fresh), the beverages are produced and canned in Peekskill, out of Captain Lawrence Brewing's River Outpost, with the brewery's McLain Cheney to oversee production. As the brothers learned during tests at Cornell, a brewery setup is ideal for making Spare Tonic.
"It was better than anything we had ever done," Adam recalls.
"We have this beautiful process that we've created," Jeremy adds. "We can develop flavors and bring to market pretty quickly."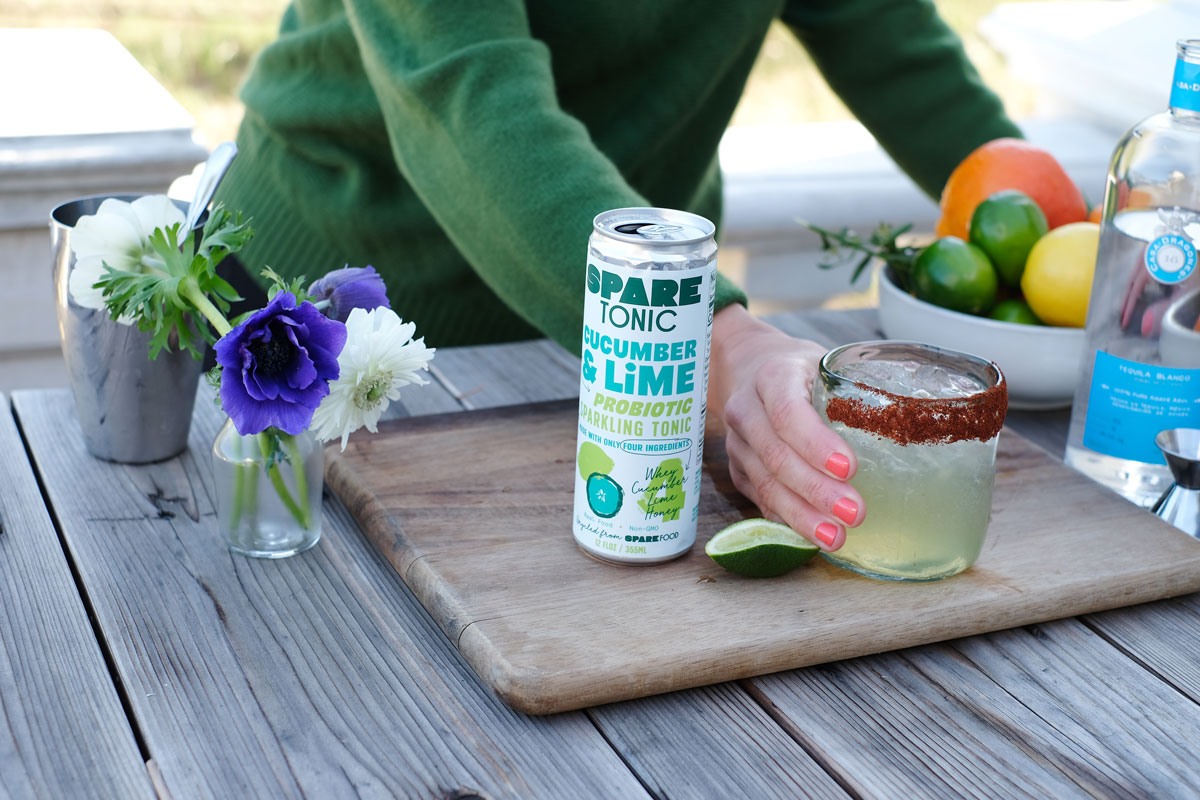 Speaking of the market, it's ripe for expansion as far as The Spare Food Co. is concerned. Coming up next, the brand plans to go back to the kitchen to test out and launch new flavors, with bespoke, regional, and seasonal varieties all potentially on the horizon. Beyond that, the Kayes are discussing future development in the beverage space, with food products down the line as well.
"Beverage is where we're starting but not where we're going to end," Jeremy notes. "We're very proud of what we achieved so far and are looking forward to what's ahead."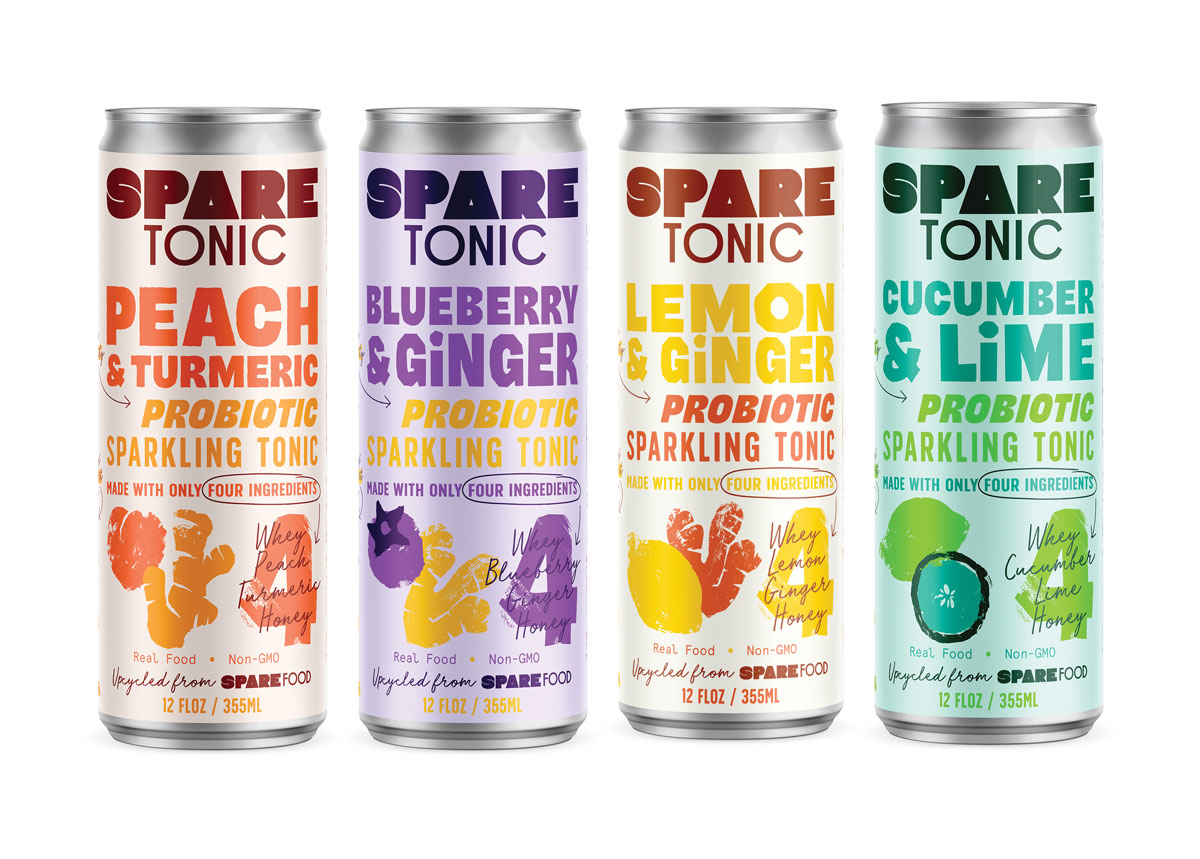 "This is entirely ingredient-driven," Adam adds. "It's identifying ingredient streams first and then innovating from there. We're trying to keep that food that's not being utilized in the system for people. That's what drives our product innovation."
To his point, The Spare Food Co.'s ingredient-first approach sets it apart not just in the beverage industry, but in the food industry as a whole. It's sparking interest among consumers and food and drink professionals alike, so much so that the brand was recently named a finalist in the 2022 Good Food Awards. Above all, The Spare Food Co. seeks to spark the conversation about food waste and, in the process, drive change.
"If we don't start preventing food waste, the rest really is for naught," Jeremy observes. "This matters a lot. We're doing so much good in the world, one can at a time."
Want to find Spare Tonics near you? Click here to browse stockists in the region.