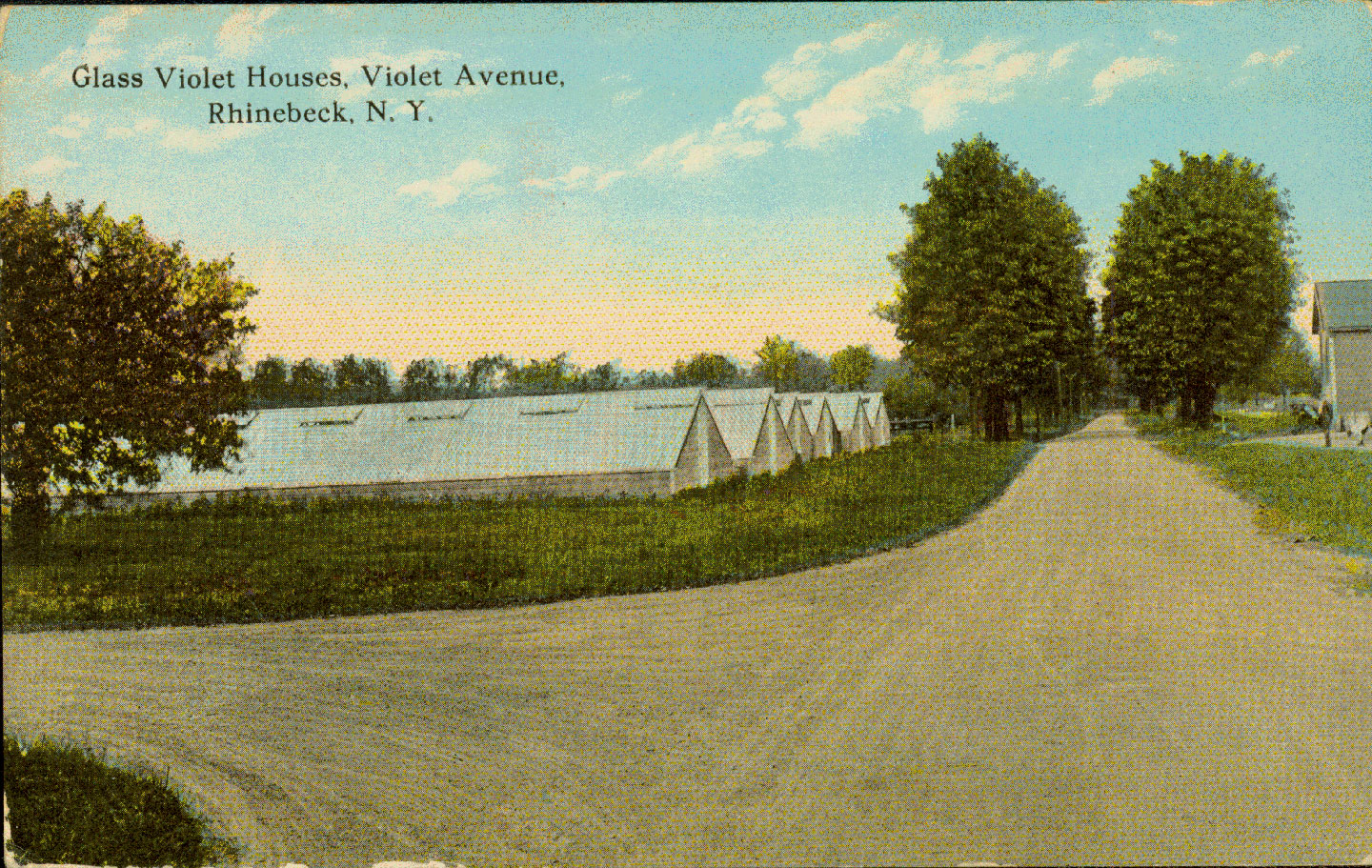 VIOLET PIONEERS William and George Saltford, English immigrants trained in gardening and horticulture, were the first to import from Europe a deeply fragrant, double Parma violet called Marie Louise (the flower was named for the second wife of Napoleon; its ancestry traces to northern Italy). Nurtured in greenhouses and shipped by rail and steamboat to New York and Boston and beyond, the voluptuous Marie Louise was a Gilded Age hit.
Violets were in vogue for decades and became de rigueur on certain occasions: They were required, for example, for corsages at Harvard-Yale games; in garlands at the National Horse Show; in floral arrangements at Christmastime; in Valentine's Day nosegays; and for bridal bouquets. More than a million violet blooms were sold when demand soared at Easter.
Violets also found their way into Victorian and Edwardian kitchens, inspiring quaint concoctions such as violet candies, violet jelly and violet syrup. President William McKinley, vacationing at the Hotel Champlain (known as the "Summer White House"), near Plattsburgh, purportedly enjoyed a dessert that was fashionable at resorts in the region: a rich custard pie dotted with crystallized violets. Unfortunately, he was assassinated anyway.
"A good worker could harvest 5,000 blossoms in a day."
During the 1890s and early 1900s, a booming violet industry was central to the Mid-Hudson economy, and Rhinebeck was proud to call itself the Violet Capital of the World. For a time, in fact, thanks to a tax levied on violets, the diminutive flowers were the single largest source of revenue for Dutchess County.
By 1912, the American Florist Company Directory listed 121 greenhouses operating 238 violet houses in and near Rhinebeck. The landscape glittered with glass-paned buildings, and Rhinebeck earned another name: Crystal City. When nurserymen fertilized their beds in January, the air was both fragrant with manure and redolent of violets.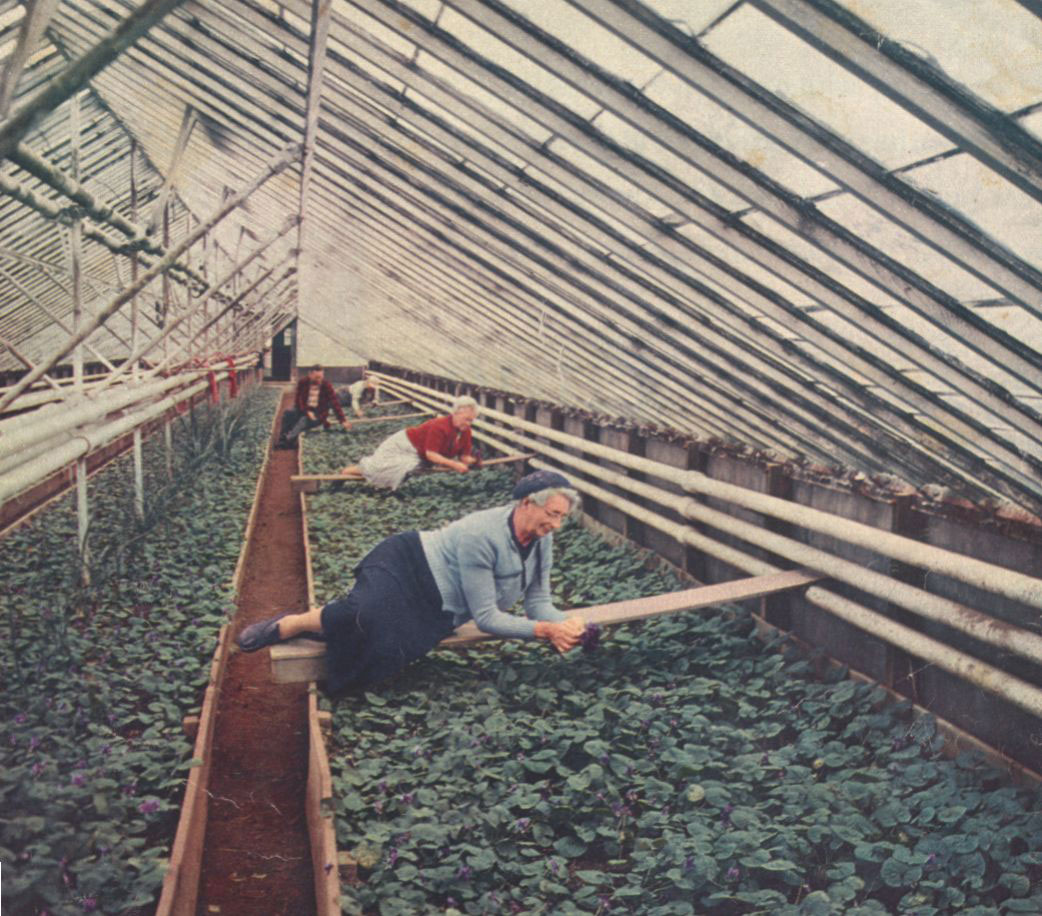 Pickers lay on their sides on broad planks just above the beds—a good worker could harvest 5,000 blossoms in a day. "Leafers" arranged a collar of leaves, and sometimes a paper doily, around bundled violets, which were tightly packed in special wooden crates (later cardboard boxes) for shipping.
The trade was not limited to commercial enterprises. In 1902, George Saltford, riding high on his success, published How to Make Money Growing Violets, in which he made tantalizing claims: "If the reader will follow the instructions they will be successful in adding largely to their incomes and increasing their happiness by cultivation of those 'darlings of the April rains—violets.'" In Holiday Magazine, folklorist Carl Carmer described the cottage-industry craze: "Rhinebeck earth produces more and better violets than [any other] known soil… So butcher, baker, doctor and many other residents of Rhinebeck add glass-covered hot-houses to their homes and set violets in the spring." To this day, yards in town are littered with shards of glass.
Violet mania eventually played out, with many factors contributing. "Women don't wear enough clothes to hold up a corsage," quipped Conrad Lug in the Poughkeepsie New Yorker (predecessor of The Poughkeepsie Journal). Greenhouses rotted and soil became infected, requiring expensive and laborious remedies. The nail in the coffin might have been a 1926 Broadway melodrama called "The Captive", starring Basil Rathbone. The play, a French import, involves a ménage à trois in which two women exchange violets as a token of their affection. Violets became associated with lesbianism, and that was that.