The Hudson Valley is a pickle lover's paradise. As with most farm-to-table fare, this region's spears are made with the finest produce, including cucumbers, cabbage, peppers, and more. Plus, many local picklers utilize natural fermentation in their products, not unlike Valley hot sauces and live-culture bakes. Peruse the best sandwich accoutrements north of Manhattan.
Saugerties
At Brine Barrel's storefront, Hudson Valleyites get the best of both worlds. It has a deli from which visitors can order a variety of subs and salads and, of course, a wide selection of owner Matt Gleason's pickle products. Gleason boasts a wide variety of pickle classics like half sour, sweet horseradish, and hot pickles, along with olives and pepper shooters. Order a pickle tray to sample all the goods and decide which one is your new go-to flavor.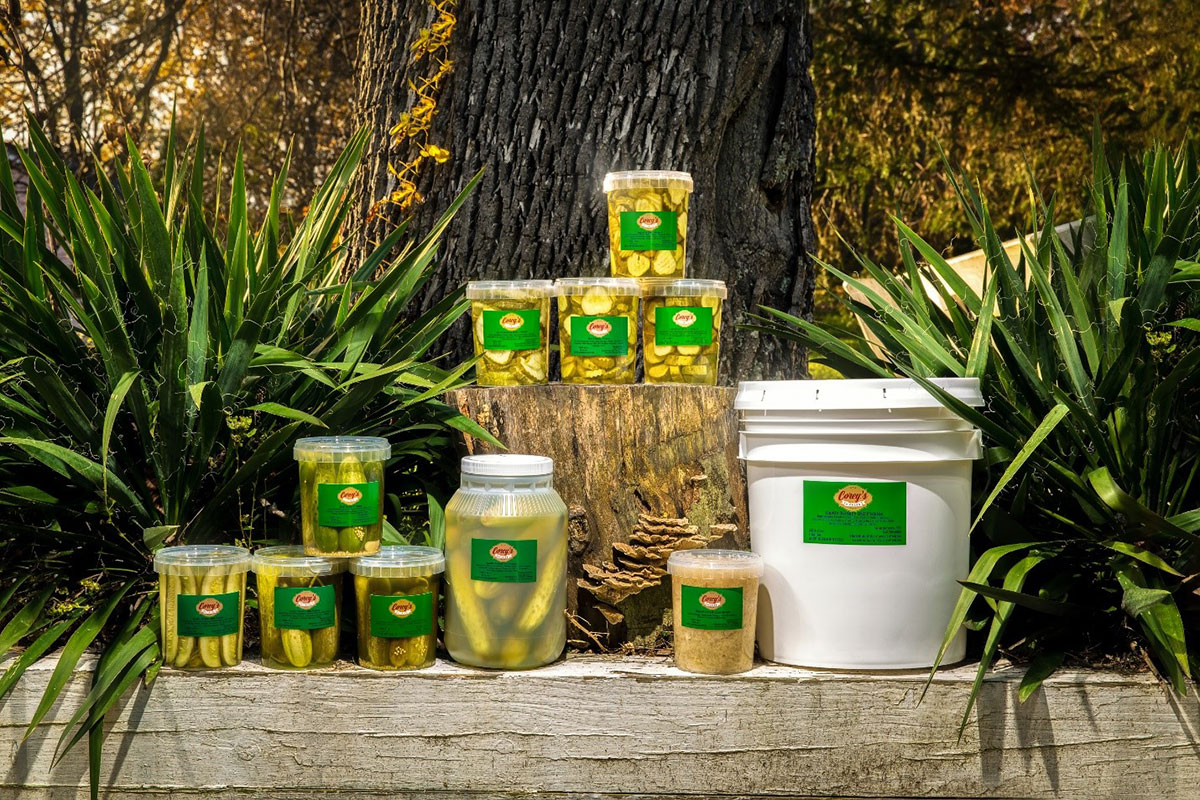 Montgomery
Although Corey's doesn't have a storefront of its own, it's likely you've been somewhere that sells the brand's products. From traditional bread-and-butter pickles to pickled green tomatoes, owner Corey Bellarosa has been producing the ice-cold, crunchy goods since he began the business in 2016. Something else that sets Corey's Pickles apart? You can reach out to Corey's to sell pickle products as a fundraiser for a non-profit, school, and more.
New Paltz
Approaching the one-year anniversary of its brick-and-mortar store, Frank's Fresh has been brewing over the past 20 years of owner Frank Cardella's career as a chef. A SUNY New Paltz alum and longtime resident, Cardella uses his storefront to offer far more than just pickles. With homemade hot sauces, jams, and a deli counter serving sandwiches and salads, Frank's Fresh is a canned food emporium. Go for classic relish, or branch out and try Cardella's pickled radishes.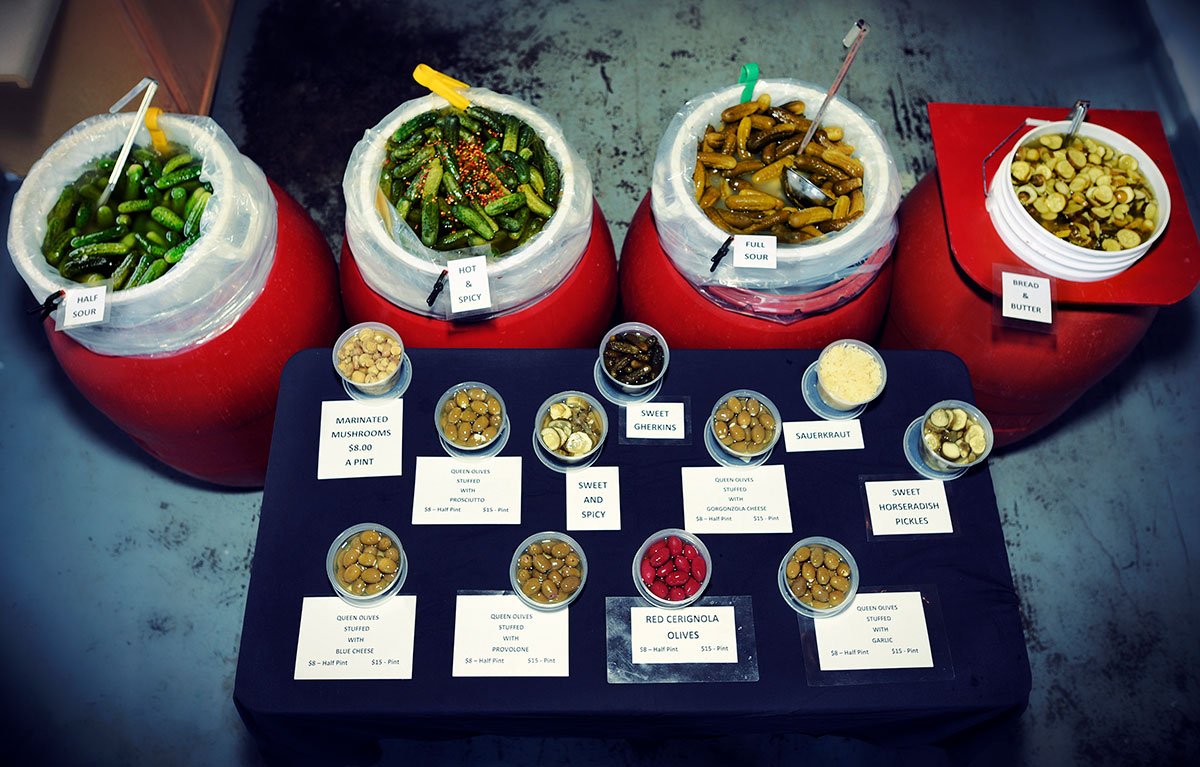 New Paltz
Making pickles for 35 years, Gary's founder Gary Karp started in 1986 before his friend and longtime business partner Barry Bliden took over in 2013 after Karp's passing. Gary's specializes in making products that are OU Certified Kosher (except for the red cerignola and stuffed olives), and touts that the best-selling full sour pickles are reminiscent of those of kosher delis in the city. Order a jar for yourself online, or catch Gary's at events around the Valley.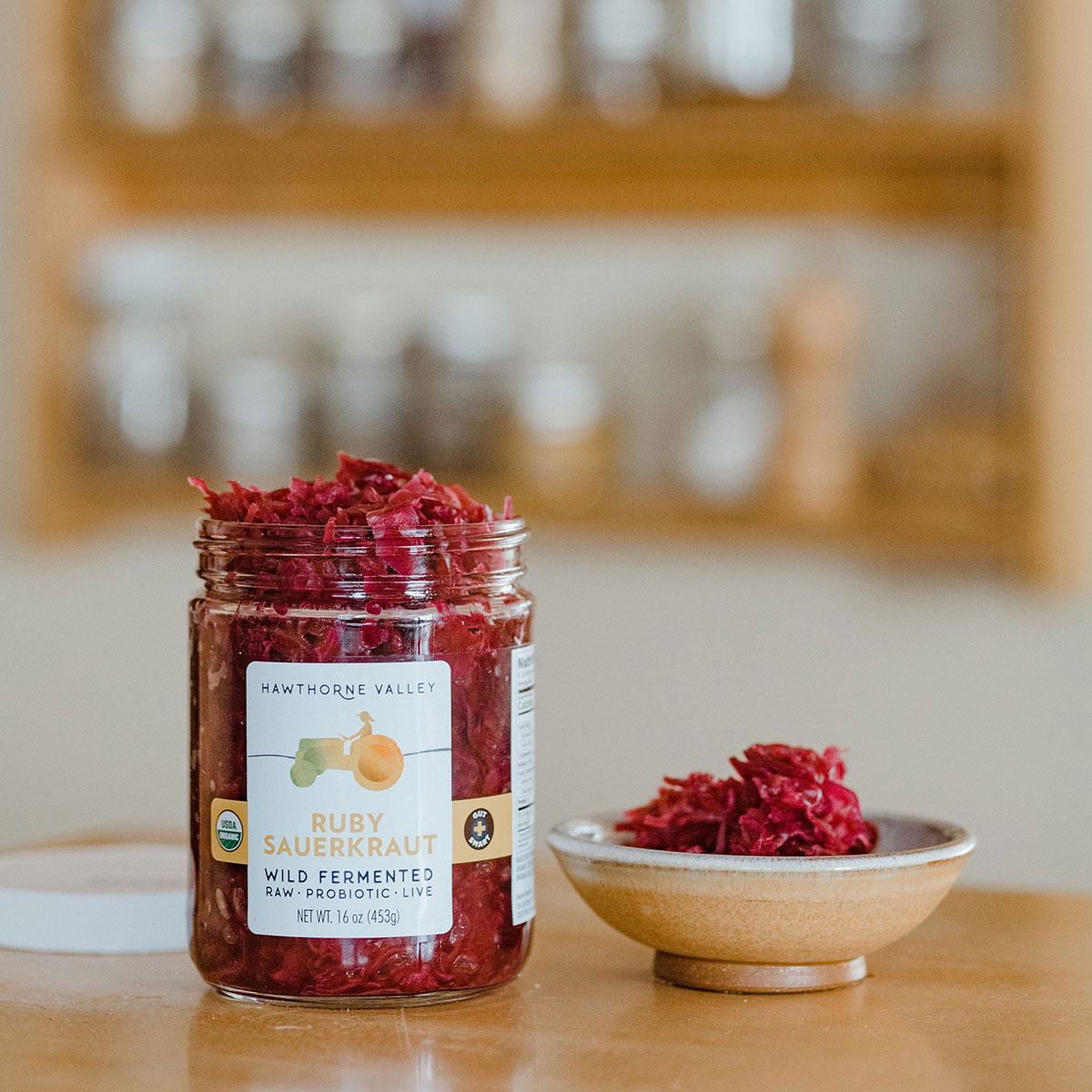 Hudson
Although not pickled in the traditional method, Hawthorne Valley's canned goods use a process called wild fermentation. This preserves the nutrients of the vegetables while creating probiotics that are beneficial for gut health. Try the brand's span of sauerkraut, which runs the gamut from original to ruby and turmeric, or go for the version of kimchi or El Salvadorian curtido. Want another way to consume the products' beneficial enzymes? Hawthorne Valley sells its kraut juice by the bottle.
Peekskill
New to the area this year, Katie's Got Pickles is a small business run by Westchester native Katie Freed. Although most of her sales are made through social media, her products can also be found at Exit 4 Food Hall in Mt. Kisco. Like the name suggests, her menu has mostly pickles (try her regular or spicy chips and spears), but also includes cabbage, cauliflower, and red onion, as well as some hot sauces that she makes herself.
Blauvelt
Located in Bach's Bistro of Westshore Plaza, New York Pickle Man produces both pickled and lactic fermented foods. Stop by to try original wasabi or kimchi pickle flavors, or pick up other foods like pickled garlic or spicy eggs. NYPM is also a regular at the Cornwall and West Point farmers' markets and Meadowlands Flea Market this year. With online ordering, you can even ship an order for a friend to try across the country!
Rosendale
Nestled on Rosendale's Main Street between a tattoo parlor and a gift shop, Perry's is a family-owned shop that focuses on creating old-fashioned pickled goods that are free of any additives or preservatives. A go-to for classics like dill spears or giardiniera, Perry's Pickles also stocks unusual finds like pickled pineapple chunks, quail eggs, and pickle juice sold by the bottle. Can't make the trek to Rosendale? Perry's offers delivery across New York State, and can be found at several local farmers' markets.