HOUSED IN A RESTORED 1798 Dutch colonial home in Rhinebeck's historic village center, The Amsterdam brings a touch of north Holland to the Hudson Valley just in time for warm-weather dining. Opened in April by Rhinebeck couple Howard and Chris Jacobs, the restaurant blends town and country vibes through its blue-shuttered exterior, covered porch and collection of antique biergarten tables nestled along the patio outside. Overlooked by blossoming magnolia trees, the landscape is made for summer relaxation and mingling (plans for a bocci court, fire pit and outdoor kitchen are in the works). Two levels of seating span the interior, including a barroom lounge, dining room, upper level lounges and private dining spaces, all featuring antique tables and barn lights.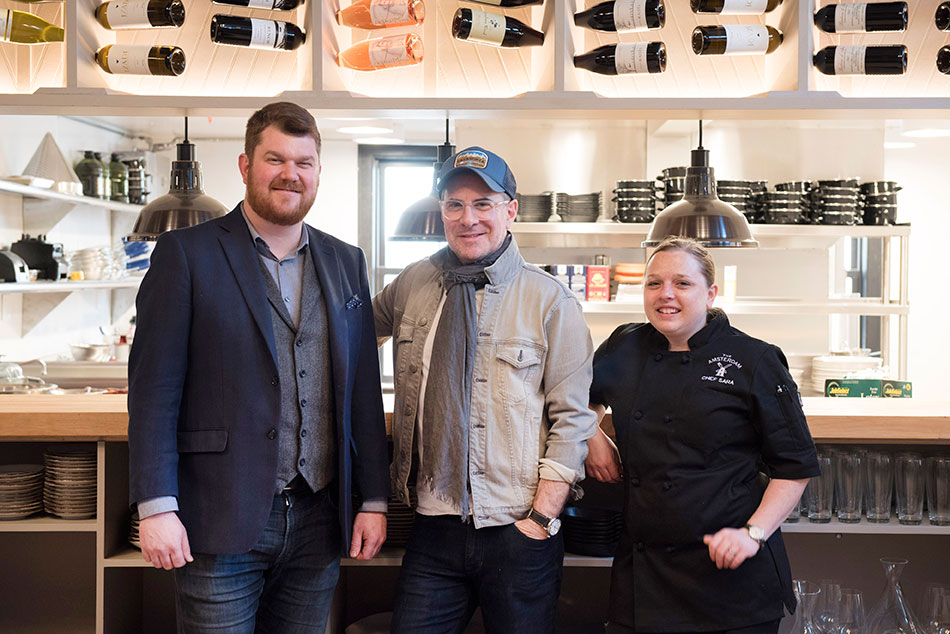 "I've been passionately connected to the world of hospitality for a long time, and I liken that to amazing moments spent in tiny cafes and magical restaurants," says Jacobs, a New York City senior marketing executive-turned-restaurateur who relocated to Rhinebeck last year. "Everything here is rooted in my collection of culinary experiences—really setting us up for moments of delight for our guests."
Jacobs is joined by the CIA-trained duo of General Manager Jeff Turok and Executive Chef Sara Lukasiewicz. The menu, which Lukasiewicz infuses with local ingredients, features re-imagined New American classics like pork terrine with spring onions, mushrooms and dill and house-smoked salmon with crispy hash browns and chive crème fraîche. Another highlight is the charcuterie board, which incorporates in-house butchered pork. "I've made great connections with farmers and producers throughout the valley and I'm making that a tradition here as well," says nose-to-tail advocate Lukasiewicz, a James Beard Rising Chef semifinalist and former chef at Red Devon, in Bangall. Current menu offerings only include dinner, but Jacobs says breakfast, lunch, brunch and late night menus are all being developed.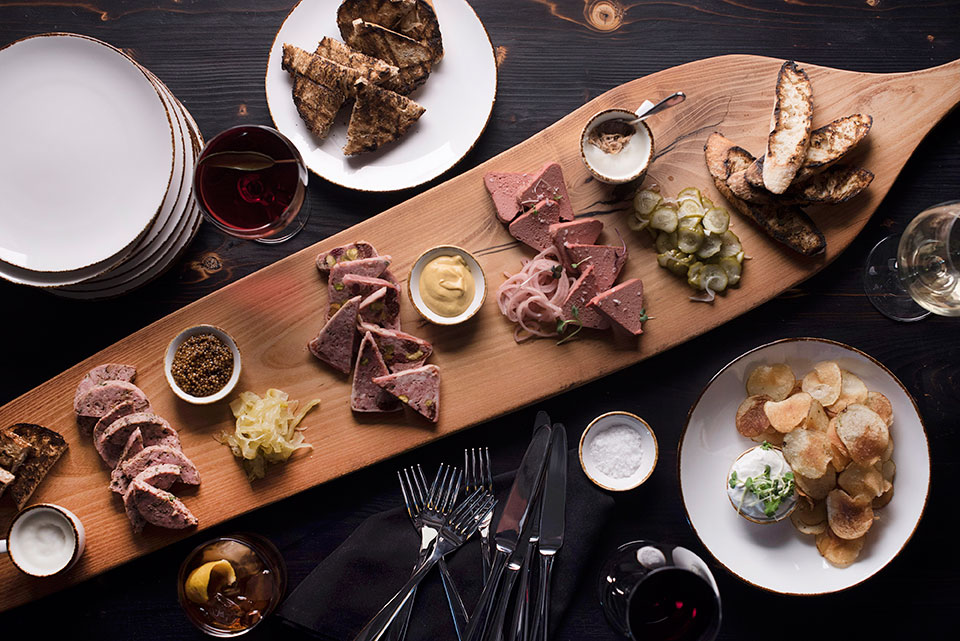 At the bar, in addition to an extensive local cocktail and wine program, New York state beer dominates—from Brooklyn hotshots to elite Hudson Valley brewers. "The Amsterdam is a restaurant for and of the community," Jacobs stresses. "In many respects, it's a love letter to the village of Rhinebeck."
The Amsterdam
6380 Mill Street, Rhinebeck
(845) 516-5033
lovetheamsterdam.com
Sun-Thu 5:30-10pm
Fri, Sat 5:30-10:30pm