Adobe Stock | Max
Autumn is on its way. It's time to welcome cool breezes, snuggly sweaters, crisp, colorful leaves, and cider. Come fall, the Hudson Valley is brimming with a host of activities for people of all ages — from tastings to concerts, festivals, jazz brunches, and beyond. Whether you're exploring the region with the family, a partner, or friends, there are plenty of options. Browse these ideas and be sure to schedule some time to savor autumn.
Adams Fairacre Farms – Basque Tapas Bar – Bethel Woods Center for the Arts – Café Mio – Hudson Valley Garlic Festival – The Meat Wagon – Milea Estate Vineyard – The Millbrook Inn – Millstream – Mirbeau Inn & Spa Rhinebeck – New York Apple Association – New York Cider Association – Pure Catskills – Sunflower Market – Taste NY Todd Hill

Impress your guests with culinary delicacies: Adams Fairacre Farms
Adams has been offering farm-fresh food since 1919 when Ralph and Mary Adams purchased 50 acres of farmland in Poughkeepsie. In 1933, they opened their first roadside farmstand. Adams grew to include locations in Poughkeepsie, Kingston, Newburgh, Wappinger, and Middletown. Beyond its award-winning catering, Adams offers gourmet cheeses, hand-cut meats, and other culinary delicacies that are sure to make any occasion memorable. Browse our stores for specialty candy, chocolates, and gift baskets, and pick up colorful flowers for a festive table. Visit adamsfarms.com for more information and to find the store nearest you.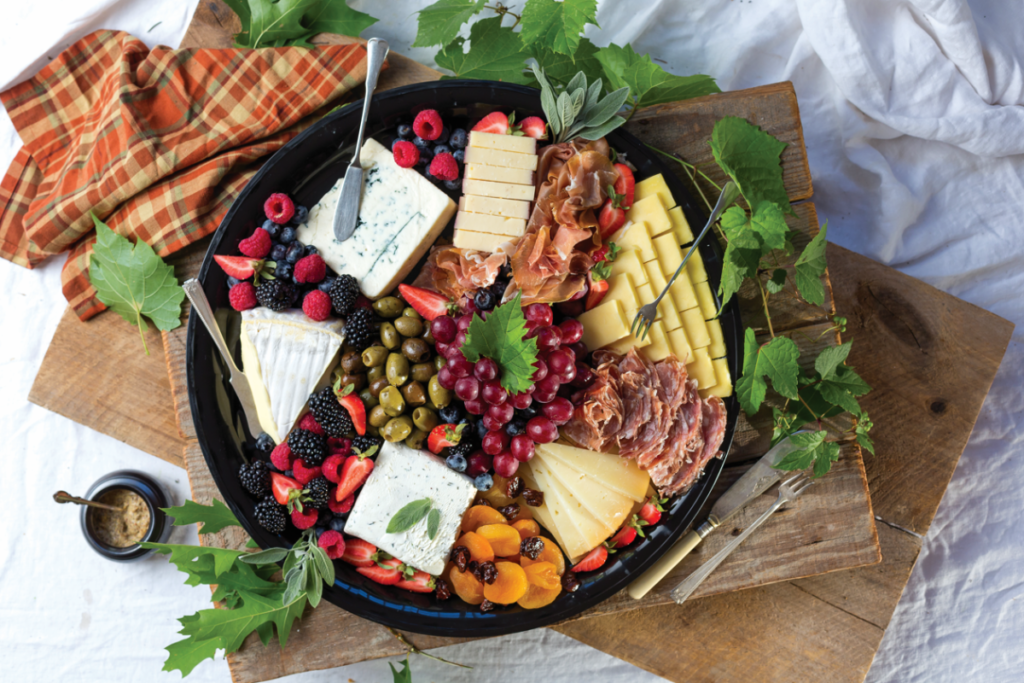 Adams Fairacre Farms
Locations in Kingston, Newburgh, Poughkeepsie, Wappinger, and Middletown
www.adamsfarms.com
Experience authentic cuisine from Spain: Basque Tapas Bar Restaurant
Restaurateur Benny Castro created the original Basque in the village of Piermont, NY in 2018. It features authentic cuisine from Spain, including an array of Spanish tapas, unique Paellas, Sangrias, and a full selection of Spanish wines. The second Basque location opened in Tarrytown, NY in 2022 — both locations are focused on quality and hospitality in addition to authentic Spanish fare. Discover modern and enduring Spanish classics, such as its famous Paellas that introduces a real Paella to customers — how it should be made with Valencia rice and baked to perfection with a multi-textured blend of moist, chewy, and crispy caramelized rice. Both restaurants have received official certification from Spain as authentic Restaurants from Spain. As walk-in restaurants where diners can feel at home and never rushed, reservations are only required for groups of six or more.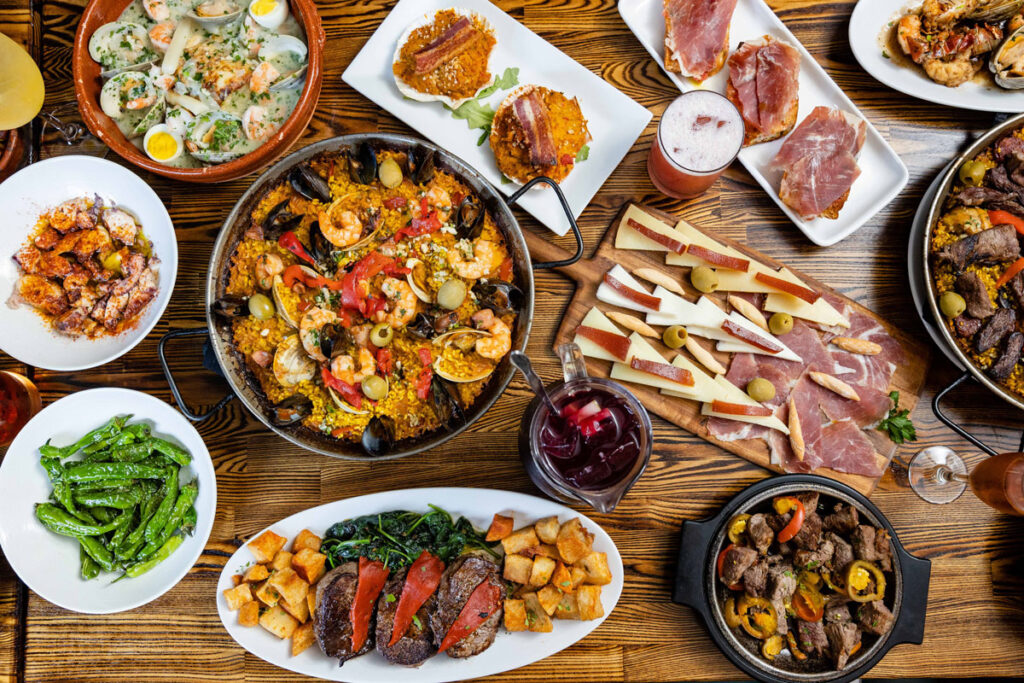 Basque Tarrytown
61 Main St
Tarrytown
914.801.9200
Basque Piermont
587 Piermont Ave
Piermont
845.395.3100
www.basquetapasbar.com
Be inspired by the past: Bethel Woods Center for the Arts
Bethel Woods Center for the Arts is a 501(c)(3) nonprofit organization located at the historic site of the 1969 Woodstock festival. Through the 16,000-person outdoor amphitheater, a museum dedicated to exploring the colorful decade of the 1960s, programs for creatives of all ages, and year-long festivals featuring local makers and emerging artists, there is something for everyone to participate in and be inspired by. The spirit of peace and love is alive, well, and waiting for you! For concert tickets, exhibit information, and a full calendar of events, visit BethelWoodsCenter.org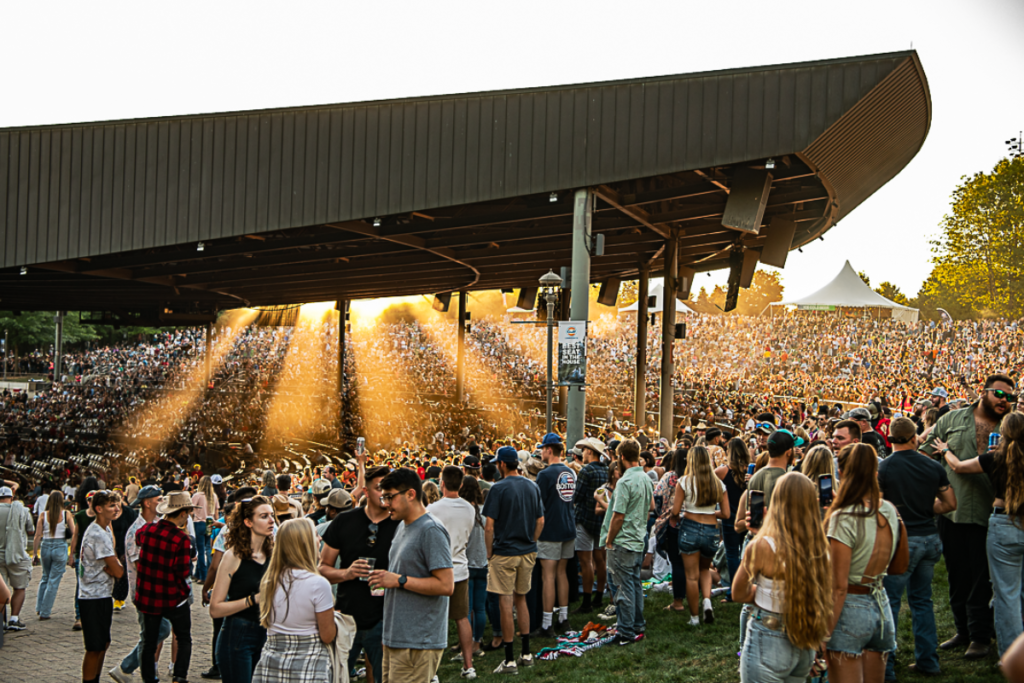 Bethel Woods Center for the Arts
200 Hurd Rd
Bethel
845.583.2000
www.bethelwoodscenter.org
Creative cuisine crafted with love: Café Mio
Located in the heart of Gardiner, Café Mio specializes in fresh, locally sourced cuisine crafted with love by owner and esteemed chef, Michael Bernardo. New farm-to-table culinary ventures are created daily.
Café Mio
2356 US-44
Gardiner
845.255.4949
www.miogardiner.com
Treat your tastebuds and celebrate all things garlic: Hudson Valley Garlic Festival
The Hudson Valley Garlic Festival is the go-to place for everything garlic. Sponsored by the Saugerties Kiwanis Club, it has been a Valley tradition for over 30 years. Held on September 30 and October 1 in Saugerties, the festival features tons of garlic farmers, garlic food booths, garlic products, and craft vendors. There's music all day, each day at three performance stages. Join them for a wonderful Fall harvest weekend. For more information and to buy discount tickets in advance, visit HVGF.org. Tickets at the gate are $15; children under 12 enter for free when accompanied by an adult.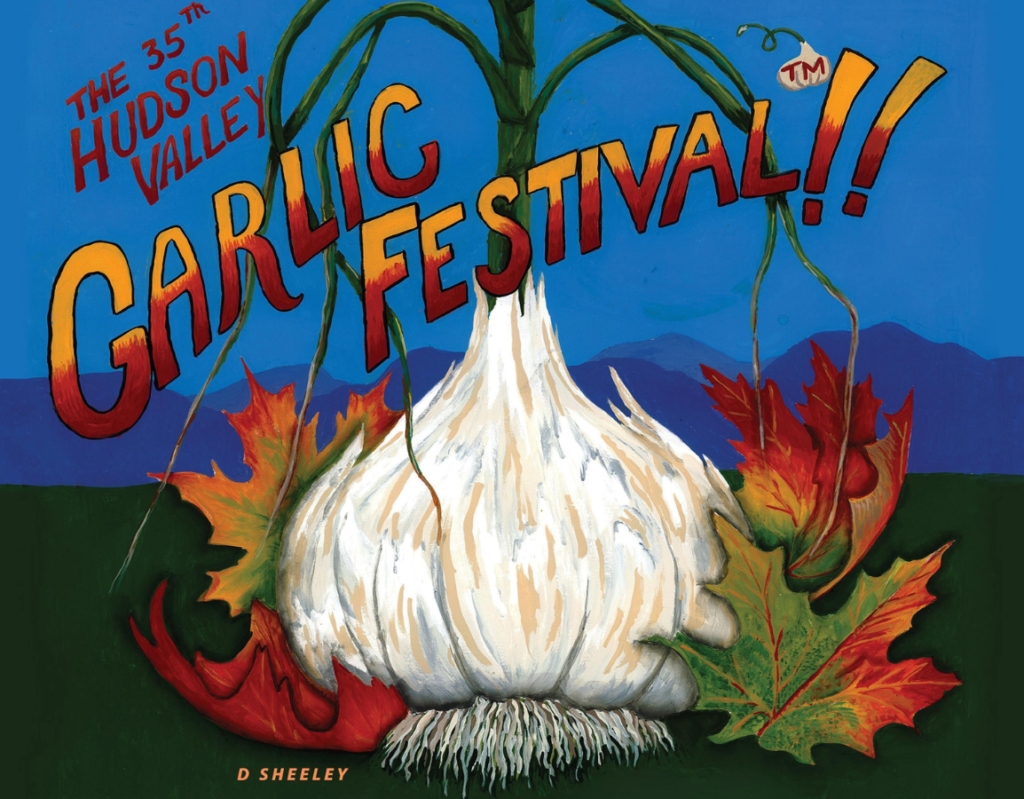 Hudson Valley Garlic Festival
Cantine Field
Washington Avenue Ext
Saugerties
www.HVGF.org
Indulge in the delectable flavor of locally sourced meat: The Meat Wagon
The Meat Wagon is a whole-animal butchery, which specializes in pasture-raised and locally sourced meat. From custom cuts to sausages, this meat destination has it all. It offers a selection of delectable deli meats, including smoked ham, roast beef, salami cotto, and pastrami. It also boasts a variety of ready-to-eat meals such as lasagna, baked ziti, Rotisserie chickens, beef stew, and chicken soup. Visit The Meat Wagon at the Midtown location or give them a buzz at 845.383.1906.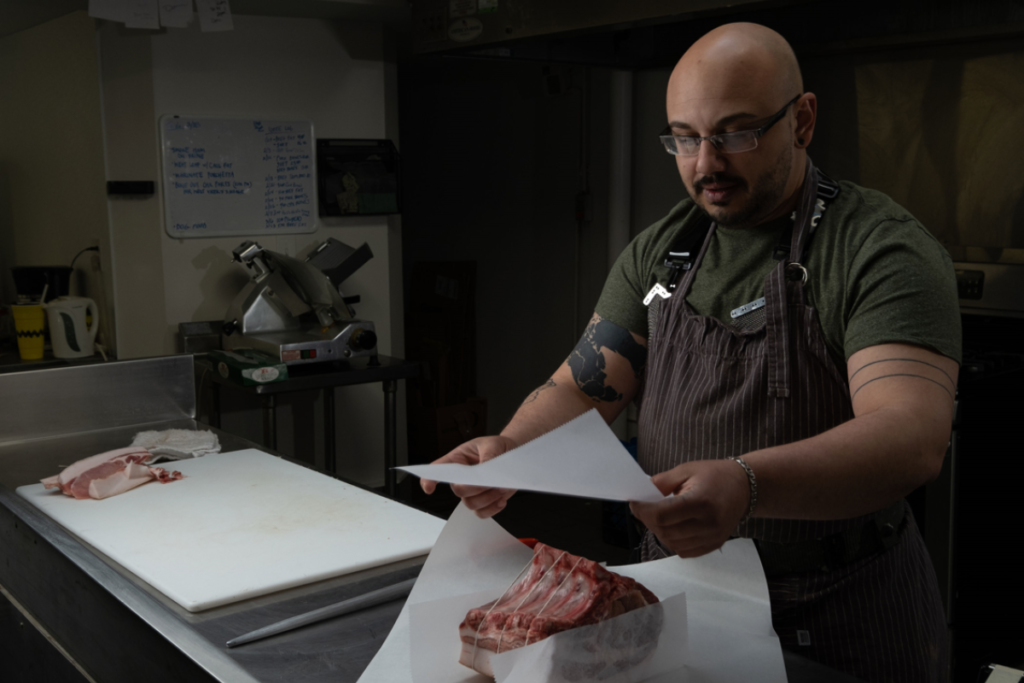 The Meat Wagon
331 Hasbrouck Ave
Kingston
845.383.1906
www.themeatwagonmobilebutchery.com
Sip award-winning wines and soak in the view: Milea Estate Vineyard
Tucked on a hillside in Dutchess County, Milea Estate Vineyard garnered fame shortly after its debut. It has since been named the "Best Winery in the Hudson Valley" by Hudson Valley magazine and even attained the distinction of being New York's best Cabernet Sauvignon winery, best gin distillery, and having the best Cabernet Franc and Chardonnay in New York state. Wednesday through Sunday, the winery opens its doors to guests for tastings along its scenic outdoor patio.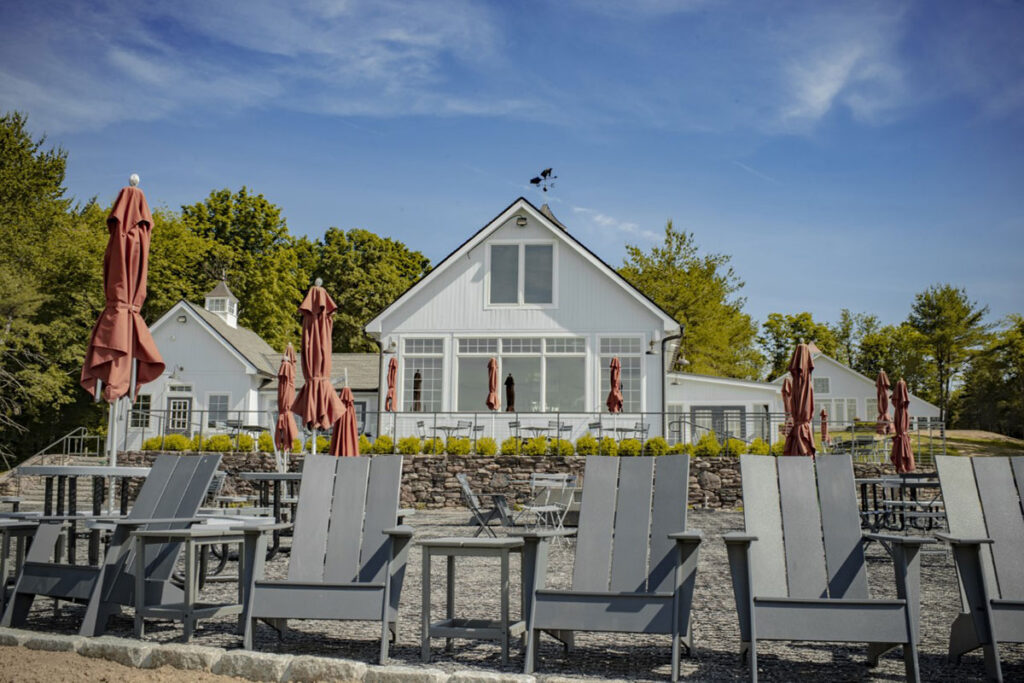 Milea Estate Vineyard
450 Hollow Rd
Staatsburg
845.266.0384
www.mileaestatevineyard.com
Treat yourself to country charm, reimagined: The Millbrook Inn
Amid rolling hills and expansive farms sits The Millbrook Inn, a nine-bedroom country inn with all the luxuries of a modern hotel. It proudly supports Hudson Valley producers, features Lockwood New York bath amenities, and its 30-restaurant restaurant, The Vintage, serves elevated, but unfussy farm-to-table cuisine. The menu changes weekly to reflect the local harvest, and the bar is filled with liquors and wines produced in the Hudson Valley. Truly a warm and welcoming destination for a weekend getaway, visit in the fall when foliage season is at its peak.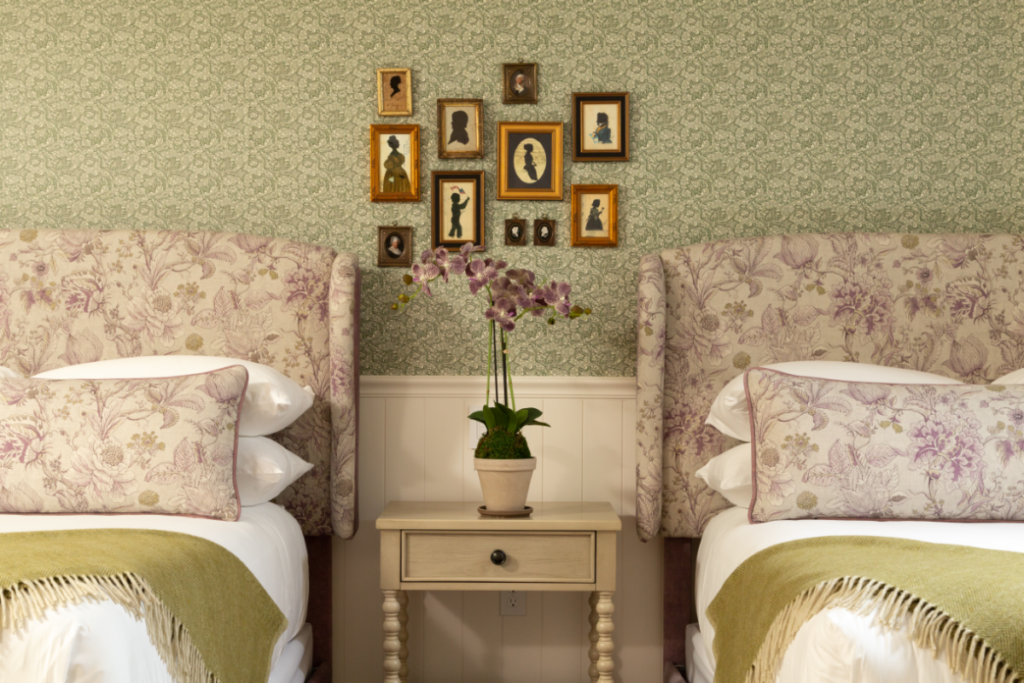 The Millbrook Inn
3 Gifford Rd
Millbrook
845.605.1120
www.themillbrookinn.com
Feast on fresh and classic dishes streamside: Millstream
Millstream features locally sourced farm cuisine with fresh new favorites and old classics. Its full craft bar and tavern fare is offered in a newly renovated space in a mill house that dates to the 1700s. Classic dishes include steak au poivre, seasonal vegan pasta, and rotating seafood dishes. Guests can opt for outdoor dining on the Sawkill Creek or indoor eating in a sunroom overlooking the water. Millstream's setting is ideal for casual dining and elegant celebrations. On Thursdays, it offers a fried chicken special and half-price bottle of wine. Other happenings include live music on Fridays, brunch on Saturdays and Sundays (with Live Jazz every Sunday), and Happy Hour daily.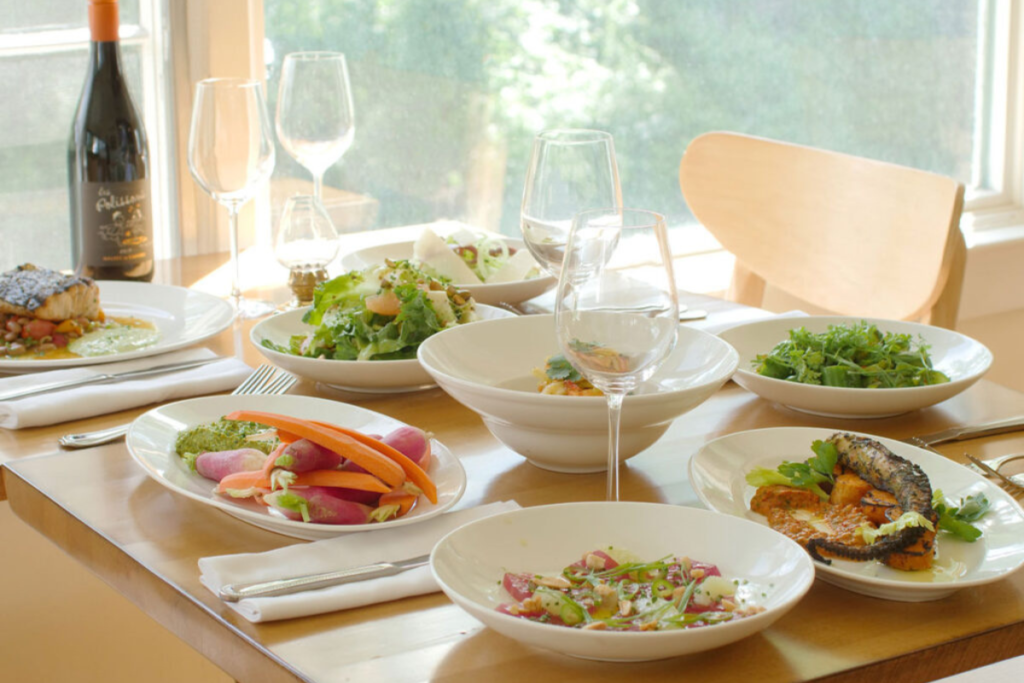 Millstream
114 Mill Hill Rd
Woodstock
845.217.2484
www.millstreamwoodstock.com
Enjoy old-world Parisian chic paired with modern comforts: Mirbeau Inn & Spa Rhinebeck
Mirbeau Inn & Spa Rhinebeck is reminiscent of an old-world chic Parisian hotel, yet with all the modern comforts that today's travelers expect. Rest and restore within the spa, featuring a European-style Resting Area, Aqua Terrace with a thermal pool, eucalyptus-infused steam room and Himalayan salt sauna. Indulge in a decadent meal at Willow at Mirbeau, also open to the public. Or relax in the luxurious guestrooms, featuring a Juliette balcony, cozy fireplace and a clawfoot soaking tub. Located right in the heart of Rhinebeck, Mirbeau is the perfect place to re-balance one's life through a restful, yet inspiring experience.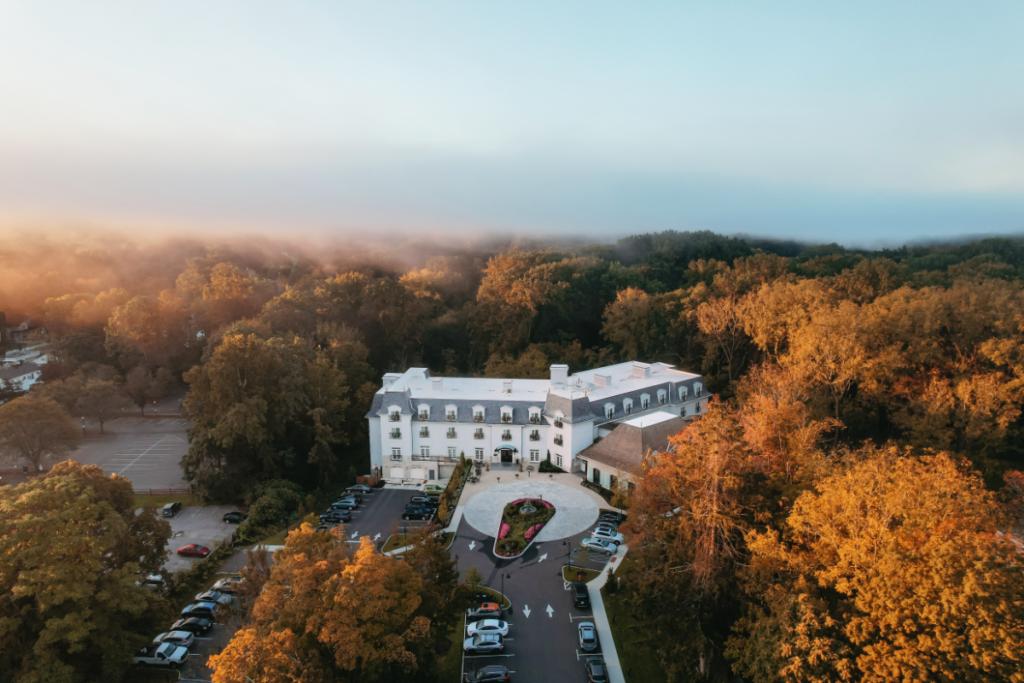 Mirbeau Inn & Spa Rhinebeck
46 West Market St
Rhinebeck
877.647.2328
www.rhinebeck.mirbeau.com
New York State is all about apples: New York Apple Association
New York apples are famous for The Big Flavor. Whether sliced, baked, dipped, or enjoyed on the go, New York apples are the preferred choice of apple lovers everywhere. There are nearly 275 pick-your-own apple orchards, craft cider, and apple spirit destinations. There are also lots of places to indulge in a fresh apple cider doughnut or to shop the many farm markets throughout Apple Country®, which is home to nearly 600 family-owned apple orchards and cidery operations. Visit ApplesfromNY.com for hours of operation of participating orchards and craft cideries linked on the interactive map.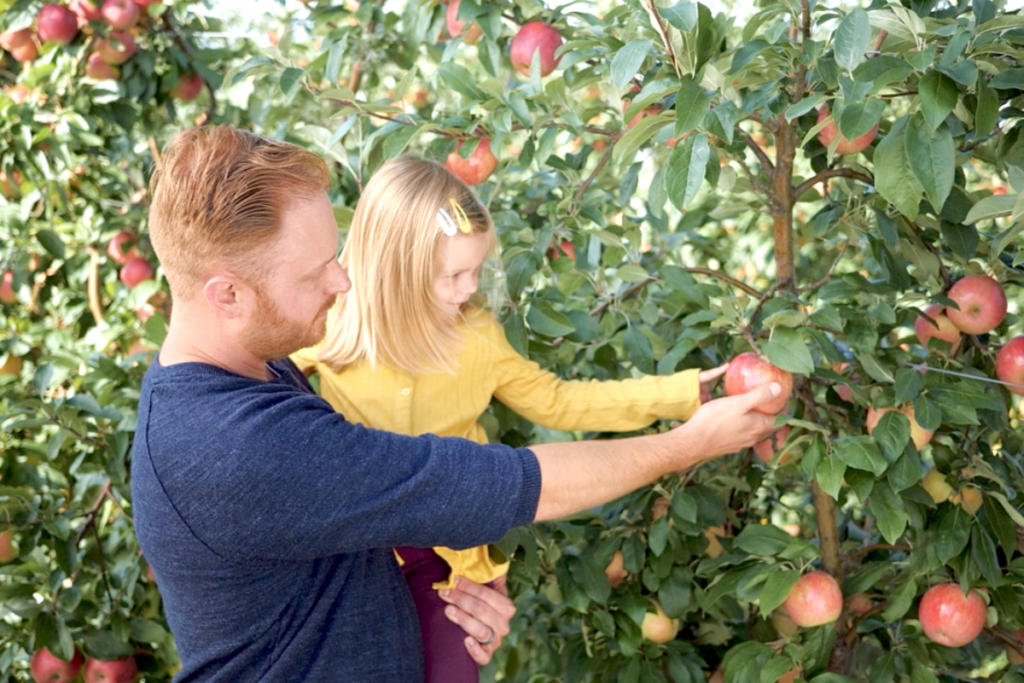 New York Apple Association
Fishers
585.924.2171
www.applesfromNY.com
Celebrate Cider Week in the Hudson Valley: New York Cider Association
Now is the time to start making plans for the upcoming Cider Week New York, held Friday, October 6, through Sunday, October 15. The fun, festive cider celebration is being held at destinations throughout the entire Empire State, including the Hudson Valley. Cideries, orchards, restaurants, retail shops, and other venues in every region of New York will be pouring, tasting, and enjoying cider. Events will include tastings, orchard tours, chef and cider pairings, cider markets, and beyond. Visit ciderweeknewyork.com for more information on where and how to participate and sign up to be kept informed of all events.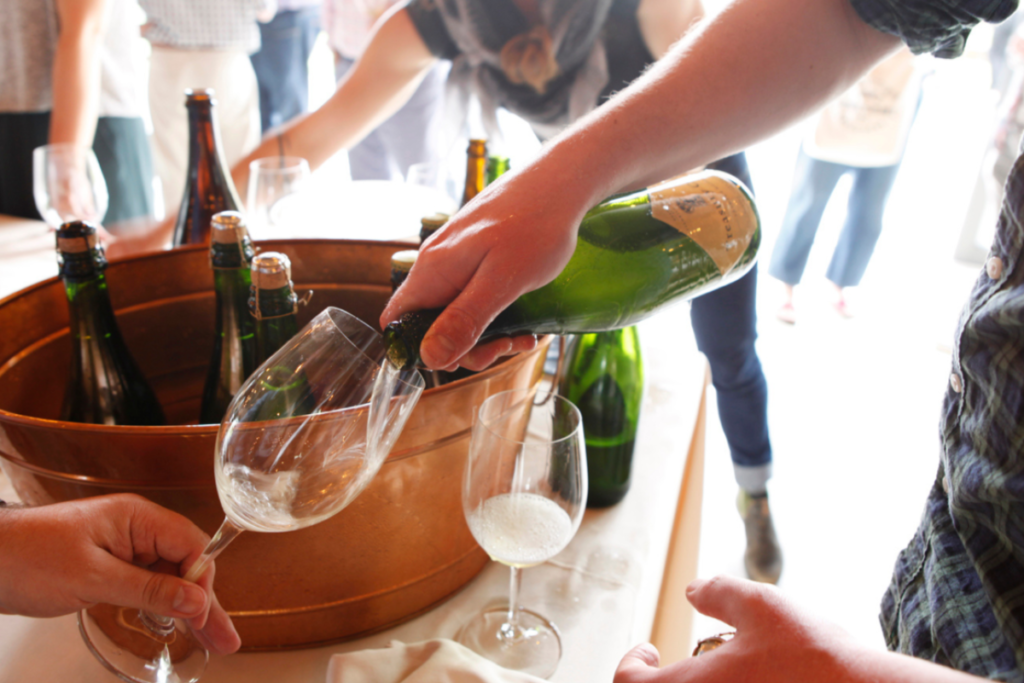 New York Cider Association
www.ciderweeknewyork.com
Your one-stop source to eat, drink, shop, stay, and play: Pure Catskills
Buy fresh, buy local, buy Pure Catskills. Pure Catskills is a regional, buy local campaign developed by the Watershed Agricultural Council to improve the economic viability of the local community, sustain the working landscapes of the Catskills, and preserve water quality in the NYC Watershed Region. Pure Catskills works to promote hundreds of farms, forests, and local businesses throughout Delaware, Greene, Otsego, Schoharie, Sullivan, and Ulster counties in New York State. Check out its annual Pure Catskills Guide to Products and visit its 350+ farm and forest retail members online at purecatskills.com.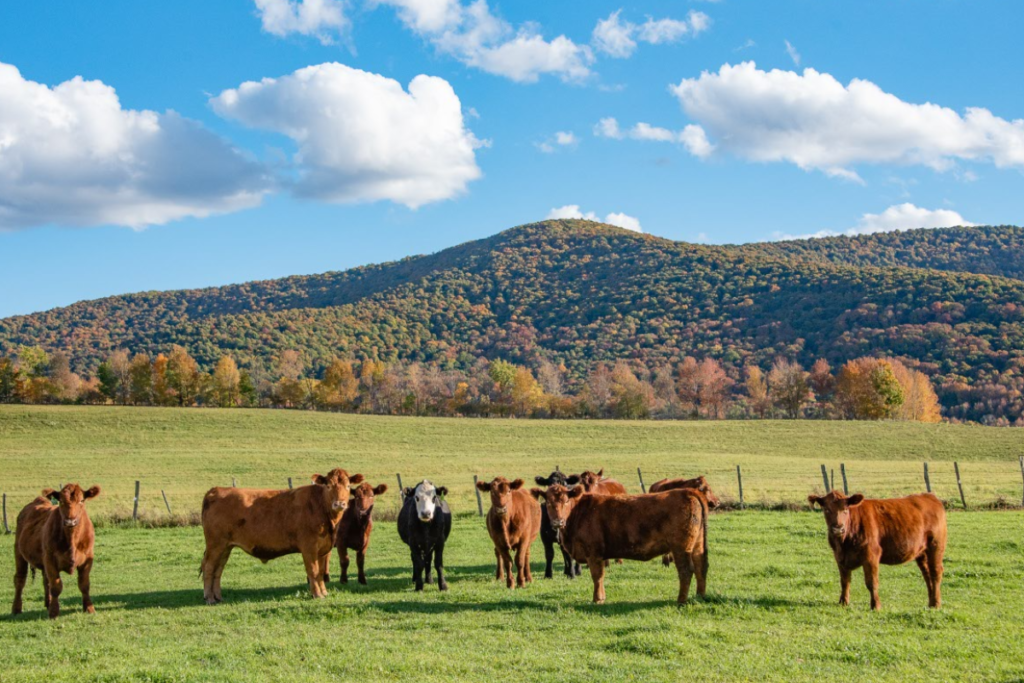 Pure Catskills
607.865.7090
purecatskills@nycwatershed.org
purecatskills.com
Shop a passionate family-run store and help nourish a community: Sunflower Market
Since 1978, Sunflower has run on a vision to provide employees with career opportunities while feeding and nurturing a community with passion for what they have curated. After 45 years we're proud to continue to be an independent, family run organization with the goal of creating a safe and welcoming space to shop and grow!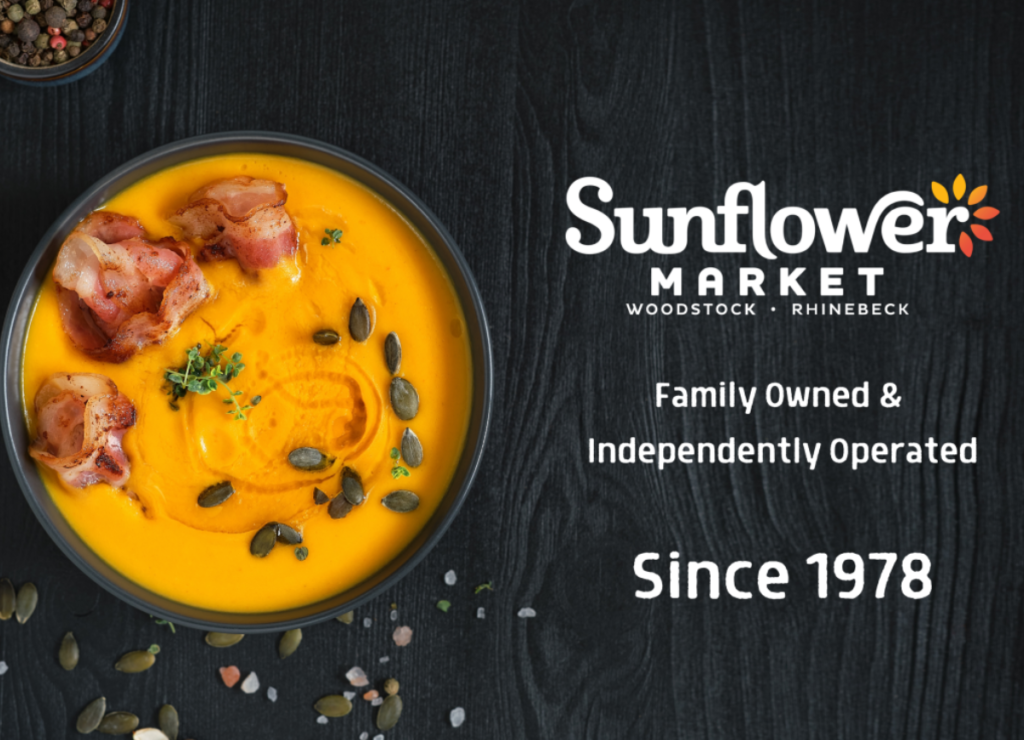 Sunflower Market
75 Mill Hill Rd
Woodstock
845.679.5361

24 Garden St
Rhinebeck
845.876.2555
www.SunflowerNatural.com
Explore an agritourism oasis: Taste NY Todd Hill
Taste NY Todd Hill market is an oasis on the Taconic Parkway, located 10 miles north of I-84, offering grab-n-go snacks, coffee, delicious sandwiches, ice cream, and specialty groceries and textiles. All products are sourced from New York state small farms and businesses. Our friendly staff can point you to your agritourism destination on your next trip to the Hudson Valley. Stop in and step out at Taste NY Todd Hill. Tastenytoddhill.com.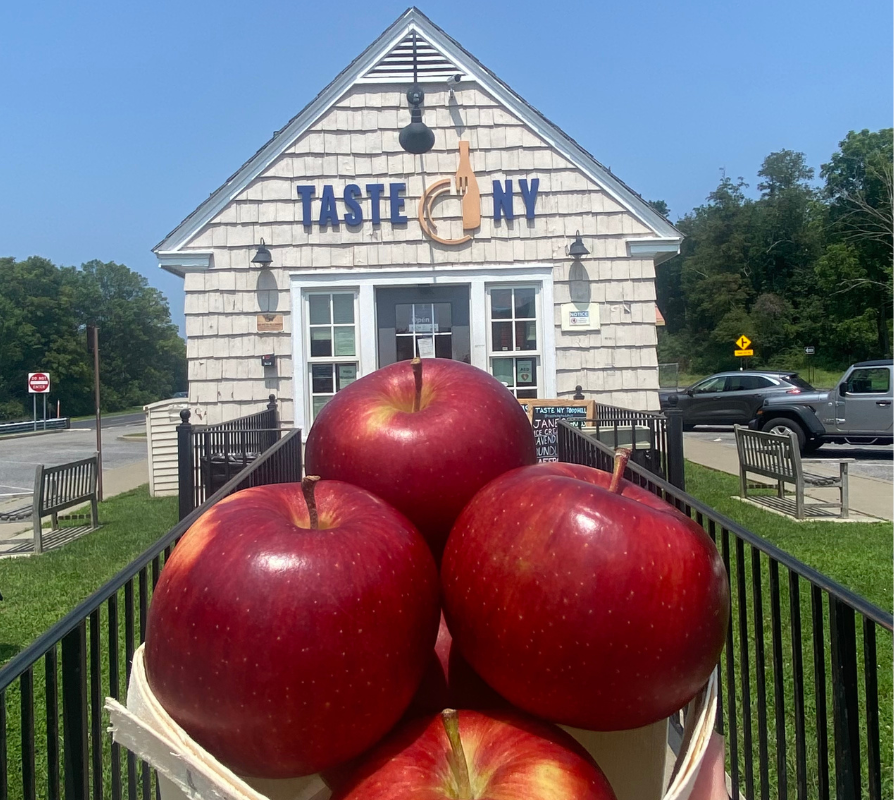 Taste NY Todd Hill
4640 Taconic State Pkwy
Poughkeepsie
845.849.0247
www.tastenytoddhill.com
What's this?
This content is made possible by our partner. It is not written by and does not necessarily reflect the attitude, views, or opinions of the Valley Table Magazine editorial staff.