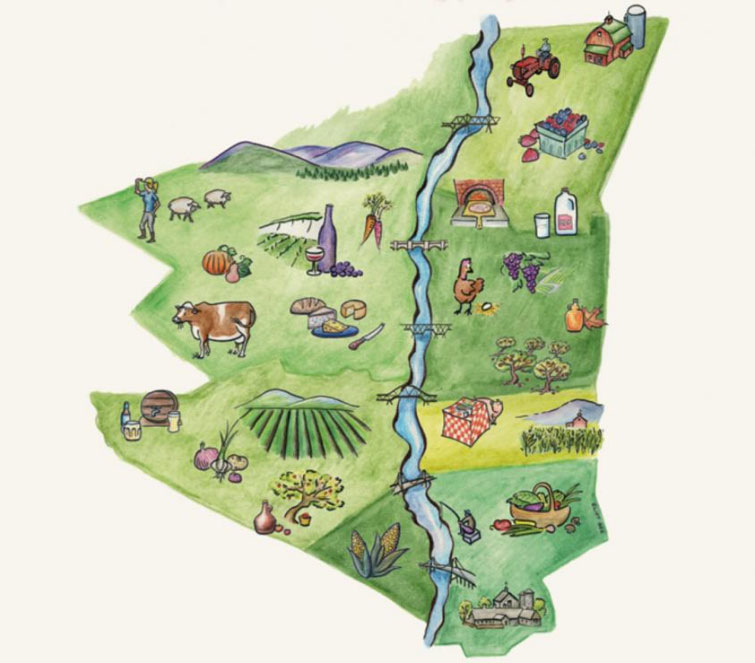 AS FALL APPROACHES, THE GROWING excitement for the pick-your-own season offered at local farms will draw families from the surrounding region and beyond to enjoy fresh-picked fruit and vegetables. Pears, pumpkins and, of course, apples, are typically ripe for picking through September and October, but this fall, pick-your-own options likely will be limited because of the abnormal 2015-16 winter and spring.
Many fruit trees blossomed and were into maturation in early spring, when a late frost dropped temperatures below freezing in many areas, killing off the trees' initial fruit-producing buds. By the time strawberries and raspberries came into season in mid-June, news of the berry crop damage had already come from local farmers. Tantillo's Farm in Gardiner (Ulster County) lost its cherry crop; Samascott Orchards in Kinderhook (Columbia County) lost all its peaches; Stuart's Fruit Farm in Granite Springs (Westchester County) suffered severe apple damage. Some farms, like the Don Baker Farm in Hudson, along with many others in Columbia and Ulster Counties, suffered so much damage that their entire harvest remains uncertain. No particular apple variety has been reported damaged more than others, but many farms may have an abbreviated harvest.
While it's always a good idea to call ahead before planning a trip to a farm or orchard, to avoid disappointment, consider it mandatory this year to call ahead and/or check website postings to verify crop availability and pick-your-own options.