Isn't wine automatically vegan?
Not necessarily. Frances Gonzalez, founder of Vegan Wines in Gardiner, discovered that many vintners use animal products throughout the winemaking process.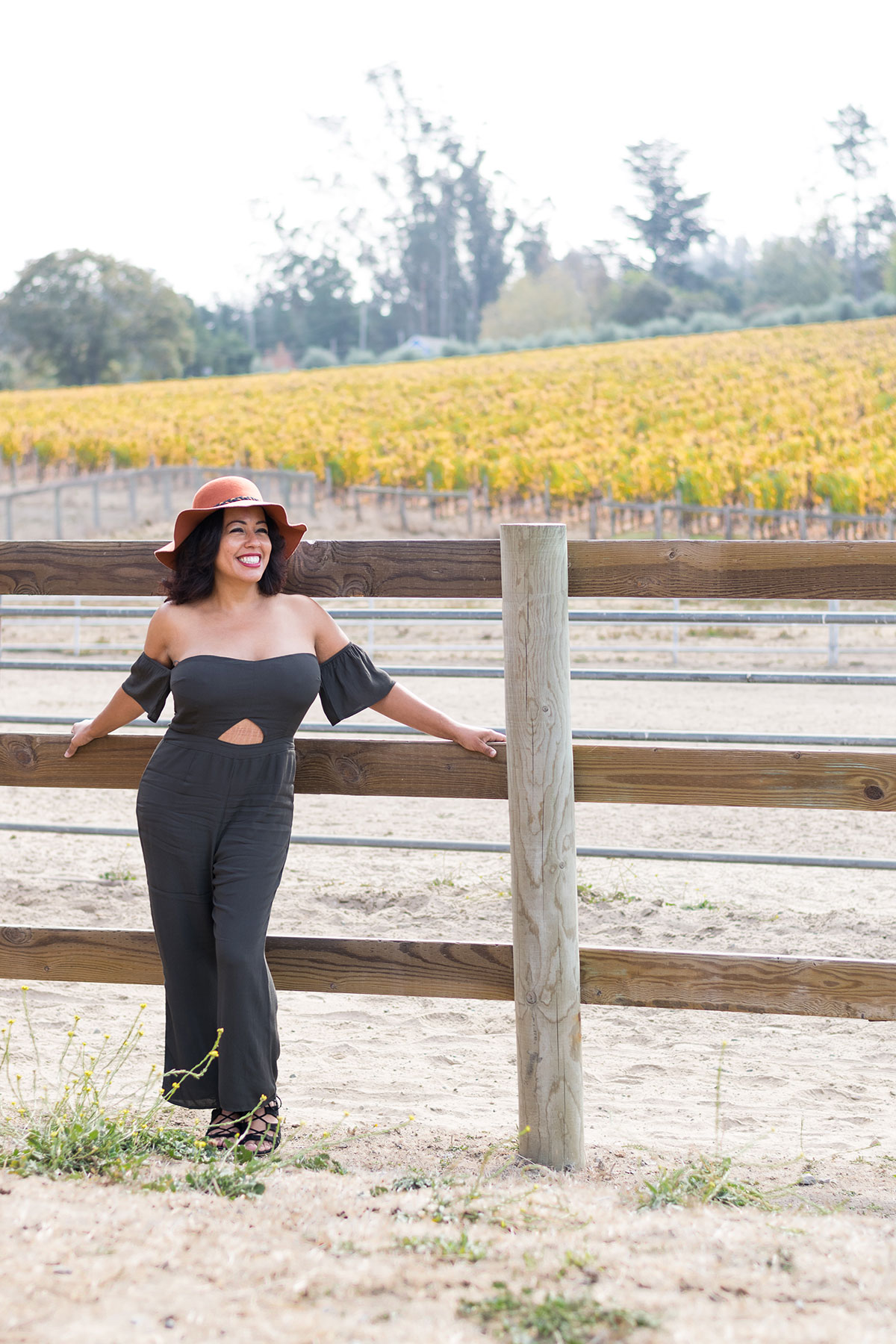 "I was in France on vacation doing a wine tour, and our guide mentioned egg whites. I've been vegan for 25 years. That's when my birthday trip turned into a research trip, and I sought out the small family vineyards," Gonzalez says.
Winemakers use egg whites in the fining process, or stabilization and clarification, of wines. In addition, animal gelatin, casein, a milk protein, fish oil, and the chitin from crustaceans can be found in mass-market vinos. In some countries, ox blood provides certain reds with their distinctive coloration.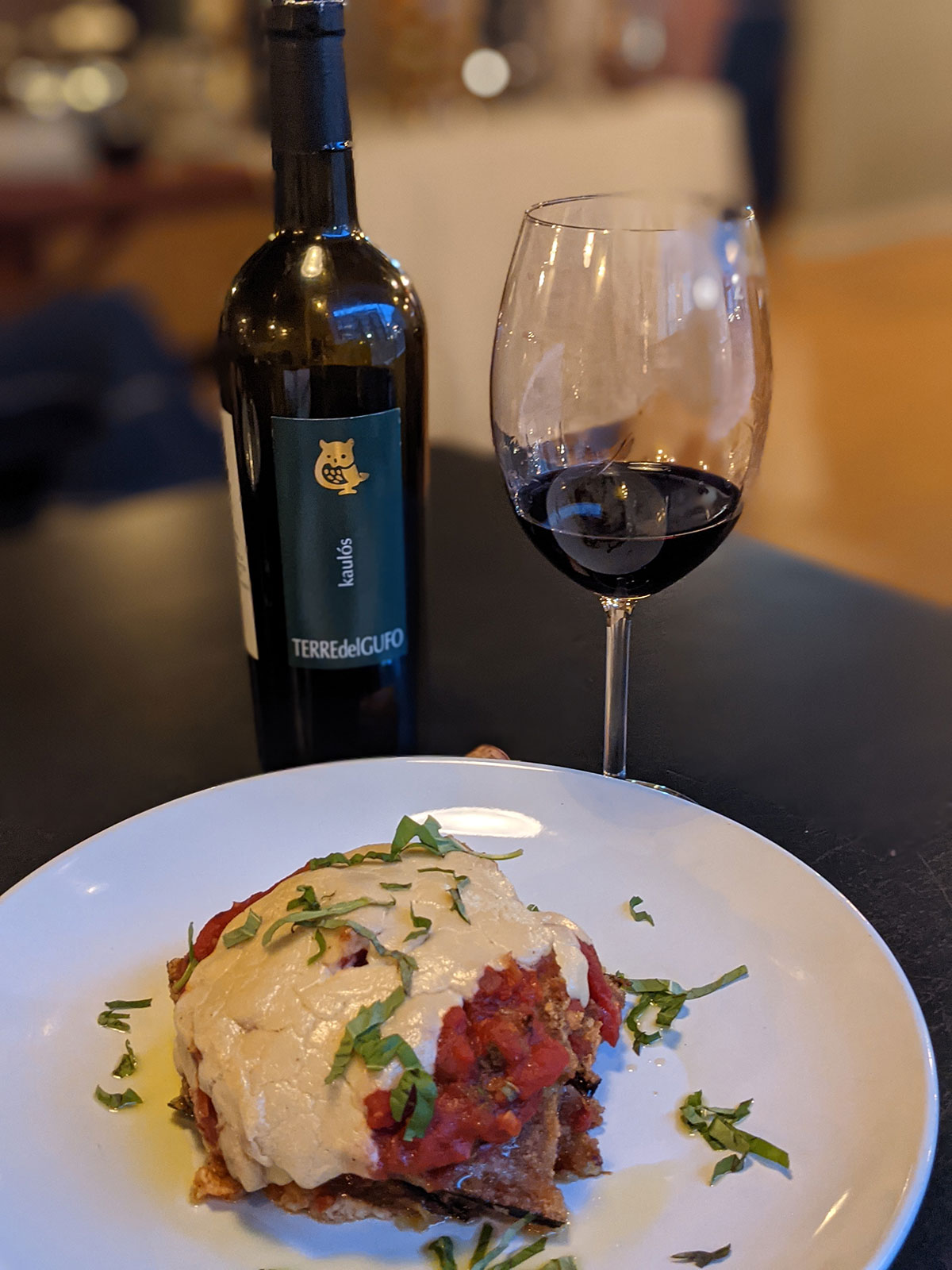 Gonzalez turned this interest into a personal mission and, eventually, a business in 2017. Vegan Wines sources only 100-percent plant-based wines from around the globe, such as environmentally conscious Zinfandels and Viogniers. Her first import was from the renowned Bordeaux region of France.
She found a vineyard that had taken six years to recover from soil damage caused by chemicals. The owner had purchased the land from another winemaker who used harmful products to speed up vine growth. Unlike the many vineyards that fertilize their soil with cow manure and slaughterhouse remnants, vegan winemakers, including the man Gonzalez met in Bordeaux, turn prior crop harvests into compost, aka "green manure."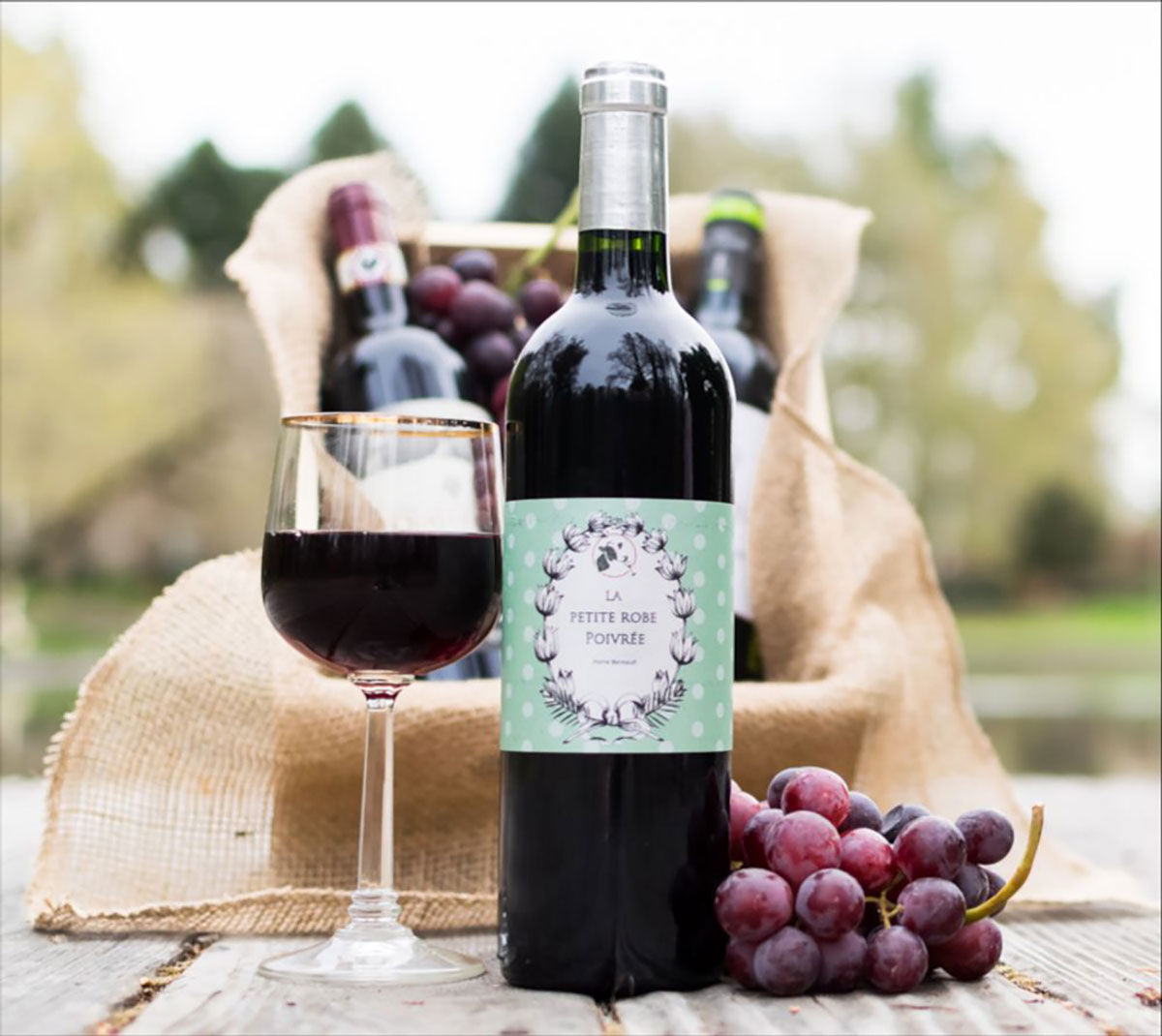 "I visit every vineyard to make sure their practices are sound. We started out importing two Bordeaux wines….we import from Italy, Chile, California, and elsewhere in the U.S.," Gonzalez says. "Good soil requires a lot of care and a lot of attention."
Even certified organic and biodynamic farms use animal products in the soil. Taking care to experience each vineyard's methods before she distributes them, Gonzalez brings attention and exposure to very small independent wine producers around the world. Vegan Wines ships bottles to 41 states through its online wine shop and its wine club subscription.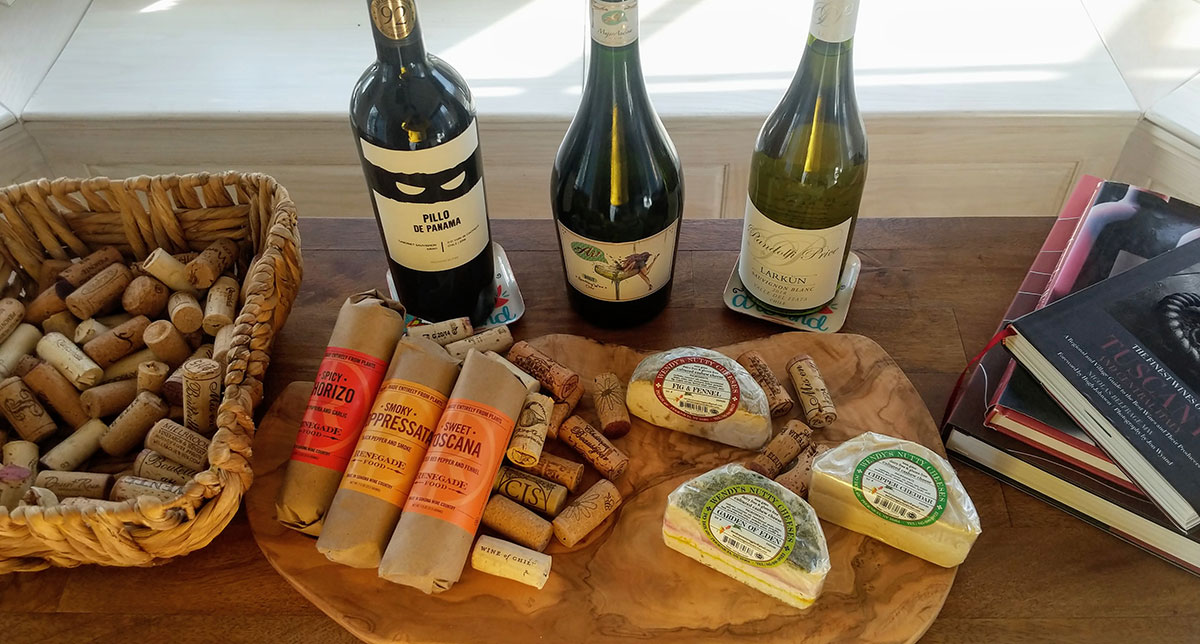 The "Light Lovers" and "Red Lovers" clubs curate selections based on consumer tastes. Vegan Wines' Signature Club curates a wide variety of reds, whites, rosé, and sparkling wines. As far as Hudson Valley businesses go, they catch some of the spotlight, too. Gonzalez partners with local vegan producers to curate excellent pairing recommendations and bundles online.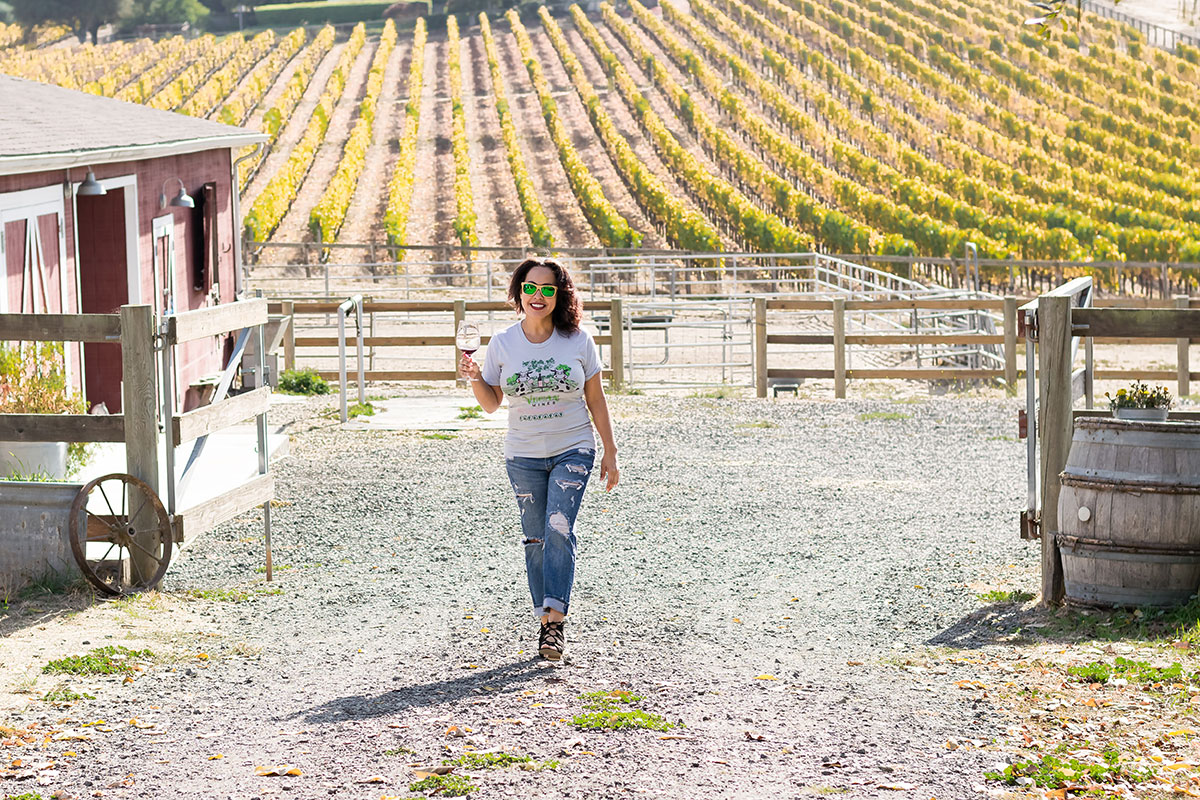 "As far as collaborations go, I live here. I always want to collaborate and find new ways of working with other Hudson Valley businesses. We offer bundles and, through our wine club subscription, our plant-based chef — also from Gardiner — shares her recipes to pair with our wines," Gonzalez says.
Wendy's Vegan Kitchen in Phoenicia crafts creamy, dreamy cheeses from nuts. One of Gonzalez' favorites is the "Garden of Eden," a colorful cashew-based cheese featuring white truffle, beet and leek powders, and other delicious ingredients. The "Fig and Fennel," subtly sweet from figs and local maple syrup, also pairs nicely with Vegan Wines' selection.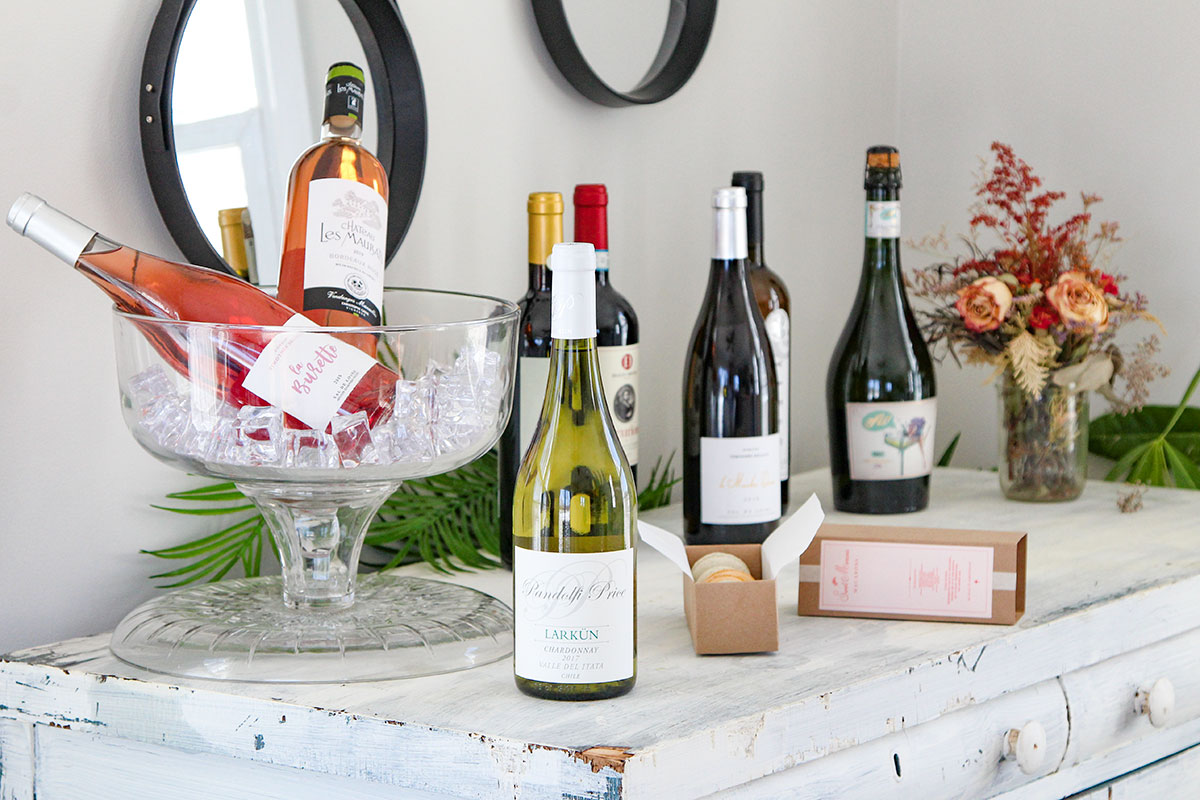 The Macaron and Wine bundle from Vegan Wines expertly matches the tasting notes of four wines with vegan macarons from Sweet Maresa's bakery in Kingston. Gonzales identifies the harmony between Chilean-produced Pandolfi Larkun Chardonnay and Sweet Maresa's toasted coconut macaron.
Above all, the mission of Vegan Wines is education. Its subscriptions may be virtually run, but Gonzalez has a storefront in Gardiner.
"It's not a traditional brick and mortar where we're selling wines, but we are going to be holding wine education classes during the summer. That will start in July," Gonzalez says. Luckily enough, visitors seeking a taste of Vegan Wines' selection can head over to Gardiner Liquid Mercantile, which also carries vegan cheeses and other picture-perfect pairings for Vegan Wines.