ASK AND YOU SHALL RECEIVE. That's what Chef Jay Lippin has been telling diners at Crabtree's Kittle House in Chappaqua. Now everyone is reaping the tasty benefits.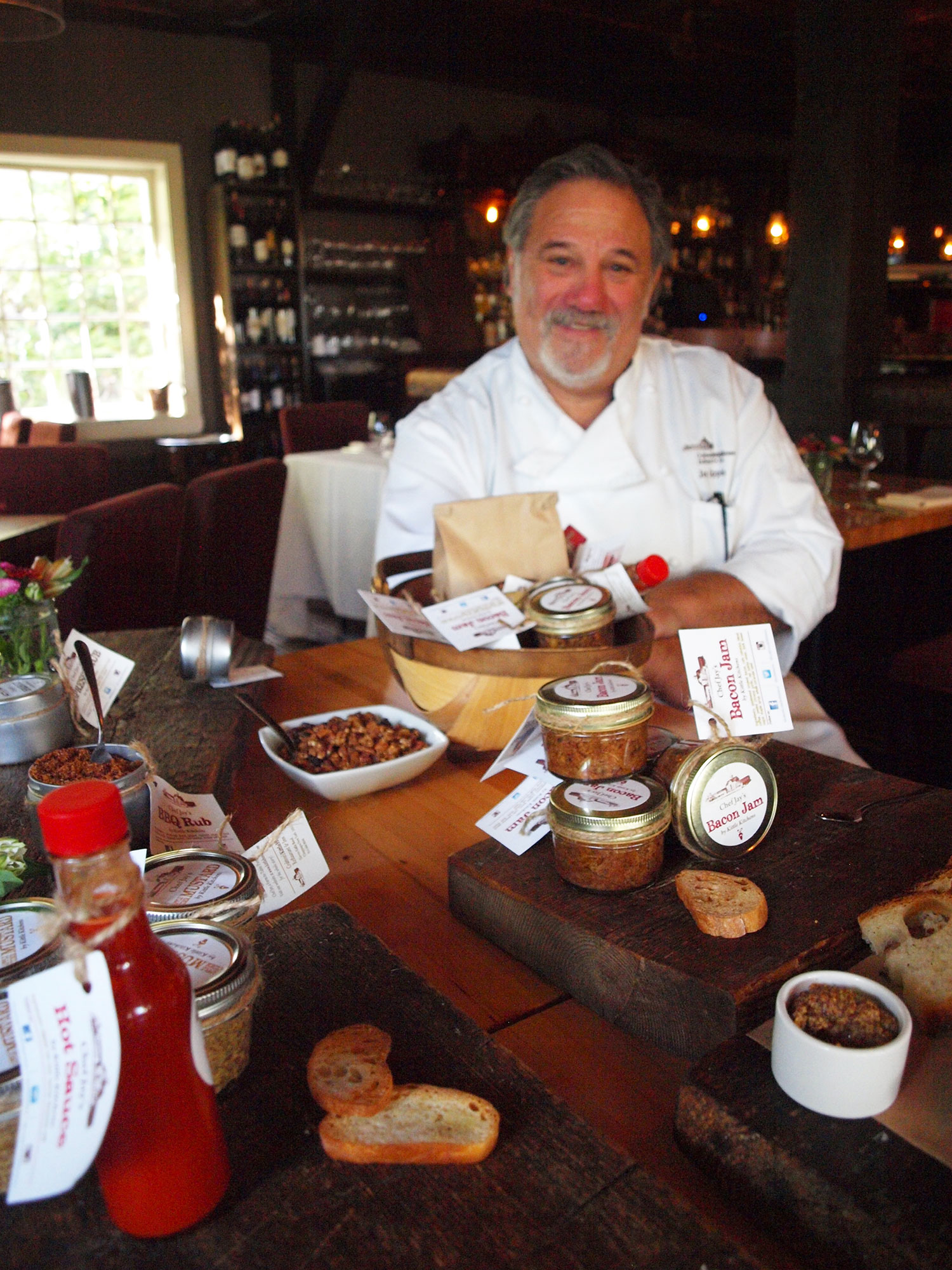 After recognizing customers' penchant for taking his culinary creations home, Chef Lippin launched take-home "Chef Jay's" versions of his much-requested products under the Kittle Kitchens label. The product line ranges from granola to bacon jam, and includes two seasoning rubs (BBQ and Espresso), an apple cider mustard and an artisanal hot sauce. Each product is born from a dish served at the restaurant: The granola is a part of the Kittle House breakfast menu; the BBQ rub was created for the slow-cooked meats prepared for the summer BBQ nights; and the bacon jam is featured in a few menu items.
Lippin uses local ingredients to create each of his products. For the hot sauce, he sourced several varieties of locally grown peppers, giving each batch a unique flavor profile. The peppers are fermented 30 days in sauerkraut juice from Foods & Ferments (Truxton, Cortland County). The hot sauce is aged in rye barrels used by Catskill Provisions (Long Eddy, Sullivan County) for its honey whiskey production. Similarly, Lippin's apple cider mustard incorporates local cider; the bacon jam features product from Mountain Smokehouse (LaGrange, Dutchess County); and the granola gets its addicting sweetness from Catskill Provisions honey.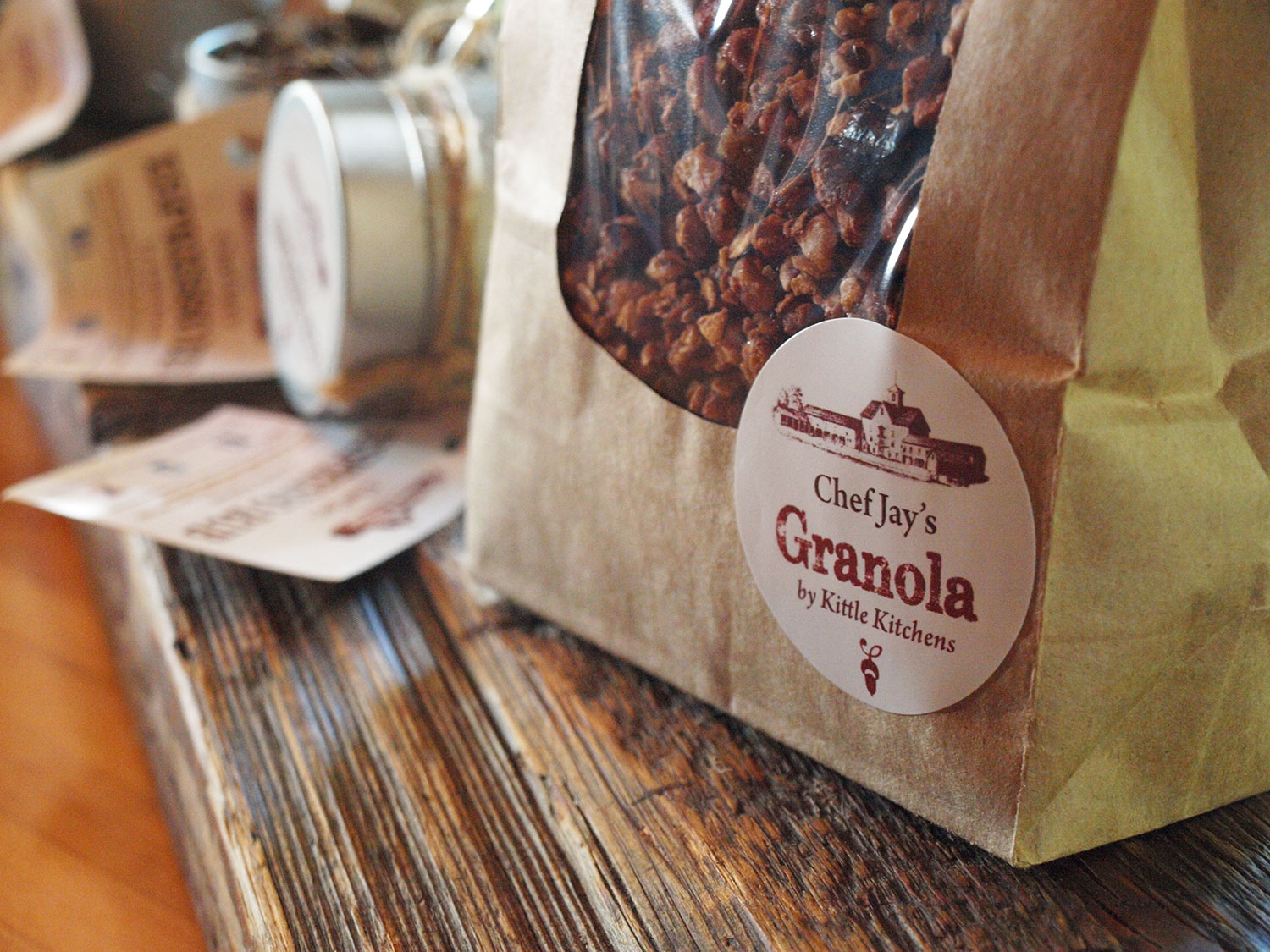 Crabtree's Kittle House owner John Crabtree lauds Lippin's dedication. "Many chefs say they are 'farm-to-table,'" Crabtree notes, "but Chef Jay is the only one who truly walks the walk." Lippin says the products themselves make sourcing local easy. "We're really loving the oppor-tunity to do what we are doing here, while fostering great relationships along the way," he says. "As I meet each farm-er or producer, they turn me on to another local producer."
All Kittle Kitchens products are available at the Kittle House in Chappaqua. Prices range from $7 for a container of Chef's Jay's BBQ rub to $12 for the award-wining bacon jam or $12.50 for the granola.