THE BACK OF KIM BUCHANAN'S ford explorer offers plenty of real estate for bumper stickers. One of them displayed on her tailgate declares Evil will triumph when good people do nothing.
Buchanan, a veterinarian and mother of two teenagers, isn't good at doing nothing. That particular sticker is appropriate to what she's doing on a chilly November afternoon: rescuing food. She arrives at the Culinary Institute of America in Hyde Park, where staff and students are waiting for her with the yield from a food drive at the Thanksgiving holiday party—a carload of boxes, cans and jars. It's been designated for the Hillcrest House, which offers transitional housing for the homeless, a few miles away. "To me, it's just a really important thing to do—to be able to feed people," Buchanan remarks. "It's such a basic thing. There's so much to go around and it just doesn't get there."
Hunger is a huge global crisis, but you have to act locally if you can. I think it's a crime that so many people are so hungry and we waste so much food.
Buchanan volunteers a few times a week as a food rescuer for Rescuing Leftover Cuisine (RLC), a New York City non-profit that opened a Mid-Hudson chapter in 2015. Serving Dutchess and Ulster counties, RLC takes food that would otherwise be discarded by restaurants, farms, schools, bakeries and other businesses that produce or prepare food, and finds a place where it is needed. Non-perishable foods go to food pantries; prepared foods and produce go to soup kitchens or shelters. The word "waste" is not in Buchanan's vocabulary: She also picks up leftovers from a soup kitchen and ferries them back to a farm, where they will feed the animals.
A few dozen volunteers put in about an hour apiece each week. Their combined efforts collect two to three tons of food a month. Since last June, RLC Poughkeepsie has rescued 62,000 pounds of food.
Buchanan, a town of Poughkeepsie resident, mostly volunteers on Thursdays for food deliveries. "Hunger is a huge global crisis, but you have to act locally if you can," she continues. "I think it's a crime that so many people are so hungry and we waste so much food."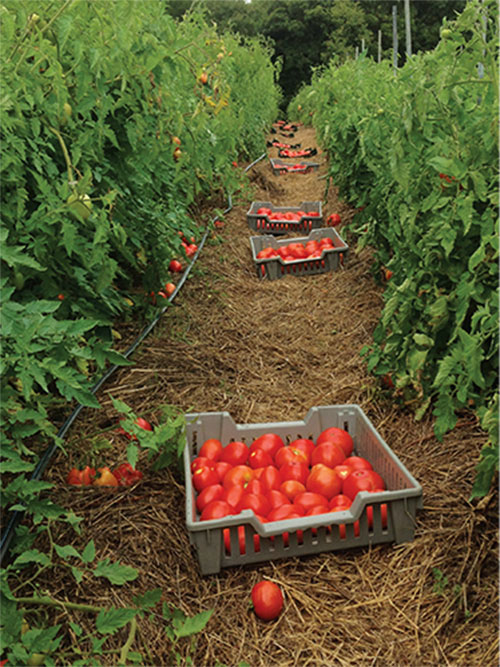 Feeding America®, a 35-year-old non-profit that runs a nationwide network of more than 200 food banks, puts the amount of edible produce that never reaches consumers at more than six billion pounds per year—up to 40 percent of our national food supply, according to a 2010 U.S. Department of Agriculture (USDA) report. Ultimately, 63 million tons of perfectly good food gets tossed into landfills, according to ReFED, a consortium of businesses "committed to reducing food waste in the United States." (The problem has repercussions not just for the hungry, but also for the environment: That much volume of decomposing food is responsible for 16 percent of our methane output, says the Environmental Protection Agency.)
Yet, in 2015, 42.2 million Americans lived in food insecure households, which the USDA defines as "a diet of reduced quality, variety or desirability," while another 6.3 million households had very low food security, which, in addition to the above, includes "disrupted eating patterns and reduced food intake." Locally, in Orange County in 2015, 13 percent of the population was eligible for the federal Supplemental Nutrition Assistance Program (SNAP, or food stamps), while that number was 12 percent in Ulster County and 8 percent in Dutchess County. The Mid-Hudson regional average number of SNAP recipients is slightly lower than the national average of 14 percent, but it still comprises more than 10 percent of the population of Orange and Ulster Counties. (The Natural Resources Defense Council, on the other hand, puts the number of food insecure Americans at nearly 17 percent—one out of six.)
For children, the figures are alarming: The percentage of students in public schools eligible for free or reduced-price school lunches during the 2015-16 school year was 45 percent in Ulster, 42 percent in Orange and 31 percent in Dutchess, according to the Office of Temporary and Disability Assistance.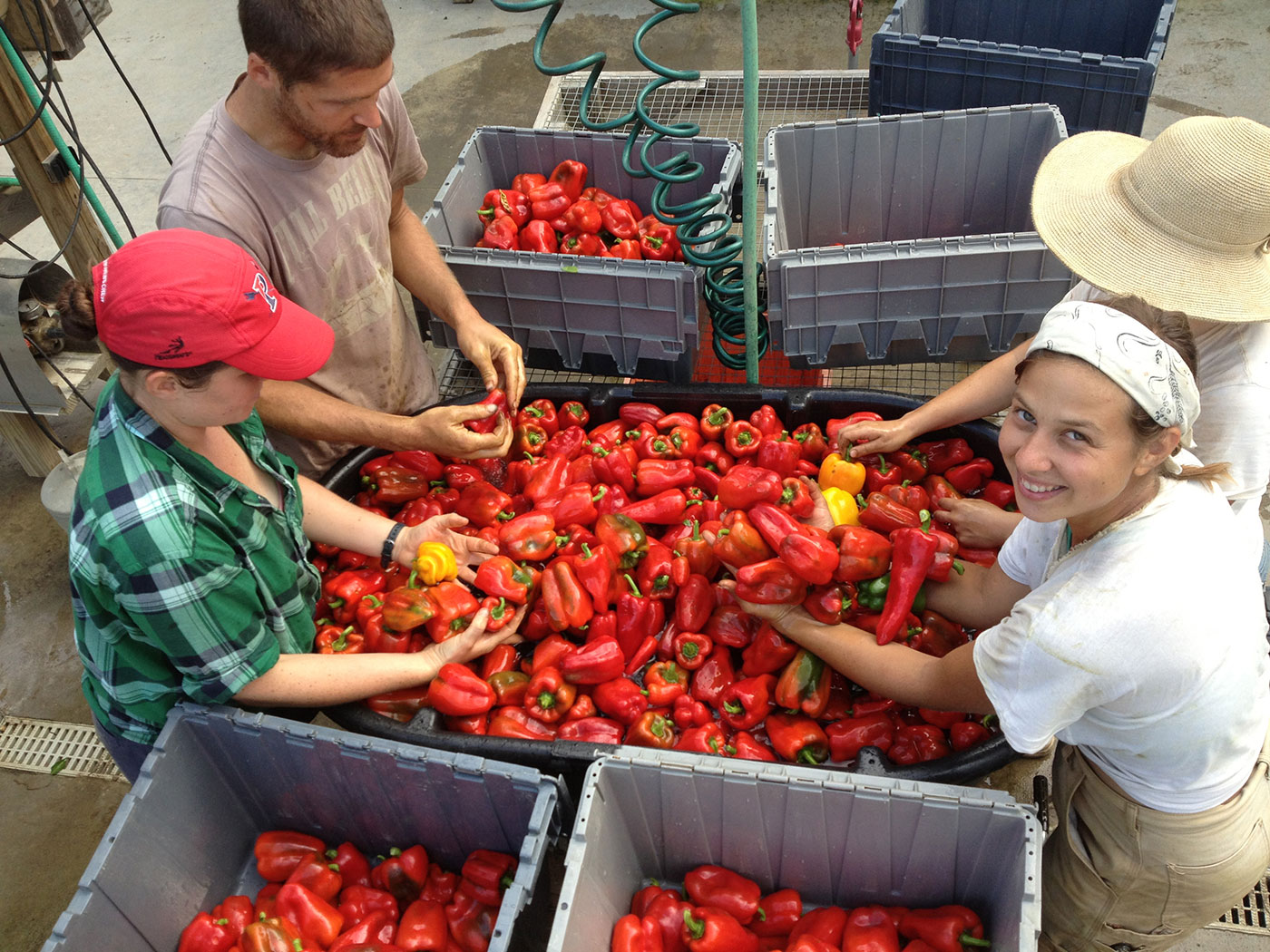 Historically, the emergency food system offered mostly canned and boxed foods high in sugar, fats and salts (like canned soups), but provided little in the way of fresh produce that could offer high-level vitamins and nutrients. Assistance programs were meant to be temporary, but as the population systemically relying on food pantries for basic sustenance grows (in 2008, Feeding America® assisted 25 million Americans; by 2014, that number was up to 46 million), the nutritional content of the food becomes a more significant issue, particularly for children.
There's a disconnect in the supply chain once the economic incentive to keep moving the food through its stages is removed. The problem isn't that there's a lack of food—there's plenty of it. Collecting and distributing it is problematic. The NRDC argues that if food waste was cut by a mere 15 percent nationally, 25 million citizens would no longer be food insecure. But if there's no economic incentive or advantage offered to take the food to where it can be used, it gets stuck and eventually rots or gets hauled off as garbage.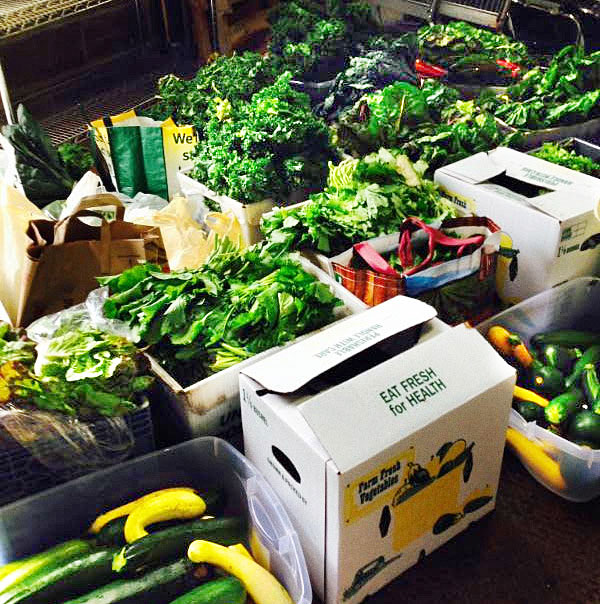 Many farmers, chefs, wholesalers, distributors and others are willing to give surplus or unused food to those who need it. Most, however, have neither the time, the money nor the resources to do it. That's the gap between excess supply and increased need. Plainly, it's a logistical issue.
The notion of zero waste has been around at least since the 1970s, but gains have only begun to be made on the food front in recent years. The USDA and the EPA have set a target of reducing food waste by half before 2030, by partnering up with charities, businesses and local governments.
Unless the market demand for a specific crop increases, it makes no economic sense (especially for small, market farmers) to pick it, pack it, haul it to market, then pack the unsold surplus up again and bring it back.
"There's an incredible amount of waste in our food system and it's at every level," explains Susan Paykin, manager of Common Ground Farm in Beacon, a non-profit farm that attempts to serve as a model for the best use of food and a reduction of waste. "Beginning with the production and going through the distribution process, the preparation and then the consumption of food, every single level in the current way that food is viewed and produced, grown, distributed and consumed wastes a lot."
In fact, waste is essentially built into our food-production system. Planning the harvest begins before the food is actually planted. As the industry standard, farmers typically plant about 20 percent more than they plan to meet anticipated market demand—a surplus that usually covers losses due to bad weather, pests, disease or, rarely, a sudden spike in demand for the crop. Technically, if the season is successful, there's already up to a 20 percent surplus in the field. Unless the market demand for a specific crop increases, it makes no economic sense (especially for small, market farmers) to pick it, pack it, haul it to market, then pack the unsold surplus up again and bring it back—so the excess usually is left to rot in the field. In a typical year, that means about a fifth of the harvest doesn't make it off the farms, Paykin says.
Food also is culled in the next stages—at the wholesale, distribution or consumer levels, where meats, fruits or vegetables that don't conform perfectly to a preferred shape or color may be sifted out and discarded.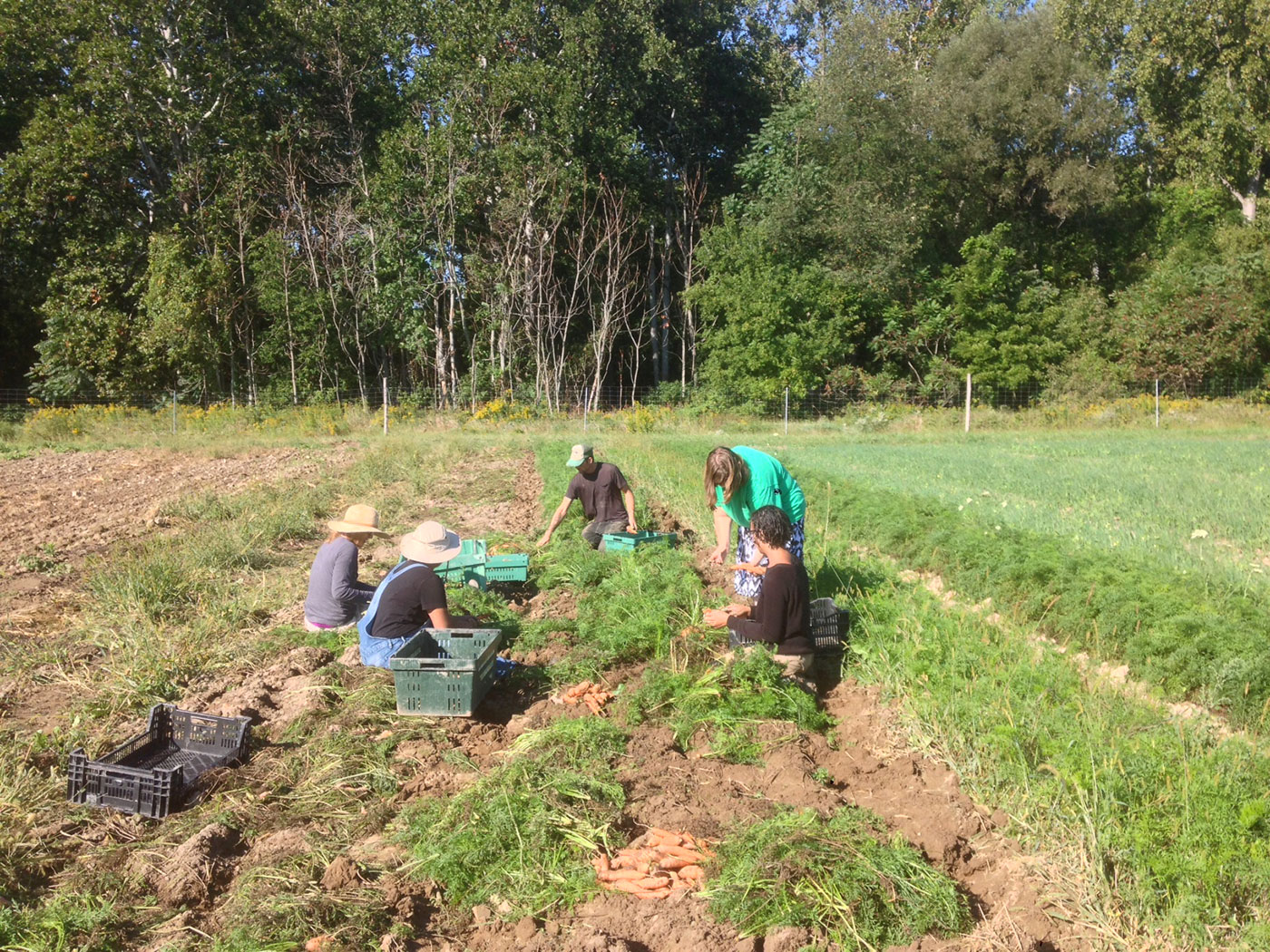 In response to this disparity, local organizations eager to help fight waste and hunger have mushroomed. The all-organic Common Ground Farm donates produce to schools in Beacon and works with teachers and organizations like Hudson Valley Seed to offer farm-based educational programs. It sells produce at below-market rates in low-income areas and halves the prices for those using SNAP vouchers. During the 2016 season, Common Ground Farm donated about five tons of produce to food pantries, soup kitchens and schools. It wasted almost nothing.
A rising demand for free or discounted food has made these upstart non-profits vital. "After the recession, the number of people who were using the soup kitchens and food pantries tripled. Since then, they've kind of leveled off," says Stiles Najac, food security coordinator at Cornell Cooperative Extension in Orange County, who also runs the "GleanMobile" and farm-to-school programs. "For the most part, I never have enough on my truck," Najak comments. "Everyone is always requesting more than I have." Her GleanMobile is part of the latest trend in the movement—scouring fields for unharvested crops.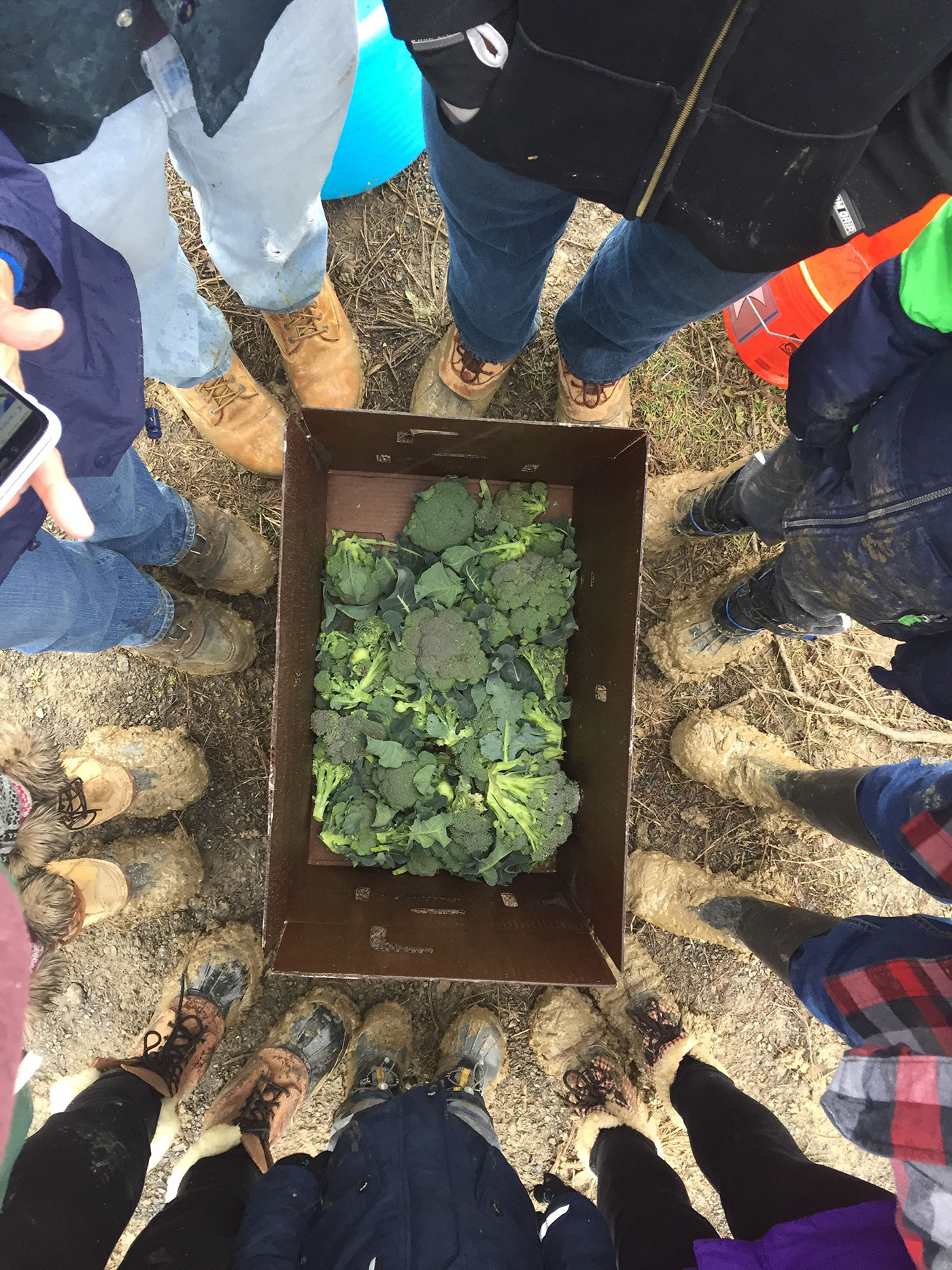 "Gleaning," which often consists simply of picking up excess harvest that was never picked, packed or shipped, fills a deep need in the emergency food system. "It's important to make sure that everyone has a right to great food," says Audrey Berman, of Long Table Harvest, a gleaning charity founded in 2015. Berman organizes volunteers to glean from 25 mostly organic farms in Columbia and Dutchess Counties and then distributes the produce—and sometimes meats—to 15 emergency food sites or after-school programs. "Even those who are struggling should have access to this good food, not just those who have the means. That's why we do it," she says.
In professional kitchens, chefs are increasingly attempting to minimize waste by using as much of their meat and produce in as many was as they can. "The no-waste movement really began in traditional food cultures hundreds of years ago—it's the idea of taking something that might otherwise be thrown away and transforming it into something tasty and nutritious," says Chef Dan Barber, winner of several James Beard Awards and the founder of WastED, a community of chefs and other members of the food industry who publicize efforts to produce great meals made from "off" ingredients—things like kale ribs, misshapen vegetables, fish cartilage and offal. "That's something every chef does—it's a basic principle of good cooking," Barber emphasizes. "Today, there's an awareness around this issue that wasn't there even a year ago. But I think we'll only be successful when we stop thinking in terms of things like peelings and offcuts as 'waste' and instead make them an expected part of people's everyday eating."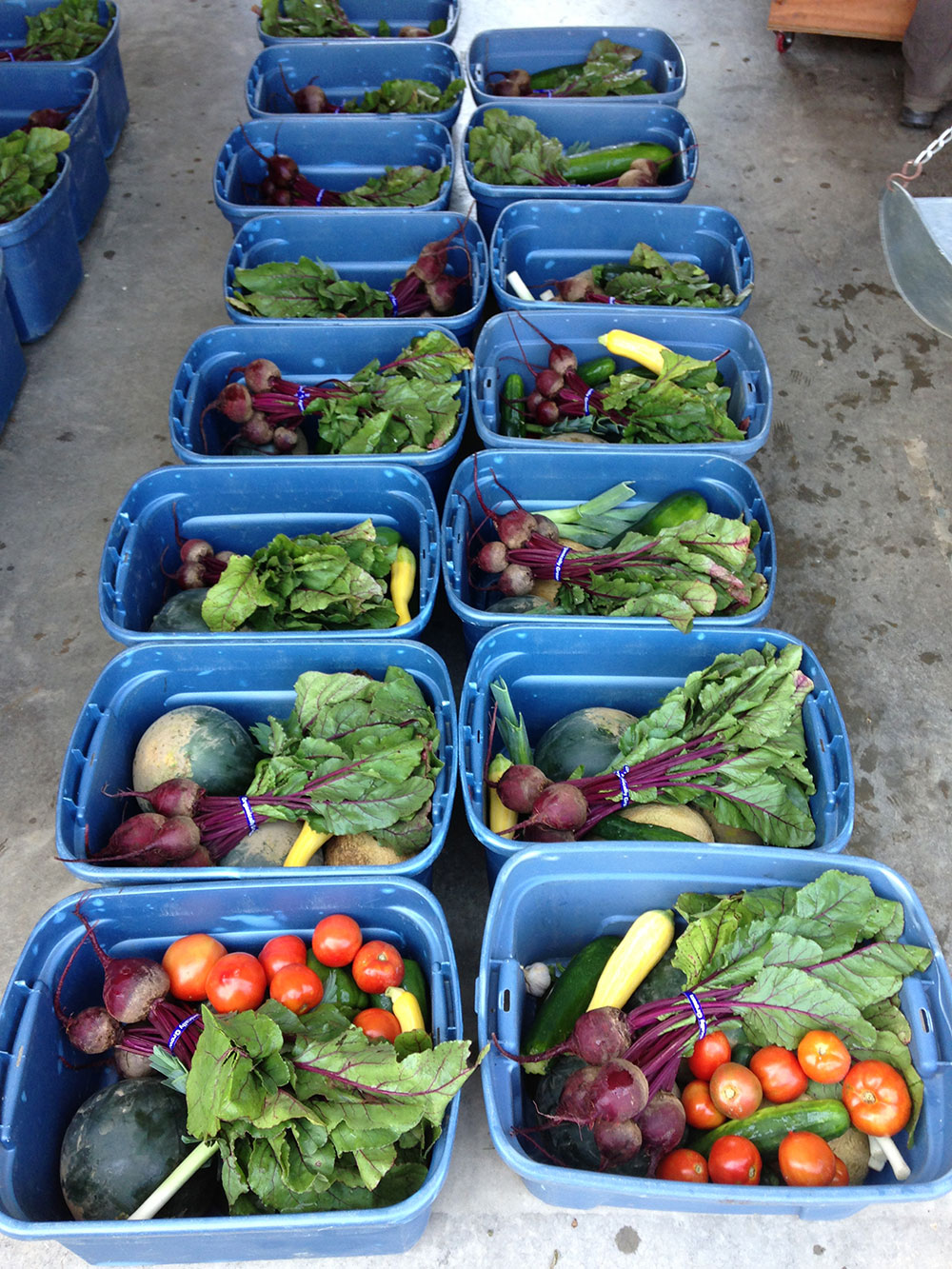 At Barber's Blue Hill Restaurant in Manhattan and Blue Hill at Stone Barns in Pocantico Hills (Westchester County), he and his team "constantly audit our waste," Barber says. Rather than shove whatever isn't being used off the cutting boards and into the trash, the crew picks through the scraps and tries to work out how they might be repurposed. "It forces us to be much more mindful and creative as cooks," Barber says. "Otherwise, we might fall into a kind of grocery-store mentality—cherry-picking only the most desirable ingredients for our menus."
In the end, Paykin concludes, the food we eat has "come [to be] viewed as, and considered, a commodity rather than this living, breathing thing that's so necessary to our health and happiness." Until we change our basic point of view, the solution to the food waste problem—and, by extension, the growing food security disparity—will be to create economic incentives that preclude it. Chefs and restaurateurs may see a reward for finding innovative ways of using scraps with an improved bottom line, but it all starts with the farmers, who are no better off financially whether their leftover produce is delivered to a soup kitchen or left to rot.