Ingredients
Salad
1 to 2 large bunches of watercress, cleaned, rough stems removed
3 large handfuls of baby spinach
1 small red onion, sliced
1 cup crumbled gorgonzola
1 orange for zest
Almond Fried Egg
6 soft-boiled eggs
1 1/2 cup almond flour
1/4 cup all purpose flour
1 cup milk
1/2 cup chopped parsley
1/4 teaspoon cayenne pepper
Salt and pepper to taste
Oil to fry
Warm Bacon Vinaigrette
1 1/2 cup thick sliced bacon, cooked and chopped
1/4 cup shallot
1 teaspoon minced garlic
1/2 cup olive oil
3 tablespoons white balsamic vinegar
1/2 cup sliced cherry tomatoes
Method
Almond Fried Egg
Heat oil to 350°F.
Peel eggs.
Combine all dry ingredients and mix well.
Roll eggs in milk, then coat with dry mixture.
Roll again in milk and gently coat a second time with the dry mixture.
In a deep pan, gently drop the eggs into the hot oil and fry the eggs until light golden brown.
Strain the eggs and place them on a paper towel to let excess oil drain off.
Warm Bacon Vinaigrette
Add olive oil to coat a pan, add shallot, garlic and bacon and sauté on medium high heat for about 2-3 minutes.
Add tomatoes and balsamic, sauté an additional 2 minutes.
Add remaining olive oil and stir.
Salad Assembly
Mix the greens and red onion together.
Place about 1 1/2 handful of the mix on a plate stacked high with a dip in the center.
Drizzle the vinaigrette on and around the greens.
Sprinkle about 1/4 cup gorgonzola to the salad.
Place the soft-boiled egg in the dip, in the middle of the salad.
Lightly zest orange over each salad and serve.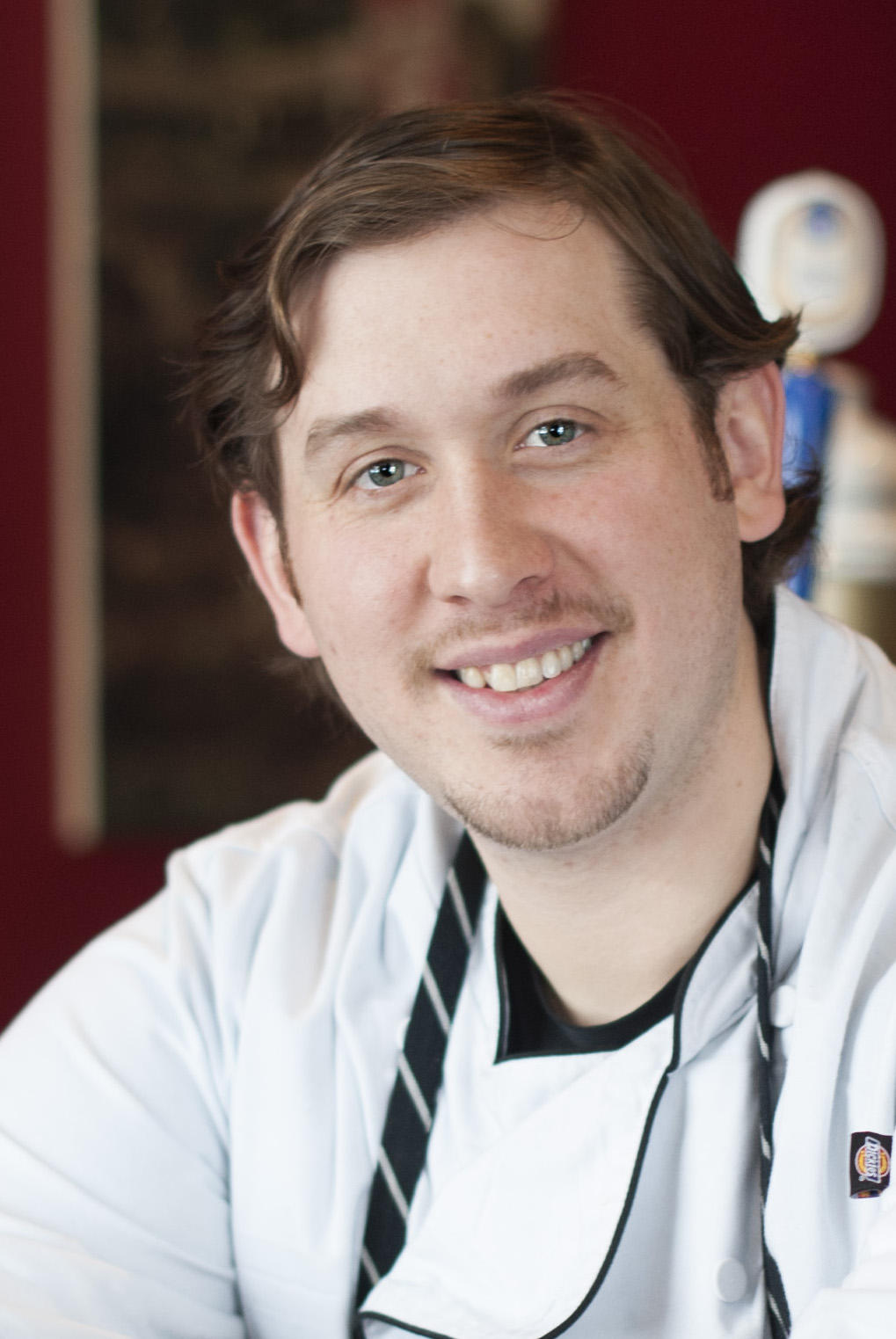 At Dish Bistro and Wine Bar, chef Peter Milano likes the versatility of watercress–it can be used in everything from a garnish to a purée–and its unexpected flavor. "It complements a lot of flavors and holds its own taste-wise," he says. Chef Milano pairs a watercress and cauliflower purée with Diver scallops and features the peppery cress in a piquant chimichurri (an Argentine sauce) to accompany grilled meats. His American take on a classic French Lyonnaise salad substitutes peppery watercress for frisée, an almond flour-crusted fried egg for the poached egg, and a warm bacon vinaigrette for the lardons. For an all-American version, he suggests substituting crumbled Maytag Blue Cheese for gorgonzola.