As of March 2021, marijuana is legal in New York State. Hudson Valley legislators agree that decriminalization of cannabis promises both social and economic benefits in our region, but it's still going to be a while before we see them. As of now, it's OK to partake, but home cultivation and all adult-use sales are on hold while state regulations are in the works. What's taking so long?
What is the Marijuana Regulation and Taxation Act?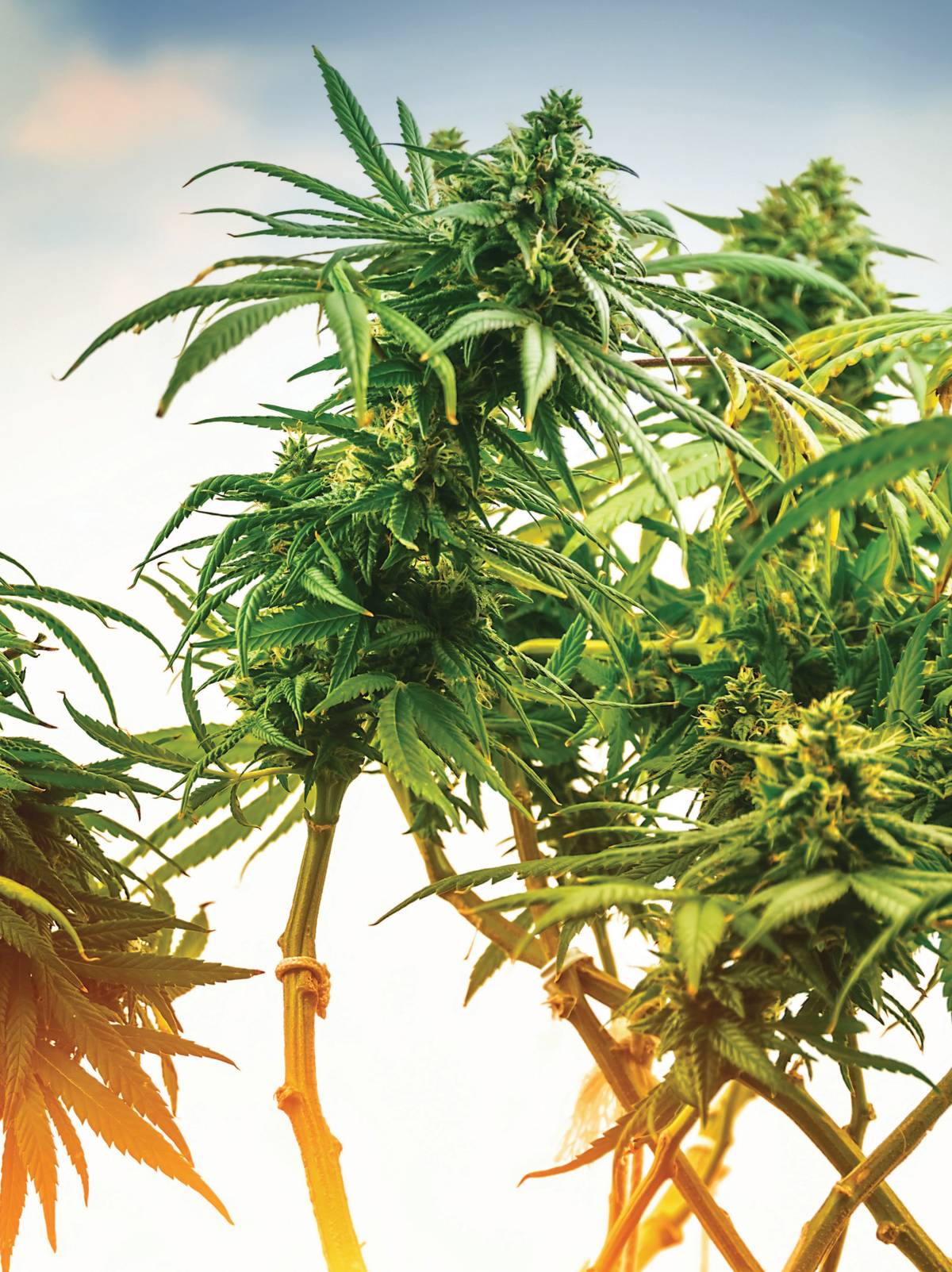 Signed into law on March 31, 2021, MRTA legalized the recreational, adult-usage of marijuana in the state. While smokers are free to light up without penalization, MRTA was also created to promote social equity for those who had been disproportionately wronged, and even imprisoned, by prohibition of the drug in the past, as well as support New York's longstanding "farm-to-fork" movement. Although cannabis isn't an edible vegetable, the state wants small farms to grow the crop instead of mega corporations like those that have taken over the industry in Oregon and California.
Immediately after the bill was signed into law, criminal records with certain cannabis infractions were expunged— meaning pot-related arrests, court cases, and convictions are treated as if they never happened. Today, adults over 21 can legally possess up to 3 oz. on their person and up to 5 pounds at home—as long as it's stored securely away from anyone under 21 years old.
Besides legalizing recreational use, MRTA created the Office of Cannabis Management (OCM) and the body who oversees it, the Cannabis Control Board (CCB). Anything marijuana-related will have to go through both regulatory offices, including business permits, dispensary allotments, CBD product rules, and medical classifications. But here's the thing— just because the law passed, doesn't mean the terms are immediate.
A Gray Area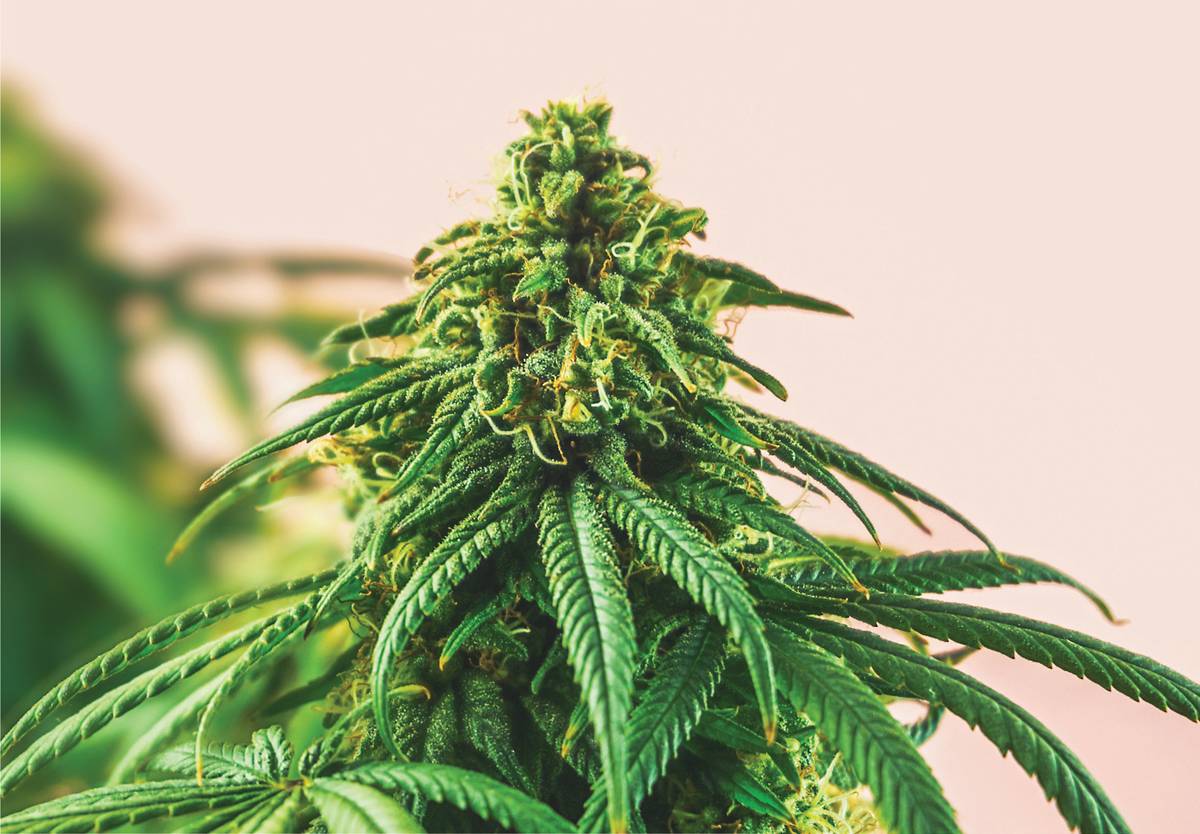 If you've been counting the days until you can step into an adult-use dispensary in New York, or simply wondering what the state's weed status is—there's a bit of a hold up. The CCB anticipates dispensaries won't open until the end of this year at the earliest, or even as late as spring 2023, due to "some administrative delays." Plus, it will be an even longer wait until home cultivation is allowed—up to 18 months from the first legal adult-use sale, per MRTA stipulations.
Legalization rollout was initially supposed to take place in increments after the bill was signed. However, appropriate boards weren't formed until Governor Kathy Hochul took office at the end of August 2021. Apparently her predecessor, Andrew Cuomo, was dragging his heels. "The previous governor was not that excited about it," says Senator Michelle Hinchey, who represents northern Ulster, Greene, and the western Capital Region. Appointments to the CCB—the new governing body of cannabis in New York—were only made in October 2021, so although MRTA was enacted in March, any formal guidelines and plans to move forward weren't settled until late last year.
Money is already pouring into some towns, like Warwick, where Chicago-based cannabis producer Green Thumb Industries purchased 38 acres of former prison land to build a state-of-the-art marijuana production plant.
It's going to be a lengthy procedure, but CCB member and Rosendale resident Jen Metzger says it's necessary to provide enough time for public review on new regulations before the licensing process can begin. When MRTA was passed, it issued guidelines as to how the CCB would regulate cannabis, but in no way does it serve as a step-by-step instruction guide for implementation of the law, much to the chagrin of excited consumers.
In Hochul's first State of the State address in January, she announced the creation of a $200 million fund to support social equity applicants who want to open a canna-business. Ideally, this will allow those who've been unduly harmed by former laws to easily apply and receive grant money—almost like a form of reparation from the state. According to the ACLU, in 2018, the arrest rate of Black people for marijuana possession was over double that of white people for the same offense in New York state, despite similar usage rates nationwide. "We've spent decades as a society criminalizing marijuana charges, and the disproportionate impact that it's had on communities of color and low-income areas is completely unacceptable," Hinchey adds.
If you're not interested in opening a canna-business, but would like to grow your own backyard supply, hang tight. Since dispensary doors won't open for another year, home growers might be waiting (im)patiently until 2024 for the green light (thanks to MRTA bylaws). When the time finally does come, here's what you can expect: each person can possess six plants (three mature, three immature) for a total of no more than 12 plants per household.
Despite the dispensary delay, there are a few that have already cropped up in the Valley that sell THC-based products and paraphernalia. How is this happening if it's not legal? Apparently, some businesses are using a "gifting" loophole, in which customers either buy some other product first or give the business a donation, and in return, receive a gift of weed.
One such dispensary is the Bud Bus that frequents Sloatsburg, with the phrase "get your free bud from the bus" emblazoned on the side. On any given day, you might find the New Jersey-based bright purple food truck parked outside of Jessie's Bagels on Route 17 "selling" joints and coffee. The business also advertises that they're available to park at weddings, parties, and corporate events.
There are also brick-and-mortar storefronts, like Monogram on Academy Street in Poughkeepsie. Adults can visit the service window for pre-rolls, THC-laced baked goods, and a variety of strains of flower. "Well, [retail sales and gifting are] not legal," says Metzger, "and New Yorkers should know that only medical cannabis can be purchased legally right now. Anything being sold outside of that is untested and the quality and safety isn't verified."
Aye or Nay?
Just like everything these days, marijuana is very political, with strong pro and con opinions among both government reps and Valley citizens. Hinchey voted in favor of MRTA last March, and was one of the bill's co-sponsors. "Quite frankly, it was about time we did it. There's a lot of opportunity for people both financially and through upward mobility," she says. Once up and running, the industry is projected to bring in over $350 million in revenue in the first year statewide, which is hopeful news for start-up farms and small entrepreneurs. Money is already pouring into some towns, like Warwick, where the Chicago-based cannabis producer Green Thumb Industries purchased 38 acres of former prison land for $3.3 million to build a state-of-the-art marijuana production plant.
---
WHICH IS WHICH?
THC stands for tetrahydrocannabinol. This is the psychoactive part of pot that produces a high—it's what made marijuana illegal until last year.
Hemp is a form of cannabis plant with high levels of CBD, and only trace amounts of THC. According to Cathy Parlitsis, owner of Your CBD Store Mt. Kisco, "The hemp plant and the marijuana plant are under the same cannabis umbrella, they're like cousins." Conversely, marijuana plants have high THC and lower CBD levels. The plant can also be used to create plant-based packaging, twine, and the seeds are sold as food.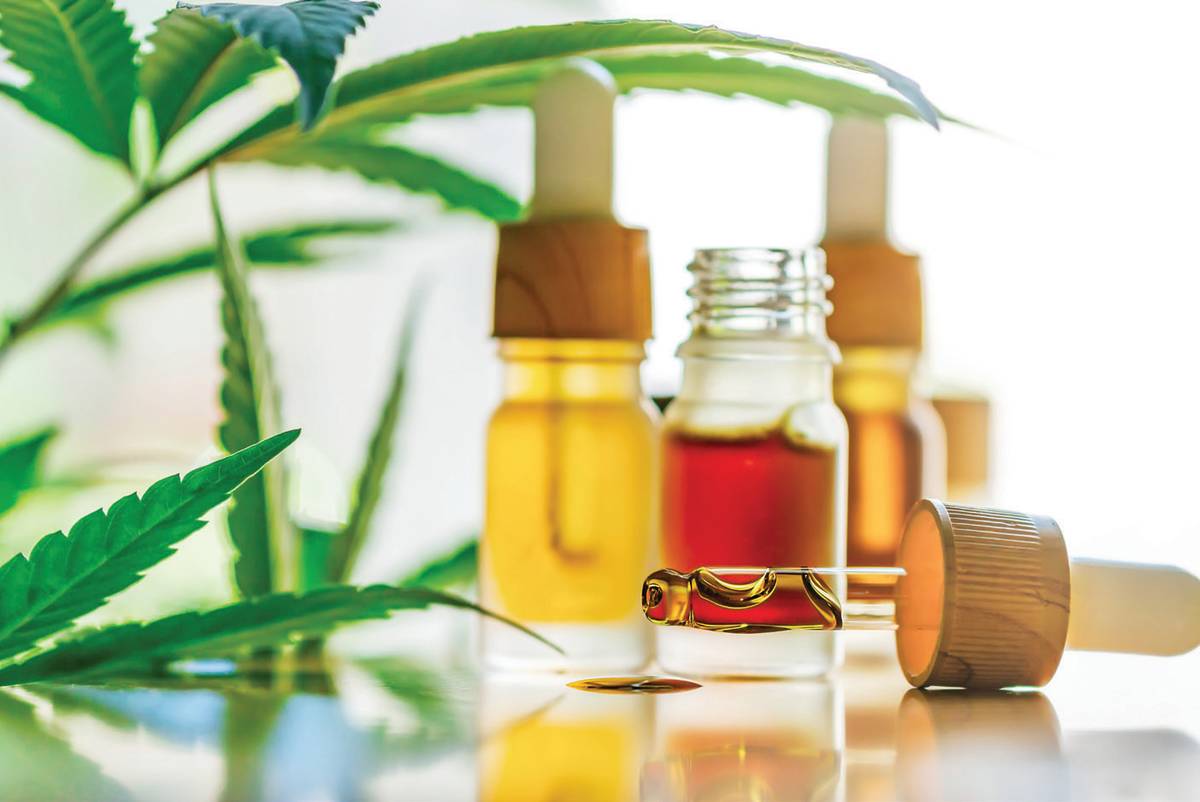 CBD stands for cannabidiol. Extracted from agricultural hemp plants, it must contain less than .03 percent THC to be legal. "People who intentionally seek out CBD are looking to get healthy, not high," says Parlitsis. CBD also serves as an umbrella term for other cannabinoids found in CBD/hemp supplements, such as CBG and CBN. All of these chemicals interact with the body's endocannabinoid system, a group of receptors that regulate functions like sleep, stress, and more. Be aware of any CBD supplements labeled full spectrum—even though they contain less than .03 percent THC content, "like poppy seeds on a bagel, it can still show up on a drug test," Parlitsis says. CBD can be infused into oils, bath salts, and even edible items, like gummies and honey from Hudson Valley Hemp Honey in Mt. Kisco.
---
Per MRTA law, state taxes from adult-use cannabis sales will be deposited into a NYS cannabis revenue fund. This will first cover reasonable costs to administer the program and implement law, but the remaining will be split three ways: 40 percent to the state lottery fund (used to increase the total amount of funding available for general support for schools); 40 percent to a community grants reinvestment fund; and 20 percent to drug treatment and public education.
"Municipalities that opt in [to allow dispensaries and consumption sites], will get taxes from the businesses. That's going to help taxpayers, and it will help the cost of living in our upstate communities that have had costs skyrocket over the last couple of years," Hinchey says.
But the potential benefits go beyond just taxes. Metzger believes "it's going to be really good for the [Hudson Valley's] tourism and farm economies. Our craft beverage industry has been very successful, and I can see a similar success for small farms and businesses. Plus, it provides some real opportunities for people who haven't necessarily had them in the past."
Our craft beverage industry has been very successful, and I can see a similar success for small farms and businesses.
Senator James Skoufis (who represents areas in Ulster, Orange, and Rockland) agrees. "With states all around us moving to legalize, it's important that New York wasn't going to stick its head in the sand while our neighbors expanded access and reaped the tax benefits." In other words, the days of some Valleyites flocking to Massachusetts' dispensaries that are just over the border are almost gone.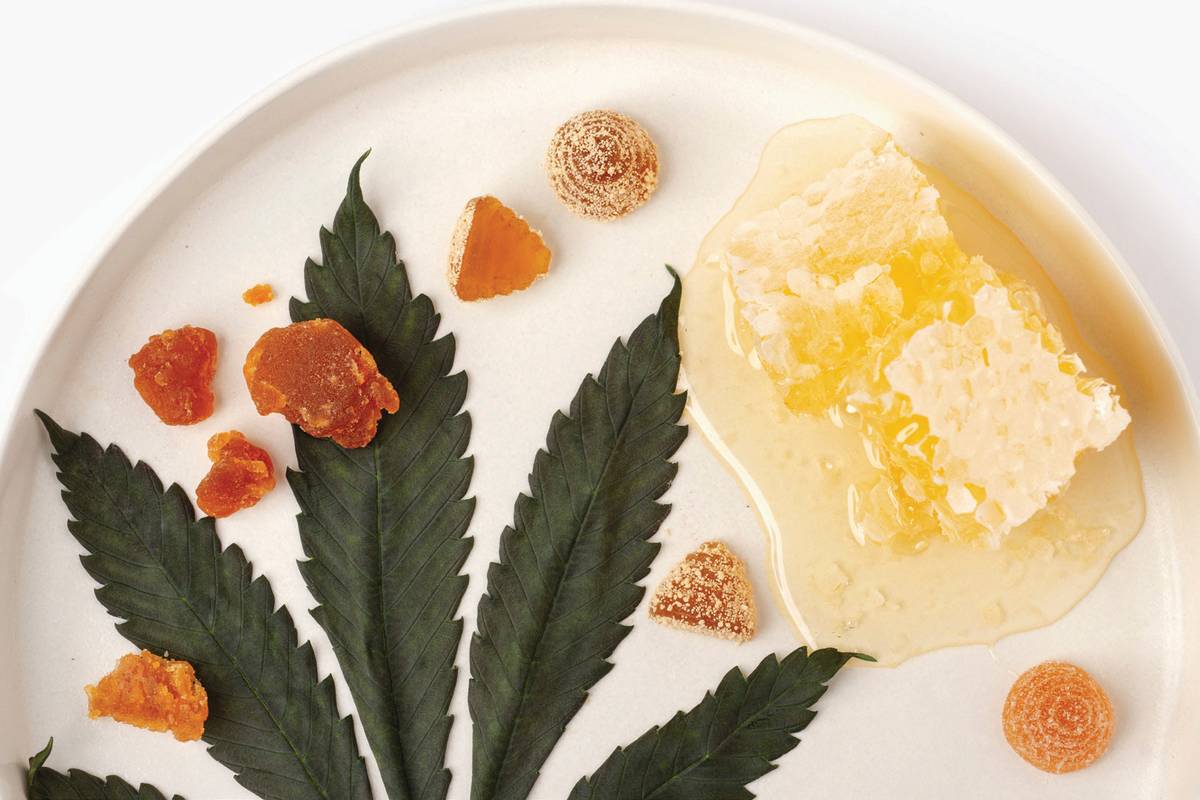 Several citizens are also in favor. Linda W. of Highland says, "I'm all for legalization. Why hide in the alleys? Just do your research." Tamar R. of Dover Plains concurs, adding that "the state should compensate people who have suffered from incarceration. The war on drugs has been a complete failure and has done more harm than the drugs have."
But, to no surprise, plenty of people have concerns. Senator Mike Martucci (who represents parts of Ulster, Orange, Sullivan, and Delaware counties) didn't support MRTA because of a lack of stipulations to measure the intoxication level of drivers. Despite this, he still sees some positive impact. Per his office: "Senator Martucci is in favor of the economic development that will come from responsible companies investing in our region."
A number of Valley residents we heard from reflect similar concerns. They are looking for clarification on "how much is too much?" and how that will be measured in drivers. Ruth C. of Eldred is primarily concerned with traffic safety. "How many people will get behind the wheel thinking it's OK to be high and drive? How will DUIs be tested?" Carol F. of Swan Lake is more forthright in her thoughts: "We don't need high people driving around."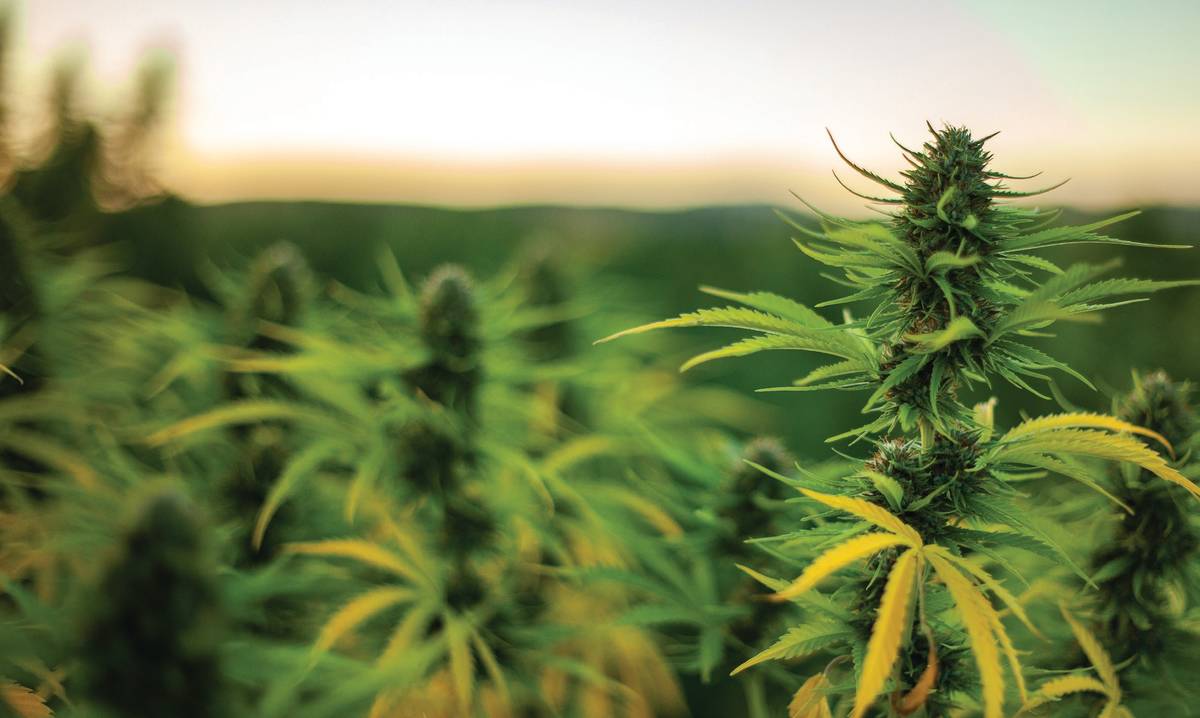 According to Metzger, there's no breathalyzer test for cannabis consumption because there isn't a consistent relationship between a person's level of impairment and their THC concentration in biological samples. On the flipside, MRTA will be directing revenue funds to support an expansion of the Drug Recognition Experts (DRE) program, where police officers complete rigorous training on enhanced field techniques to determine if a driver is high.
So, long story short: If you've been waiting for legal-sale and cultivation for what seems like ages, sit tight. As long as there are no more administrative delays, it'll be here before you know it, bringing advancement to our region's farm and tourism industries with it. In the meantime, feel free to light up as much or as little as you'd like, because adult consumption is and has been legal for about a year.