JOHN COX WAS A CUSTOM CABINETMAKER for 27 years before transitioning his woodworking shop in High Falls to follow a dream. He wanted to become a cooper.
He found specialized, centuries-old tools at auctions out West. He customized and modernized old machinery. He sourced white oak from the Catskills and Adirondacks and began drying and aging the quarter-sawn wood for two years. All the while he learned, practiced, improved and perfected his barrel-making skills.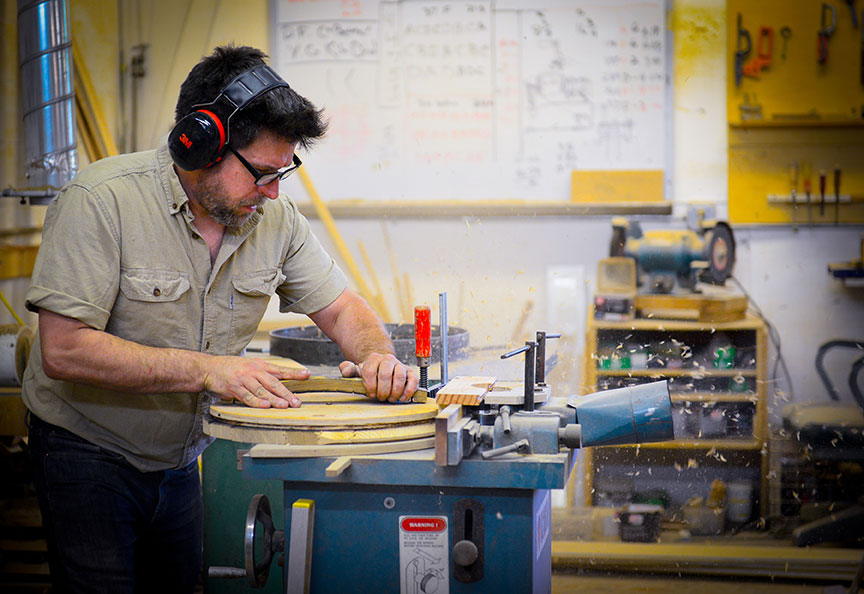 Cox takes his place in a long tradition of Hudson Valley barrel makers who provided containers for aging, storing and shipping spirits, as well as for transporting dry goods. A cooperage in nearby Rosendale produced the barrels used to store and ship one of the most important building products ever invented—Rosendale Cement, used to construct the Brooklyn Bridge, the base of the Statue of Liberty and innumerable other bridges, tunnels, skyscrapers and apartment buildings in New York City during the nineteenth century. Local coopers throughout the state also built butter churns, slack barrels for dry goods and tight barrels for liquids. But Prohibition and modern materials made the cooper's skills seem irrelevant, and the craft was all but extinct in New York State for almost a century.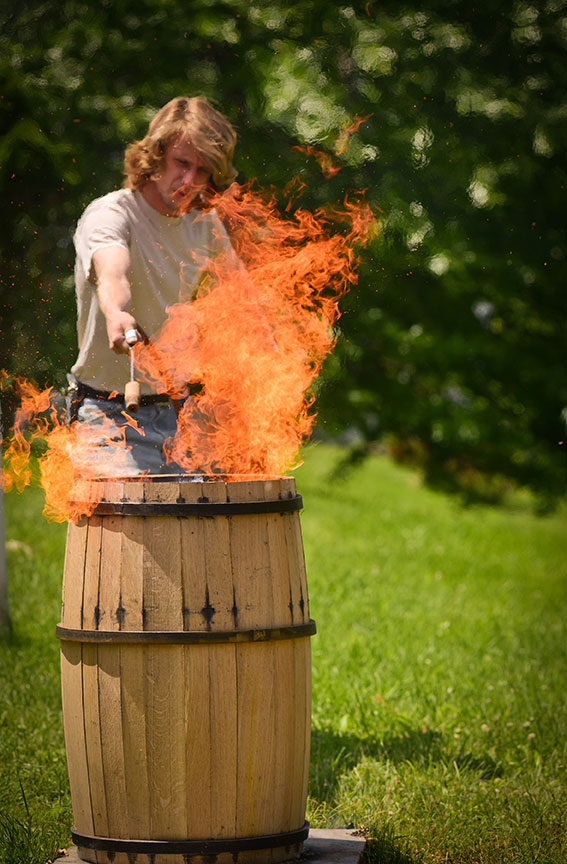 The explosive rebirth of local distilling in New York since 2007 has fueled a rising demand for barrels, however. Two years ago, Cox opened Quercus Cooperage (from Quercus, the Latin name for the oak genus), in High Falls; in December 2016, the first Quercus barrel—replete with New York wood staves, metal hoops and rivets—rolled out the door, so to speak.
For aging bourbon or other spirits, distillers choose the "toast," or degree of charring of the barrel, based on the desired flavor profile. Quercus barrels are charred using sawdust and compressed air, not with propane (the more common method of charring).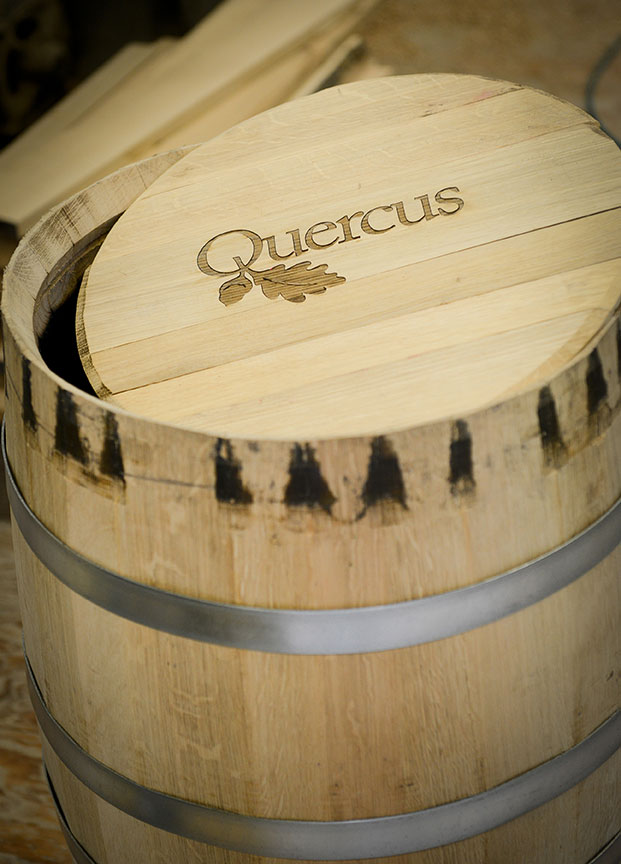 For commercial distillers, Quercus manufactures traditional 53-gallon barrels, 30-gallon trentas, 9.5-gallon firkins (a traditional ale barrel), 4-gallon kiokes (Douglas fir tanks used to ferment sauerkraut or kimchi), as well as custom, 800-gallon washbacks, mash rakes, paddles and other specialty tools.