MOST PEOPLE DON'T GO INTO FARMING for therapeutic reasons, but at Green Chimneys, a 150-acre spread in Brewster, it's required. This former dairy farm is a residential treatment center for troubled youths from 5 to 20 years old. Horseback riding, wildlife rehabilitation, horticulture and farm science, all requisites, are as important to the Green Chimneys curriculum as math, social studies, gym and other traditional subjects.
A state-of-the-art school, built to resemble the vintage farm buildings that surround it, is conveniently located in the barnyard, giving students easy access to the barns, green house and 350 different types of animals for their farm classes. "We've got cows, goats, sheep, chickens, ducks, geese, llamas, alpacas, pigs—you name it," says Paul Kupchok, the school's farm director. "Many [of the animals] have been rescued. We use animals to teach kids to be responsible, to let them take care of something and get nurtured in return. Many of the students have been emotionally and physically abused and are depressed when they arrive. Animals can help boost a sad kid."
At home, they live with the sounds of sirens and alarms going off. Here, they can wake up to the sound of roosters and go to bed with owls hooting. They get a second chance at their childhood.
Most of the 102 children in residence on this Putnam County farm are from the inner city, and the average stay is two years. About 75 day students who have had difficulty in their local schools come in from neighboring counties. The goal isn't to make them into future farmers, veterinarians or Olympic horseback riders, but rather to use the interaction with animals to help them relax and become better socialized, says Kupchok, who also is a master falconer.
"The farm has a calming effect for city kids who came from rough neighborhoods where they're always on guard, never sure of what's coming around the next corner. At home, they live with the sounds of sirens and alarms going off. Here, they can wake up to the sound of roosters and go to bed with owls hooting. They get a second chance at their childhood," Kupchok adds.
Horticulture and organic farming help the kids connect to the natural environment in ways they've never experienced before. Some, overweight from having been raised on junk food, discover how food is grown and how good fresh vegetables taste. In addition, students run the farm's successful CSA program for the 40 community members who participate. The kids harvest the produce and distribute it for Thursday pickups. The students also run the organic farm stand.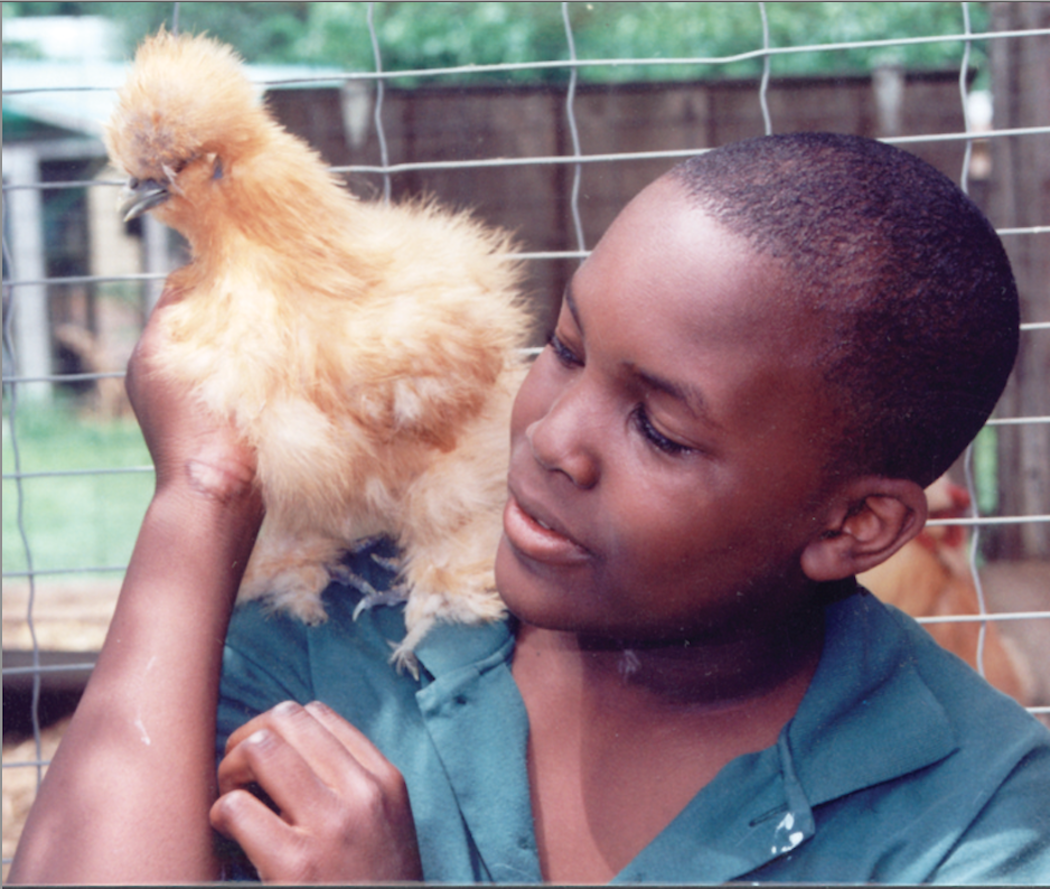 Bernadette Martin, the school horticulturist, conducts her classes in a cozy greenhouse. "Every child gets a three-foot by six-foot plot of their own land. We start seeds growing in here in April and May. Then, I have them map everything out in a garden plan. June first is our frost date," says Martin, who pauses to coax a recalcitrant teen to join the other boys in the activity at hand-making holiday wreaths with fresh evergreen boughs and decorations.
Martin admits that some kids are more enthusiastic than others about joining in school activities, especially in the beginning. One particularly difficult 15-year-old boy refused to participate in anything. "Then, the day we were digging up potatoes, he surprised me and started digging," Martin recalls. "He enjoyed it so much, he couldn't stop—he dug mounds of potatoes, filling buckets and buckets with them."
Gardening is an area where a student can be successful, Martin notes. "It's a lot of work to plant seeds, but when they watch them grow, they get to see the benefits. They might say, 'Hey, this is working'—they realize that they can effect change in a positive manner."
Potato season was an eye-opener for some of the kids when Martin brought in her electric wok and made French fries for the class: Many of them didn't know that fries are made from.
The camaraderie that goes with working in the garden is another benefit, Martin stresses, and the process of growing food encourages the children to make better food choices. Surplus tomatoes, sweet corn and other produce from the organic garden are served in the dining room at school. The organic farm operation is a teaching tool and is not intended to be self-supporting for the large population at Green Chimneys.
Joanne Josefiak, an eager young farm-science teacher, has a classroom in the barn. It is decorated with dozens of 4-H ribbons and cages filled with creatures, including a rescued parrot and a pair of white doves that need the warmth of the toasty room. All students here are members of the Putnam County 4-H; photos document their exhibits at the county fair.
Outside one of the barn stalls, José, a husky, enthusiastic 14-year-old, watches over recently hatched baby chicks. "They've been coming once a day for the last week or so," says José, who is enjoying the temporary ownership of holding the baby bird. "I take him home with me?" he teases with a big smile.
"We don't eat our therapists" is a familiar refrain at the school.
"We try to parallel the tasks of taking care of animals to taking care of themselves," Josefiak says. "For example, we used a unit of sheep to teach them about body parts and their own anatomy." ("Do you know where the 'dock' is on a sheep?" José asks.) Farm science also is used to teach math and vocabulary; milk containers demonstrate gallon, half gallon, quart and pint measurements.
Another stall of the barn is home to Babe, a Yorkshire meat pig that came from an apartment in New York City. The owners gave up the piglet when they realized how big it would become. Now full grown and weighing 500 pounds, Babe has lived a long life on the farm, without any threat of slaughter. ("We don't eat our therapists" is a familiar refrain at the school.)
Dr. Suz Brooks, a clinical psychologist at the farm for nearly 10 years, favors equines and birds in her "animal-assisted therapy," an umbrella term for the many different ways therapists work with the human-animal bond. At Green Chimneys, therapeutic animal-assisted activities are used for guided instruction. One of Brooks's favorite therapy animals is Romeo, a horse found in an abandoned truck on the Belt Parkway in Brooklyn and brought to the farm by law-enforcement officers for the ASPCA, who often bring rescued animals there. Tipped off that a drug dealer wasn't taking care of it, rescuers weren't certain the horse could even be saved: It weighed only half its normal 1,200 pounds, had internal and external parasites and was a frightening, skeletal sight.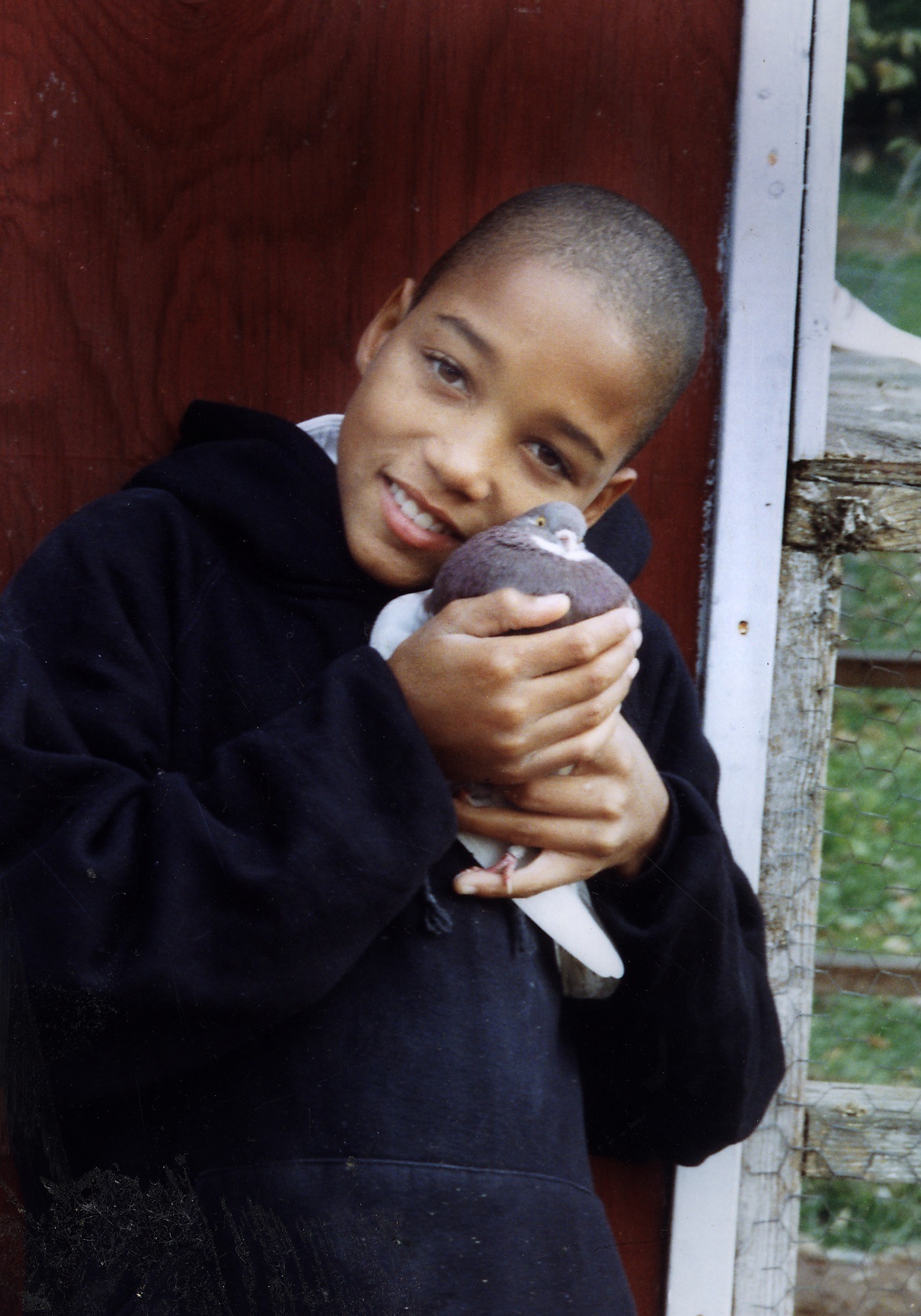 Many of the children at Green Chimneys also have been physically of emotionally abused—the plight of Romeo was something they could relate to. "For children who can't talk about their abuse, to work with Romeo and see his healing—to see the life he had before and the normal life he has now—can be directly related back to the child's own nurturance and development," says Brooks. When children watch the horse persevere every day, it helps them understand that they can persevere, she says. "His healing is an open door or kids to say 'I had a life just like Romeo's. Romeo came here and got better and I came here and am getting better.'"
The animals also help to teach students social skills. For example, donkeys can be used to learn lessons about tact and sensitivity to another person. (Donkeys tend to be afraid of people—"if you rush at them, they'll run away," Brooks says. "you have to really look at what kind of energy you're bringing, so they'll want to be with you. That's how a child can learn about his or her own internal space and translate it to human beings—if you rush humans, they'll pull back, too. This helps them to learn to be in a relationship.")
Dr. Sam Ross, the school's 72-year-old founder and retired director, agrees. A huge picture window faces his desk, from where he can watch the kids at play. Ross grew up in the Roosevelt Hotel in New York City, where his father was the house doctor. His experiences at boarding school and camp helped plant the seeds for his dream to open the school with his wife, Myra. "We welcome the public to our farm because it's important for the kids to know how to be around people," Ross says. "Animal-assisted therapy is in vogue right now, but if you think about it, it's just common sense. We want everyone to visit us. We've got interns working here from all over the world—there isn't a day that goes by that someone doesn't come to learn more about what we're doing."
The school's success rate is not perfect, Ross admits, because there will always be a child who cannot be reached. Everyone arrives at Green Chimneys with a case history; treatment plans are devised accordingly. Occasionally, though, if the plans can't be followed or goals reached, a child will be transferred to a foster home or psychiatric hospital. Overall, however, the program is fairly successful.
"Romeo and I talk about our lives and stuff. He understands."
Among the challenges of running the school is the dual task of satisfying the concerns of both animal-rights advocates and children's-rights advocates while still providing a rich educational experience. Animal-rights people monitor places like Green Chimneys to be sure that they are taking very good care of the animals while using them as therapeutic tools. Children's-rights advocates are watchful to make sure the kids are growing up in a healthy environment.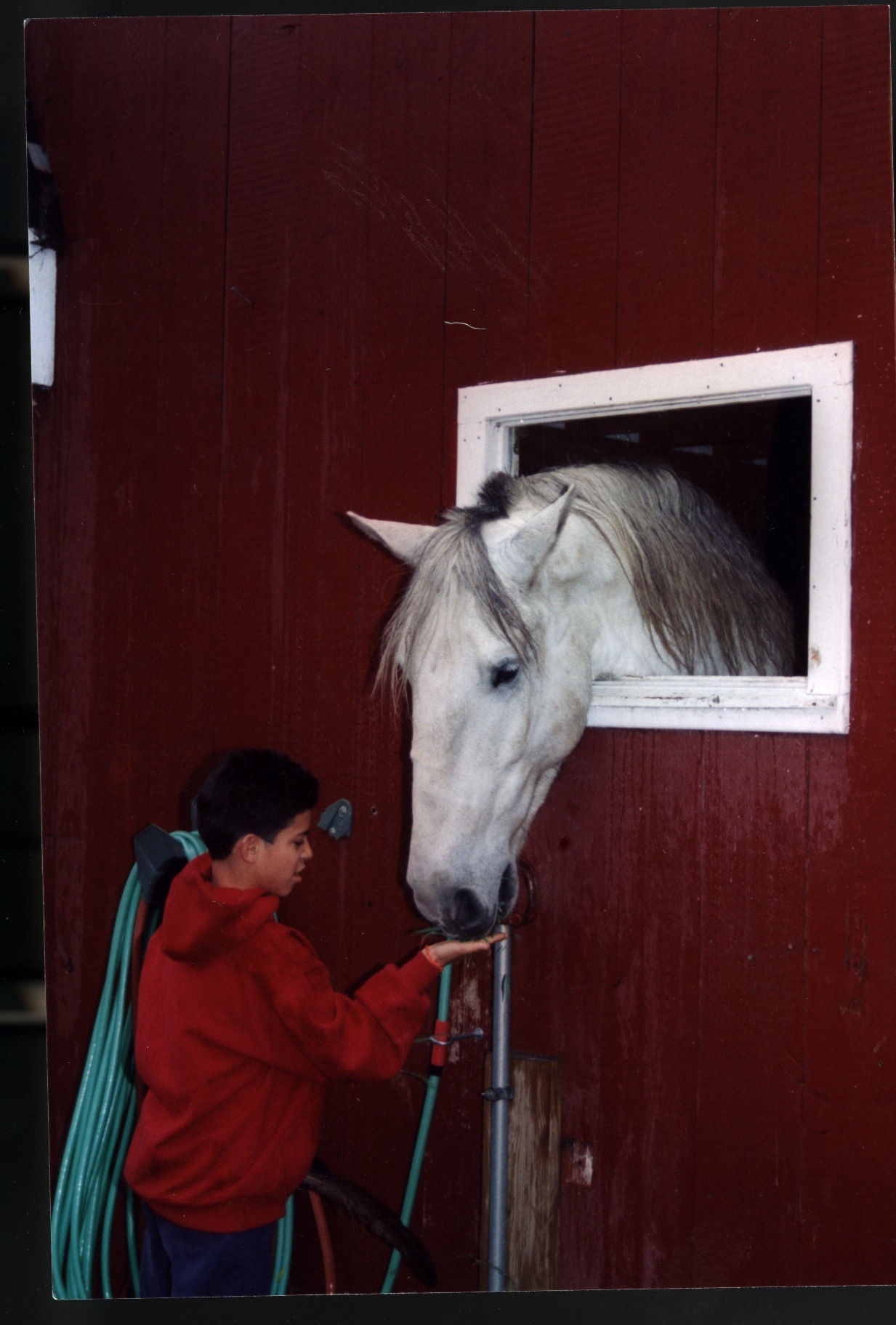 The success of programs like those at Green Chimneys is measured in different ways. It is difficult to track participants in the program and to gauge future progress because of the mobility of the population involved. At Green Chimneys, a child who becomes socialized enough to hold a job and stay out of trouble is considered a success. As a symbolic celebration of that, one of the rehabilitated birds in the rescue program is "released" to return home on a child's last day at the school.
Before being released last summer, one 13-year-old boy wrote Romeo a goodbye letter and posted it on his stall.
He wrote:
Romeo and I talk everyday. We play and he knows my voice. We both almost had the same life together…Romeo and I talk about our lives and stuff. He understands. He pushes me with his nose and head and ears forward.