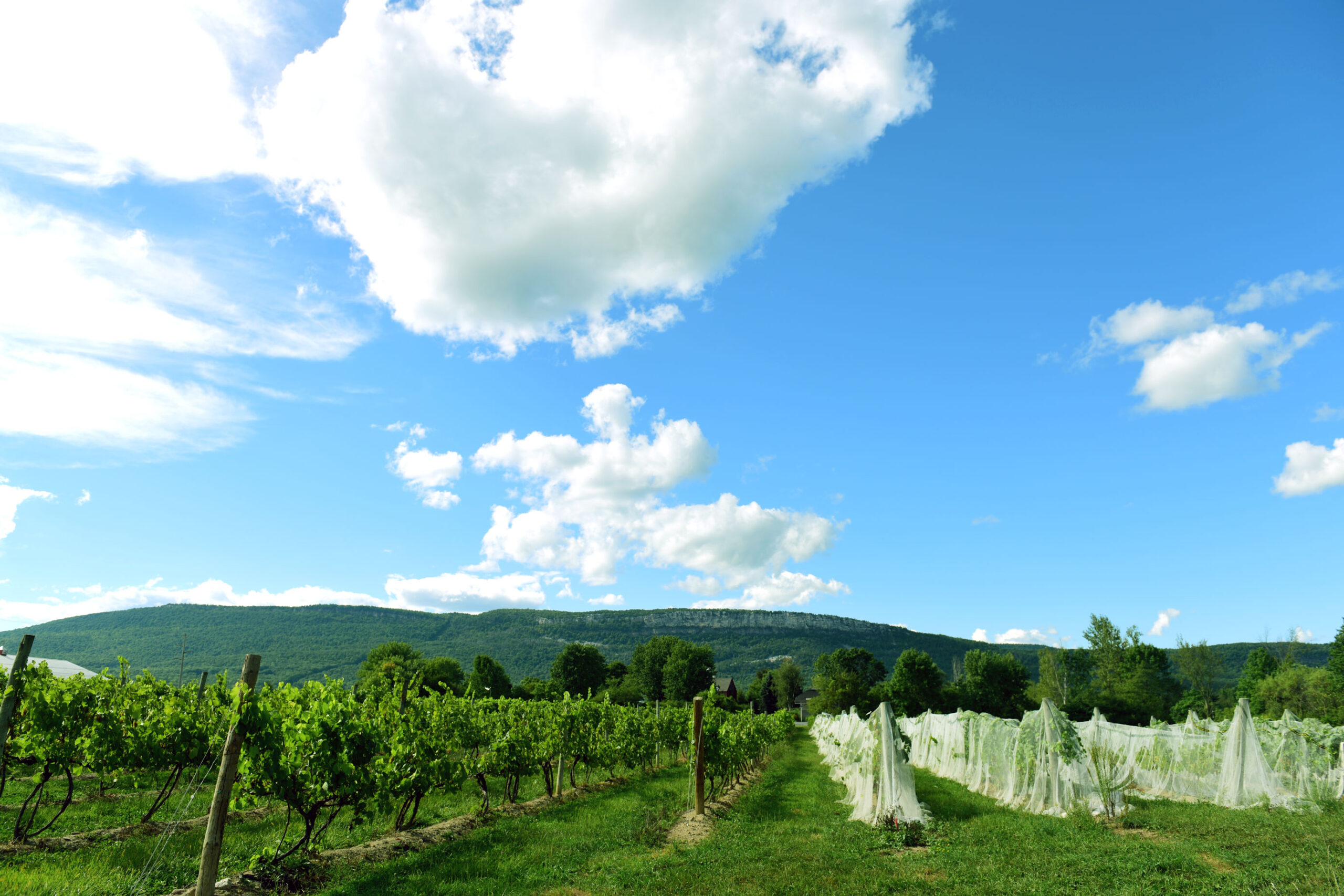 The Hudson Valley's Shawangunk Ridge may be best known for outdoor adventure–a Mecca for rock climbing, hiking and skydiving. It's also home to world-class winemaking. Just below the stark cliffs in Gardiner, Michael and Yancey Migliore found fertile ground for grape growing and planted Whitecliff Vineyard and Winery. Since 1979, the couple has experimented with vinifera grapes from European stock and newer hybrid grapes to prove the Hudson Valley could produce world-class wines.
In 2015, the couple reached across the Hudson River to establish an additional vineyard in the shadow of Olana State Historic Site (Frederick Church's house and studio). There, they grow Pinot Noir, Gamay Noir and Cabernet Franc–the three main reds of France's Loire Valley that make some of the greatest red wines of the world.
Whitecliff, one of the largest vineyards in the Hudson Valley, is unique in its use of an eco-friendly, geothermal system. Historically, caves and deep cellars are favored environments for winemaking and wine storage. Using modern geothermal technology, Whitecliff created a cool-cave environment above ground. Another unique aspect: Whitecliff wines are vegan.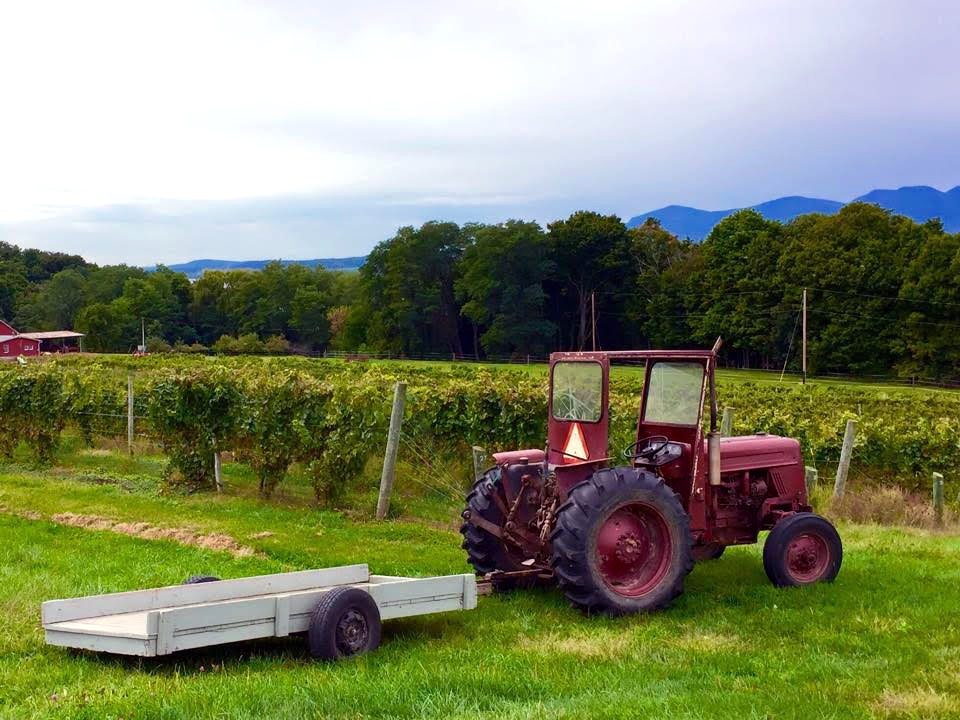 Stop in at Whitecliff's tasting room and let the experienced staff help you explore Whitecliff's wide range of outstanding vintages, including its Gamay Noir, Traminette, Chardonnay and Cabernet Franc (a double-gold winner in the 2018 San Francisco International Wine Competition). Choose from one of the signature flights ($8-$16, and you keep the wine glass), or create your own flight of six ($14). The expert tasting room staff can help choose the wines that will suit your taste.
Bridging the gap between traditional and modern, Whitecliff has created beautiful wines with character that anyone can enjoy.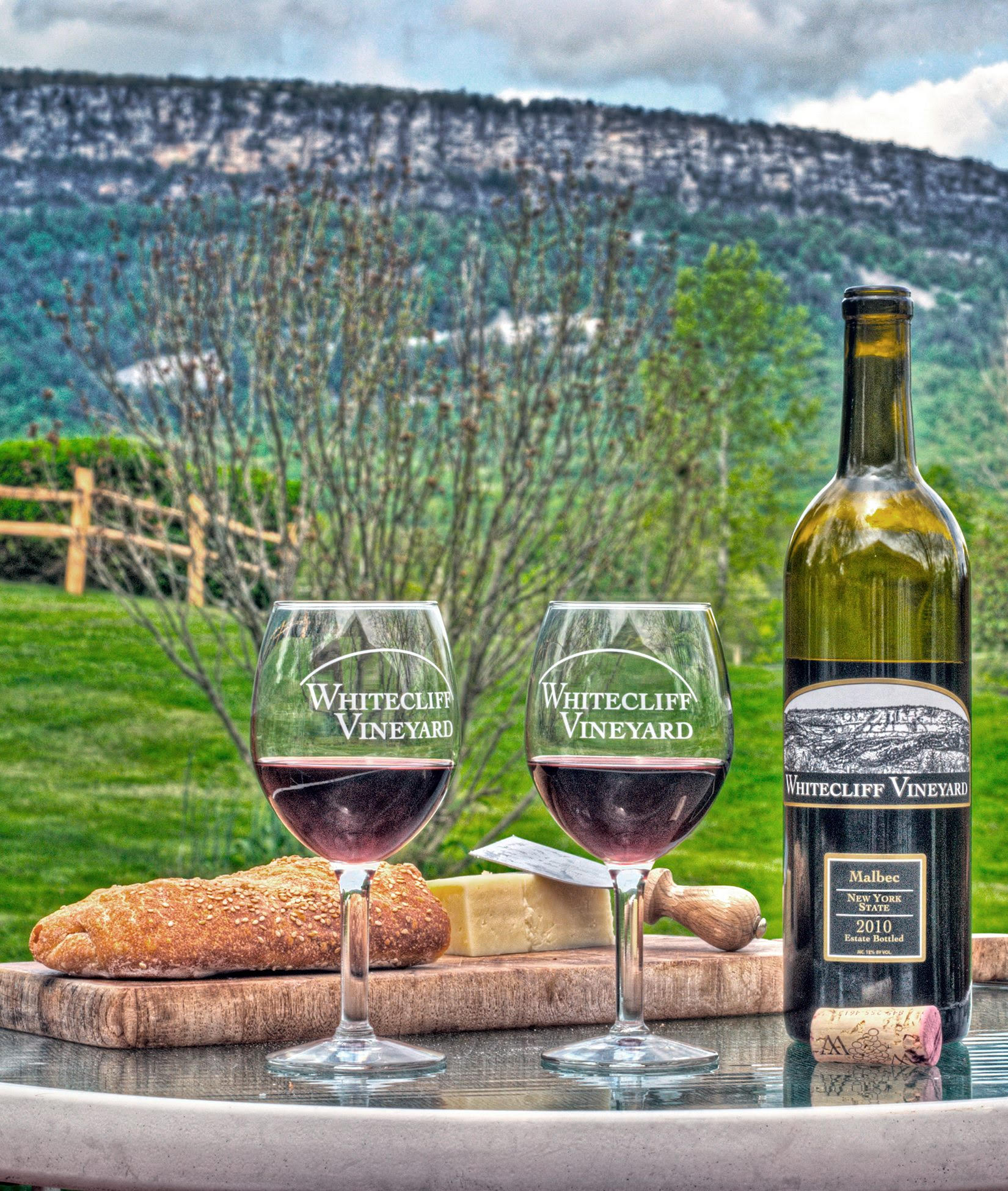 If you go…
Taste the best of the best. Whitecliff produces 30 different wines. The two best sellers: Awosting White and Red Trail are unique blends that express the vineyard's terroir.
Ask about the wine club and get access to special events, discounts and reserve wines. Membership includes free tastings in the tasting room all year long.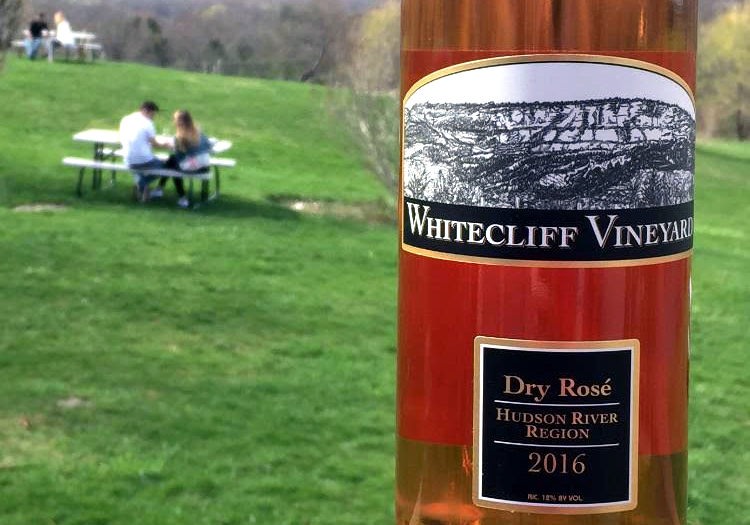 Bring your friends. Make a day of it and reserve space for a gold tasting. This seated tasting guides guests through 8 reserve wines along with cheese pairings and a winery tour. Reservations required, fun guaranteed.