ESCAPE THE BUSYNESS OF EVERYDAY LIFE AND TAKE A MINI-BREAK. Come to Milton, a seemingly sleepy hamlet located in Ulster County, that is anything but. This area of the Hudson Valley offers some of the best views, wine, entertainment and food one can enjoy. Come for the relaxation, but stay for the experiences.
Start: Relax and Indulge on a Historic Estate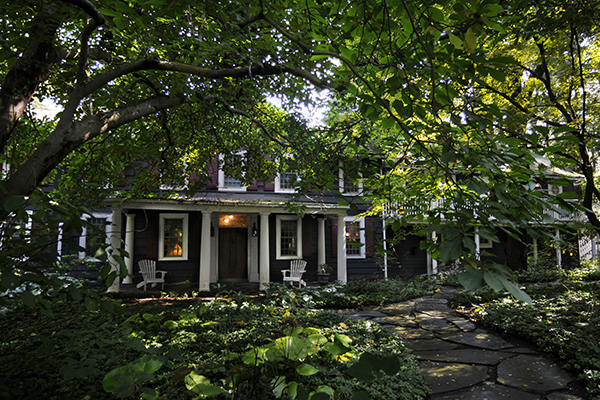 Stay at the Buttermilk Falls Inn + Spa, a luxurious inn set on a picturesque 75-acre property in Milton, less than two hours north of NYC. Here, you can recharge with a day of pampering and relaxation at the world-class Buttermilk spa. After your spa treatments, take a leisurely walk through the gardens or enjoy a more vigorous hike on one of the trails found on the property.
Take a Stroll over the Hudson River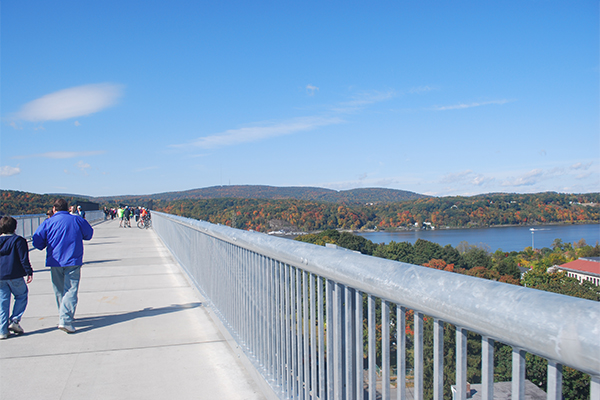 Head to the Walkway Over the Hudson (3.7 miles away*), for a leisurely walk across the Hudson River. The world's longest elevated pedestrian bridge, this 1.28-mile-long span boasts scenic views of the Hudson Highlands to the south, and the Catskill Mountains to the north.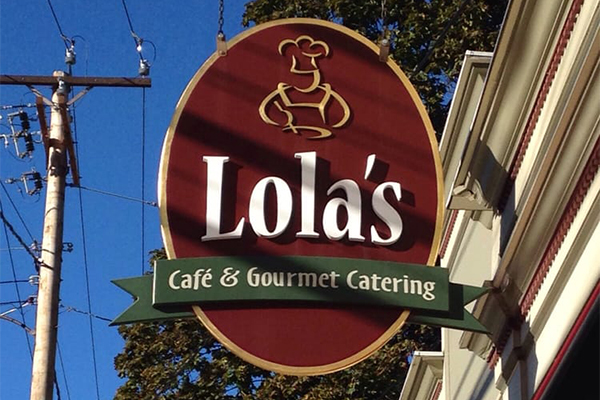 Once you've worked up an appetite, head to Lola's Café & Catering (6.3 miles away) for killer sandwiches, salads, wraps and bowls. Right next door chef/owner Ed Kowalski has opened Lolita's, where you'll get serious Neapolitan pizza, housemade pasta and a cool lineup of brews. Both eateries are located right under the Walkway in Poughkeepsie.
Have a Grape Time at a Local Winery or Distillery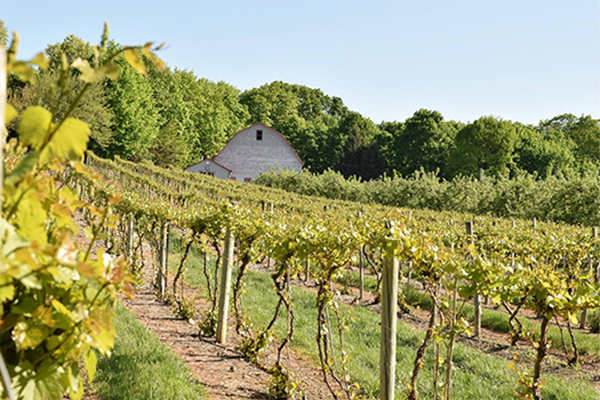 Seeing as Buttermilk Falls Inn + Spa sits in the heart of Hudson Valley wine country, there is no shortage of great local wineries and vineyards located nearby. Visit the Shawangunk Wine Trail. Taste a diverse variety of delicious local wines at Glorie Farm Winery (6.5 miles away) and Benmarl Winery (6.3 miles away) in nearby Marlboro. Spirits more your speed? Stop by Stoutridge Vineyard & Distillery (5.3 miles away), whose solar-powered distillery is producing over a dozen different spirits ranging from brandy to whiskey.
Sip on Craft Cocktails While Enjoying Delectable Farm-To-Table Cuisine
Eat dinner at Buttermilk Inn's farm-to-table eatery, Henry's at the Farm. The restaurant celebrates the bounty of the Hudson Valley in both its food and drink offerings. The inn's on-site farm, Millstone Farm, and other local producers provide many of the ingredients found in the menu's creative seasonal dishes. Current dishes include Chilled Millstone Farm Strawberry Prosecco Soup and Millstone Farm Spring Risotto.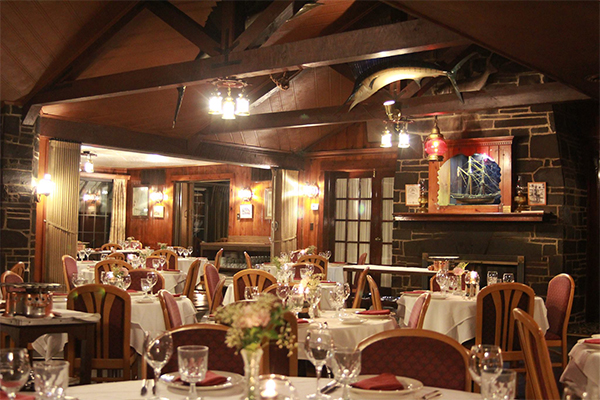 Other local favorites include Perch (4.9 miles away), a farm-to-table establishment with a strong local wine program and wine-friendly food, and Ship Lantern Inn (2.1 miles away), a New American restaurant housed in a historic nautical-themed building dating back to 1925.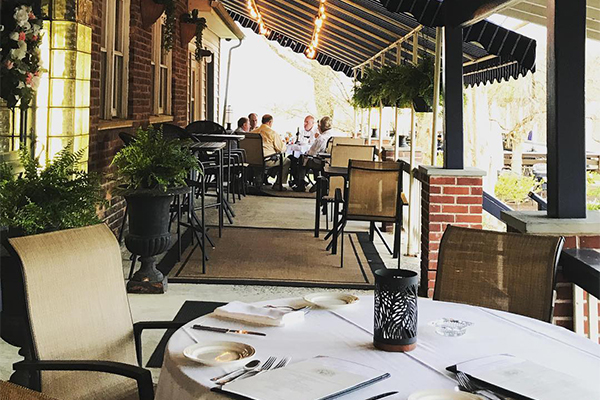 Looking to dine al fresco? Head to The Would in Highland (5 miles away) where you can enjoy fresh New American cuisine on their open-air porch.
Enjoy Live Music and Local Beers on Tap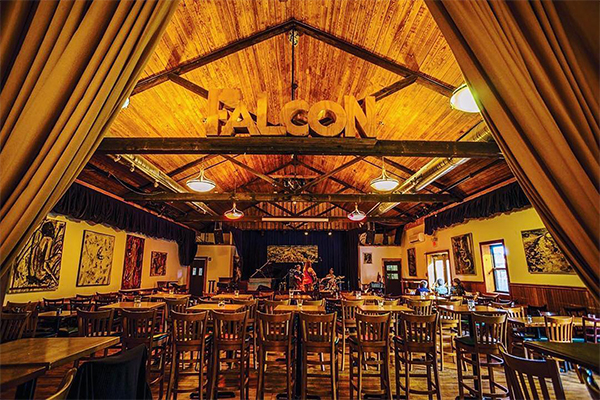 After dinner, check out The Falcon (4.8 miles away), a popular local music venue and watering hole. Listen to live bands ranging from jazz to classic rock, perform while enjoying a pint of local craft beer. Well-known musicians have been known to grace The Falcon's stage.
Finish: Pick Up Breakfast for the Drive Home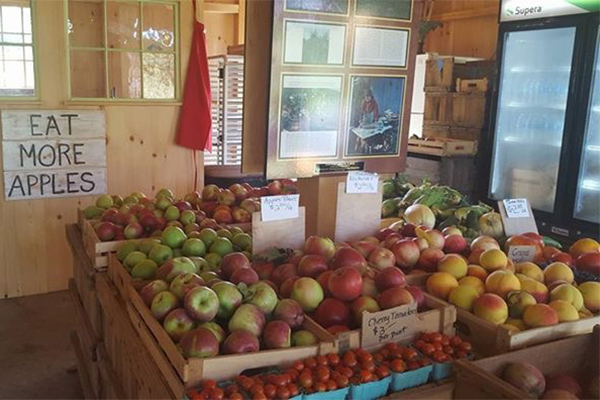 On your way home, be sure to stop at Locust Grove Fruit Farmstand, right across the road from the inn. The farmstand brims with seasonal fruits including apples, cherries, peaches along with other fresh farm-grown produce. Check out what's in season!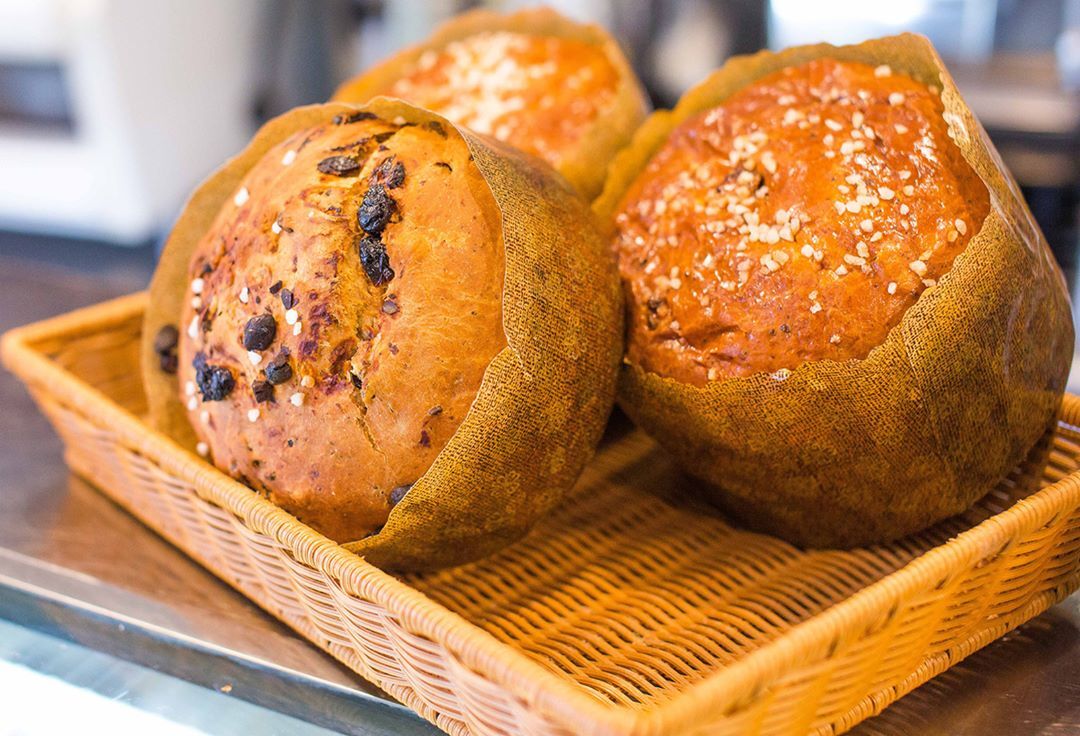 And don't forget the pastries! Head to Frida's Bakery + Cafe (0.6 miles away) for delicious homemade baked goods including pain au chocolat, scones, muffins and Danishes.
*Please note: Mileages are the distance from Buttermilk Falls Inn + Spa.