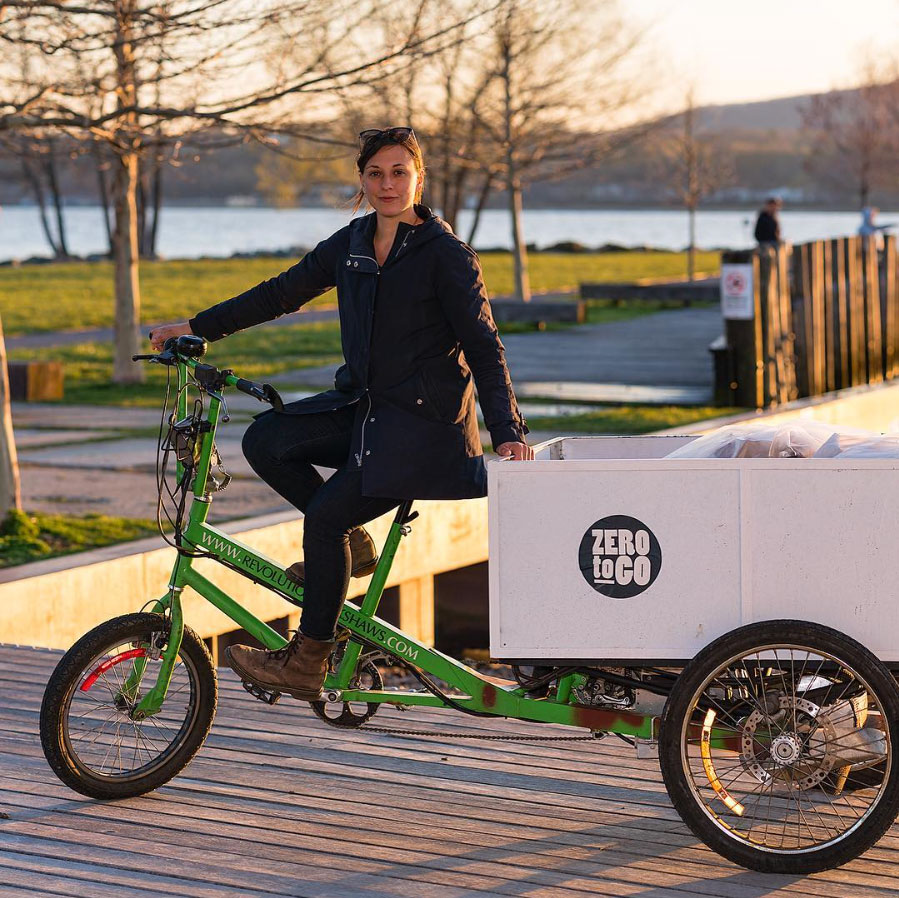 A GRASSROOTS EFFORT BY A GROUP of friends six years ago to get styrofoam out of Beacon has blossomed into an "educational" waste management company whose goal is helping people in the valley learn how to responsibly handle their waste and byproducts.
Zero to Go started in Beacon, where it initially set out to turn several different events in Beacon to "zero waste" events. "People all over the region love to see us," says Atticus Lanigan, Zero to Go general manager. "It brings them hope that a better way of doing things is within reach."
This past summer, the group kicked off a new composting project, offering compost drop-off options at the Beacon Farmers' Market for any Hudson Valley resident. Door-to-door pickup service for Beacon residents also is available. "Once you start dividing your waste, it feels downright funny to throw food scraps in the trash," Lanigan says. "We'd like to get many more households in the habit." The green factor doesn't stop there—to avoid trucking emissions and gas costs, the team does their Beacon pickup routes on heavy-duty cargo bikes with attached trailers.
Outside of Beacon, Zero to Go is signing on businesses, as well. "Hometown Deli and AllSport in Fishkill both compost their food scraps every week," Lanigan notes. "With the help of our hauler—Empire Zero—we hope we can always provide this service to the people of Beacon and beyond." In addition to residential and business pick ups, the group now offers sustainable waste management services to about 25 events yearly.